Moms love and need to connect, whether it's enjoying a cup of coffee and a long talk, sharing nuggets of broken conversation between chasing toddlers at the park, or just quickly chatting on the phone. There is something almost sacred about the wisdom and encouragement shared and gained when moms spend time together. We need one another's support as we raise our children together.



The adage "The days are long, but the years are short" is one of the truest things anyone can say to the mother of a young child. Because the days can be filled with the business of keeping little people fed, clothed, healthy, and at least remotely happy, moms of young children find they have little time to think, much less time to figure out how to do it all and how to do it the "right" way. Moms are under enormous stress as they fill the many different roles their children need, from doctor, chef, chauffeur, therapist, teacher, and more.
FROM GOOD PARENTING TO FAITHFUL PARENTING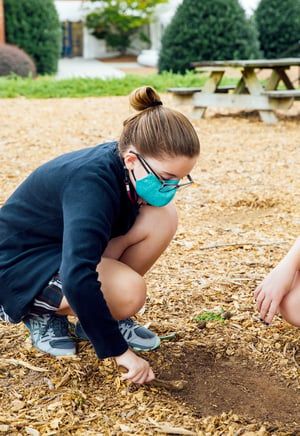 In all the busy "doing" of motherhood, moms are only concerned about one thing: that is, whether her kids will "turn out okay." Will they be the smartest, most successful, nicest, the best athlete, the best student, the best… whatever? Every mom wonders on a regular basis if she is a good parent.
Here's some real talk. Stop using the word "good." Moms need to stop trying to be a good parent. No place in Scripture does it say to be good parents. In fact, Jesus Himself says that no one is good except God. Defining anything, including mothering, as "good" is subjective. One mom may consider herself good because she feeds her kids only organic vegetables, while also calling another mother "not good" because she lets her children eat Little Debbie snack cakes. A mom may measure her success and "goodness" by how well-behaved her children are in public, while another mom feels completely defeated because her two-year-old had a full-on meltdown over a toy in Target. The mom of a young child may feel she is only doing a good job if she is willing to sacrifice her time, money, and sanity by allowing her kids to do every extracurricular activity under the sun. And, yet, another mom may feel she's doing better because she limits her kids' activities. The word "good" is as subjective when describing parenting as it is when describing anything else. Good is a matter of opinion. The word "good" should be eliminated from the descriptive vocabulary of parenting and replaced with the term "faithful parenting."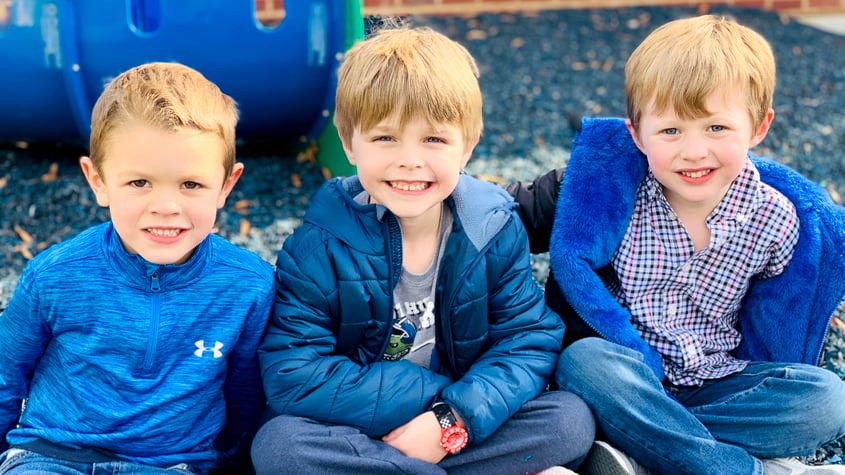 WHAT IS FAITHFUL PARENTING?
With the best of intentions and while loving them with her whole heart, mothers can sometimes misappropriate their role versus God's role in the lives of their children. Parents very unintentionally put too much emphasis on what they can do and too little on what God can do.
Some key things moms need to consider as they grow in their understanding of faithful parenting are
Balancing confidence, knowing that God chose her for her children with humility, realizing she is a steward of her children's hearts and minds, but she is not their savior. There is one Savior, Jesus.

Letting go of the idea that if her children are doing well, then she's doing something right, and, if they are not doing well, she's not doing it right. Children are human beings with free will. This means they will make mistakes; they will make good and bad choices. Fruit comes from what God has and is doing in the hearts of children, not what mom is or is not doing. A mother's ultimate responsibility is to cooperate with God and what He wants to do in the lives of her kids.

Remembering that before her children can know God, they know her. One of greatest privileges a mother has is the opportunity to introduce her children to Jesus. She is their first example of love, safety, security, identity — all things they ultimately get only from God. Until they know Him personally, moms are an example of Jesus to her children.

Trusting God. This, more than anything else, may be the most important part of faithful parenting. Moms must trust God enough to give her kids back to Him every single day. She can trust that He loves them more than she does. The Bible talks about how "by faith" Abraham offered his son Isaac as a sacrifice. A mother can depend on God to lead her in faithfully parenting His precious creations entrusted to her.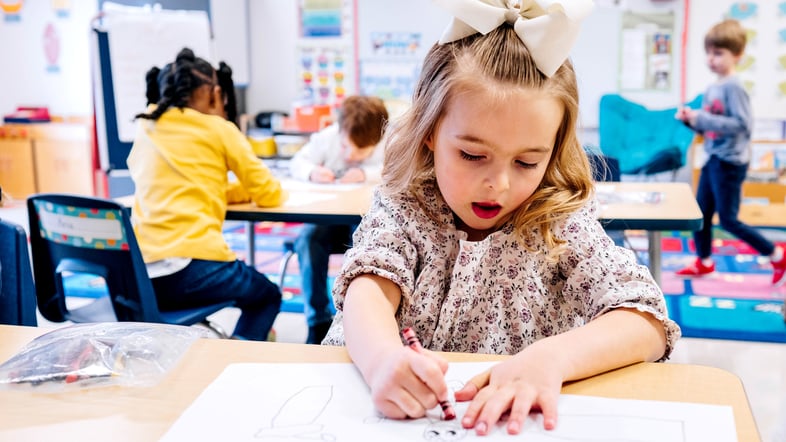 The days are long; the years are short
Here is some more real talk for moms: Take care of yourself. This is more than the occasional girl's night out, the treat of a pedicure, or the luxury of just going to the bathroom by one's self. Women who love and have given their lives to Jesus are, first and foremost, daughters of the King. For moms to truly take care of themselves, they must take care of their hearts before the Lord.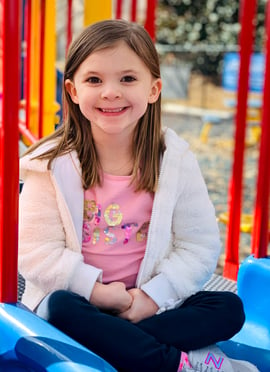 To trust God with her children's lives, a mom must first trust Him with her own. Making time for her own spiritual well-being and growth is not a luxury, it's a necessity. It's not selfish to spend time apart from one's children to be with God. Allowing her heart to believe what God says is true about herself allows a mom to see more clearly what He says about her children.
Another way moms take care of their hearts before the Lord is treasuring the gift of motherhood. Being a mom is a hard and all-consuming task. Asking God to help her do as Mary did when she "treasured all these things in her heart" is for moms the path to finding joy even in the mundane.
One last nugget of real talk for moms: believing and grieving are not mutually exclusive. Moms can believe in the gift of and the unique gifting of her children. A mother can believe she was chosen by God to faithfully parent her little ones. A mother can also believe, and rightly so, that God will give her everything she needs to do what on many days seems impossible. At the same time, a mom can also have every reason to grieve. Every mom will experience pain, loss, and disappointment in her motherhood journey. Rather than trying to avoid those things, every believer in Jesus, including moms, should embrace the fact that through trials comes the perfecting of faith.


Whether it's a long talk, a conversation broken up in starts and stops, or just a short chat between cleaning up crumbs and doing laundry, moms need real talk. They need to have it with other moms who are in the same stage of life, as well as with some who have gone before them. Motherhood is a long-days/short-years journey that was never meant to be traveled alone. Thankfully, moms have each other — and Jesus — to lean on.
---
Penny Harrison is the director of preschool for Mount Paran Christian School, having previously served in the classroom for 13 years. She served in full-time ministry for 18 years, with part of the last 11 of those years as the Children's Pastor at StoneBridge Church in Marietta.
We encourage you to watch the "Real Talk with Moms" ParentEd. session, led by Penny Harrison, director of preschool, and Tawanna Rusk, head of high school and assistant head of school. Click here to view the video.