Excellence as a measure of quality in education is difficult to quantify. But, one might recognize it when setting foot into Dr. Bonnie Stephens' high school science classroom at Mount Paran Christian School. Dr. Stephens, who received a B.S. in Applied Biology from Georgia Tech and a Ph.D. in Biology from Georgia State University, is known to enliven content for her classes. Here, she shares how she brings learning to life for her students.
IRON ShARPENING IRON
As a teacher, Dr. Stephens sees firsthand the efforts her peers invest in making their classrooms fun, creative, and challenging learning environments. As an MPCS parent herself, she sees the outcome of that hard work: "I see some of the amazing things that my colleagues are doing in their classrooms, how it's impacting my children. I'm challenged to be a better teacher as well. It's like iron sharpening iron around here."
While in graduate school, Dr. Stephens taught several lab sections as part of her degree and received an outstanding teaching award. After teaching at a technical school, Dr. Stephens landed at MPCS, where she has enjoyed an eleven-year-career that includes teaching all levels of Biology as well as Environmental Science.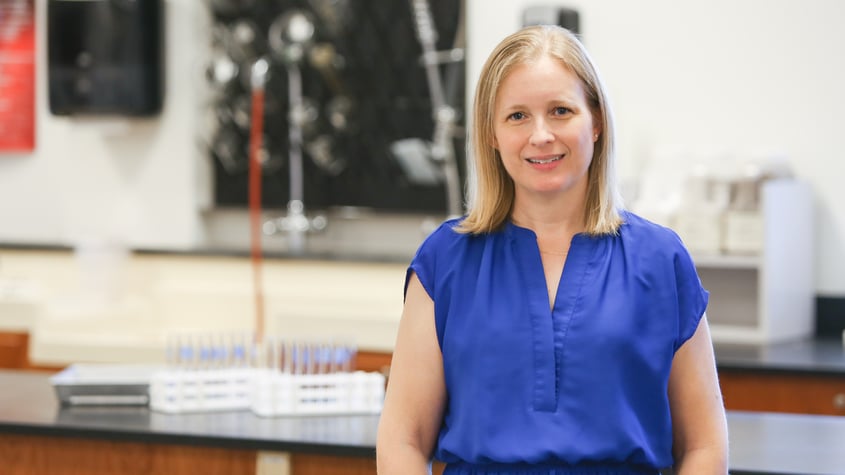 Dr. Stephens greatly appreciates the insight of MPCS colleague Mr. Steve Bohlmann: "He is the smartest person I know in education. He has a wealth of knowledge about how to challenge students and create durable learning and an environment of questioning." She also has great respect for lower school teachers: "The education that kids receive at that age is so critical; they're really learning some major life skills. The idea of being in a position to instill important values and skills into the youngest of learners seems like such a tremendous responsibility!"
A MASTER CLASS IN TEACHING
During her tenure at MPCS, Dr. Stephens has twice been named STAR Teacher, in both 2016 and 2021, as chosen by the PAGE STAR student of the year. She also earned her status as a Georgia Independent School Master Teacher in 2019. Not to be confused with a Master's degree, the GISA Master Teacher program recognizes teachers who exceed the standards of excellence in the field of education. To be accepted into the program, candidates must submit a detailed application alongside a portfolio of samples of outstanding work related to the classroom and to collaboration with peers. Participants must also submit an unedited video of their classroom teaching, as well as letters of recommendation from colleagues, administrators, parents, and students.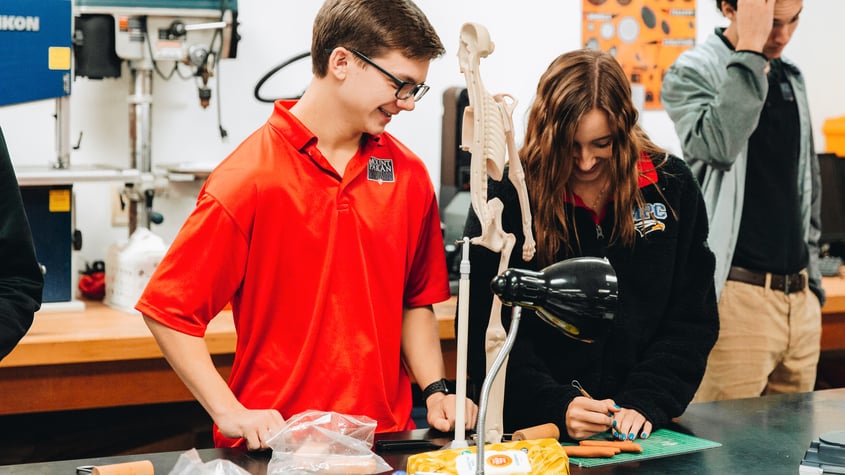 Based on years of education and classroom experience, Dr. Stephens has learned the secrets to creating an environment in which students not only learn, but also thrive.
Collaboration with fellow teachers and a cross-disciplinary focus are key to fostering outside-the-box teaching ideas. One of Dr. Stephens' favorite teaching memories is of students who had a warm-up question about Bioethics. A five-minute hook quickly turned into eighty inspirational minutes of critical thinking, discussion, and impromptu debate in which students cited everything from science to scripture.

Hands-on experiences help students make meaning from textbook material. Such is the case with the Honors Biology class that was tasked with building a model representing DNA replication with a box of art supplies. With this tactile experience, students' creativity was unleashed, demonstrating a visual representation of the course material. The resulting artifacts exceeded Dr. Stephens's expectations. Her classes are interactive, with students acting out the phases of photosynthesis or conducting an immune system Lord of the Rings parody.

These sorts of "magical moments" are possible only when students feel comfortable enough to let their guard down and ask the question that they really want to ask. Students hesitate to be inquisitive because they're afraid of what others will think of them, says Dr. Stephens. To create a safe place for deep learning to occur, she presents a welcoming atmosphere within her classroom, what her students would describe as feeling "like home" - a safe space to be vulnerable and learn.

Of her own high school experience, Dr. Stephens says, "So many times I would have a question, and I would be afraid to ask it for some reason, [thinking] that the other students and teachers would think that I wasn't smart. Maybe I didn't understand a concept or there was something that I was curious about, and I wouldn't ask the question, but I would spend hours poring over my textbooks or at the library trying to find my answer." Unequivocally, Dr. Stephens encourages students to ask the question and teachers to be open to receiving the inquiries and exploring where the questions lead.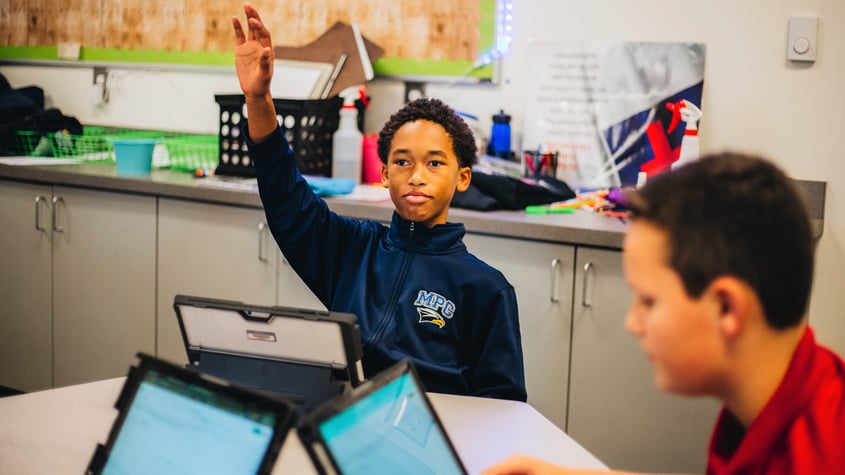 RECOMMENDED READING FROM DR. STEPHENS
Best Book on Teaching:
My favorite book that I've read so far is probably Creating Cultures of Thinking. I know that students aren't going to remember all the details about photosynthesis and the cell cycle when they leave my classroom. However, I hope that they leave as better thinkers than when they entered. That is my ultimate goal with teaching – teach students to become critical thinkers.
Best Science Book Others Should Read:
Darwin's Black Box presents an incredible case for intelligent design based on science. It's a common misconception that you have to choose God or science. They are not in conflict with one another when you examine the evidence.
Reading Now:
I am currently reading The Innovator's DNA, which examines the skills that the world's best innovators have mastered. Many of my colleagues are also reading this, and we are working collaboratively to determine how we can implement these strategies in the classroom to support student engagement with innovation.
---
Dr. Bonnie Stephens is a high school science teacher at Mount Paran Christian School. She received a B.S. in Applied Biology from Georgia Tech and a Ph.D. in Biology (concentration in Molecular Genetics and Biochemistry) from Georgia State University.
Mrs. Katie Fesuk Hartsock is an English teacher for the MPCS high school. She teaches eleventh and twelfth-grade English as well as Creative Writing and Test Preparation courses. She holds degrees from the University of Georgia, Agnes Scott, Kennesaw State University, Georgia State University, and Reinhardt University. She is a widely-published poet. In addition to teaching at the school, her two children also attend MPCS.
Curious about the Mount Paran Christian School experience? Click here to learn more.