Parents - it's decision time. You've explored the educational opportunities available for your child(ren) – from the local public school, to online, homeschool, or charter schools – and have winnowed your choices to a list of independent schools. You've read blogs about how to choose the best private school for your family and have further narrowed your focus to a Christian school to align with your family values. So, where do you go from here? Why should Mount Paran Christian School - the largest private Christian school in Cobb county - be at the top of your school choice list? Read on for first-hand experiences from current students and why parents chose Mount Paran Christian School for their children's education.

MISSION-FOCUSED CORE VALUES
At MPCS, the mission to unite with home and church to prepare servant-leaders to honor God, love others, and walk in Truth is carried out through exemplary instruction for the school's 1,190 students in grades pre-K3 through 12.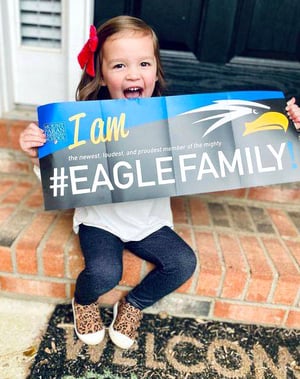 "If you are looking for smaller class sizes, a family atmosphere, and the academic rigor, MPCS has it," shares parent Ashley Murton, mother to daughters in pre-K4 and third grade. "They do all that while pointing [students] to Jesus." The preschool, which won MDJ/Cobb Life Magazine's Best of Cobb "Best Preschool" in Cobb county for 2020 and 2021, prepares students academically with instruction from degreed, 100%-state-certified teachers — teachers who've made early-childhood education their life's work. Students learn through play and are taught imperative life skills, such as being a good neighbor and a kind friend to all.
For preschool teacher Mrs. Lyn Bennett, sharing God's love with students from an early age is of the utmost importance. "We want them to 'grow up' in the faith," she shares. "I tell my preschoolers that God has a special plan for their life and that He will tell them early in life what that is if they will listen to Him speaking to their hearts. I also pray with all my parents at conferences that their children will come to know Christ early in life and always serve Him and be leaders to others on how and why to follow Christ."
Situated on a picturesque 68-acre campus adjacent to Kennesaw Mountain, MPCS is preparing the next generation of servant-leaders in the classroom, on the ball field, on the stage, and for our community by developing young people to become Christ-centered, learning-focused, community-oriented pursuers of excellence.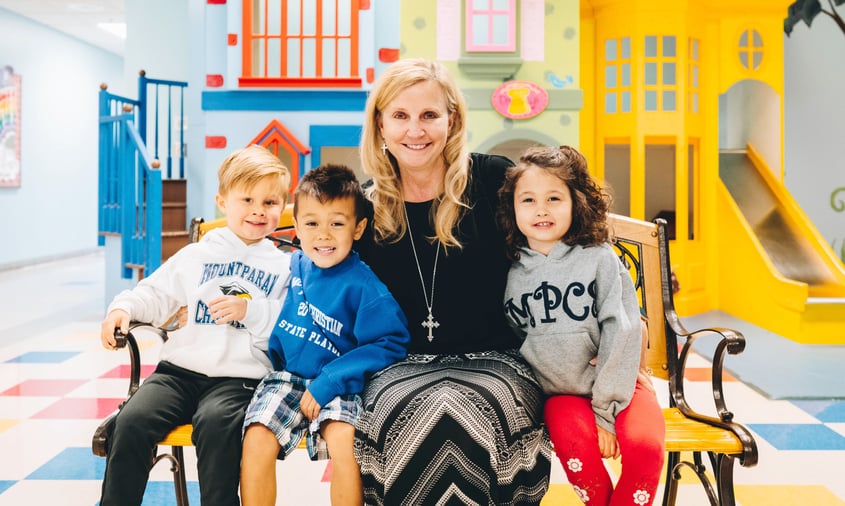 DEVELOPING CHARACTER AND SERVANT-LEADERSHIP
Britt Cottingham, father of two boys who are MPCS students in third grade and eighth grade, says, "MPCS has enabled us to raise well-rounded, resilient children who are learning each day to keep exploring, seeking, loving, and persevering in the face of challenge and adversity, and they continue to grow strong in faith, knowing that they are loved and cherished by God and us. Picking the right school for your child is the single most important decision you'll make as a parent, and we strongly recommend MPCS."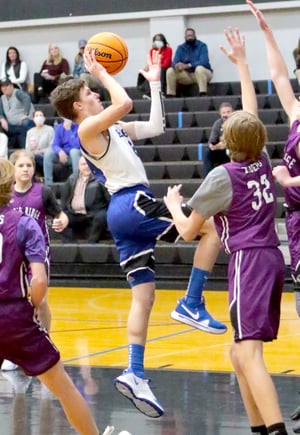 For parents Vince and Shelley Ray, their children in fifth grade and eighth grade experience character development daily at MPCS. "Each day, MPCS gives our kids the opportunity to grow academically, socially, spiritually, and athletically, which helps them to continue to work towards an excellence standard," they share. "They have also been provided with various roles to help improve their leadership skills, as well as personal responsibility. Weekly chapel services and Bible classes have deepened and strengthened their Christian faith. And, the broad athletics program at MPCS has allowed them many chances to develop both their capacity to work as a team and individual abilities, including accountability, how to deal with adversity, and competitiveness."
AN ALL-STAR FACULTY AND STAFF
The MPCS campus is full of people who love intentionally, learn ceaselessly, worship proudly, play passionately, and live fearlessly. This is certainly true of the faculty, who play a pivotal role in shaping the learning experience for students. The school has been honored with back-to-back-to-back Best of Cobb "Best Private School" honors in 2019, 2020, and again in 2021, due in part to its exemplary faculty and staff. First-grade lead Mrs. Kelly Moss was voted the 2020 Best of Cobb "Best Teacher," and Mrs. Lyn Bennett is also a 2021 "Best Teacher" representing preK-3.
For students like junior Gabriana Carisma, that comes as no surprise. "What I think makes MPCS special is that I am not just another student," she says. "The faculty truly cares for each and every one of us. It's evident in their speech, in their availability to help after class, and when we pray for one another before class. It's absolutely wonderful to feel loved whenever I'm walking through the halls."
Senior Audrey Weaver says she cannot imagine what her high school experience would have been like at a different school. "Everyone I have met and built relationships with has helped me so much while I've been at Mount Paran," she says. "The teachers at MPCS are truly outstanding, and I am so thankful that they are so willing to invest in their students' lives. All of my teachers have gone beyond what it says in their job description. They pour into all of their students, and they invest so much time and energy into helping everyone around them. I don't know what my life would've looked like without them."

THE END RESULT
Ultimately, Mount Paran Christian School is focused on the complete education of its students. Each year, the college-bound students - 100-percent of every graduating class is accepted into a college or university - pursue career pathways as varied as Forestry, Athletic Training, Forensics, Vocal Performance, Ministry, Business, Law, Engineering, or Medicine.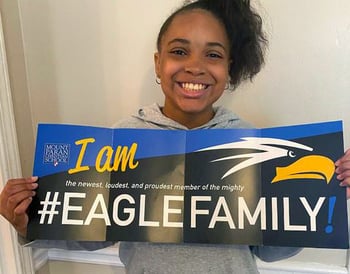 And, the MPCS alumni community, who are deemed Forever an Eagle, are more than enthusiastic about their experiences during their tenure with the school. The four-part letter to my alma mater series, written by MPCS alumni, is a testament to the MPCS experience and how their time with the school has made a lifelong impact.
Now it's your turn. Interested families are always welcome to arrange a tour of the MPCS campus - either in-person or virtual - to learn first-hand why the school continues to be selected as the Best of Cobb. Parents Vince and Shelley Ray share, "We would encourage any family to visit MPCS. Go for a tour. Talk to other MPCS families. Attend an athletic event or arts production so you can experience the amazing culture of the school. MPCS is worth the investment for your children's education and future!"
For more information about the MPCS experience and why the school could be a great fit for your family too, click here.
---

Amber Irizarry is the Communications Content Specialist at Mount Paran Christian School, with a Master's Degree in Communications.