Oh, the places they will go. The Mount Paran Christian School Class of 2020 will head off to a variety of universities in the fall, bringing with them the solid academic foundation built at MPCS. These rising college freshman will be pursuing career pathways as varied as Forestry, Athletic Training, Forensics, Vocal Performance, as well as Business, Engineering, or Medicine. Read on to learn more about how some of these seniors came to choose their career pathways.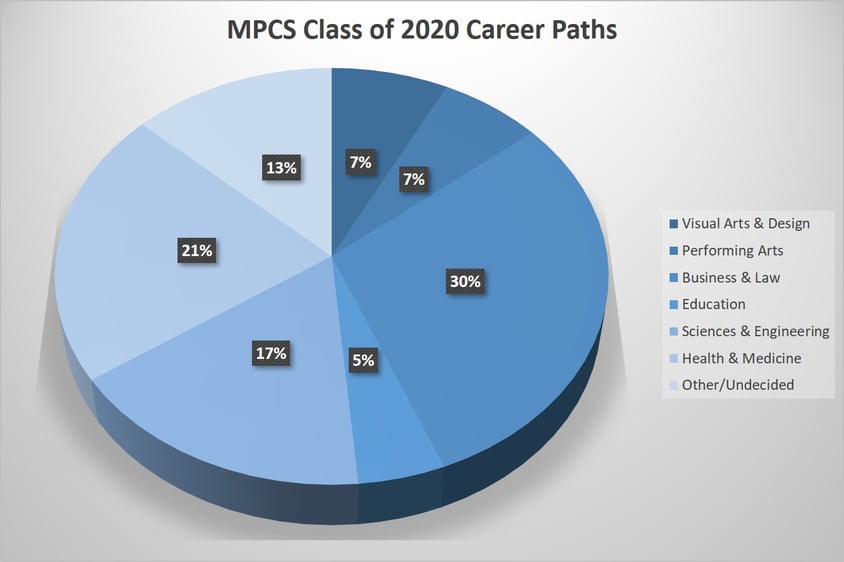 LAW: Alison VAUGHAN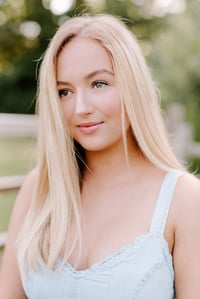 Class of 2020 Valedictorian Alison Vaughan is heading off to Vanderbilt University this fall with law on her mind. She plans to double major in Human and Organizational Development and Spanish, with a Business Minor. Then, it will be off to law school to pursue either corporate or international law.
Alison already has a taste for the law, after her time spent on the MPCS Mock Trial team, where she won numerous awards: Outstanding Witness State Round II and Outstanding Performance State Rounds I and II (freshman year), Outstanding Attorney District Rounds I and II and Outstanding Attorney Region Round I (sophomore year), and Outstanding Attorney Region Round II and Final Round (junior year).
INTERNATIONAL AFFAIRS: ANTON OSWALD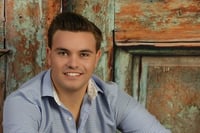 Anton Oswald, Salutatorian for the Class of 2020, plans to study international business at Baylor University, hoping to enter a career in international consulting for one of the big five firms. He has already interned for Inglis Consulting. Anton says that international consulting aligns with his desire for travel and interpersonal work.
After he went through his "astronaut phase" as a young child, Anton knew he wanted to become a diplomat. He shares, "There is still a part of me that would love to go into politics. My absolute dream job is to be the President of the United States. No joke."
MEDICINE: KRISTY MOSS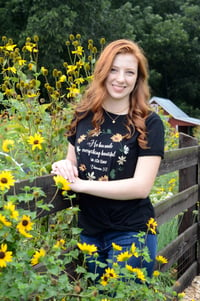 Kristy Moss, Salutatorian for the Class of 2020, will not be traveling too far from home after graduation from MPCS with her STEM major in biology. She will matriculate at the beautiful campus of Berry College this fall with a Dean's Scholarship.
Kristy plans to study biology and is on a pre-med path. "I have been considering medicine for a while," Kristy says, "but shadowing doctors at Kennestone hospital this summer solidified it for me. I'm very excited to get involved with research in the fields of medicine and biology as I go throughout my education and career."
She and High School Science Teacher Dr. Bonnie Stephens have been working on a project together in an attempt to create a transgenic (glowing) plant.
COMPUTER SCIENCE: LUKE SPINETTO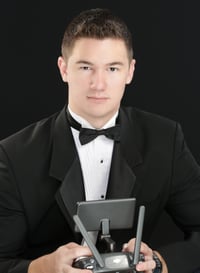 Luke Spinetto has carefully planned his high school career to set up a future in computer engineering or computer science, learning through competitive robotics and advanced math and science courses. At Auburn University, Luke will graduate with a degree in computer engineering and a minor in computer science.
Robotics has been an important part of Luke's five years at MPCS. He has been a team captain of Eagle Robotics Team 11364 Diamond Plate and Team 7373 Carbon Fiber, recognized as a FIRST® Dean's List Award Semi-Finalist, earned an academic letter for robotics, and has been a two-time Inspire Award First Place winner, as well as the Winning Alliance Captain at State for this current robotics season.
BUSINESS: DAKOTA COUNCIL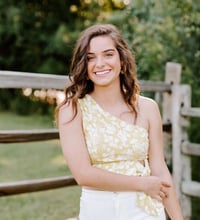 For Dakota Council, life after MPCS offers a bright future because of the foundation built during her tenure as an Eagle. "I will be able to go out into the world with a service-centered lens, a relationship with Christ, and a solid work ethic, while knowing what is truly important," she says.
Because she plans to be an entrepreneur one day, building and growing a company, Dakota will wisely major in business management or economics at the University of Georgia. A future in international business is also of interest to her because of her love for travel and cultures. Dakota plans to minor in Spanish and is even looking ahead to consideration of a career in law.
SCREENWRITING: JASIAH WASHINGTON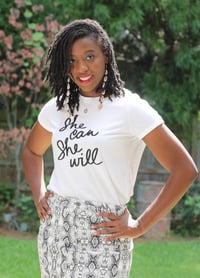 Jasiah Washington is a young woman with big aspirations. Siah is headed to the Big Apple this fall to pursue a career in screenwriting for film and television. Her long-term goal is to become an entrepreneur with her own production company focused on producing thought-provoking films
This route has long been a dream for Siah, as she has been a writer from a young age. It wasn't until her sophomore year that Siah created her first film, bringing her stories to life. From there, she's never looked back and loves every aspect of movie-making. "I knew that this is what I wanted to do for the rest of my life," she shares. Siah is well on her way to reaching her goals and will pursue a double degrees in business and film from New York University.
ATHLETIC TRAINING: HANNAH CANTWELL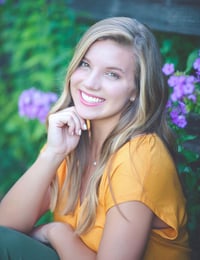 Hannah Cantwell is a winner, earning multiple State titles during her time with the MPC competition cheer team and the Lady Eagles track relay team. She even holds the school record for long jump and previously qualified for the State meet. Hannah is now preparing for college and plans to focus on cheer. "I was recruited by some small colleges [for track]," she says, "but I really wanted to go to UGA. I'm going to try out for the competition cheer team."
While she is in Athens, Hannah plans to study exercise science, with the hopes of becoming a physical therapist. Her goal is to work with athletes as a member of a collegiate athletic department or a professional sports organization. "I see myself working with athletes," she says.
---
Amber Irizarry is the Communications Content Specialist at Mount Paran Christian School. She earned a Master of Arts degree in Communication from Georgia State University.
To learn more about becoming a part of the Mount Paran Christian School family or to request an "On Demand" Virtual Open House, click here.