With the Christmas season upon us, as Christians, we are reminded that, even at the moment of His birth, Jesus found himself on the outskirts of society. There was quite literally no room for Him at the inn. Jesus was a baby born to a teenage mother in the lowliest of places. But, He was also "the son of David, the son of Abraham" (Matthew 1:1). Jesus was the embodiment of the diversity marking God's kingdom.

BIBLICAL FOUNDATIONS OF DIVERSITY
Jesus was born from diversity, into a diverse world, for a diverse humanity. For evidence, check out His genealogy in the book of Matthew for the generations of names in Jesus's family tree – God uses all people to tell His story. Because Jesus's heritage was a beautiful tapestry of races and ethnicities, we can proclaim that there is a place of belonging for all who believe.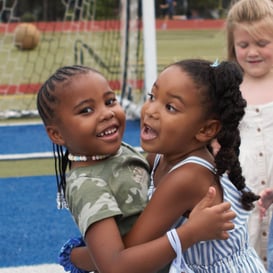 Followers of Christ recognize and embrace four biblical foundations of diversity:
Diversity has been a part of God's plan for humanity since the beginning.

We have been created in the image of God to glorify God.

As Christians, we have been adopted into one family – the family of God.

God's plan for diversity enables us to better recognize and worship him.
For groups truly committed to the work of championing and embracing diversity and belonging, these biblical foundations are not new. Successes are the result of years of work and growth.
At Mount Paran Christian School, the first diversity task force began exploring and addressing the topic of diversity more than 10 years ago. During this time, the task force has evolved from recognizing the need for diversity, to making a full commitment to ensure the school has a place for everyone at the table – not despite their differences, but because of them.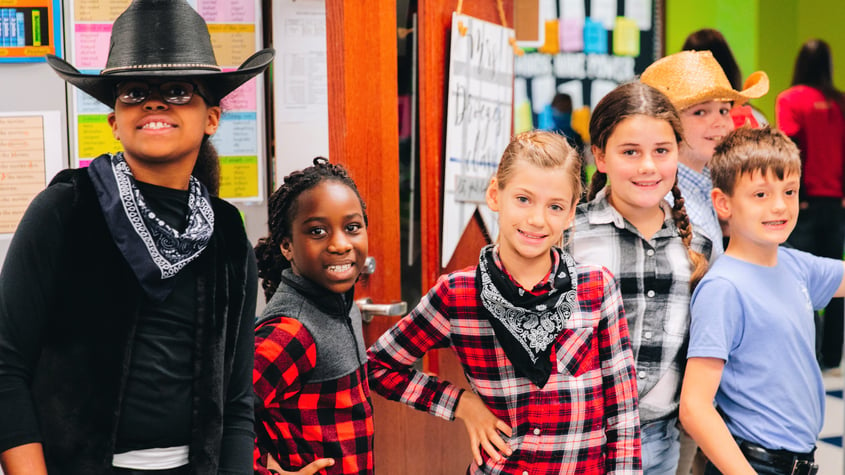 HOW CAN SCHOOLS SUPPORT DIVERSITY AND BELONGING?
To build a school that offers more than just "lip service" to the topic of diversity and belonging, there are several key points to consider.
Start at the top. The head of school and the school board must be the lead champions of the true meaning of belonging. For MPCS, the school's Philosophy of Diversity and Belonging was crafted by the Head of School and the Executive Council.

Walk the walk. Schools truly committed to advancing diversity and belonging initiatives need to commit the necessary resources to ensuring success. This includes hiring a dedicated staff person to lead the initiatives and dedicating financial resources needed for programming, materials, and training.

Build a network. School leaders, especially directors of diversity and belonging, should be encouraged to make connections with others in the field, sharing resources, successes and failures, and best practices.

Give it to God. Above all, Christian schools must cover all that is done with prayer. Diversity and belonging is a big issue, but God is bigger.

FROM VISION TO PRACTICAL APPLICATION: A MODEL
To meet its goals of creating a community of belonging, it became apparent at Mount Paran Christian School that there was a need for a formal structure, led by a small, core group of leaders who would be willing to invest deeply in the initiative. What was formerly referred to as the CommUNITY Task Force grew to become the Diversity and Belonging Council, with three levels of involvement: allies, advisors, and activists.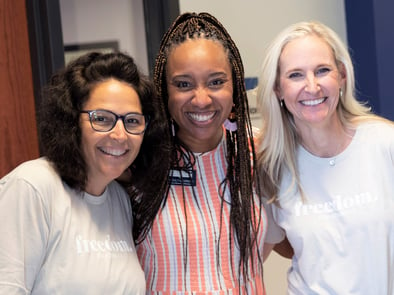 Activists are the core group of leaders who meet weekly to strategize and research, prepare training models and staff development, and seek God's wisdom and guidance for continuing direction. They help envision the future of diversity and belonging at the school and set benchmarks for growth. These core council members also engage in a full-day retreat for a concentrated time to assess the progress to date and make plans for the year ahead.
Advisors are brought into meetings as needed.
Allies are available to assist with large-scale projects and events.
Staff development in diversity and belonging includes small groups and a team of 26 trainers. These groups meet throughout the school year, with exercises in identity and discussions of case studies. The staff development sessions have been a welcomed time of learning, sharing perspectives, and viewing situations through the lens of others.
Annual events cultivate the work and include hosting the Atlanta Black History Bowl, observation of Martin Luther King Jr.'s birthday, celebration of Black History Month, and the school's annual CommUNITY parent meeting, to list only a few.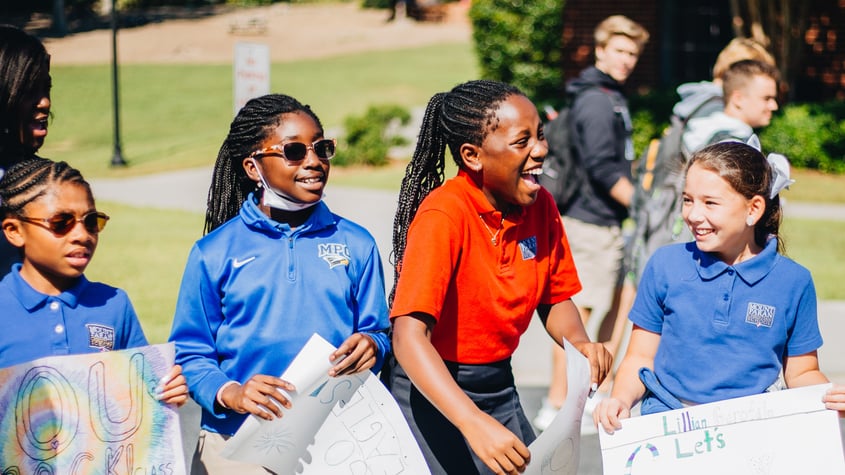 A PLACE FOR ALL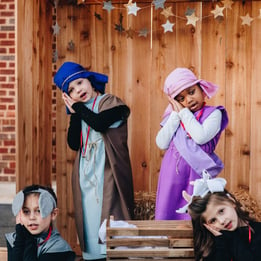 As Christian schools, organizations, and churches move forward with exploring ways to best share God's love to those in our communities, we must remember the genealogy of Christ. Let us be reminded that God's salvation, love, grace, and mercy are open to all people for all time.
Amid this Season of Advent and the celebration of Christmas, may we be reminded that we are all one family and that there is always room for us at God's table.
---
Catina Taliaferro is the director of diversity and belonging for Mount Paran Christian School.
To learn more about CommUNITY at Mount Paran Christian School, including the school's Philosophy on Diversity and Belonging, click here.