Families in Cobb County and the northwest metro-Atlanta area have many options when it comes to choosing the best school for their children, from great neighborhood public schools to several private school alternatives. For those who feel certain about the value of an independent school education for their child, how should families make the decision on which school is the best for their family?

WHAT IS MOST IMPORTANT?
There are several factors families may wish to consider when choosing among private school options.
Location: Proximity to your home is a big consideration. Ask yourself if you are willing to make the drive back and forth from work/home to after-school events, games, and performances if the drive is more than 30 minutes away from your home or work. How will your work commute be affected by the detour to take your student to and from carpool? Some schools offer alternative transportation options such as ride-share with other nearby families or a bus service, so be sure to inquire.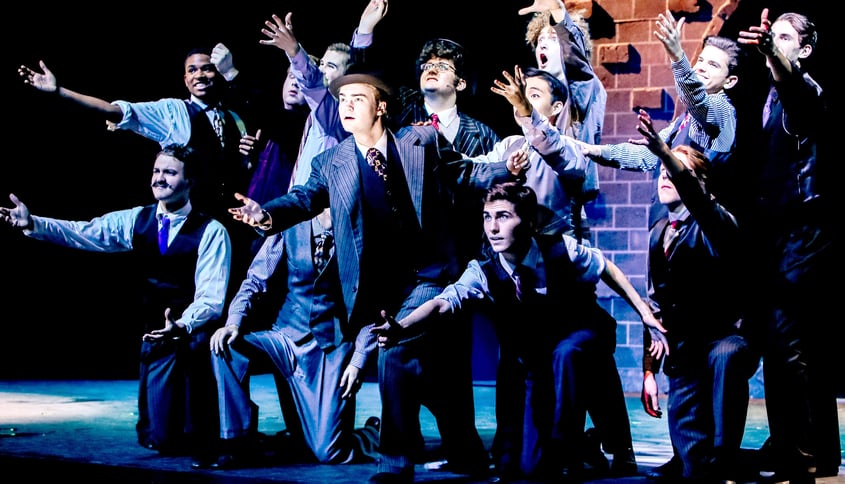 Offerings: When comparing schools, prioritize what is most important to your family and student(s). Consider these questions as you research: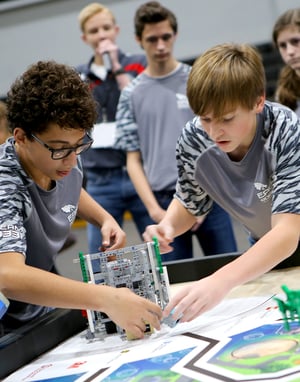 • Is a focus on specific areas such as the arts, academics, or athletics important to you? Does any one school excel in all of these areas? Consider how a more well-rounded experience may suit your student versus intense training in any one specific area.
• Is a religious education important to your family, or would you prefer a secular program?
• How strong is the school's college prep program? Evaluate the school's innovations in teaching style, curriculum, and course offerings.
• What senior accomplishments are noted? What is the college acceptance rate and scholarship offerings? How do alumni describe their high school experience? Many times, the students who were molded and influenced by their alma mater are the best testimony.
• What are the teachers' credentials? Some private schools or preschools do not require state certification. Are the faculty, in fact, trained and certified educators or specialists in their fields? What professional development do faculty and staff participate in and how often?
• What is the condition of the campus and its facilities? Pay particular attention not only to the classroom spaces and how they are arranged, but also to the playgrounds, gymnasiums, athletic grounds, and performing and visual arts spaces. Is the organization maintaining quality spaces for students to thrive? Do they have plans for long-term maintenance, growth, or expansion (new construction)?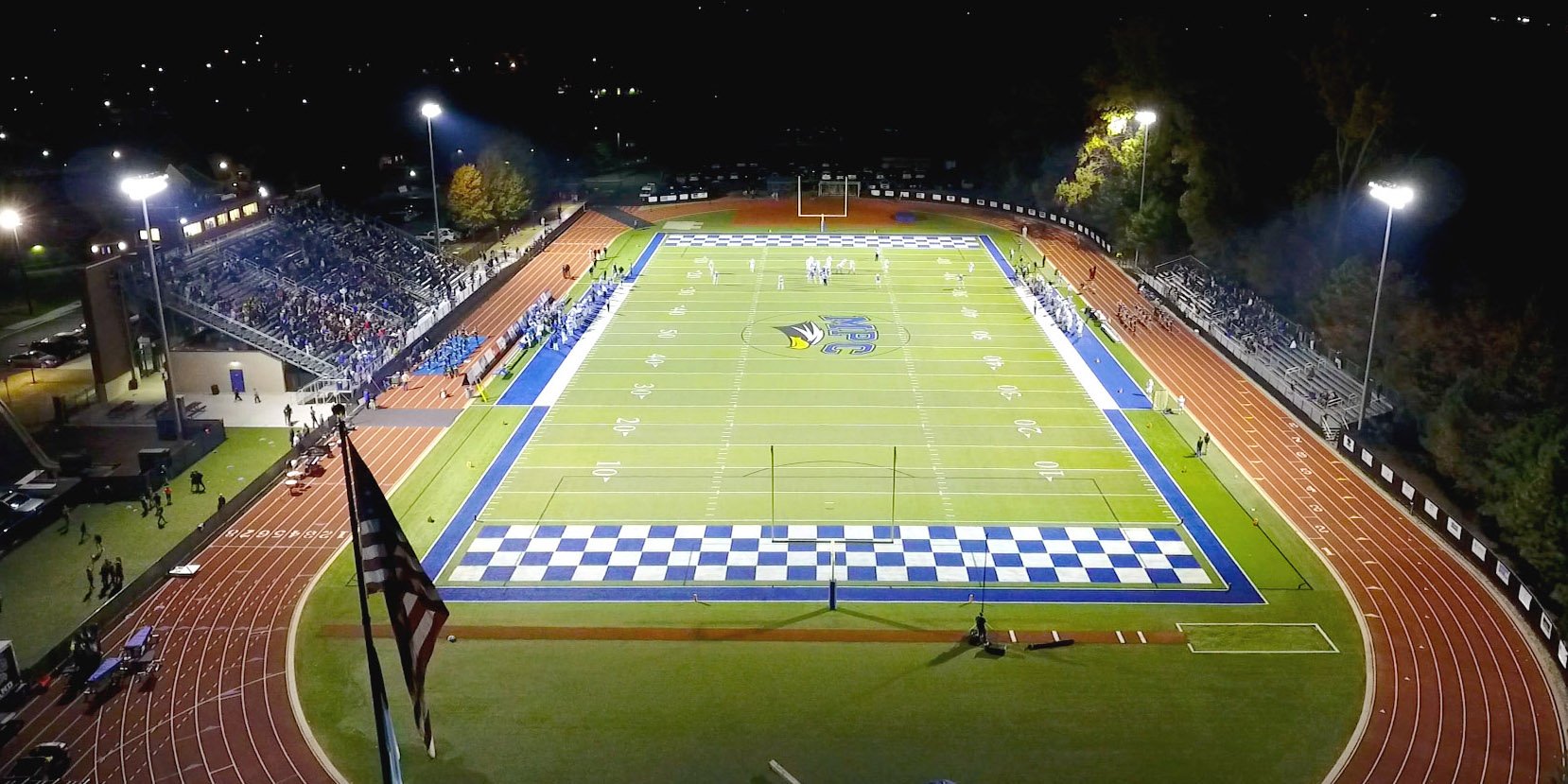 Cost: No doubt, one of the biggest questions for families making the choice between private schools is the annual cost of attendance. Families should dig-in to discover how inclusive the listed tuition fees are. For instance, does the tuition include school supplies, lunch, yearbooks, computers, and more, or are these expenses additional beyond the advertised tuition rate? Many tuition rates appear low, but factoring in the meals, supplies, school trips, fees, etc. may actually make the annual cost higher than "all-inclusive" competitors.

IT'S ULTIMATELY ABOUT FIT
"Fit" refers to an alignment of the school's core values and your family's personal values. It also refers to that intangible "gut feeling" experienced when stepping foot on campus. How open and honest is the school during open house presentations and more informal discussions? How warm and welcoming were the guides, faculty, and staff when you toured campus? Was there a sense that you belonged? How happy are the students? If your child participated in a shadow day, how did they feel about their comfort level with the school at the end of their experience? Is the school culture one where it feels like you are a part of the family? Ultimately, you want to get a sense of whether the schools you are considering live up to their brand promises and core values and if they will be a comfortable fit for what your family is seeking.
---
THE MOUNT PARAN CHRISTIAN SCHOOL DIFFERENCE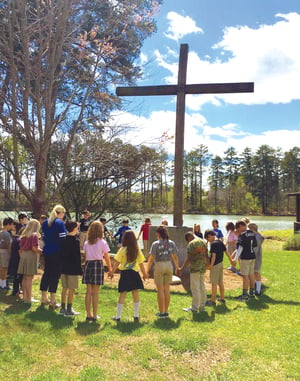 At Mount Paran Christian School, it's all about family. When students become MPC Eagles, they — and their families — become a part of a diverse community focused on the pursuit of excellence. At MPCS, the mission is to provide academic excellence in a Christ-centered environment, while uniting with home and church to prepare servant-leaders to honor God, love others, and walk in Truth. But even more, students, faculty, parents, grandparents, and alumni are a family — united by common faith, goals, and aspirations. Though never perfect, our goal is to strive to be our best in the abundant opportunities available, for the glory of God, and to excel in multiple areas: academics, athletics, the arts, and servant-leadership. In the pursuit, MPCS nurtures character and a love for Christ.
Those efforts have been recognized for the second year in a row by Cobb Life Magazine/Marietta Daily Journal, as MPCS has been selected as the "Best Private School" in Cobb once again. Mount Paran Christian School was also recognized as the 2020 winner in the other three categories for which it was nominated: "Best Preschool," "Best Performing Arts Program," and "Best Teacher - Kelly Moss" (first grade).

ONE SHOT TO RAISE YOUR CHILDREN
Deciding on an independent school education is a big step in planning for your child's future. With careful consideration, your student will be at your school of choice for many years to come. Do yourself the favor of taking time to visit, research, and engage with the schools you are considering. It will be time well spent when your child comes home each day with excitement and anticipation for their next day at school.
---
Amber Irizarry is the Communications Content Specialist at Mount Paran Christian School, with a Master's Degree in Communications.
To learn more about why Mount Paran Christian School was selected back-to-back #1 "Best of Cobb" and why it could be a great fit for your family too, click here.