Mount Paran Christian School is a college-preparatory school for students in preschool through grade 12, but our aim is to do more than simply prepare graduates for college admission. Our goal is to find colleges that offer the best possible fit for each graduating senior. We help students cultivate their talents and interests to find their academic and extracurricular strengths and passions, then focus on colleges that will best meet student goals. College selection can be overwhelming for families, but the MPCS college counseling department helps facilitate the process. By answering questions and providing advice, students are guided in their choice of coursework and ultimately towards the college that is just the right fit.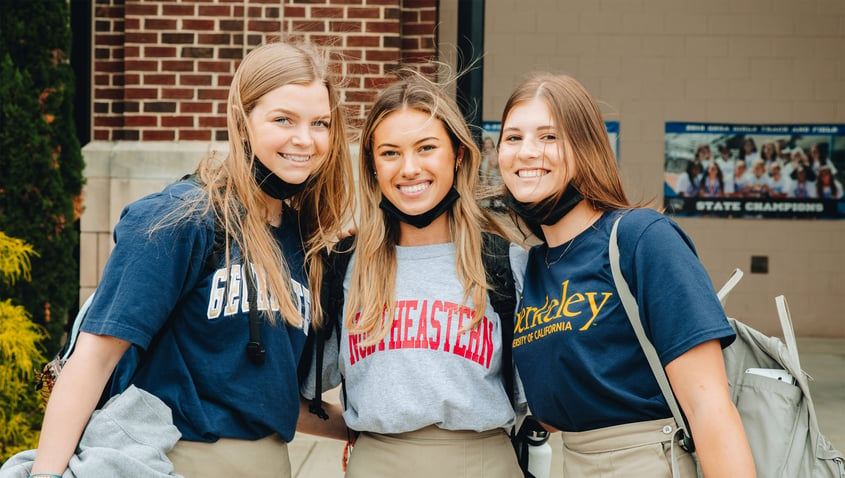 COLLEGE ADMISSIONS GUIDANCE PROCESS
For the past twelve years, the college counseling department at Mount Paran Christian School has been helping high school students manage the daunting college admissions process. Dr. Trici Holmes has been the director of college counseling for the past six years and shares that her personal approach is to assist each student with finding a college that offers the best possible fit, as well as understanding that one size does not fit all. "I encourage students to capture their academics, talents, interest, and extracurricular strengths, then zero in on those colleges that will serve them best," says Dr. Holmes. "College selection can often be confusing and even intimidating for families, but our college counseling department helps make the process manageable and exciting."
In addition to college tours, admission events, and one-on-one counseling, MPCS brings college representatives on campus throughout the fall to meet with interested students. In a typical year, approximately 75-80 colleges visit the MPCS campus to allow students to meet with recruiters and learn more about schools. Even during the pandemic, the college counseling department continued with virtual visits adjusted for smaller groups. As MPCS plans ahead, the high school counseling department will expand with an additional college counselor. Sarah York, a certified school counselor with college admissions experience, will partner with Dr. Holmes to offer even more individualized support to high school students, all while keeping faith at the forefront. Says Ms. York, "My faith is everything to me, and I cannot wait to pass that truth on to my future students."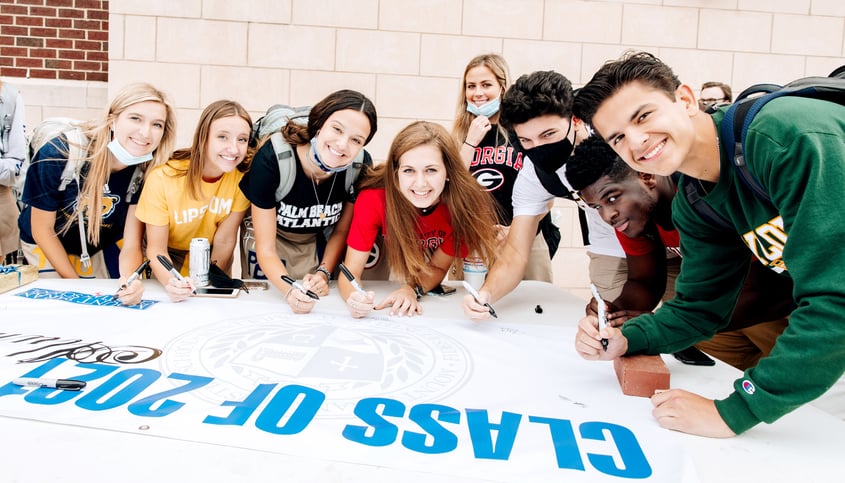 THE COLLEGE-PLANNING PROCESS
At MPCS, planning for college is a multi-year process that begins as students enter the eighth-grade. The result of this years-long approach is a yearly 100-percent college acceptance rate for every graduating class.
Freshmen year: The first introduction to the MPCS college admission process is in eighth grade, when guidance counselors address rising freshmen and their parents during Encounter Week. The high school provides a comprehensive College Planning Guide - a complete notebook for all freshmen containing tips, checklists, and schedules to aid students and parents in the college-planning process.

Sophomore year: Additional information is provided throughout the freshman and sophomore years. Then, in the spring of sophomore year, students are introduced to an online assessment called YouScience. This is a scientific software program that takes students through a series of assessments designed to determine where they fall within 14 key aptitudes utilized in the working world. Results include a review of students' strengths, suggested environments where they can succeed, detailed information on possible careers that match those skills and interests, and majors that map to those careers. It is a great tool for students to begin identifying what college and career path is best for them.

Junior Year: During their junior year, students take the PSAT in the fall and receive feedback on their performance. They also take the SAT and/or ACT. In the spring of junior year, students and parents are invited to a college-planning kick-off night to learn about the college admission process. They then attend an individual college conference with a counselor, where the college admissions process is formally launched. Throughout the year, counselors host a number of special sessions for families, communicate information about college fairs in the area, encourage college campus visits, and assist in narrowing choices and setting specific college goals with each student.

Senior Year: Seniors take the SAT and/or the ACT. They also have opportunities every week in the fall and early winter to speak with college representatives visiting the MPCS campus. MPCS seniors apply to multiple colleges, some deemed to be "reach" schools and some "safety" schools. Students work closely with the college counseling department to discuss goals and preferences and then work to meet their chosen college application deadlines. Our goal is for every senior to have more than one exciting acceptance to a school where the student is a great fit. Scholarship resources and applications are submitted. Senior year culminates with Senior College Day, a celebration of the senior class' commitment to each graduate's university of choice. The day is complete with college spirit shirts, food trucks, yearbook signings, receipt of cap-and-gown and regalia, and initiation into the MPCS Alumni Association.
CLASS OF 2021 HONORS
The MPCS class of 2021 is representative of the outstanding graduates MPCS launches each year. This year's graduating class comprises 104 students who have been accepted into some of the nation's finest colleges, universities, and military academies. Twenty-five of these students began their education in PreK or K at MPCS, deemed "lifers." Students have received acceptances into 109 colleges and universities, 26 of which are in-state schools and 83 are out-of-state. Of the 109 acceptances, 47 are to public schools and 62 are to private schools, 28 of which are Christian colleges.
The majority of our seniors will remain in-state (62 students), with 42 students choosing out-of-state schools across the country. The top five colleges that will be attended by the class of 2021 are Kennesaw State University (18 students), the University of Georgia (11), Georgia Southern University (6), Georgia Institute of Technology (5), and Auburn University / Baylor University / the University of Alabama (4 students each).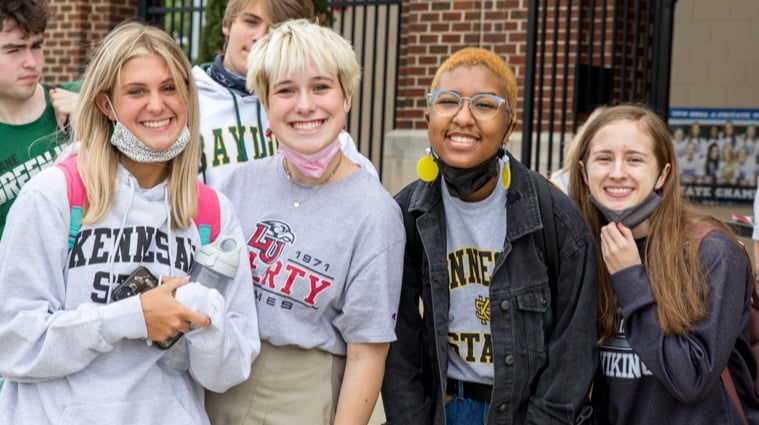 Highly-selective schools this year's graduates will attend include Emory University, Georgia Institute of Technology, the University of Georgia, Clemson University, Cornell University, George Washington University, Howard University, Mary Mount Manhattan College, Morehouse College, North Carolina State University, Northeastern University, New York University, Pennsylvania State University, Tulane University, the University of California (Berkeley, Davis, Los Angeles, San Diego, Santa Barbara), School of the Art Institute of Chicago, Villanova University, Virginia Tech, and Wesleyan University.
Out of all scholarship funds reported from the class of 2021 students, 45 students received merit-based academic achievement scholarships, 1 student received a full scholarship to the United States Naval Academy, 3 performing and visual arts students received scholarships, and 13 students received athletic scholarships. Combined, these students earned more than $8.1 million in scholarship funds, before adding the HOPE or Zell Miller scholarship funding.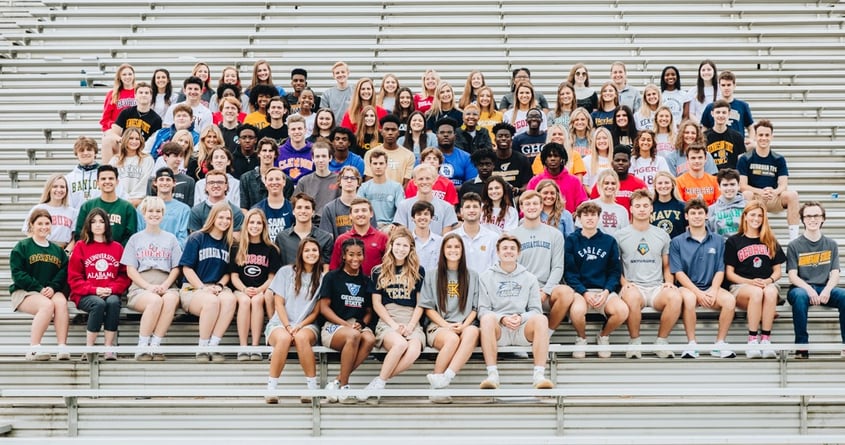 PORTRAIT OF A GRADUATE: TOP FIVE ACADEMIC ACHIEVERS
The result of all this relentless effort is evidenced by our graduates each year - seniors who are Christ-centered, learning-focused, community-oriented, and pursuers of excellence. This year's top five achievers of the class of 2021 have earned impressive accolades, illustrating our four core values and what it means to develop servant-leaders who honor God, love others, and walk in Truth.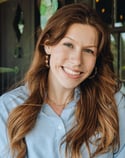 AK Hambrick's six years as a student at Mount Paran Christian School have deepened her faith. "MPCS has taught me to be bold in my faith and to be fearless being who I am," she shares. Of her future, AK says, "I would love to be a nonprofit executive or missionary. Being a part of a foster family lit a fire in me to fight for those who do not have a voice in society." To prepare herself for her future profession, AK plans to study International Affairs, with a minor in Spanish, at Georgia Tech.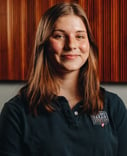 Mackenzie Korman is a curious learner, the sort of person who spent her childhood devouring books. Thus, it comes as little surprise that Mackenzie desires to pursue the rigorous field of biomedical engineering. "This has been my dream since taking freshman year biology," Mackenzie says. "I had always loved STEM, but I didn't really know that I wanted to do it as a college major or career until [freshman year]." She will continue her quest for knowledge at the University of California-Berkeley.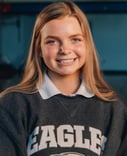 During her four years at MPCS, Laura Ginter has relentlessly pursued excellence, ready to take on the challenges ahead. "Mount Paran gave me a chance to reach goals I never thought I could," she shares. "I was able to construct a strong foundation of knowledge, entwined with God." Laura's next steps include obtaining a degree in mathematics, with a minor in Psychology, from Georgia Tech. She explains, "I have always enjoyed math, especially after freshman year geometry. Psychology is a new interest of mine because of my AP Psychology class. I hope to use these to pursue finance/business in the future."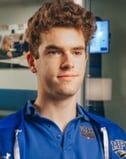 For "lifer" Matthew Buchan, the MPCS school experience has been instrumental in formulating his outlook on life. "Mount Paran has been a part of my life for as long as I can remember and provides so many opportunities to pursue your interests in an encouraging and supportive environment," he says. When he heads off to the Georgia Tech Honors Program this fall, where he has been nominated for a Stamps Presidential Scholarship, Matthew will pursue a career in cybersecurity, majoring in computer science with a minor in Spanish, finance, or management information systems.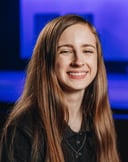 For senior Audrey Weaver, the faculty have been critical to her personal growth over the past eight years. Encouragement from teachers fueled Audrey's fascination with biology. Audrey will carry that passion for science forward to college this fall as she pursues a major in general biology, with a minor in animal science, at Berry College. Her goal is to earn a doctorate degree in veterinary medicine. "I've always been fascinated with animals and learning about how they function" Audrey shares. "My dream is to expand my knowledge of animals and use that to help pets and their owners [as a veterinarian]."
Each of these five fabulous Senior Spotlights were featured in a special video series. To hear them discuss their MPCS experience first-hand, click to watch their videos.
---
Amber Irizarry serves as a communications content specialist at Mount Paran Christian School.
To learn more about the college counseling program at Mount Paran Christian School, click here.