In an hour-plus conversation full of wisdom, laughter, and anecdotes, New York Times best-selling author and clinical psychologist Dr. Wendy Mogel explained the premise of one of her most popular books, The Blessing of a B Minus. To put it plainly, today's standards imply that the "B" in a B- stands for "bad," but Dr. Mogel attests that's simply untrue.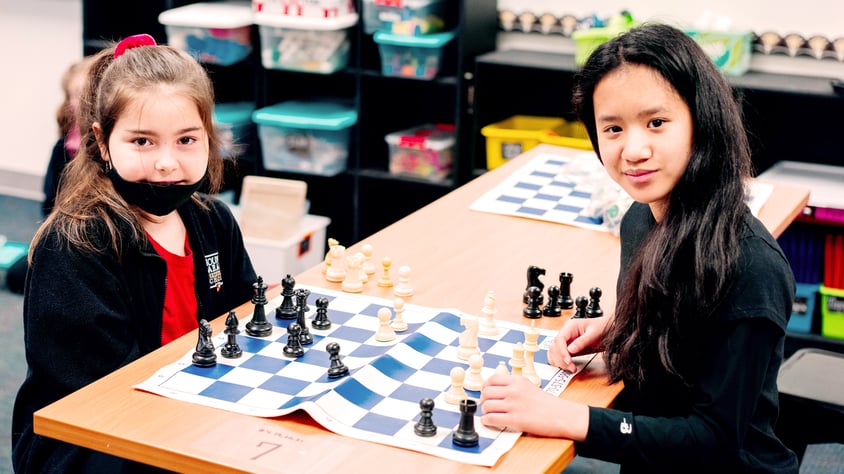 Drawing on insights from her 35-year career in clinical psychology, hilarious anecdotes and sound advice from school and camp counselors, and eye-opening conversations with middle and high school students, Dr. Mogel unravels the paradox of good-intentioned, devoted parenting gone astray.


WHY CHILDREN GO ON STRIKE
The National Academies of Science, Engineering, and Medicine recently added students at high-achieving schools to the list of "at-risk" groups because of the excessive pressure to excel. Dr. Mogel said that the standards we have for children's performance is too often like product development. Parents' intentions are good but the outcomes are disastrous.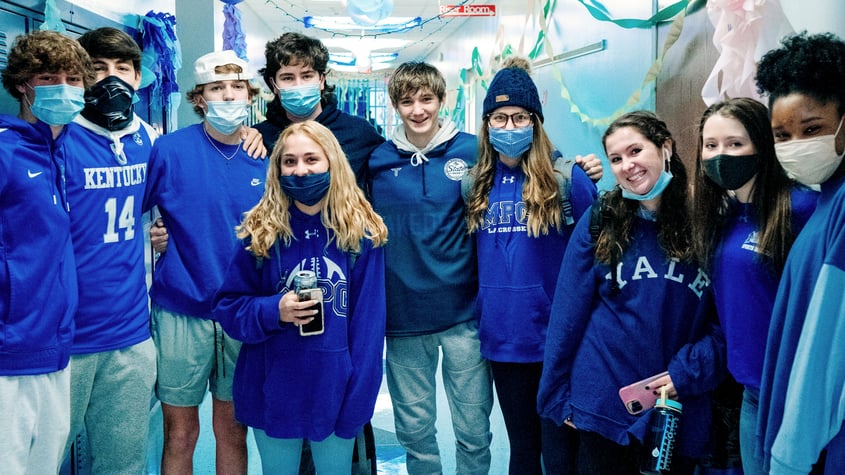 As parents, we want the best for our children; we want our children to be better than we were. But, too many of us become wrapped up in the fear of failure, clinging to bits of information given to us through multiple media outlets whose main goal is to incite shock and create an addiction to fear. The result is that everyone feels the pressure to do better, to be more. There is a loss of the "normal curve," where "B" stands for "bad." Teachers feel pressured to give higher grades instead of focusing on what they do best - teaching and offering feedback.
Young people are becoming "parentified adolescents," forced to age too quickly by focusing on things like "raising mom's mood" or "keeping the parents' marriage together." The period of adolescence, usually a time of great anguish and ecstacy, according to Dr. Mogel, instead now transforms young people into what she calls a "shadow shell." Teens and tweens inevitably give up their adventurous side, their willingness to try and fail, to learn, and try again. Students feel their parents care more about achievement and good grades rather than about allowing the young adult to "find themselves." The inevitable by-product of this pressure is that children "go on strike." Dr. Mogel says, typically, boys refuse to participate in learning, while girls aim for perfection, becoming anxious and developing control issues.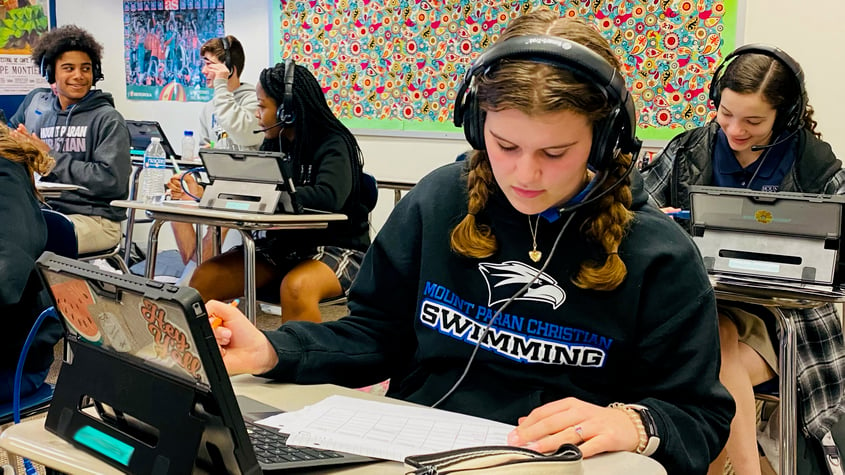 WHAT HOPE DO PARENTS HAVE?
Parents, fear not! All is not lost. Dr. Mogel offers practical steps that parents can enact to help break the focus on academic performance and instead help our children find who they are meant to be and how they can impact the world.
Parents need to be "captivatable." With technology at our fingertips, children must face parents who only offer continuous partial attention. Dr. Mogel suggests parents cut out the techno-interference by putting down our devices and being present. She says in her latest book, Voice Lessons for Parents: What to Say, How to Say It, and When to Listen, "Children will lead you on an incredible journey,...if they trust you, if you make the time, and if you are willing to follow."

We need to spend time listening. This means no interruptions or interrogations. We must respect our children's thoughts and experiences. Dr. Mogel offers key phrases for parents to use, such as, "I can see why you feel this way." or "I can see your point. Tell me more." She suggests parents listen until they are able to repeat back what has been said to the speaker's satisfaction, asking, "Do I have this right?" She also suggests parents help their children expand their language for emotion, moving beyond just "happy," "sad," or "mad." By using more nuanced words such as, "It sounds like you were embarrassed/frustrated/elated/etc.," parents can better connect with what their children are feeling.

Gathering roses instead of thorns. Collect the positives instead of seeking out the negatives of a person or situation. Entourage your children to develop strong relationships with other loving, trusted adults, and then ask those adults for their feedback. This allows parents to look at their children from a fresh perspective, through the eyes of another.

Display great respect for other adults. This is especially true for the other adults in the house. Parents, spend time laughing, appreciating, and talking with your partner. If you and your spouse do not agree on a topic, don't shy away from showing your child that there are differing opinions. Instead, model compromise and show respect for others' opinions. By displaying this behavior, we can model positive behavior that children can use not only in the classroom, but also in their daily lives.

Make memories. Though it is the simplest of advice, it is the most important concept Dr. Mogel shared. Parents need to spend time making memories with their children. Don't worry about curating the most perfect, educational experience, but spend time creating what Dr. Mogel calls "familect" - the dialect or language of a family that includes inside jokes, nicknames, and expressions specific to each family. Memory-making opportunities that involve the five senses, carried out in a 3-D world, will make the strongest memories for children. Baking homemade cookies while listening to uplifting music and dancing around the kitchen creates memories that will stay with your children for years to come!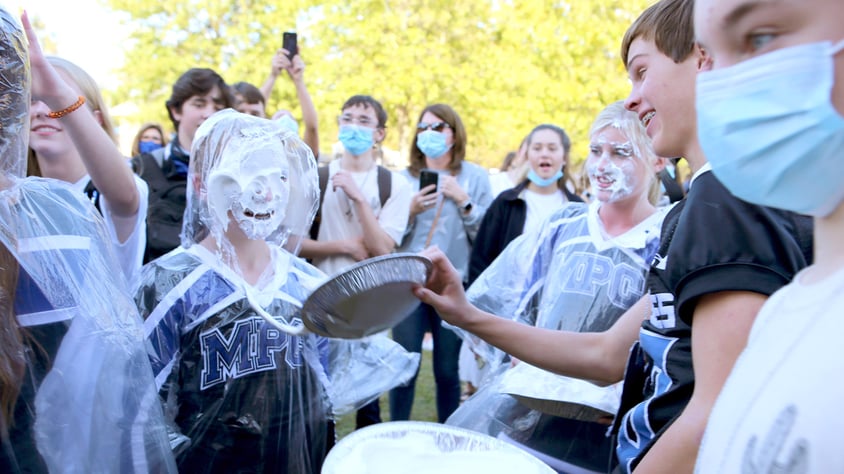 WHEN TO WORRY
For parents who find that the current state of communication with their children is not working, it is never too late to press the "reset" button. Begin to chart your child's strengths instead of their flaws. Accept that your children may start to hate you sometimes - it is a natural part of development that allows your child to begin the process of maturing, preparing to separate and leave the nest. Be the safe space at home where children can let down their guards and drop the "perfect persona." Take the time to sleep, eat, and rest. Make the mental shift from a focus on perfection/progress to instead process/purpose. How are your children going back to the well to try again?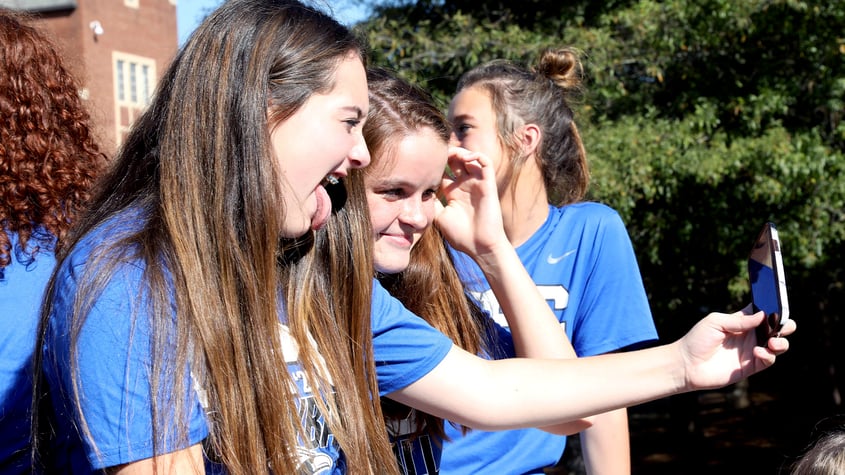 If you are worried about your child or need additional help, Dr. Mogel suggests gathering data and information from as many people as possible, from coaches to teachers, family physicians or school counselors. If previously enjoyable activities are no longer fun, parents may want to explore more about what is going on with their child. Shame can cause us to hide our concerns, issues, and worries. Too much effort is spent on portraying a perfect picture, sometimes to the detriment of our children. Dr. Mogel encourages parents to quit worrying about shame and enlist the help of others. After gathering the data and observations of others, parents can make a better decision moving forward on engaging additional outside resources if the child needs more help.
Struggle is a part of the parenting process. But, with the help of our community, we can walk with our children through the process and to help them find their God-given purpose.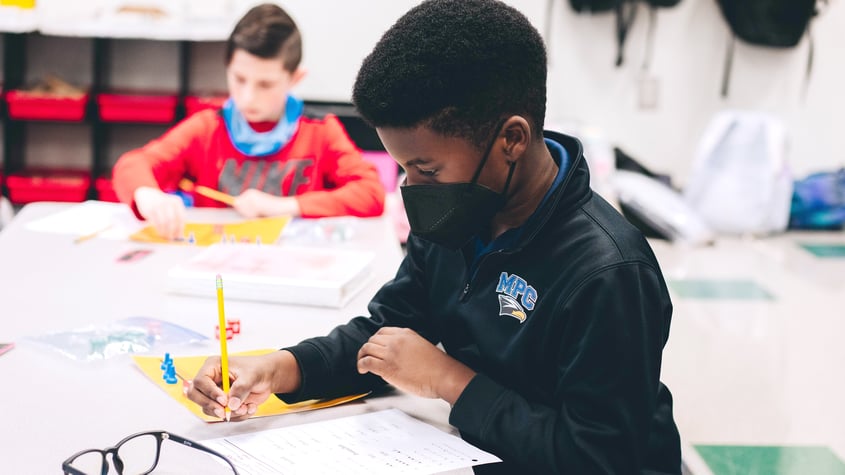 ---
Viola Lussier, Ed. S. is a high school counselor and the director of counseling for Mount Paran Christian School.
Dr. Wendy Mogel is a practicing clinical psychologist, New York Times best-selling author and international public speaker. A graduate of Middlebury College, Dr. Mogel currently serves on the scientific advisory board of Parents Magazine. She contributes articles to a variety of publications and is regularly featured as a guest expert by The TODAY Show or in interviews by reporters from the New York Times, The Chicago Tribune, The Wall Street Journal, Forbes, Newsweek, CNN, and NPR. In addition to The Blessing of a B Minus, Dr. Mogel's now classic book, The Blessing of a Skinned Knee, is a beloved resource for a generation of parents. Her newest book,Voice Lessons for Parents: What to Say, How to Say It, and When to Listen, brings her unique brand of practical wisdom to parents eager to deepen their relationship with their kids. She weighs in issues of the day—from talking to kids about death to embracing the chaos of messy rooms—and on the topic for which she is best known: the protection and promotion of self-reliance, resilience, accountability and exuberance. Dr. Mogel currently lives and practices in Los Angeles.
Mount Paran Christian School ParentEd. talks allow the school to carry out their mission to "partner with home," providing discussion and education concerning relevant topics to guide parents as they rear their children. Previous topics include teen anxiety, social media, speech delays in young children, college admissions, and raising athletes.