As part of its ParentEd. speaker series, Mount Paran Christian School continues its commitment to partner with parents in the total education and raising of their children. Through each ParentEd. talk, MPCS provides families with great parenting resources and tips to help overcome obstacles as children grow through different stages. We also explore many trends and topics that are influencing young children and teens in today's culture.
Danny Kanell, CBS/Fox Sports Analyst and former NFL quarterback, visited the Knox Athletic Performance Center on the Mount Paran Christian School campus for an interview-style discussion. Facilitated by Athletic Director Mitch Jordan, Mr Kanell addressed the topic of "Raising Athletes: The Good, Bad, and the Ugly." Mr. Kanell drew from his vast experience and knowledge of the college and professional sports world to share tips for striking a balance in developing young athletes in today's ultra-competitive culture.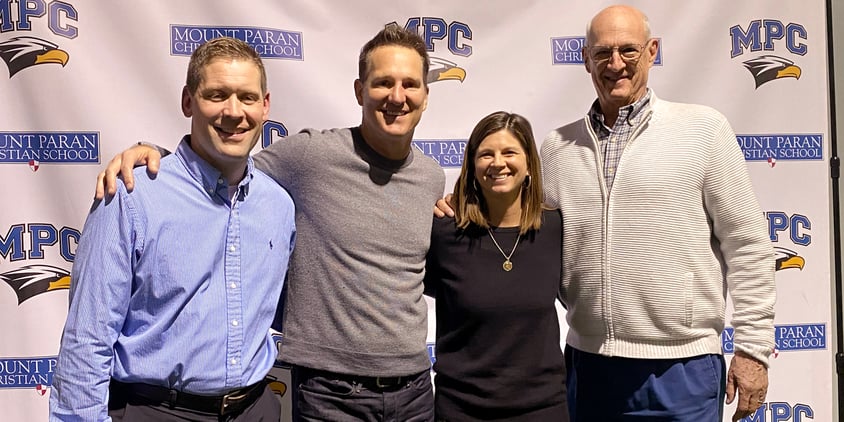 SPEAKING FROM EXPERIENCE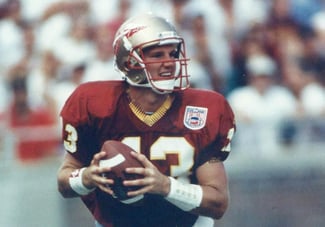 Mr. Kanell's athletic expertise spans both the collegiate and professional level in multiple sports. Though he was drafted in high school by the Milwaukee Brewers in round 19, he decided to further his education at Florida State University. While in college at Florida State University, Mr. Kanell led the Seminoles to Sugar Bowl and Orange Bowl victories as quarterback. He was selected as the 1995 ACC Player of the Year and the National Football Foundation and College Hall of Fame Scholar Athlete. Mr. Kanell was inducted into the Florida State Hall of Fame in 2012. While at FSU, he also played baseball for the Seminoles and was again drafted for baseball, this time by the New York Yankees in the 25th round. Ultimately, he chose to sign with the NFL's New York Giants when he was drafted in 1996. Mr. Kanell made his NFL debut later that season, leading the Giants to the NFC Eastern Division title. He also played for the Atlanta Falcons and the Denver Broncos until 2004.
After his pro football career, Mr. Kanell became the host of ESPNU's UNITE and served as color analyst for Friday Night college football games and college baseball and called the ABC Saturday afternoon college games. He later became the co-host of the Russillo and Kanell show on ESPN. Mr. Kanell then joined Fox Sports 1 as a college football analyst.
A CHRISTIAN FOUNDATION
Mr. Kanell stresses the importance of a Christian education, stating it was "one of the best things my parents ever did for me." His high school football team would pray before practice, and being centered around God was the priority.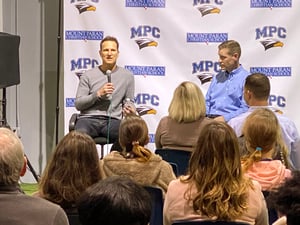 During a hectic college recruiting process, Mr. Kanell knew he wanted a collegiate environment that would continue the faith foundation laid in high school. He found coaches who shared similar values at Florida State. Head Coach Bobby Bowden's genuine faith was important, describing him as "your favorite grandad with words of wisdom… who treat[s] everyone the same way. People leave more impressed after spending time with him." Coach Bowden's Friday night "sermons" before game discussions always ended with a call for the players to talk to the coach about their faith and the afterlife.
Mark Richt was the quarterback coach for FSU at the time and did most of the recruiting. He led a daily devotion before the team would begin watching film. He was serious about Jesus and football. "I had to earn my job, and he had to be hard on me," Mr. Kanell says. "I got a big head at times and needed a good chewing out every once in a while. I struggled with practice. As a young immature player, you don't realize the importance of practicing close to perfect. He was hard on me because he saw potential. It's a hard lesson to learn."

LESSONS LEARNED
Mr. Kanell says of his time at FSU, and later in the NFL, that he learned a great deal — advice that he gladly shares with competitive student-athletes.
Natural talent does not negate practice. Mr. Kanell says he never really pushed himself further than he could have. "I just didn't do the extra. When it was too late, I learned what it took to be really great, which was going above and beyond."
Professional sports have changed. Stay humble. Recently, Mr. Kanell went back to the NFL combine for the first time in 20 years. He says it has changed a great deal with the increased presence of the media. "It's really easy to get caught up in what your agent tells you."
Make it hard for coaches to cut you or demote you.

In the NFL, Mr. Kanell says he kept doing the same things, which were okay. "But if we weren't winning, I was cut." He describes Coach Mike Shanahan's painstaking attention to detail on every single play: "The great ones have that singular mindset."

QUESTIONS ANSWERED
After sharing his personal insights, Mr. Kanell addressed various questions from the audience.
What's your advice for raising young athletes with a lot of training?: All three of his daughters are in sports, playing many different sports. "It's a pain in the neck," Mr. Kanell says, "but I do love it. They are learning some very valuable life lessons that only sports can teach you." He says sports teach young people about getting knocked down, losing, competing, and responding to adversity, ultimately realizing you can bounce back. "I want my daughters to have fun," he continues. He also wants to help his children develop their gifts, which is a tricky thing to figure out. "Sports can become like work for children, and that's not what it should be like. Feedback with your kid is important." The process of overcoming obstacles is the most valuable lesson you can learn from sports.
How do you set your children up for success?: Encouragement. Always find something positive. Don't be tempted to instruct immediately after the game. Just say, "Great job. Do you think you could have done any better?"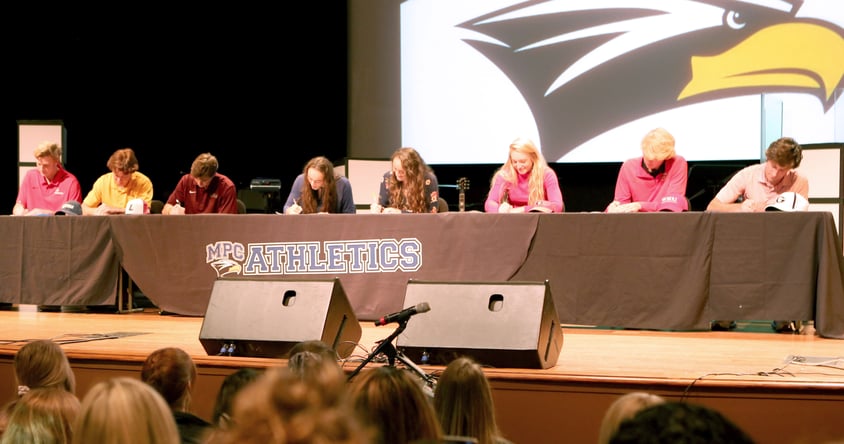 What are your thoughts on playing multiple sports?: "That's a subject I am very passionate about," says Mr. Kanell. He thinks the specialization at an early age is "out of control." Most collegiate and professional athletes played multiple sports, which prevents burnout and plateau. Mr. Kanell also says parents should take a realistic look at their child(ren)'s future potential in sports. "Check your expectations of what your child can be. The harsh, harsh reality is that only a slim percentage go on to play at college and an even smaller percentage professionally," he says. "I'm all about dreaming, but you're gonna have to work to get there. And, what are you gonna do if you don't get there?"
What's your opinion on football and concussions?: "We have come light years with how we treat concussions," Mr. Kanell says. "I think the fear of CTE [Chronic Traumatic Encephalopathy] outweighs the realities. There are millions of dollars at stake. I think for a long time, we were too lax. Coaches now are more aware of the signs and willing to take your child off the field. If I had sons, I'd probably let them play but wait till they're juniors and develop their skills in other ways."
What is the best piece of advice for parents of competitive athletes?: "Try to keep it even keel. Don't get too high with success or low with failures." Faith, attention to detail, the sweet spot of the right attitude, try to keep it as fun as possible, put in the work, and be a team player. "We have too many individuals playing team sports now."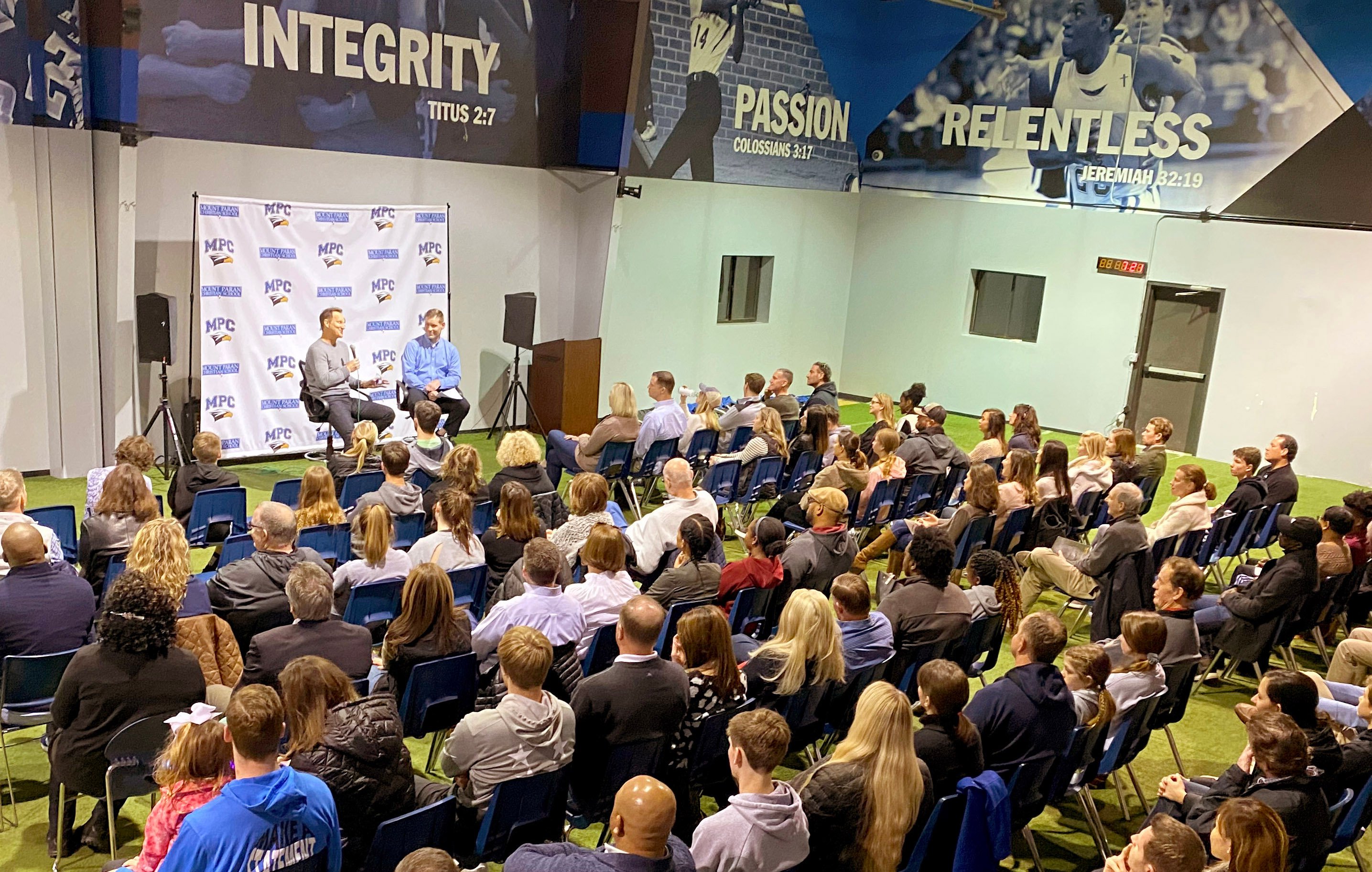 ---
Danny Kanell is a sportscaster for CBS Sports, Fox Sports 1, and SiriusXM. Mr. Kanell is a former NFL quarterback and was previously a college football analyst for ESPN networks and ESPN Radio personality. He is also the host of Dog Day Sports with Steve Torre on Mad Dog Sports Radio, SiriusXM channel 82. He resides in Florida with his wife and three daughters.
Amber Irizarry is the Communications Content Specialist for Mount Paran Christian School. She earned a Master of Arts degree in Communication from Georgia State University.
Curious about Mount Paran Christian School's championship sports? Click here to learn more about our robust athletics program.