Parents who have survived sleepless nights with an infant leading to loud, messy days with a toddler soon find themselves on the precipice of yet another milestone — parenting a preschooler. Those never-ending long days and nights may, in retrospect, seem benign when in the throes of wrangling a preschool-aged child, who naturally tests boundaries and pushes the limits of authority. Finding ways to guide these little people into the independence they crave, while also maintaining boundaries, is no easy task.
At the age of three, when a child is officially considered a preschooler, many parents find they need support in teaching and guiding their quickly-changing child. The hope for the haggard parent is a great preschool partner. But, what makes for a great preschool? What sets one preschool apart from the others? These are the types of questions parents ask as they peruse websites, tour schools, and talk with their neighbors who have gone before them in exploring the best preschool programs out there.

TO FACTORS TO CONSIDER
There are two distinct factors parents should consider when looking for a school to call home for their preschooler:
Program philosophy

Alignment with family values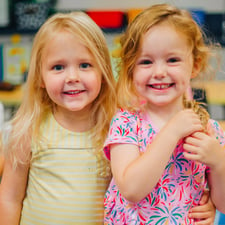 Many schools boast good teachers, rich curriculum, and beautiful facilities. However, combining a nurturing environment that is also developmentally-appropriate is not always the result. Too often, schools lean too heavily toward play or academics instead of a balance between the two. To nurture a child is to understand the child and the unique needs of this stage of development. Great schools are intentional about balancing social and academic development. It's a mindset that must be central to the core of the school — in its DNA, so to speak.
Once parents find a preschool program that offers a fine balance between emotional and spiritual nurturing as well as physical and cognitive development, they can be assured their child will learn and thrive. However, the importance parents place on academic success should never take a back seat to making sure a school aligns with their family values.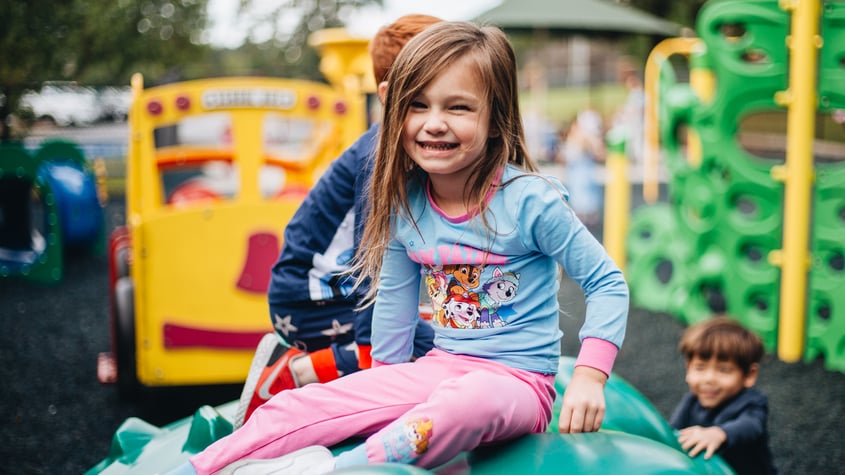 TO NUTURE THE "WHOLE" CHILD IS TO UNDERSTAND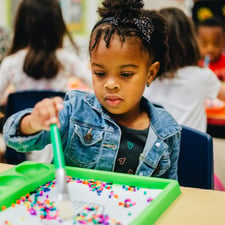 Nurturing the whole child at the preschool level means those leading him must first understand that child. Good preschool teachers expect that preschool-aged children are capable beyond what most adults think they can do; that, amid craving independence, they also want to feel safe. Everything they learn must be wrapped up with a sense of fun. Great preschool educators don't just recognize these things but go a step further by executing from that recognition.
For instance, at Mount Paran Christian School's preschool, every classroom is physically organized for a preschoolers' development. Procedures are taught with the end in mind — to help a preschooler learn and understand important routines. What may seem a simple thing, such as where to put a lunchbox, has a purpose in nurturing a child's cognitive and social abilities. Following multiple-step directions leads to receptive and expressive language development, while the simple skill of putting a sheet on a nap mat fosters independence and a sense of accomplishment. Every routine a child is asked to follow is planned and implemented with the purpose of growth in mind.
As much as a preschool child would like to do it all themselves, they still have the need for a safety net. While the safety of the physical environment is certainly important, a preschool child truly feels safe when she feels fully known and loved. Preschool-aged children, although developmentally still somewhat egocentric, have also discovered they affect the world. Their behaviors, both good and bad, elicit reactions from others. As social and emotional maturity continues to develop, children use the positive feedback they've received to form self-awareness. Therefore, it's important for children to be in a place where adults nurture with kindness, as well as establish clear boundaries.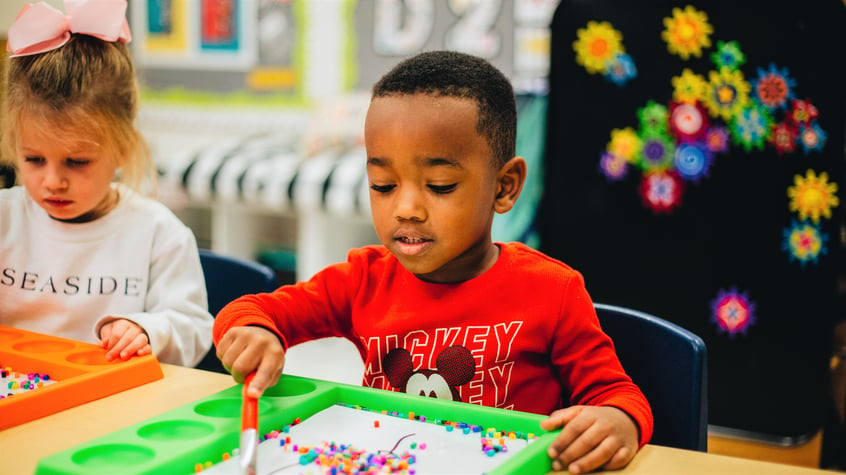 INSIDE THE PRESCHOOL CLASSROOM
A good preschool setting wraps up all the learning that is happening with a sense of fun. Preschool children are naturally curious about the world and, therefore, find delight in every new hands-on experience. Great preschool teachers understand the big imaginations of their students naturally means there are no limits to what can make learning fun. They also understand the process of exploration is tantamount to a young child's learning.
Inside a preschool classroom at MPCS, children may have the opportunity to experience leading a mission to the moon from a NASA-style Mission Control Station during a unit on space. They may discover letter dice and other treasures hidden inside ice-cubes during a science unit on the states of water. Future engineers may begin to emerge when they grasp the concept of manipulating a life-sized pendulum to knock down block towers. The process of learning is not limited to an end product. Learning, especially at the preschool level, should be about discovery mixed with a whole lot of fun.

FINDING ALIGNMENT WITH FAMILY VALUES
Statistically speaking, most children will spend more waking hours in school than at home. Parents need to have confidence in the ethical and moral ground on which a school is built. Just as with anything in life, compromises must be made, but putting a child in a school that doesn't fully align with family values is not a compromise worth making.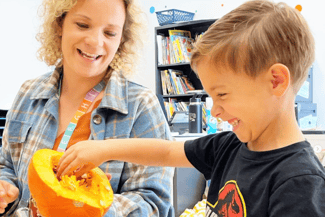 Given the time spent at school and away from home, parents should consider who is most influential in their child's life. When selecting a preschool, do the teachers represent an extension of what the family is teaching at home, especially for spiritual and emotional development? For covenant Christian schools such as MPCS, core values and lessons are rooted in the Gospel. The foundation for every decision is alignment with the teachings of Scripture and how that decision will impact the objective of leading children into a relationship with Jesus. One-hundred percent of the faculty and staff at MPCS are believers in God and in the school mission to partner with home and church to develop servant-leaders who honor God, love others, and walk in Truth.
When considering cognitive and physical development, parents should also look to teachers' credentials and training. Not every school requires certified faculty or pours into consistent professional development, whereas, at MPCS, 100-percent of preschool and lower school teachers are state-certified and degreed, with an average of 13 years experience for all faculty. Further, when preschoolers transition to kindergarten at MPCS, 100-percent of grades K-2 faculty are Orton-Gillingham trained for robust phonics instruction. And, a large cohort of preschool teachers is completing dyslexia training through the Complete Reading Series. When schools focus on professional development and personal investment in their faculty, students are the beneficiaries of that robust training.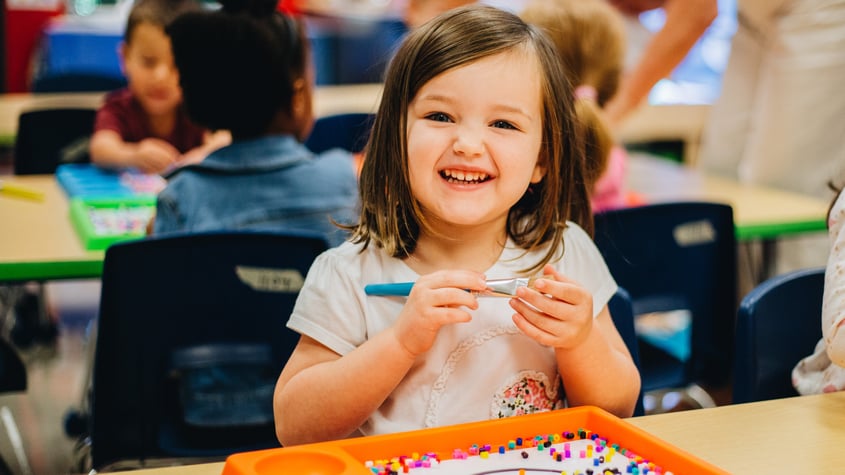 MAKING A CHOICE
From the moment a child is born, parents spend enormous amounts of time making decisions about and for him. Some decisions seem more daunting than others. Choosing a preschool doesn't have to be a chore. Asking the right questions about what a school values, as well as how the staff will nurture their child physically, spiritually, cognitively, and emotionally, can lead to finding the right place for their precious ones.
Finding a great preschool may not eliminate the occasional sleepless night or reduce the number of messes that have to be cleared, but it can give parents both peace of mind and peace of heart.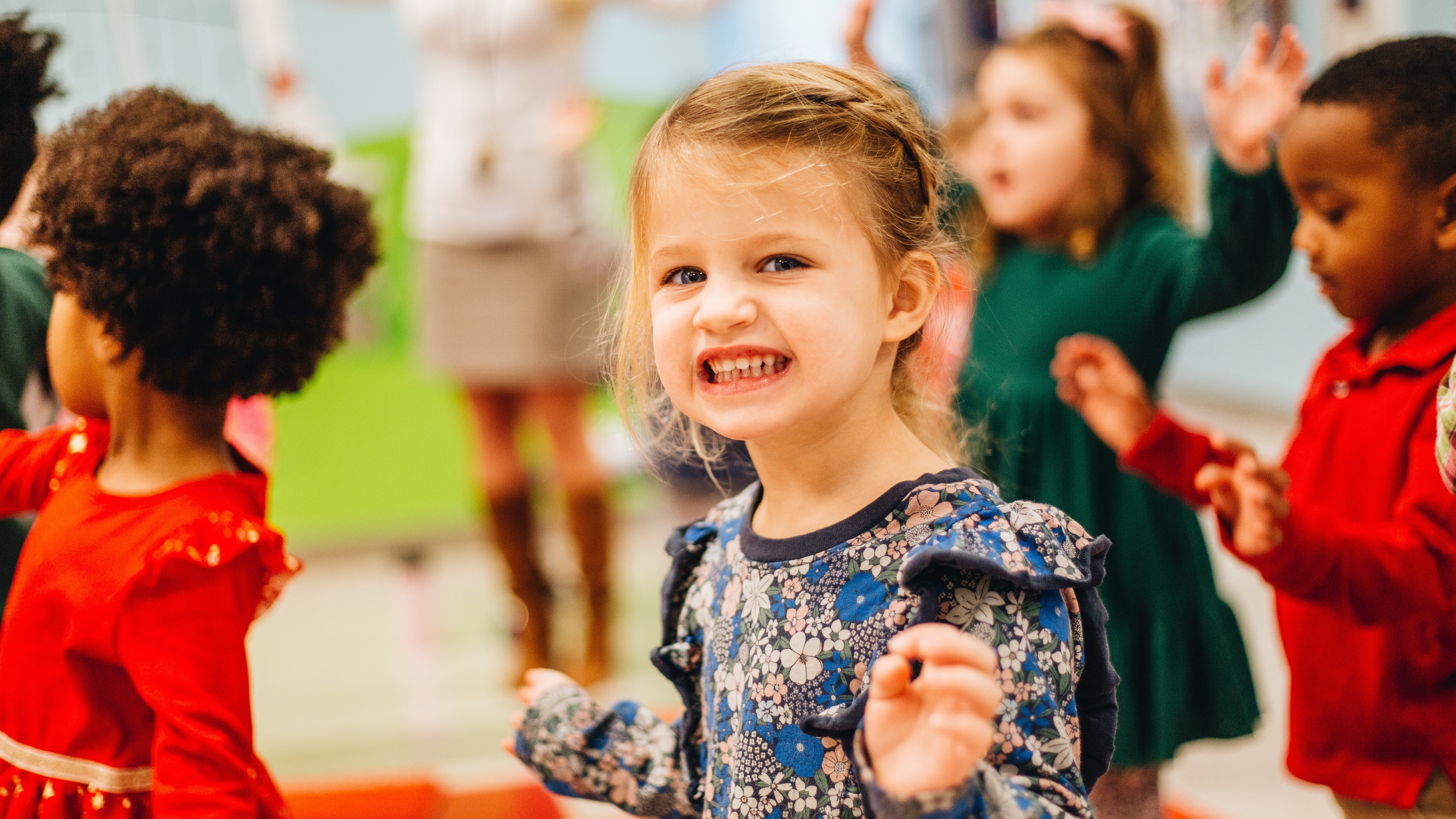 ---
Penny Harrison is the director of preschool for Mount Paran Christian School, having previously served in the classroom for 13 years. She served in full-time ministry for 18 years, with part of the last 11 of those years as the Children's Pastor at StoneBridge Church in Marietta.
To learn more about how daycares and preschools compare, click here. We also invite you to learn more about the preschool at Mount Paran Christian School by clicking here.