Many schools have great arts facilities, programming, performances, and faculty. The quality of arts in the metro Atlanta area is some of the best in the country. How, then, does a school separate itself uniquely from the rest? The answer for Mount Paran Christian School lies in the mission of the school and how it is lived out through the arts program. While most schools focus on students developing their skills to serve their personal performance goals, MPCS goes a step further, infusing the idea that God gives us gifts to be used to glorify Him. Faculty make all the difference in helping students understand that we bring glory to God when we love others as He loves us and to act as servant-leaders through the use of artistic gifts and skills.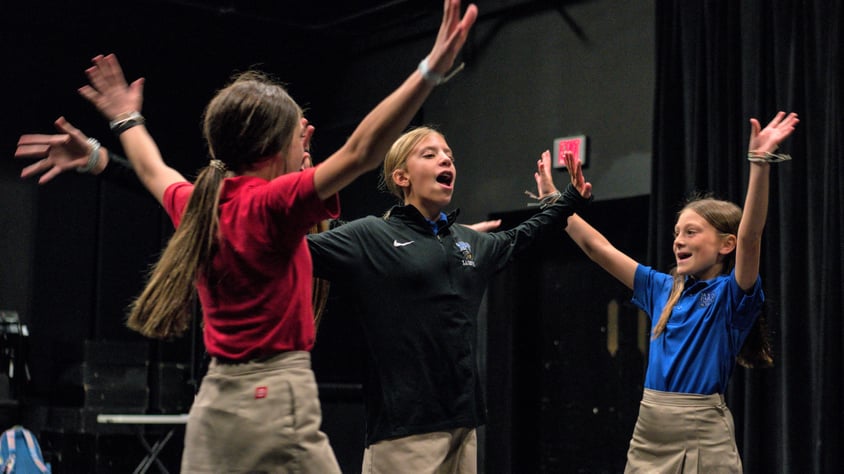 ACTING IN EXCELLENCE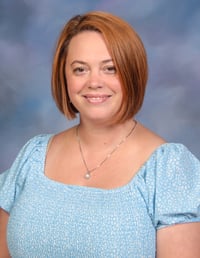 In Mrs. Meagan Williams' middle school drama class, students can be seen running, shouting, expressing big emotions, and embracing their silly side. What are the students actually doing? They're breaking up their academic day with a bit of play - a vital part of the learning process. They're learning to think quickly and generate ideas under pressure. They're learning about empathy and letting go of inhibition, building confidence.
"My favorite part about teaching is the opportunity to reach someone new," says Mrs. Williams. "I am aware that I'm reaching kids who may have never considered an interest in drama. I have a unique opportunity to capture their interest."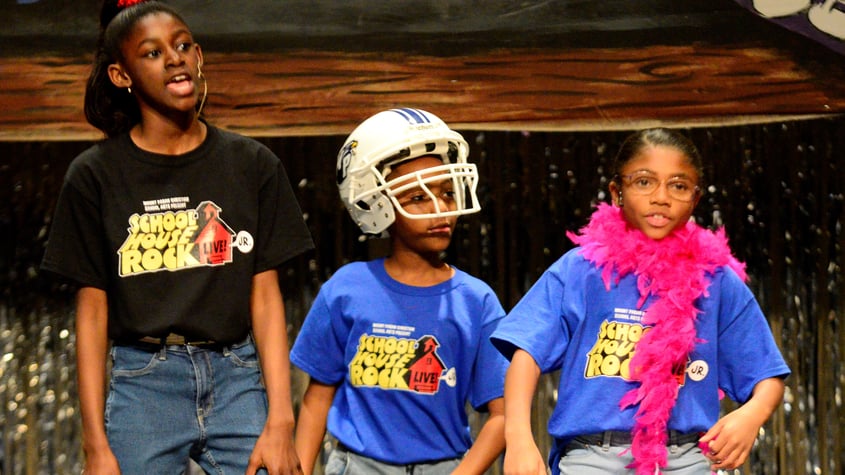 Though Mrs. Williams initially pursued a career as a professional actor, a decision to work as a supply drama teacher for a semester led to the discovery that she loved both teaching and directing. Through a series of serendipitous events, Mrs. Williams found MPCS, where she has been teaching acting classes for grades 6 through 12 for the past 14 years. With a bachelor of music degree from Florida State University, Mrs. Williams also directs the high school play in the fall and the high school musical in the spring, in addition to assisting with other school productions throughout the year.
Mrs. Williams' passion for her students and her love of teaching and acting shine both in the classroom and on the stage. "My favorite part about directing is seeing when students start to understand what it means to 'walk in the shoes' of another character," she says. "To see that lightbulb moment when it comes together for them and their performance becomes transcendent – it feels like I have the best seat in the house!"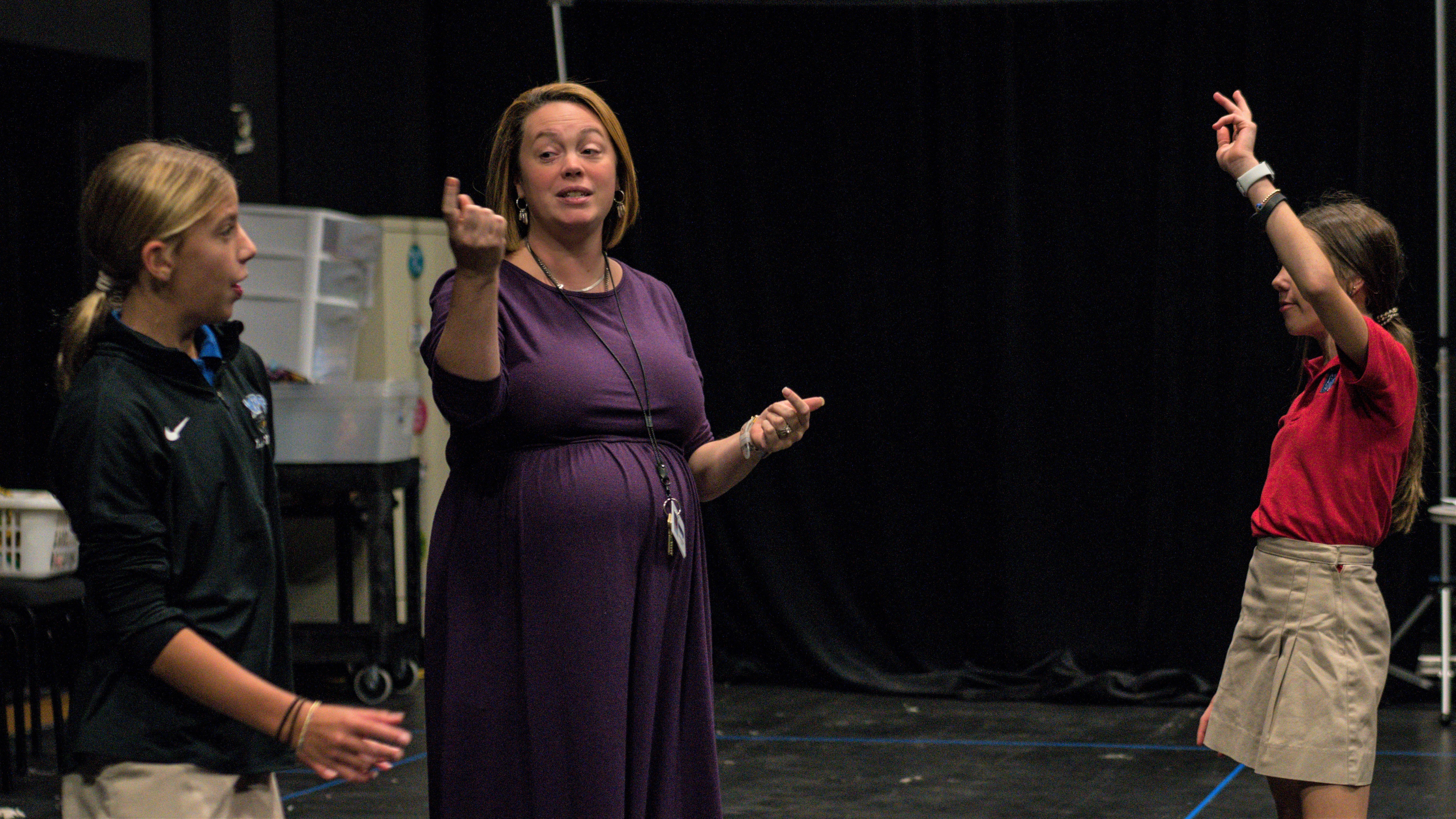 TEACHING WITH PASSION EARNS PEER RECOGNITION
For the countless hours she pours into her students and into her craft, Mrs. Williams was awarded the 2022 Georgia Thespian Outstanding Educator of the Year award. For the award, the teacher must be nominated by students, who write persuasively on the merits of their teacher; then, the honoree is determined by peer teachers who have previously won the award. "To be nominated by my own students is a humbling honor," she says. "But, then, to be selected by a panel of my peers, who know exactly what this job is and how to do it successfully, is truly outstanding."
The award presentation was kept a surprise. MPCS student A. Hester conspired with MPCS teachers to coordinate with Mrs. Williams' family, who drove to Columbus, Ga., for the conference for participation in the awards presentation. When Miss Hester stepped on stage before a crowd of 3,000 conference attendees, alongside Mrs. Williams' family, the moment was one of complete surprise. And, it's a moment Mrs. Williams will not soon forget. "Doing this job is not always easy," she shares. "I sacrifice a lot to give all I have to my students, as do all of my colleagues and peers in this field. To have received this award…was a blessing far greater than anything I ever could've imagined."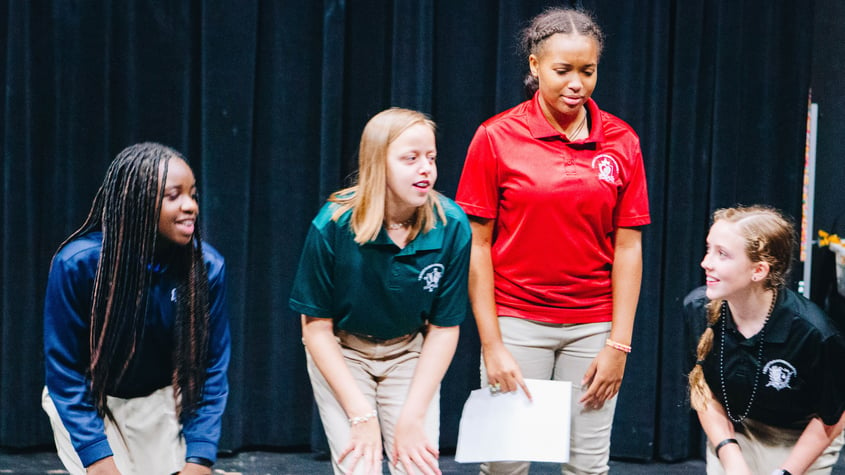 The truth is, play is Mrs. Williams' work. "Don't get me wrong," she teases. "I pull long, hard hours; I handle lots of intense and pressurized situations; I give of my time and my emotional energy; and, many times, I am spent when I get home to my family. I know my students and colleagues experience the same thing and sacrifice just as much to do this 'work.' Getting acknowledged in this way was just the encouragement I needed to see that the sacrifice is worth it and it matters in the lives of my students."
PLAY MAKES FOR BETTER LEARNING
The gift of the arts allows students to see and share God's beauty and truth through a unique, abstract language: through song, dance, visualization, and metaphorical writing and presentation. As God is the ultimate Creator, the "why" of the MPCS arts program yields the very best from students in their efforts to glorify Him in all they do.

The result is that these God-filled and Christ-centered students see, acknowledge, and respond to their blessings with servant hearts and the hands and feet of Jesus. Mrs. Williams summarizes, "I am so grateful for, and forever changed by, my students. Being around them and getting to play makes me a better Jesus-follower, wife, mother, and teacher. And, those are the best jobs on this earth!"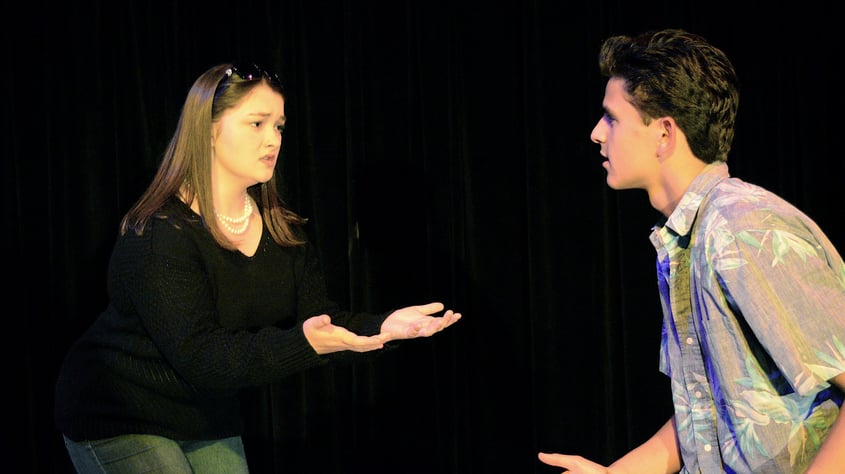 ---
Cary Brague is Director of Fine and Performing Arts and the Murray Arts Center at Mount Paran Christian School.
In 2022, Mount Paran Christian School received its third consecutive community recognition as "Best of Cobb" for Best Performing Arts program, as voted by MDJ/Cobb Life Magazine readers. Additionally, the Murray Arts Academy, which offers after-school community-wide arts programming, received two "Best of Cobb" awards: Best Dance Studio and Best Music instruction. Beloved Band Director Mr. Billy Flood was recognized as the "Best of Cobb" Best Teacher. To learn more about Arts at MPCS, click here.