Which sports legend is responsible for once saying,
"Hank Aaron is the only man I idolize more than myself"?
What holiday did professor Dr. Maulana Karenga create?
Who became the first black woman millionaire and
invented hair care products for black women?
These questions represent but a few of the many thousands of historical and modern-day facts that middle school students study as part of the annual Black History Bowl — an academic quiz-bowl competition run by the Kennesaw Teen Center. Middle school students who participate with the Mount Paran Christian School Black History Bowl team dedicate their time to learning facts such as these.




While the study process for the students is challenging and engaging, it is also personally meaningful, as the team aims to take home the first-place trophy each year. But, the real reward is the experiential learning that takes place while teaching history and deepening cultural awareness. As part of the new WingTips "Innovation in Education'' series, we'll explore best practices for teaching and learning through real-world examples.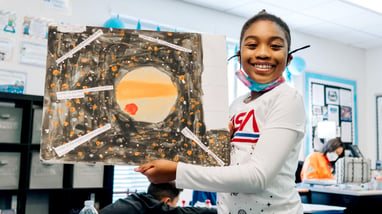 Teaching about diversity, helping students develop empathy, and learning about other cultures can be a real challenge. By employing instructional techniques that connect lessons that resonate with students and are personally engaging, we can achieve meaningful results. Students gain a deeper understanding of the historical material, as well as a stronger depth of cultural understanding and relationships. One strategy for teaching students about diversity is through the Black History Bowl tournament.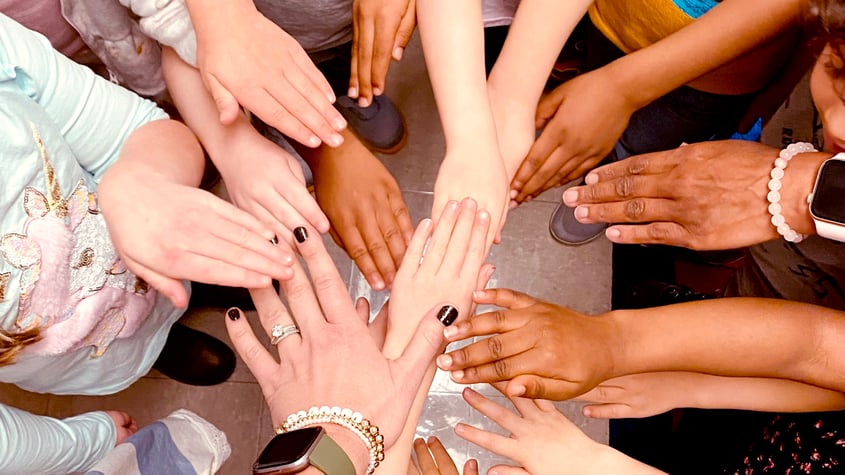 WHAT IS THE BLACK HISTORY BOWL?
The Black History Bowl is a fun, competitive, educational event geared primarily towards elementary and middle school students. Teams of four to six students, each coached by a faculty advisor, compete in multiple rounds of competition; preliminaries are followed by a Championship Series. Teams compete by answering a variety of Black history-related questions in a fast-paced, buzz-in, quiz-style format. The questions include topics ranging from Black fraternities and sororities (The Divine Nine) to entertainment, Historical Black Colleges and Universities, political figures, quotes, sports figures, and STEAM. The Bowl seeks to raise and deepen the awareness of the vital role played by African-Americans in the rich history of our country.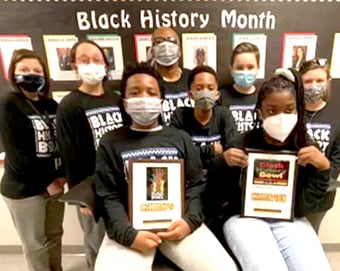 The three competition divisions — middle school (grades 6-8), elementary school (grades 4-5), and open (middle school-aged teen groups) — are open to all schools, churches, and youth groups in Cobb county. Approximately 87,000 students are invited to participate.

It is of utmost importance that students learn the contributions that African Americans have made to our country. Key figures in history are studied, including those recently departed, such as baseball legend and political activist Hank Aaron, Georgia Congressman John Lewis, legendary jazz pianist Ellis Marsalis Jr., actor Chadwick Boseman, America's first African-American country singer Charlie Pride, pioneering actress Cicely Tyson, and professional basketball player Kobe Bryant. There are numerous world changers who, through study of their history and reflection on their stories, allow students today to realize their potential for making a significant difference in society. By studying history-making persons such as newly inaugurated Vice President Kamala Harris, students — of both genders — learn that ascendancy is not a common, one-sided notion. Through participation in opportunities like the Black History Bowl, students recognize and thoroughly appreciate the power of balance, teamwork, diversity, and unity when working with one another to accomplish a common goal.

JOINING THE BLACK HISTORY BOWL TO DEEPEN STUDENTS' UNDERSTANDING
The Black History Bowl team at MPCS was first formed during the 2019-2020 academic year. MPCS Chief Development Officer Mrs. Jennifer New, a board member of the Kennesaw Teen Center, presented the idea of forming a team to compete in 2020. With the support of Head of Middle School Mr. Paul Montaperto and guidance of Middle School Teacher Mrs. Ashley Lovato, the inaugural MPCS team led the middle school to an exciting win: the team took home the Championship title in 2020! The 2021 team also advanced to the Championship Series and was the runner-up by a 15-point difference.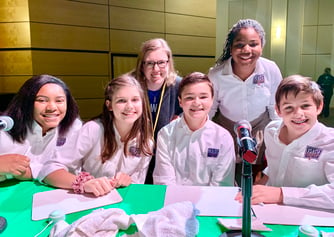 Membership on the team is open to all middle school students, who are selected during an application process. Students are asked to prayerfully consider membership on the Black History Bowl team, fully understanding the commitment to learn specific dates, quotes, and contributions regarding Black history. Students are asked to answer essay questions such as, "Why is competing on the Black History Bowl team important to you?" and "Describe an important event or person in our nation's Black history that has made an impact on your life." The three team coaches then review the applications to choose the final six team members.
After joining the team, students receive a review packet with questions and answers before the Christmas break. The team meets in the morning before school, as well as during recess and lunch, practicing with buzzers to learn the feel of a competitive-bowl format. Students also quiz one another as part of practice. During the qualifiers, which were held at various locations throughout the county, teams tested their knowledge during single elimination rounds. The top teams from each preliminary advanced to the finals.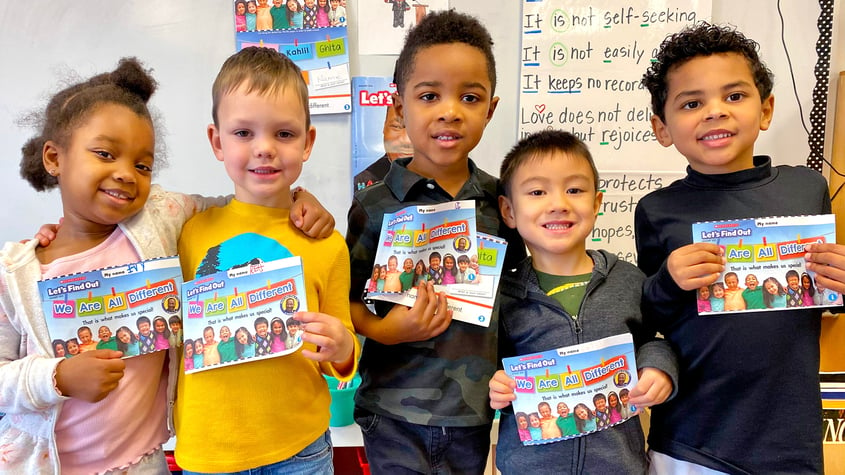 The benefits of participating in events such as the Black History Bowl extend beyond which team takes home the trophy at the end of the Championship Series. While their goal may be to win the top prize, students find they learn a great deal along the journey. They gain a respect for African Americans in history that they normally would not have known about, such as learning who invented the three-way traffic light or the spark plug. Participants develop study skills and memorization tactics, recalling a multitude of facts. And, best of all, students work together, meeting others across grade levels who share a love of competition and learning.
Initiatives like the Black History Bowl offer students opportunities for engaged learning, while deepening cultural awareness and expanding historical knowledge. These sorts of hands-on opportunities allow MPCS to continue its overall focus on commUNITY in ways that are personally meaningful for learners. The more engaging and personally relevant, the more students will want to learn and the more they will recall in the future.
The MPCS team says that learning and fun can go hand-in-hand: "Our team has enjoyed coming together to discuss and learn about important people in our nation's Black history. The Black History Bowl has brought together unique students across grade levels to learn and fellowship together for a common purpose. We can't imagine doing anything more fun!"
---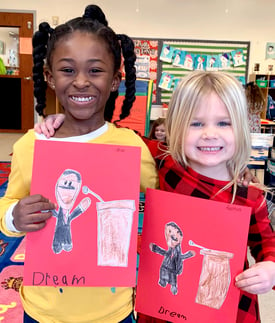 Oh, and, in case you were wondering, here are the answers to the questions from the start. How many did you answer correctly?
Which sports legend is responsible for once saying, "Hank Aaron is the only man I idolize more than myself"? According to the National Baseball Hall of Fame, the man responsible for this quote is none other than boxer Muhammad Ali.

What holiday did professor Dr. Maulana Karenga create? Professor Dr. Maulana Karenga created Kwanzaa.

Who became the first black woman millionaire and invented hair care products for black women? Madame C.J. Walker was the first black woman millionaire.
---
Hasani George, Ashley Lovato, and Beth Parsons are the middle school faculty advisors for the MPCS Black History Bowl Team. For more information about the Black History Bowl, visit the Kennesaw Teen Center website. The Kennesaw Teen Center is dedicated to providing a safe environment where youth are inspired to learn, experience, and achieve beyond limitations. The center focuses on the overall growth of the individual by promoting academic preparation and personal growth, as well as cultural and civic awareness, by providing opportunities for enrichment and exposure.
To learn more about diversity and inclusion at MPCS, click here.