To accomplish its mission of uniting with home and church to prepare servant-leaders to honor God, love others, and walk in Truth, Mount Paran Christian School focuses on four pillars in everything we do: Academics, Arts, Athletics, and Christian Life. Through participation in these key areas, MPCS students graduate with a strong foundation for beginning their adult lives. For this "Letter to My Alma Mater" blog series, we asked several alumni to share their experiences at MPCS and how their time at the school made an impact on the path they took upon graduation.

In the realm of school, there's no question that strong academics can prepare students for a bright future. But what does it take to develop a rigorous program that also fosters a true love of learning among students?
Several MPCS alumni share their insights into how the school prepared them for college, for their future careers, and for success as lifelong-learners.
PASSIONATE TEACHERS MAKE THE DIFFERENCE
"When you graduate, you will walk away from high school with more than just lessons learned about chemistry and calculus – you will be shaped by those who have educated you."
So says MPCS alumna Shannon McGeary '13. Shannon was able to enter her freshman year at Georgia Tech with a full year's worth of college credits thanks to AP exam exemptions earned while a student at Mount Paran Christian School. She continues,
"I was inspired by my teachers daily, and, though it was tough, their motivation helped me succeed on the Advanced Placement tests."


---

Brooke Underwood '18, echoes that sentiment after also opting out of several college courses:
"Going into college with AP credits is so beneficial. Because I can use all the credits from those classes I don't have to take, I can instead choose to do things like study abroad or pursue a minor. I definitely had to work hard; however, it never would have been possible without my teachers, who did everything they could to ensure my academic success. They demonstrated what it meant to be passionate about a subject, while pouring love into their students and serving Christ in everything they did in and out of the classroom. I would not be the person I am today without my teachers, and I know they will support and encourage me in whatever I do in the future."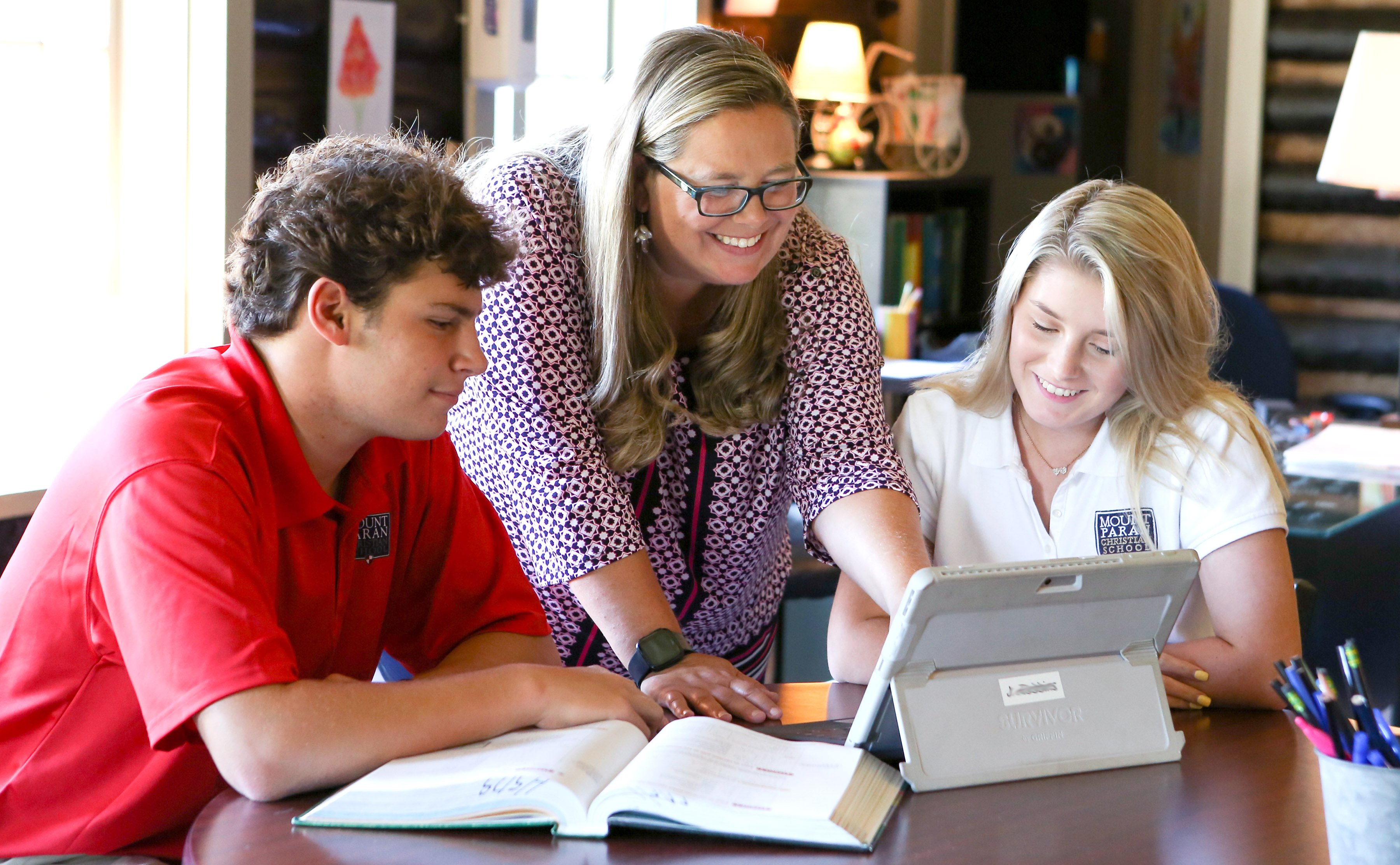 ---

"I had so many mentors from MPCS, where the teachers and faculty treat you like their own,"
says Hannah Ian '12. She encourages students to find a mentor on staff who will "love you unconditionally and genuinely care about who you are as a child of God."
---
Be unafraid to be unabashedly you is the advice Caroline Reilly '14 offers to students today. She says,
"The teachers, administrators, and staff at MPCS care about you, your success, your happiness, your future."
Caroline cites relationship-building as the key to paving the road to success. Because she grew close to her teachers while a student at MPCS, Caroline felt comfortable in college conversing with her professors.
"MPCS taught me how to engage with teachers in a way that fostered mutual respect and care. Unlike my college classmates, I was unafraid and unashamed to discuss research topics, extra help, and life with my professors. I unabashedly partook in discussions with my professors after class, even brazenly asking one professor if I could be a teaching assistant for him to discover if I wanted to be a professor. Even though no one else thought to ask, this professor was impressed and excited that I had done so, allowing me to teach alongside him the next semester."


FOCUS ON LEARNING BEYOND THE BOOKS
Madeline Daniels '12 shares:
"While most top-rated schools will prepare you academically for college and ensure you have the right amount of extracurricular activities on your record, MPCS goes further."
She adds, "The Christian community, friendships, and faith formation I found at MPCS truly made me who I am today. My teachers were quick to act as mentors and advisors, encouraging me as I grappled with the big questions, like 'What do I want to do with my life?' The Bible classes were not only intellectually stimulating, but gave me a deeper love of God and the Christian story. The integration of faith into every aspect of life at MPCS prepared me to seek the truth of God in all things."
---
Mount Paran Christian School also prepared Emily Harrell '15 with a strong foundation for her future career in full-time ministry.
"I had teachers who pushed me to dig deeper into knowing Christ," she says.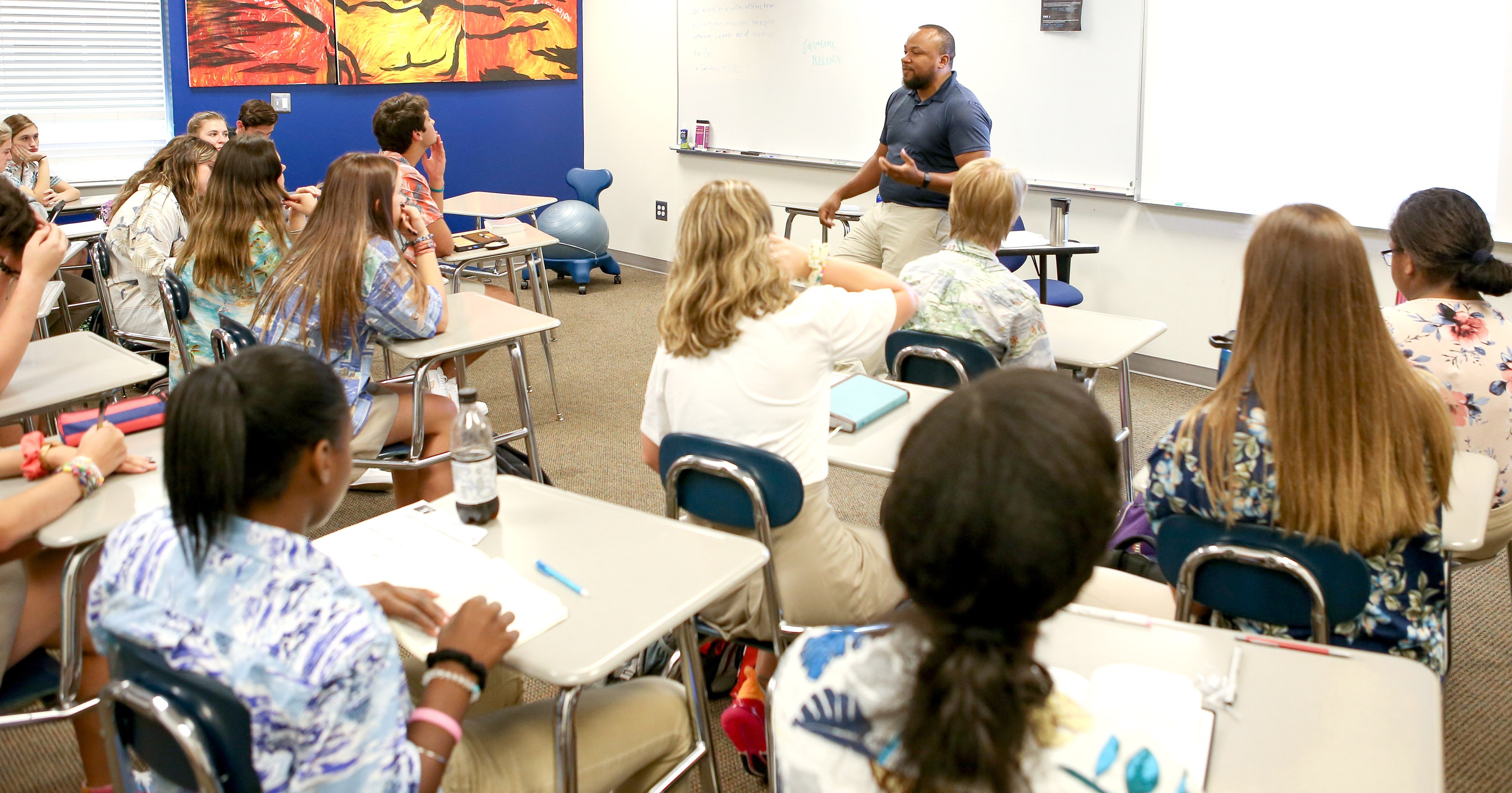 As a religious studies student at a secular university, Emily adds:
"there are frequent times that I must talk through Christian apologetics and the logic behind my beliefs with professors and students who are well-versed in how to try to combat Christianity. By giving me a foundation of learning apologetics and talking academically about my faith, MPCS was such a huge blessing for me."


---
Dr. Andrew Anderson '11 also found unique opportunities while in high school to pursue his interests. He shares that while enrolled at MPCS, he discovered a passion for science.
"I was afforded the unique opportunity of an externship with a local hospital's anesthesiology department, where I was first introduced to my future career. This exposure allowed me to be far ahead of my peers in pursuing medicine. And, by playing sports, serving as class chaplain, and participation in Key Club, I learned firsthand what it means to be a servant-leader," Andrew shares.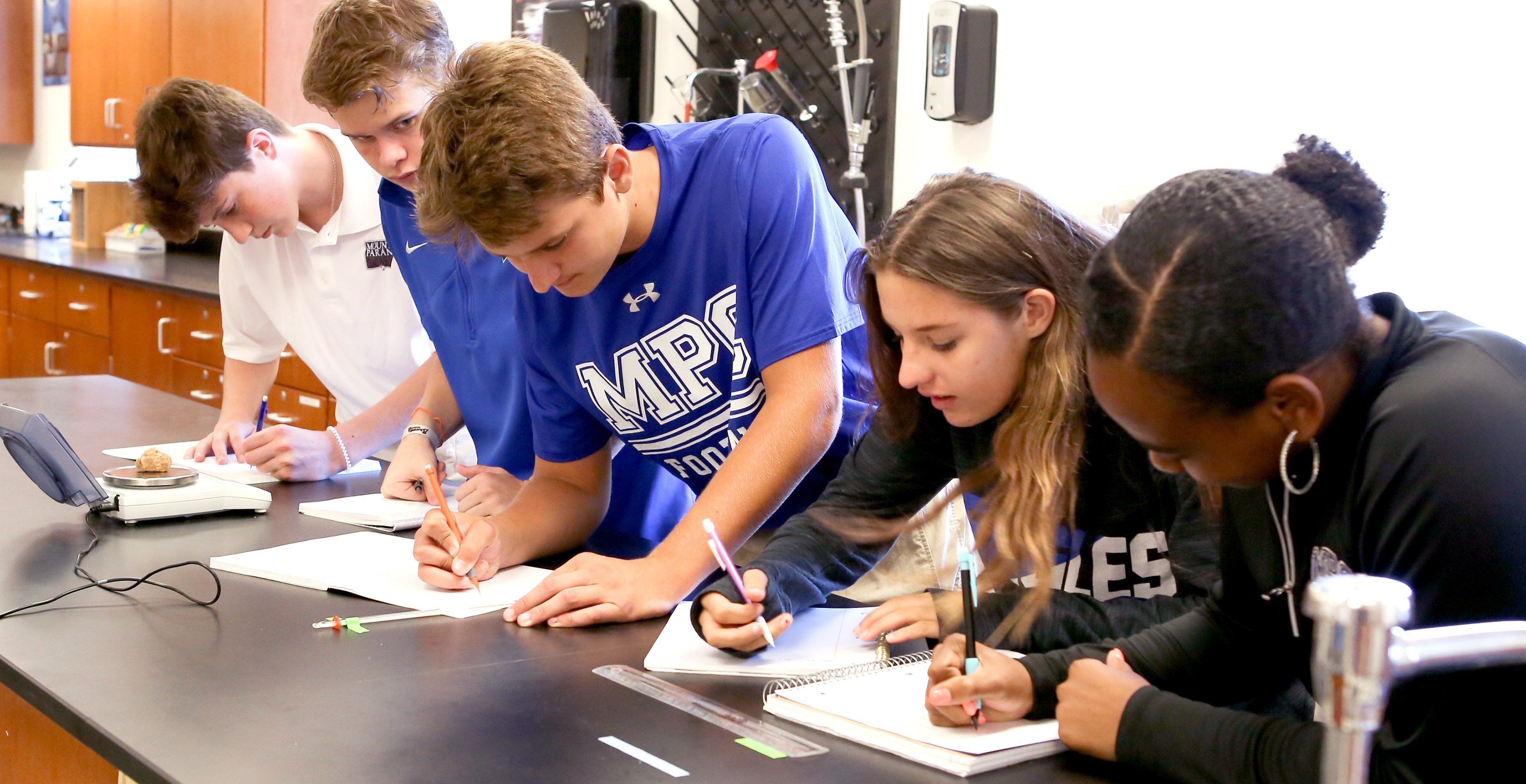 A PLACE LIKE NO OTHER
While each of these alumni have their own unique experiences, there is a common thread to their time at Mount Paran Christian School — success was achieved through hard work, good time management, a balancing of priorities, and, most of all, dedicated support of a close-knit school community. Brooke Underwood '18 beautifully summarizes:
"The experiences I had at Mount Paran Christian School are absolutely unparalleled, and I could not have wished for a better place to have been shaped into a daughter of Christ, a student, a performer, and a friend. When you walk onto the MPCS campus, you are stepping into a place where people love intentionally, learn ceaselessly, worship proudly, play passionately, and live fearlessly. You are becoming a part of a family."

---
John Braswell is the Alumni Relations Manager at Mount Paran Christian School. John graciously assisted with outreach to alumni in the areas of Academics, Arts, Athletics, and Christian Life for this "Letter to My Alma Mater" blog series. The letters were assembled by Amber Irizarry, MPCS Communications Content Specialist.
To learn more about the high school academic experience at Mount Paran Christian School, click here.