GUEST MPCS STUDENT AUTHOR
The MPC Way continues to make waves through the Mount Paran Christian sports community. To be able to demonstrate the core value of integrity, one must exhibit strong moral character and honesty when no one is watching. This characteristic should not go unnoticed, for MPC coaches believe it is vital for the athletics program and its athletes. Showcasing integrity often, especially in times of adversity, can prove difficult; however, this is not the case for the dominant MPC Lady Eagles volleyball team!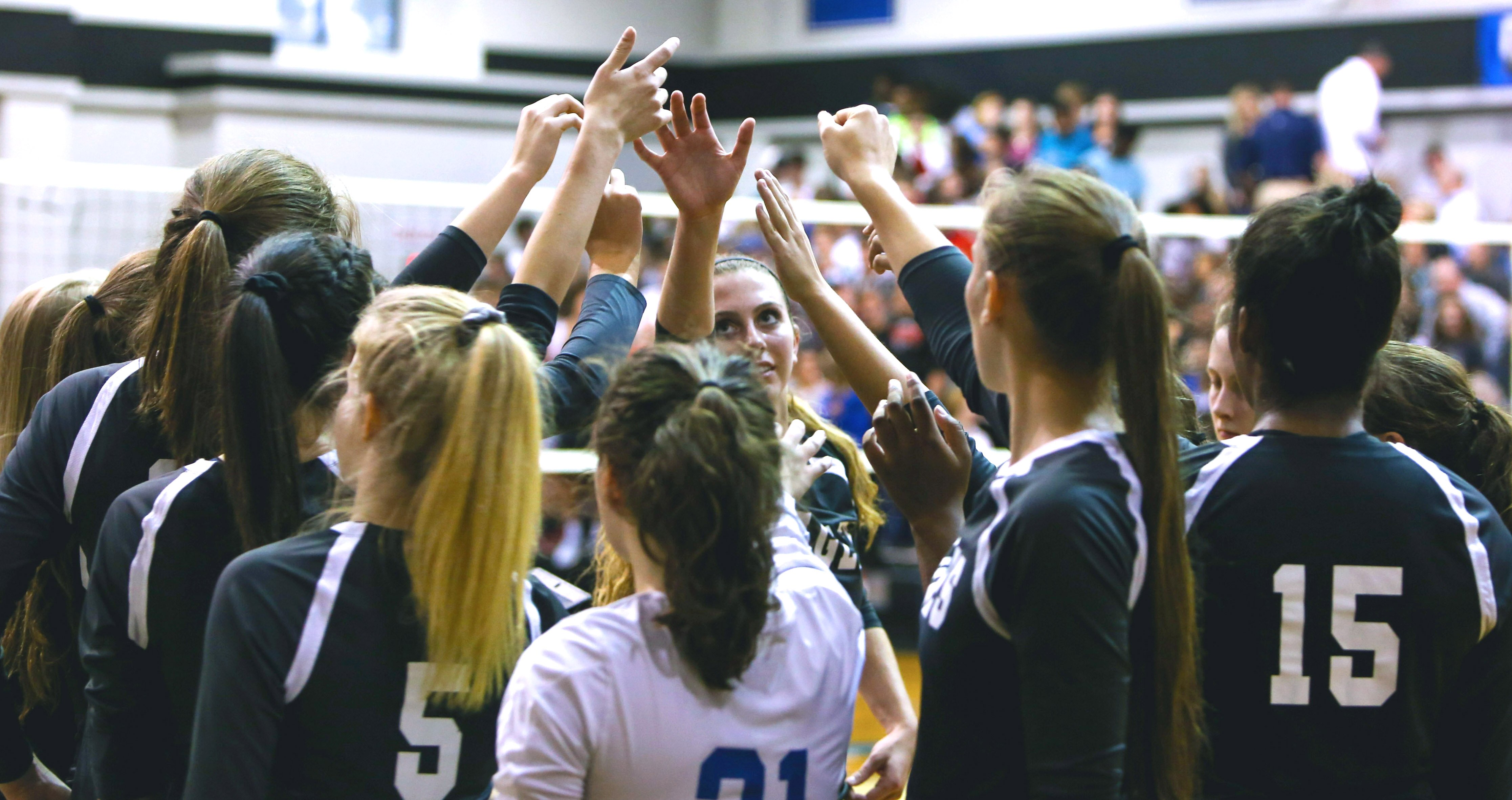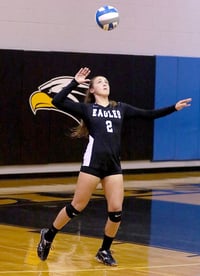 Earning Notoriety
The MPC volleyball team is well-noted locally, highlighted often in the Marietta Daily Journal. The Lady Eagles have been true to who they are, practicing late hours to prepare for their next match. Their sweat and tears from winning and (rarely) losing has driven them to become the number ONE ranked team in the state in GHSA A-Private. When asked how the players stay humble and not just sit back once the team has had such a successful season, senior Ciara Moore replied, "We are not cocky because of our success; if we were, it would not reflect good character." Ciara continues, "Last season we lost in the state championship, so we didn't have anything to brag about." This is what keeps the players motivated to work hard and improve their skills and teamwork which is vital to success in the sport.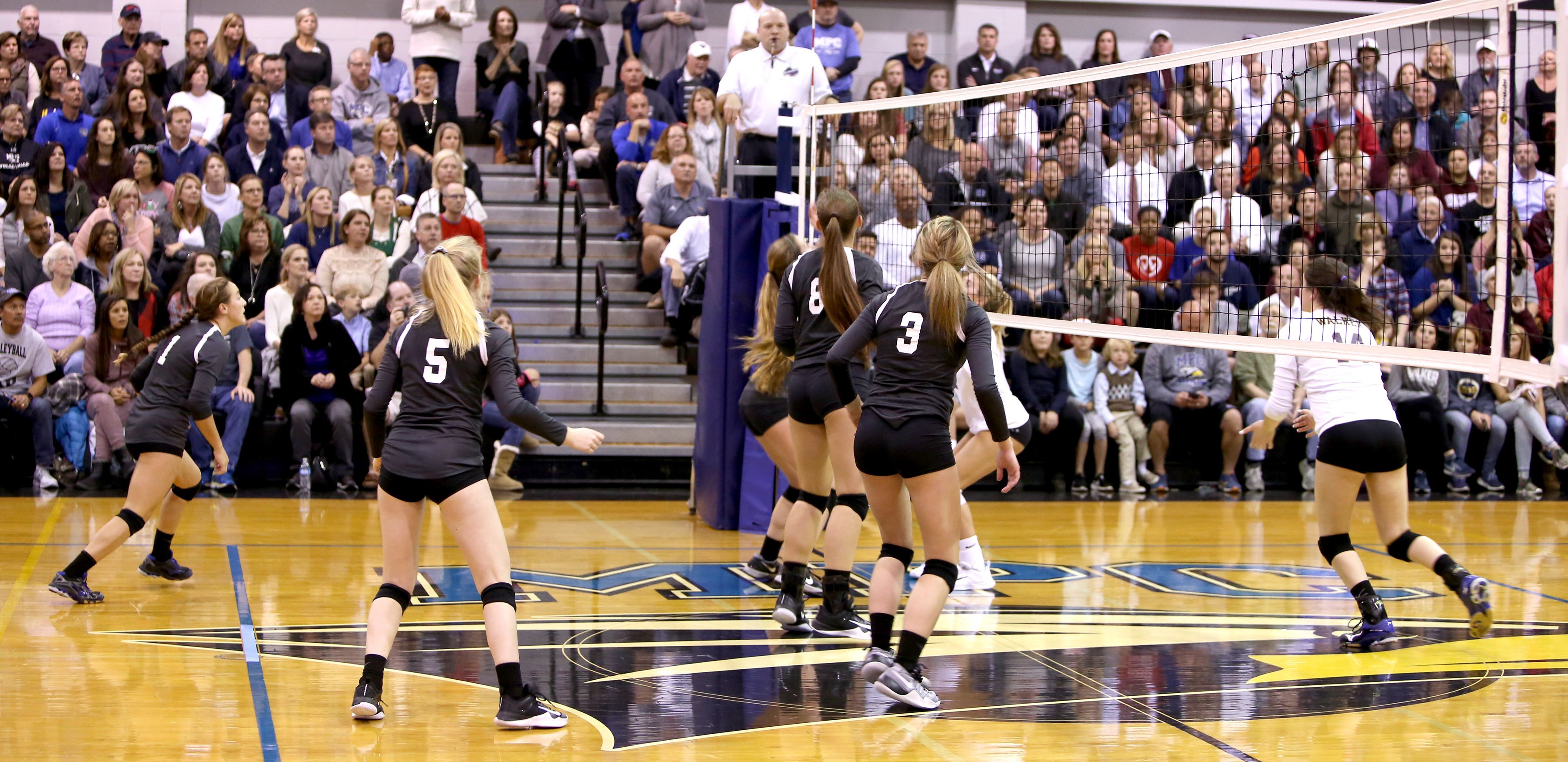 Integrity Despite Adversity
The Lady Eagles pride themselves on the image they display to the community, and as a team they are a perfect representation of strong moral character. At the end of each set, players will huddle up and give each other high fives, whether individuals perform well or make mistakes. This helps bring them together as a team, build one another up, and keep a positive mindset. This constant building-up of one another takes effort and intentionality and is something MPC volleyball does well.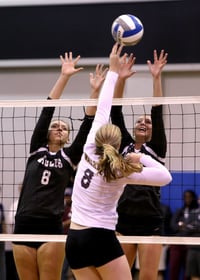 Titus 2:7 says, "In everything set them an example by doing what is good. In your teaching show integrity, seriousness and soundness of speech that cannot be condemned."
Doing What's Right
There's another way the varsity volleyball team exemplifies integrity. Head Coach Selina Chancy explains: "We have a team rule about integrity. In volleyball, it's very common for a player to touch the ball on a block without the referees noticing. However, all of our girls will tell the referee when they touch the ball, which in turn gives the other team a point. Even though they don't have to do this, they know it is the right and honest thing to do."
Many teams would not reveal this to the referee. The Lady Eagles want to win, but not at the cost of jeopardizing their integrity. Player Sarah Hayes Farley comments, "The team holds everyone accountable, and we trust one another to be true to the team's identity by being honest even with the referees and coaches." These qualities set the Lady Eagles apart from many other teams, and this mindset has allowed them to flourish. Honesty like this speaks volumes to their opponents and spectators as well. It is apparent when watching them play.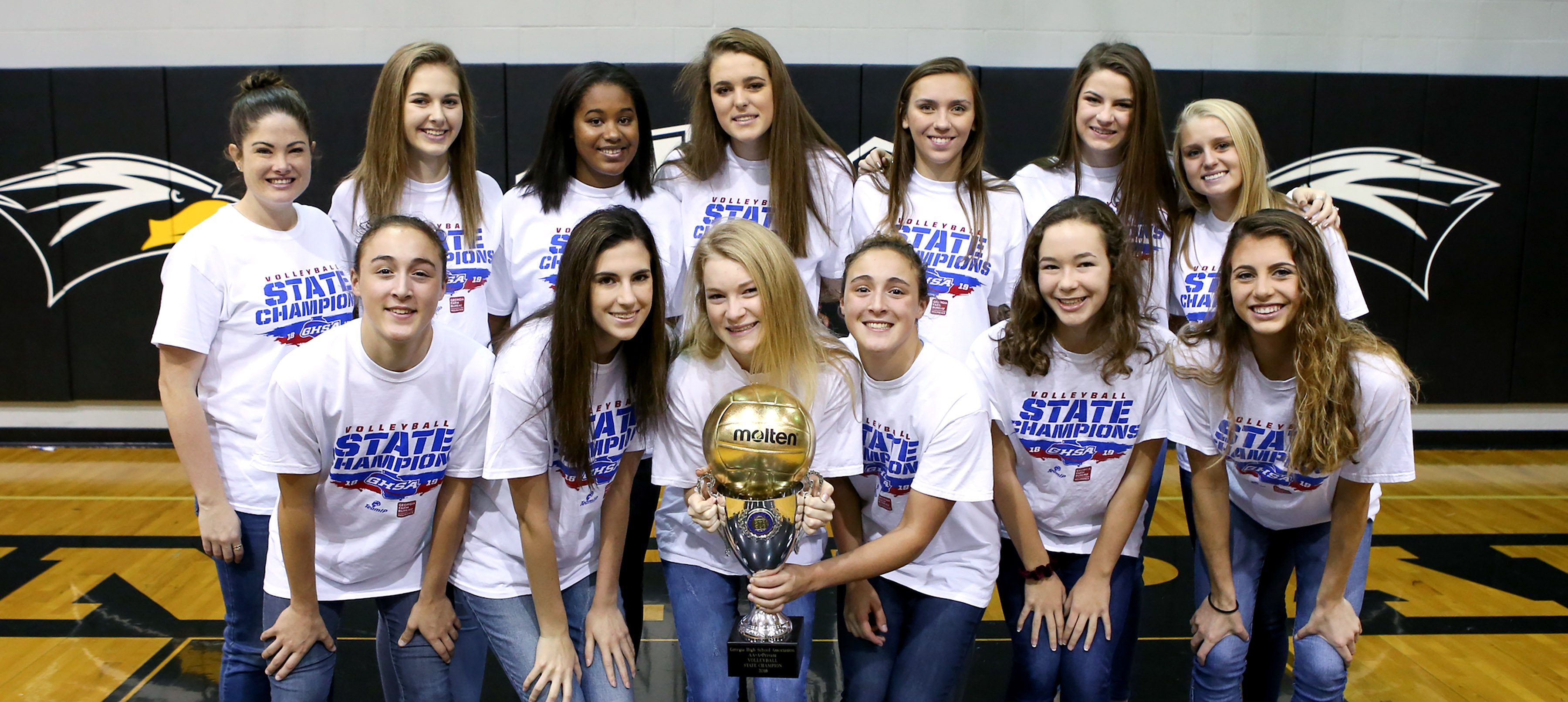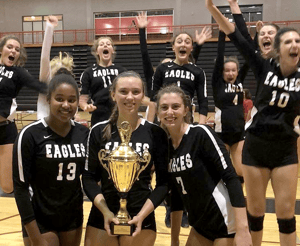 Coach Chancy sets the expectations high for the Lady Eagles because she knows the girls can achieve anything they set their minds to. As this year's season moved into the playoffs, the girls' hard work, honesty, and strong character fortified their integrity. It's no wonder that their perseverance and determination led MPC varsity volleyball to their fourth Area championship. The team's accolades also included an all Cobb county tournament championship title this year, beating out former higher division champions such as Pope, Woodward, and 7A Allatoona.
This year, the girls dominated play with a 41-3 record and brought home their first-ever GHSA A State Championship for Mount Paran Christian! In addition, several MPC volleyball players have signed to play at the collegiate level the past several years. The MPCS community is proud of the team's work ethic and athletic success; but even more proud of the integrity they exhibit. It's the MPC Way.
---
Jonny House '19 is a senior at MPCS. He is currently an intern for the Marketing and Communications department as part of the GoLead academic program for leadership development. Mr. House has ambition to study sports marketing and hopes to continue his own athletic career at the college level after graduation.

Mount Paran Christian athletics offers 64 teams in 15 different sports and boasts 9 recent State championships. Click here to learn more.