We live in a world that is changing exponentially with each passing day - change that can bring much turbulence and great uncertainty. It is in these times that our society must have leaders who put the needs of others above themselves and provide a sense of stability and hope to those who follow. But from where do these leaders come?


Knowledge Toward Wisdom
Knowledge is claimed by everyone everywhere. At the touch of a fingertip, the world's knowledge can be accsessed in unprecedented quantities. But, how does a good leader filter through the avalanche of knowledge and impart the necessary wisdom needed to a provide a vision of what's best for others?
"If your actions inspire others to dream more, learn more, do more and become more, you are a leader."
—John Adams, Second President of the United States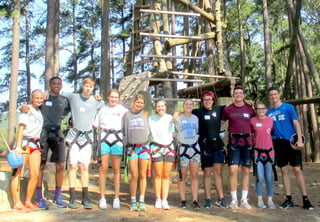 Mount Paran Christian schools offers the two-year goLEAD program to juniors and seniors. The coursework helps them develop the skills needed to use learned knowledge and practice the skills necessary to lead well among their peers now, tomorrow, and the distant future. Additionally, goLEAD is designed to help students to not only define their core values, but to understand them so that their leadership will be based on a solid foundation that will see them through turbulent and uncertain changes.
"I have actually learned things that I never really thought were relevant to leadership such as values and emotional intelligence."
— goLEAD student 2017
Leadership Defined and Developed
Defining leadership is a challenging task because so many people have different definitions of leadership. Because there are a litany of resources and companies that are devoted to particular ways of teaching leadership, developing leadership is even more arduous.
"Leadership means something different for everyone. There is not a simple formula for leadership. A leader is someone who is ready for changes and adapts to those changes."
— goLEAD student 2017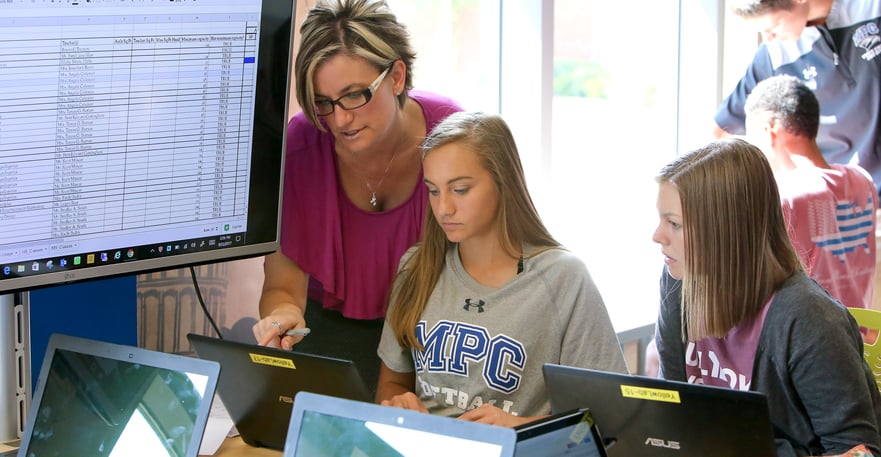 At Mount Paran Christian School, we strive to prepare students to become servant-leaders both for today and tomorrow. Our new goLEAD leadership development program develops and empowers today's servant-leaders by teaching essential principles of leadership, collaborating with community and school leaders, and providing authentic experiences in leadership. While some people are born with a more natural tendency towards leadership, modern research provides evidence that leadership can be taught and learned. Research shows that leadership requires an integration of knowledge with experience, and points to reflection as a key component of learning leadership. The program aims to help students learn, practice, and reflect on leadership. As a class during the school day, goLEAD offers students more opportunities to learn, practice, and reflect on leadership through personal and group debriefing. As a curricular course, goLEAD allows for students to see leadership as a continual learning process. Students face new challenges beyond their scope and then practice continual reflection on the problem-solving experience to grow in their understanding of leadership. For example, the goLEAD curriculum includes the research-based study of the ten leadership principles, skills, and behaviors. Projects include group collaboration on subjects such as researching how to implement corporate initiatives and architectural functionality and re-design for education.
"The goLEAD program is different than other programs in that it is almost daily training. It is more interactive and discussion-based where we discover leadership through guided, but not lectured, conversations with our teacher."
— goLEAD student 2017 in comparing goLEAD to another respected program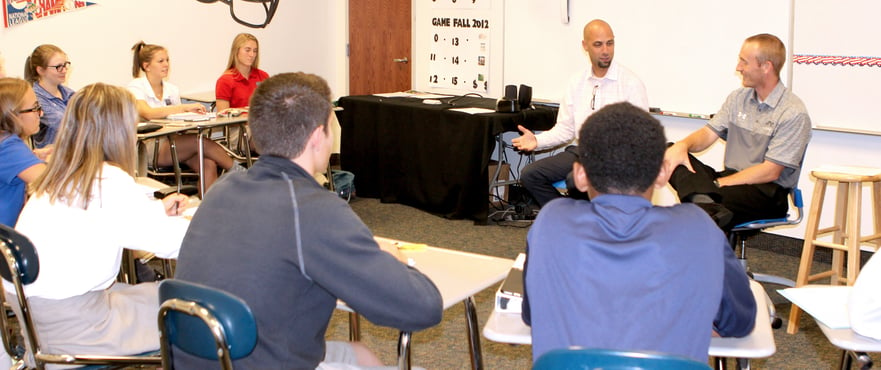 In the first year of goLEAD, students take several personality tests that reveal their strengths and weaknesses, attend an experiential leadership day, meet local leaders including CEOs and other prominent leaders in the community, practice teamwork on projects that provide first-hand experience with leading, and continually reflect as a group and as individuals on their experiences for the purpose of furthering their leadership skills and behaviors. The second year of the program will be designed for students to experience a mentor relationship, an internship or semester project, and continued reflection on their understanding of leadership. According to social cognitive theory, observational learning and personal experience help shape behaviors, thoughts, and actions. Through mentoring and internships, students are given the psychological nurturing alongside of critical feedback that will help them mature and further develop their personal and professional lives. For students who have a desire to lead others and want an opportunity to learn, practice, and reflect on leadership, goLEAD is a great opportunity to grow into the servant-leaders our world desperately needs. To quote our Head of School Dr. Tilley, "There is no growth in the comfort zone and no comfort in the growth zone."
"I have always been very confident, but goLEAD has made me even more confident in who I am."
— goLEAD student 2017
---
Jason Beard is a teacher at Mount Paran Christian School. He also serves as the varsity boys tennis and cross country coach. Mr. Beard is pursuing his Specialist Degree in Educational Leadership.
To learn more about how a Christian environment fosters servant-leadership with challenging curriculum for all ages, please click here.