When a school takes its mission to heart, pouring into students and families with intention through the years, the results are graduating seniors who continue to live out the school mission years after turning the tassel. To maintain relationships with students who have reached alumni status, many schools build out alumni relations programs that continually keep the mission of the school at the forefront of the minds of the alumni community. But, just how can schools build a robust program that extends beyond the norm? At Mount Paran Christian School, through service opportunities and various partnerships, alumni are invited to keep living as servant-leaders to honor God, love others, and walk in Truth.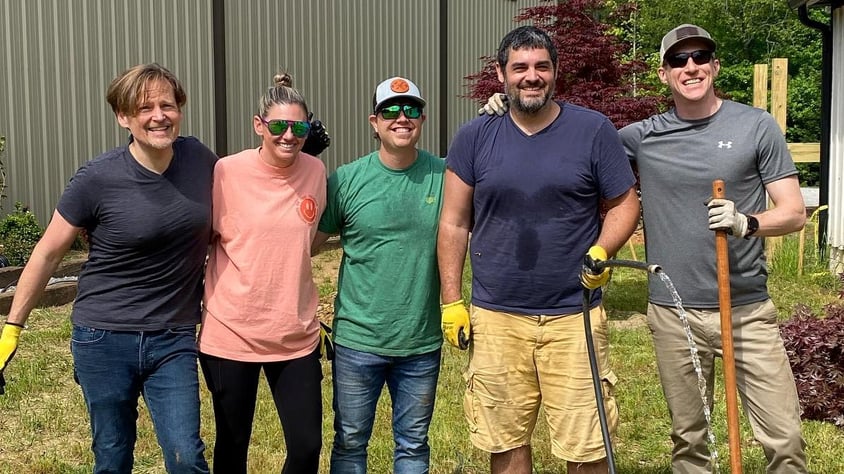 BUILDING BRIDGES
Mount Paran Christian School was formed in 1976, but it was only in recent years that an official alumni relations program with dedicated staff was formed. Having an official alumni relations program is a major investment and is critical to sustainability of the MPCS mission. As a Christian school, the primary job for MPCS is to prepare students both academically and spiritually. Simply put, the graduate is our product. Our success as a school is measured not by the career or social status graduates achieve, but by how they continue to live out the mission of the school. By being in relationship with our former students throughout the stages of their lives, we are able to determine the long-term successes and shortcomings of an MPCS education. Furthermore, we are able to continue to invest in their lives and serve them throughout their journey as they remain an integral part of our school community.

There are many events and opportunities for alumni to connect with each other and also to come back to campus. For example, alumni organizations partner with MPCS groups in helping serve the school. At MPCS, we continue to offer opportunities for alumni to live out the mission of the school, but within the context of also supporting their alma mater. Partnering with Family Serve Day at MPCS was just one example. Informally, on any college break, one can find many MPCS alumni on campus visiting their favorite teachers and administrators.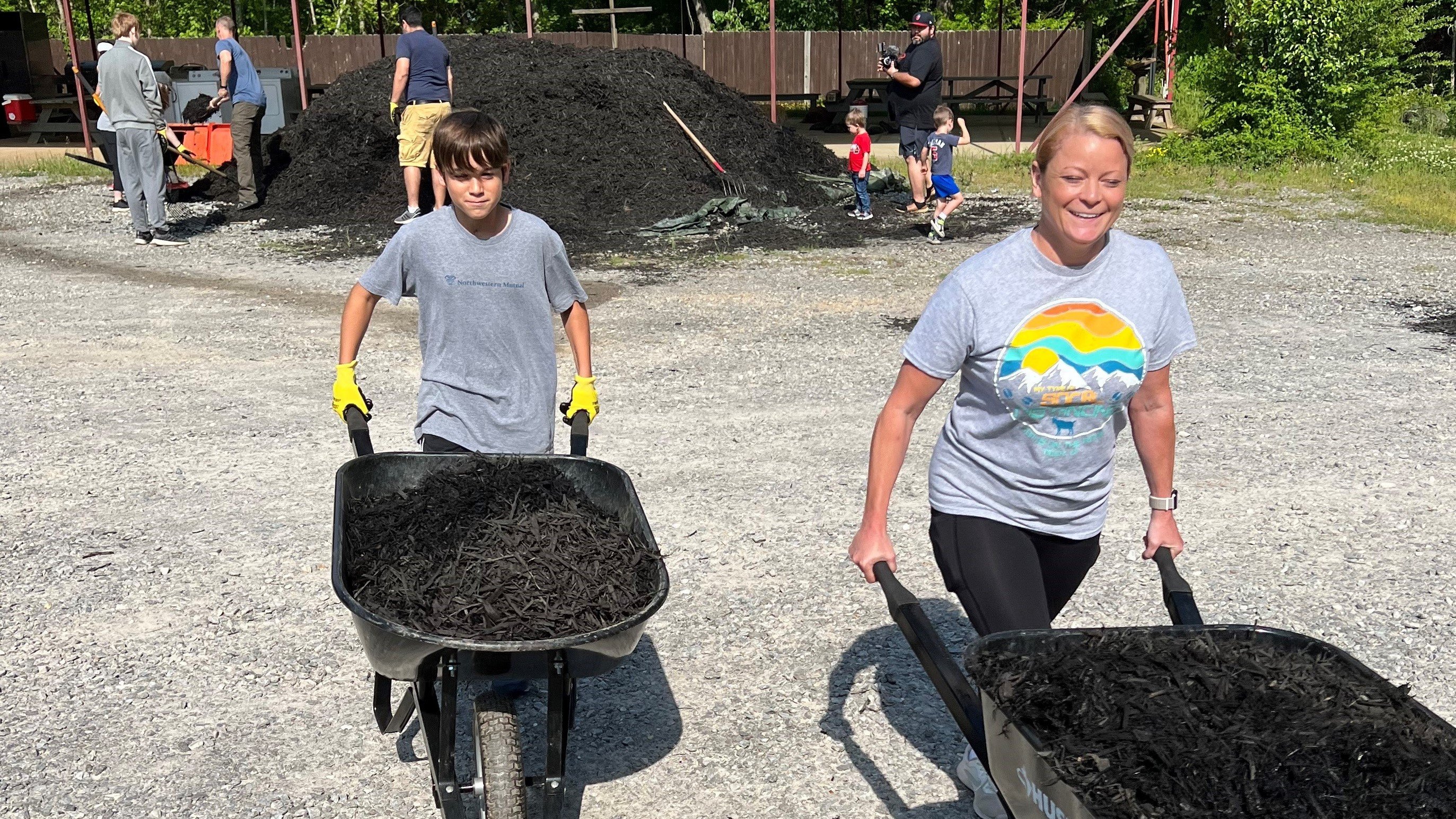 BEYOND THE BASICS
Each year, MPCS hosts an annual Family Serve Day, a schoolwide effort to share the love of Jesus within the surrounding community. In 2021, Family Serve Day expanded to include the first-ever Alumni Serve Day project at Goshen Valley, a provider of trauma-responsive, faith-based services for children, youth, and families, located on 160 acres in Cherokee county, Georgia.

According to MPCS Alumni Relations Manager John Braswell, "One of the alumni council's priorities is not only to have alumni engage with the school but to partner with the school. Because an existing relationship already existed between MPCS and Goshen Valley, it was the perfect place for us to partner with them and the annual Family Serve Day event." Several MPCS alumni work at Goshen Valley, and many current and former MPCS parents volunteer with the organization, so it seemed a natural fit for an Alumni Serve Day project.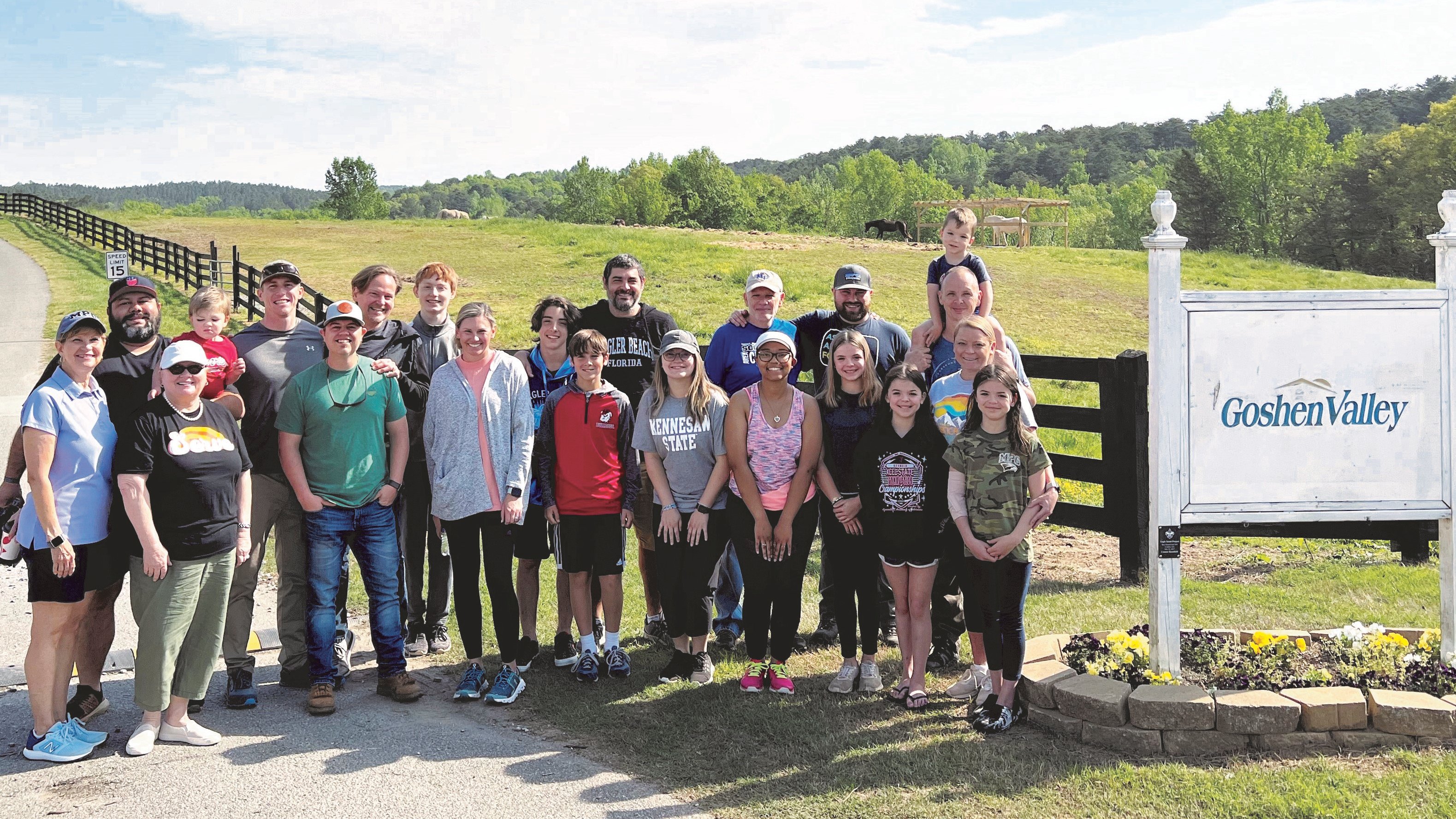 Goshen Valley provides the safety of a home, the love of a family, and hope for a future for children who have entered foster care. These children often bring with them trauma and anxiety. Through dedicated foster families and therapeutic services, the young men, women, and children in the foster care system at Goshen Valley can experience full healing.

Through their family and faith-based model, Goshen Valley has become well known for creating positive outcomes for children and youth in Georgia's foster care system. MPCS alumnus Kevin Scott '11 left a lucrative corporate job to lead foster parent recruitment for Goshen Valley. Mr. Scott finds that many foster parents in the state are Christians following the Lord's directive to care for the orphans, as is the case with Craig and Jennifer Schiltz, MPCS alumni parents. Over the years, the Schiltz family has fostered more than 300 children, which Goshen staff indicate is a state record.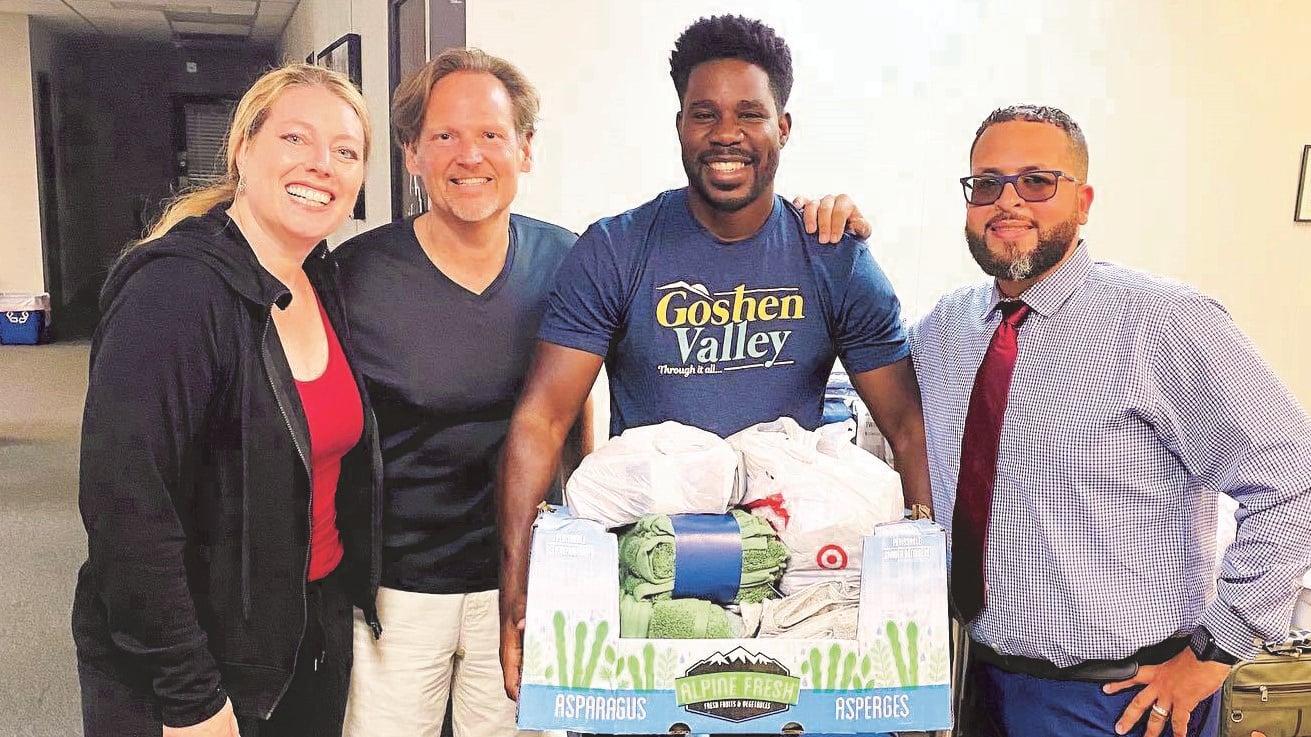 Alumnus Brad Banks '90 and his wife, Noelle, are not only Goshen Homes foster parents, but they also go above and beyond for all of Goshen's foster youth. The Banks family supports foster children, such as gathering resources to assemble welcome baskets for the children entering Goshen Valley.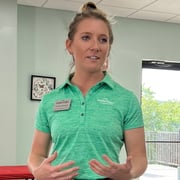 Goshen Valley also partners with leaders in the community to help shape the lives of the youth they serve. Caitlin (Murray) Brunson '11 works at Goshen Valley as the community engagement associate. She recruits and trains volunteers and plans volunteer projects on site. Recently, she worked with MPCS to organize the first-ever Alumni Family Serve Day project. Mrs. Brunson also works with corporate groups, such as Brasfield & Gorrie, who partnered with a team of executives and spouses to volunteer, including alumni parents Mr. Keith and Mrs. Paige Johnson and Mr. Tate and Mrs. Meredith McKee.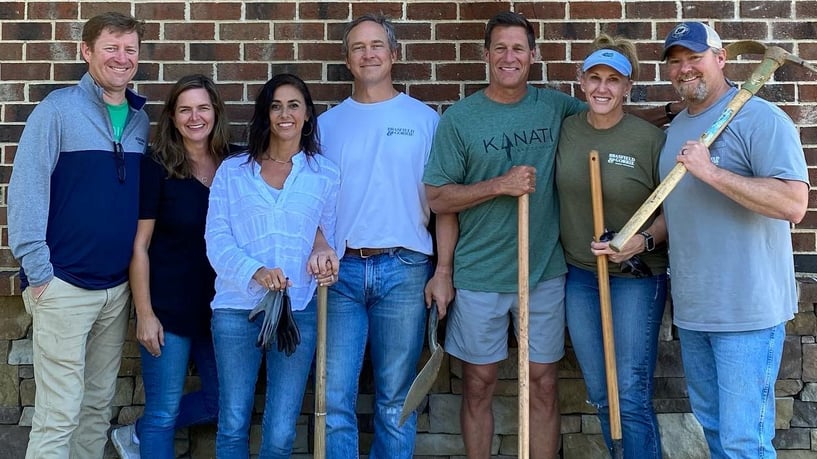 LIVING OUT THE MISSION
These MPCS alumni and alumni parents beautifully demonstrate what it looks like when Christians "Defend the weak and the fatherless; uphold the cause of the poor and the oppressed" (Psalm 82:3). They are a shining example of how to live out service with excellence and love others through it. They also beautifully represent how alumni and families can remain engaged with a school beyond graduation while continuing to be the hands and feet of Jesus in their communities.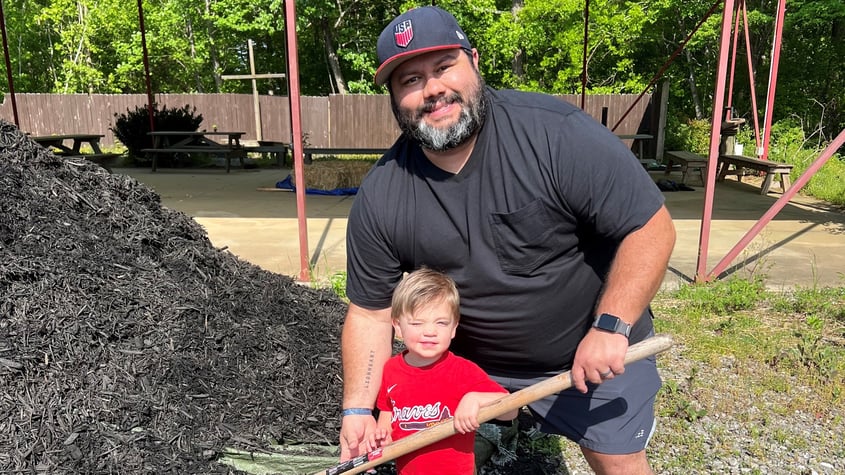 ---
Jennifer New is the chief development officer for Mount Paran Christian School, where she oversees all philanthropic and stewardship initiatives for the advancement of the school's mission.
For more information about the alumni relations program at MPCS or to hear personal testimonies from former Eagles, click here.
To view the 2022 Alumni Serve Day video, click here.