While the beginning of a new year causes me to look forward with excited anticipation of what God has planned for MPCS, it also allows me to reflect on the people who have brought us to this moment in time. A school is best defined by the people who commit long-term to the mission of a place; those who share in both the growing pains and struggles that naturally come with the educational adventure, as well as the joys and rewards of seeing a mission advanced and student lives transformed.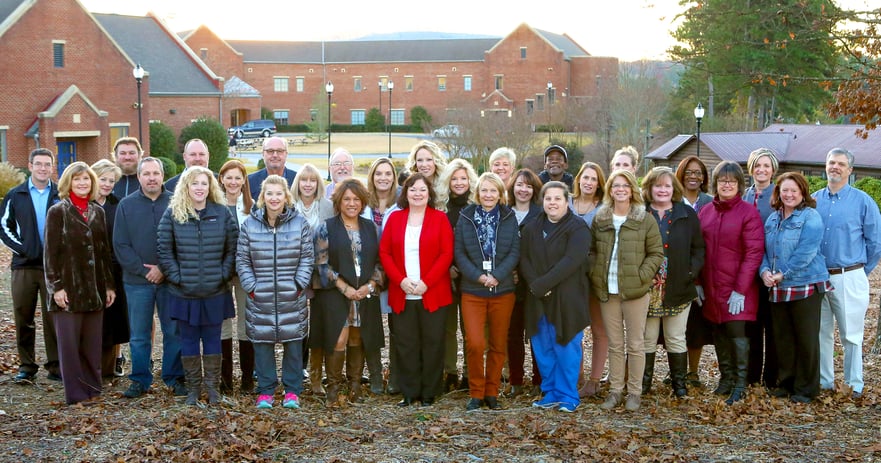 Where It Began
Fifteen years ago, Mount Paran Christian School moved from its location in East Marietta to its current Stanley Road address. This move signaled a major transition from a church-affiliated program to a non-denominational school. While the mission of Christ-centeredness and academic excellence remained intact, with the beautiful 68-acres on this new campus, our programs and enrollment soared. It took the dedication and hard work of the staff who arrived that first year to Stanley Road to realize an enhanced mission and effectively utilize expanded facilities.
This fall, MPCS recognized 35 faculty and staff members who have been with the school since that relocation. We have given them a unique identity: The Stanley Club. It is my privilege to honor these men and women, and echo the words of Apostle Paul in his letter to the church in Thessalonica, "We continually remember before our God and Father your work produced by faith, your labor prompted by love, and your endurance inspired by hope in our Lord Jesus." (I Thessalonians 1:3).
Legacy Lives On
As Head of School, I am grateful beyond words for the commitment of these MPCS team members. When I review the names of those who have given fifteen or more years of dedicated service to MPCS, I notice those who have given sacrificially to teach and love on students, enhance academic programs, initiate athletic offerings, maintain our facilities, guide advancement initiatives, develop our arts program, serve as support personnel... the list is endless. My gratitude is immense.

Allow me to introduce you to these outstanding members of the Stanley Club who have served in the classroom since 2003.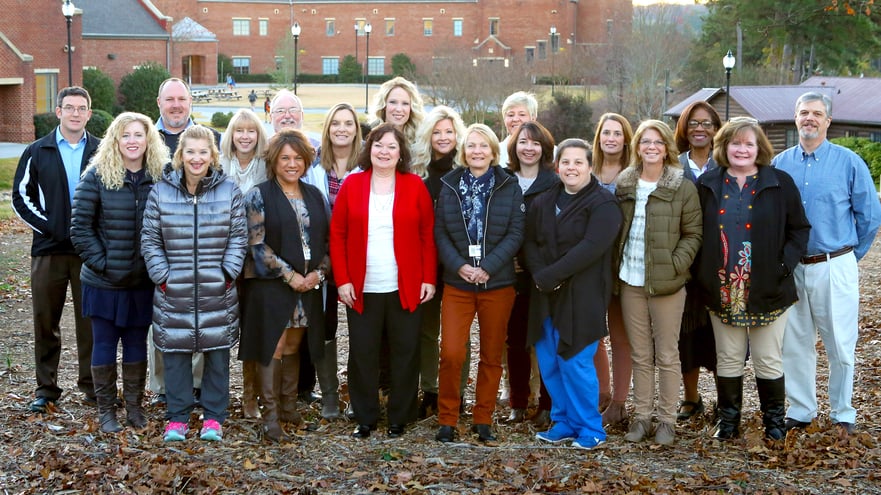 From left: Billy Flood, Susan Laton, David Fitzpatrick, Bonnie Roginsky, Beth Cole, Maria Williams, Ben Gribble, Susan Brown, Teresa Burton, Amanda Varner, Traci Akin, Malin Brown, Robyn Settlemyer, Kristy Dodson, Jenn Fitzpatrick, Cindy Tucker, Karen Leonard, Janice Debnam, Kim Wilder, and Brad Smith.
Also, a great thanks to those members of the Stanley Club whose dedication to the "behind-the-scenes" work of the school defines our very nature.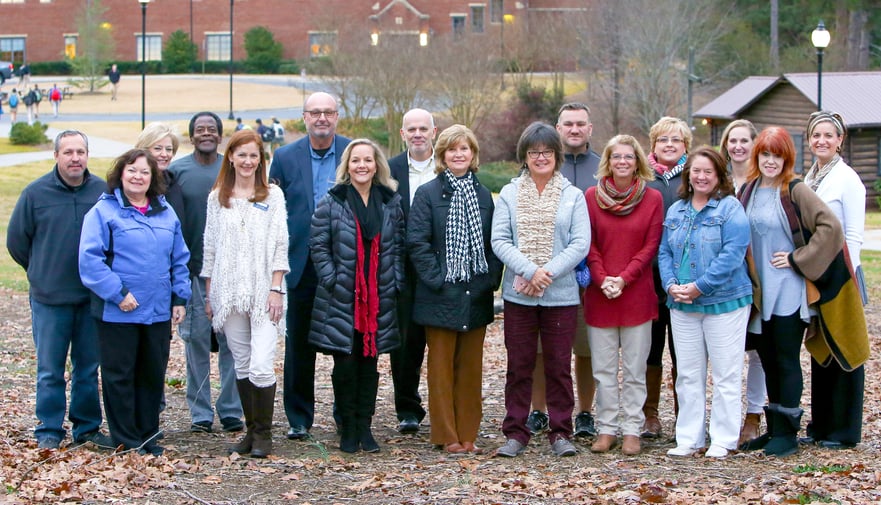 From left: Steve Ross, Teresa Burton, Pam Copeland, Ronald Bethel, Katy Rogers, Steve Bohlmann, Shaunda Brooks, John Braswell, Cindy Gibbs, Sherri Gordon, Craig Wilson, Karen Leonard, Kathy Bridges, Sonya Weber, Tiffany Hicks, Kathleen McCook, and Julie Ray.
Every student, parent, and staff member who has been a part of the MPCS family since 2003 can identify with great fondness the impact these team members have made on this school and, more importantly, their lives. Thank you, Stanley Club!
Dr. David Tilley serves as the Headmaster at Mount Paran Christian School.
---
Click here to learn more about how these faculty members mold their students in faith while nurturing and challenging them academically.