Innovation. We hear and see it often. It's the latest buzz word in the field of education. What does this mean for Mount Paran Christian School? And more specifically, is STEAM truly beneficial for our younger learners?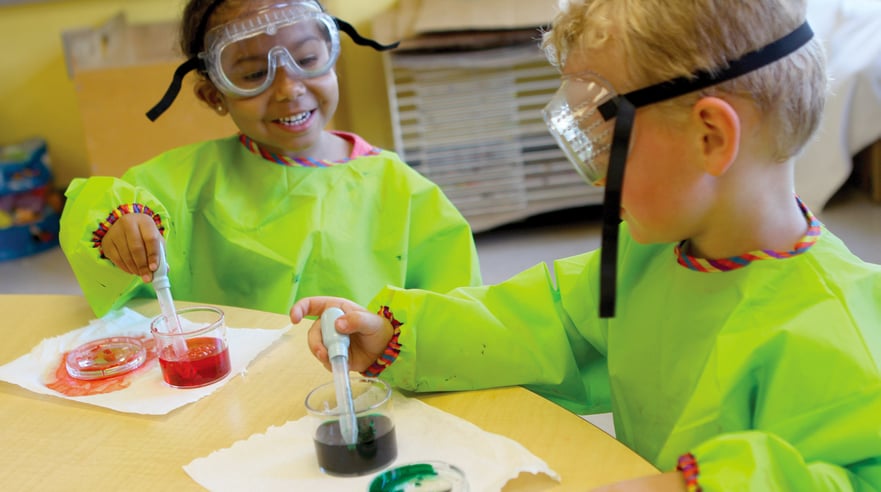 Recent studies show that the United States lags behind other countries in science and technology. The current push in education is to produce future employees who will lead our country in expanding the science, technology, engineering and mathematical fields. Within the past decade, there has been a new focus in education for STEAM (the acronym for Science, Technology, Engineering, Arts, and Math) with the most recent addition to this focus in Arts. In a journal article from Young Children,1 Heeda Sharapan states, "STEAM can help early-childhood educators build the foundation of science-related knowledge, using the arts to encourage children to express their ideas in a wide variety of creative ways." With this philosophy in mind, a new way to address technology in pre-K is evolving.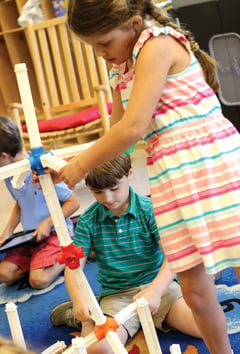 Early-Childhood STEAM Education
Across school divisions, teachers and support staff at MPCS are expanding the STEAM program. Seeing the value in starting this program in the early years, the preschool faculty is embracing a new look in our exploratory program. Instead of each exploratory class being taught independently, the preschool is moving to a center-based approach that will incorporate technology and art. In addition, we are creating a new focus on science, math, and engineering outside of the regular classroom. By establishing a weekly STEAM class based upon the preschool thematic units, this exploratory will allow students to work in centers, engaging in hands-on learning and collaboration with their peers. Curiosity and imagination thrive in preschoolers, so STEAM will allow creativity in a safe environment.
You might ask, "What will this look like for my preschooler?" Nine units are planned where students will have weekly centers based on each of the curricular areas of STEAM. This new approach to these important areas of study will allow children to actively engage in weekly activities. It is intended to promote a love for learning and developing new ideas.
Some activities will be open-ended and will not have paper and pencil products but rather creations that will be each student's own work. Activities will include: exploration walks, media creations, observation stations, age appropriate tools for investigation, water and sensory stations, creations stations, working on smart tables and iPads, building structures out of recycled products, investigating sinking and floating structures, and even working on broken toys. Being a problem solver is a critical part of being an innovator. Allowing students to have more unfinished activities where the emphasis is on the process and not the product will spark creativity.
Why STEAM Makes Sense
STEAM belongs in the early childhood classroom. JD Chesloff's article published in Education Week,1 writes that STEAM is imperative in the early-childhood experience. Chesloff states, "It is my feeling that you can't start early enough: Young children are natural-born scientists and engineers… high-quality, early-learning environments provide children with a structure in which to build upon their natural inclination to explore, to build, and to question." At Mount Paran Christian School, we couldn't agree more with this position and we are excited to partner with parents to bring out their child's very best.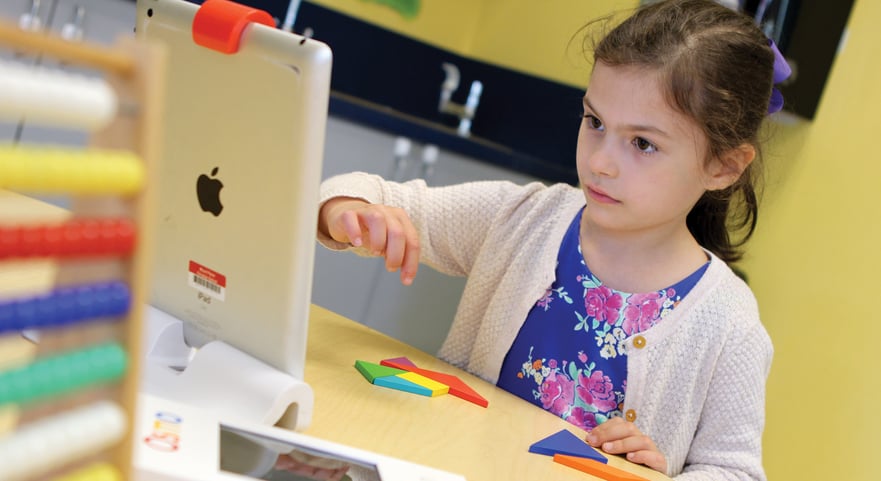 Both students and teachers summed up this hands-on STEAM project: "This was an awesome experience." MPCS will be diving into many more project-based learning units in all grade levels as part of our emphasis on innovation in the classroom.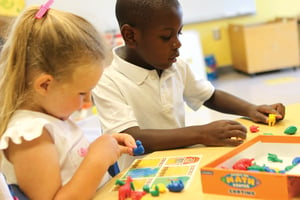 1 From STEM to STEAM: How Early Childhood Educators Can Apply Fred Rogers' Approach by Hedda Sharapan. Young Children: v67 n1 p. 36-40. Jan 2012. https://eric.ed.gov/?id=EJ975479
2 STEM must start in Early Childhood by JD Chesloff. Education Week: Vol. 32, Issue 23, p. 27,32. March 2013. http://www.edweek.org/ew/articles/2013/03/06/23chesloff.h32.html
Shea Buehler serves as the Director of Preschool at Mount Paran Christian School.
---
Loving and academically advanced, click here to learn how the MPCS preschool provides an all-encompassing early-childhood education for preschoolers ages 3-5.