There's no question that a Mount Paran Christian School graduate is remarkable. But, what exactly is it about an MPCS student that sets them apart? How can their remarkability be defined – the "secret sauce," if you will – that characterizes MPCS alumni?
The MPCS family is comprised of students who feature six key characteristics: MPCS students crave deeper faith; embrace intellectual curiosity; prepare completely; refuse to be bystanders; live courageously; and reach forward, pressing on toward their goals. What does this look like, in reality? The 2020 Senior Spotlights - the five students who earned the top grade point averages in the class - beautifully represent this "Portrait of a Graduate."

CRAVES DEEPER FAITH
I am dependent on God. I seek out other believers who share my passion to know God more fully and to follow Jesus Christ in my life. I am inspired by God's design for the world, for my life, and for the way he has uniquely designed me to be in a relationship with Him. I feel joy with every new revelation, every epiphany, every step into deeper understanding of Truth.
Kristy Moss recognizes that a huge part of the Christian faith is living a life of service, and she walks the walk. Kristy gives of herself, whether it's organizing the largest American Red Cross blood drive on campus, volunteering at Horizon League Baseball Games, or bringing meals to residents of Cobb Street Ministries. Indeed, Kristy's regular service at Cobb Street Ministries has earned her the moniker "Gingerhouse Girl," because she organizes the yearly Beta Club service project to build gingerbread houses with the residents. Given that service seems almost second nature for Kristy, it's no surprise that this Class of 2020 co-Salutatorian plans to pursue a career in medicine. "I have been considering medicine for a while," she says, "but shadowing doctors at Kennestone hospital this summer solidified it for me. I truly feel that Mount Paran is a place where you can grow into who you are as a student and a Christian with full support and can use your natural developments and talents to further support the MPCS community as a whole."
EMBRACES INTELLECTUAL CURIOSITY
I am drawn to new learning experiences and trying new things. I am unafraid. I am willing to make mistakes to learn. I believe that learning comes from humility and a sincere desire to know more and grow more. I find meaning and honor in any task, no matter how small or how difficult because I understand that it has purpose in God's plan for my life.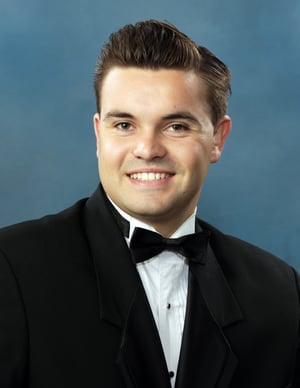 Anton Oswald wants to be the President of the United States. "No joke, I would love that," says the co-Salutatorian. "I wanted to become a diplomat. There is still a part of me that would love to go into politics." Insatiable curiosity and a willingness to be bold is part of what has led Anton to pursue a career in international consulting for one of the big 5 firms, as it aligns with his desire for travel and interpersonal work. Anton is anything but cookie-cutter, with varied interests, from after-school dance classes to leading a small group at church to playing in a beach volleyball league. "MPCS has taught me how blessed we are," Anton says, "and how I can use my time here to impact others and make the world a better place."
prepares completely
I investigate and look into things to really understand them before I make big decisions. I think about the implications of my actions. I think on my feet and can articulate what I believe with confidence. I want to be prepared physically, academically, emotionally, and spiritually for whatever comes my way.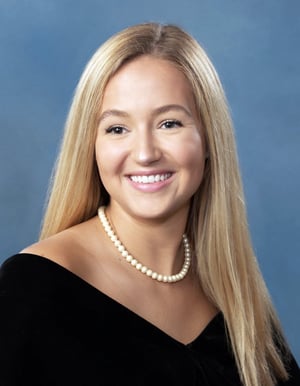 Many young adults know early on what career they wish to pursue and then go all-in to prepare for that future. Alison Vaughan is no exception. After double majoring in Human and Organizational Development and Spanish, with a Business Minor, Alison will head off to law school. She plans to pursue either corporate or international law. To achieve these goals, Alison has been studious during her time at MPCS, earning the top spot as class Valedictorian. She has also specifically prepared for a career in law through Mock Trial competition, winning numerous awards: Outstanding Witness State Round II and Outstanding Performance State Rounds I and II her freshman year; Outstanding Attorney District Rounds I and II and Outstanding Attorney Region Round I her sophomore year; and Outstanding Attorney Region Round II and Final Round her junior year.
"We are most thankful for all the opportunities MPCS affords its students," says Alison's mother, Jill Vaughan. "From international trips to sports and clubs, and from challenging academic classes to service events, Alison has been able to follow her passions and discover some new ones."
REFUSES TO BE A BYSTANDER
I genuinely want to be involved, whether to collaborate with a team, use gifts and talents to serve others, or connect with people just for the sheer fun of it. I am present in the moment. I am a good listener, and I am willing to get my hands dirty. I don't have to be center stage to make a difference. I encourage others. I know what is important, and I am willing to invest my time, talent, and treasure in what is right, even if it costs me personally. I stay connected with my home and community.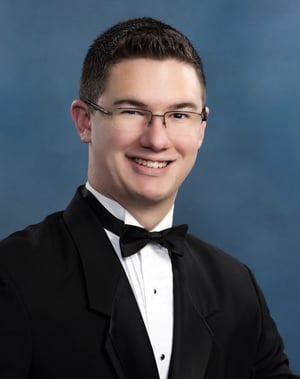 Ever the planner, Luke Spinetto is not one to be a bystander in his own life. "I have planned my high school career to set up a future in computer engineering or computer science," he says. He achieved this through the pursuit of opportunities to learn through competitive robotics and advanced coursework. Collaboration as part of a team is the foundation for robotics competition. Luke has been a key contributor to the success of MPC Eagle Robotics, serving as a team captain for the State-Title winning team.
An Eagle Scout who built two canoe racks for use by the MPCS outdoor education class, Luke has spent countless hours in service to others as a troop scribe, instructor, patrol leader, and senior patrol leader. He also led trips to two of Scouting's High Adventure bases (Sea Base and Northern Tier) and is an Order of the Arrow Member. "Get to know the people surrounding you," Luke says. "While you may be able to get by a couple weeks as the quiet, introverted kid, students and teachers care for you and will make you a part of the MPCS family."
LIVES COURAGEOUSLY
I know I am never alone, and knowing that gives me the strength to face things even when I am afraid. What is right is more important to me than what is popular. I am willing to take the road less traveled if I believe that to be the right path. I value God's unique design in me and in others. I respect and appreciate diverse people and cultures and recognize the opportunities inherent in a diverse community. I am willing to stand in the gap for others who are mistreated.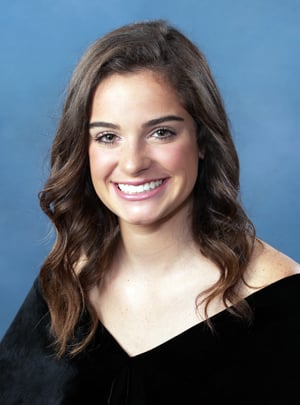 "MPCS has made me spiritually aware and invested, which has grown me into a person who cares about how I affect others," says Dakota Council. This is evident through Dakota's numerous service activities (Beta Club Vice President, National Spanish Honor Society Vice President, Mu Alpha Theta Co-Vice President, and as a volunteer at Ridenour Center, Horizon League, and Jerry & David Sac Lunches Inc.) and many friendships she has formed during her 14 years at the school: "I love how comfortable I can be with everyone around me and will miss being able to be so close with all of my peers and teachers who make me laugh," she shares. Though not for the faint of heart, Dakota is considering a career path as an entrepreneur. She would like to build and grow her own company, which takes a great deal of strength and courage.
REACHES FORWARD, PRESSING ON TOWARD THE GOAL
I am intentional, thinking about what would make the world around me better, motivated by God's will rather than my own. I am diligent in what I do. Doing things well and seeing them through to completion is important to me.
All five of these senior spotlights certainly demonstrate each of these characteristics of MPCS graduates, but they especially know how to set a goal and intentionally make strides to achieve said goal. They are each moving on to begin their university studies this fall in pursuit of their dreams and God-given talents.
---
This has certainly been an academic year like no other. We commend the entire Class of 2020 graduates for their fortitude and perseverance, especially during the coronavirus pandemic. The MPCS family prays for brighter days ahead for the Class of 2020 as they begin the new adventures God has planned for them. Congratulations to our seniors.
---
Amber Irizarry is the Communications Content Specialist at Mount Paran Christian School, with a Master's Degree in Communications.
To learn more about the Mount Paran Christian School high school and our well-rounded educational philosophy, click here.