Barbeque. Hurricane. Canoe. Though you may not realize it, these commonly used English words—among many others—originated from the language of the Taino people, indigenous to Puerto Rico and several other Caribbean islands. Beyond language, the Spanish culture has deeply influenced our society today. Chips and salsa have become so popular they are now one of the highest-selling snacks in the U.S., according to Interexchange.org. The rise of soccer as a popular sport in America can be partially attributed to its popularity within the Spanish culture. Famous Latin names are easily recognized, such as musician Jennifer Lopez, film star Antonio Banderas, actress Sofia Vergara, U.S. Supreme Court Justice Sonia Sotomayor, and sports star Cristiano Ronaldo. And, so, for these—and many more—important contributions to America's story, each year the U.S. government recognizes Hispanic Heritage Month.


A HISTORY OF SERVING THE NATION
Hispanic heritage has been celebrated by the U.S. government for over 50 years, beginning in 1968 with National Hispanic Heritage Week under President Lyndon B. Johnson, and is now celebrated for a full month, from September 15-October 15. According to the Census Bureau, the timing of the celebration is important, as it coincides with the independence days of several Latin American countries: Belize, Chile, Costa Rica, El Salvador, Guatemala, Honduras, Mexico, and Nicaragua.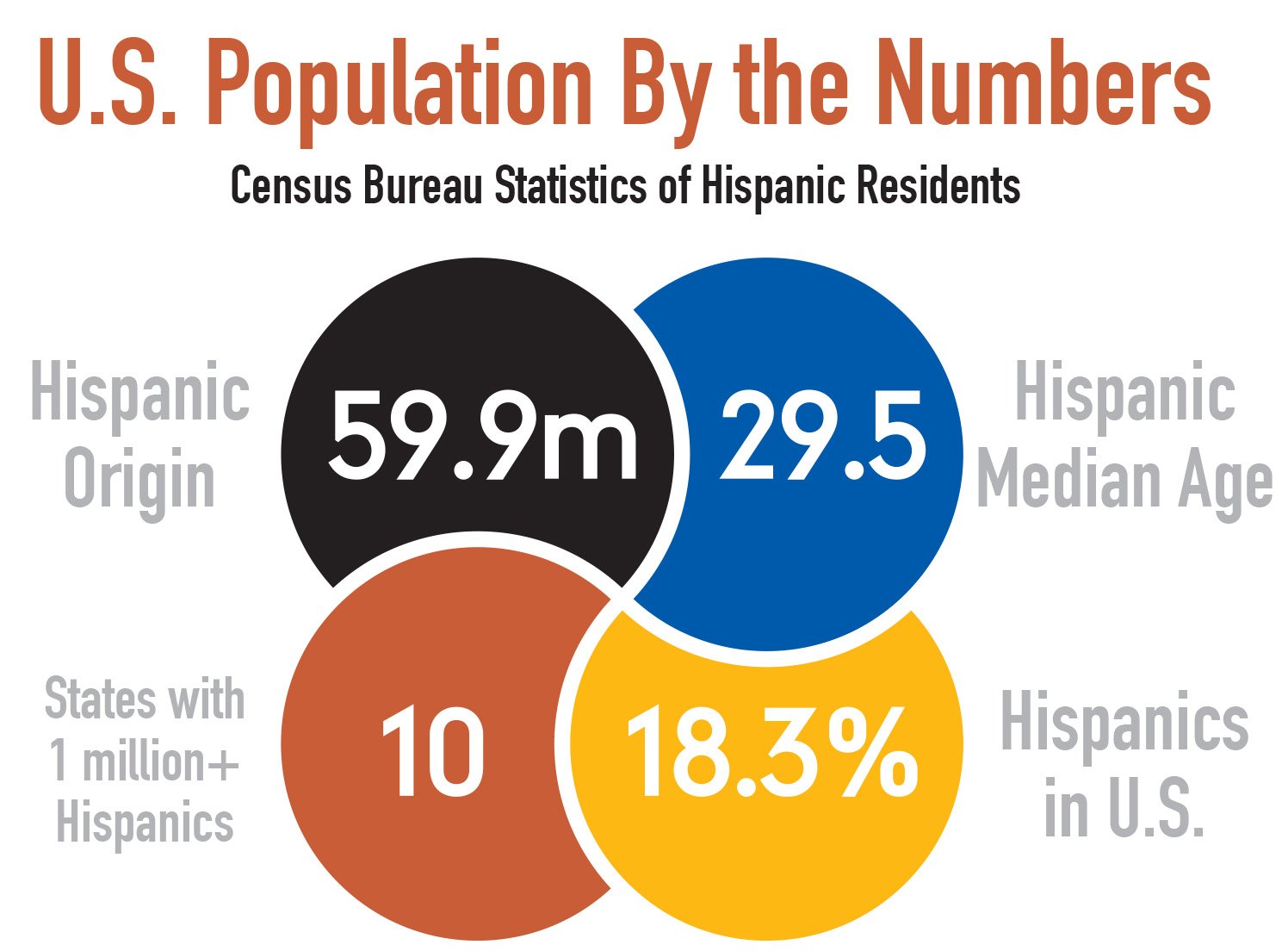 This year's theme for Hispanic Heritage Month is "Hispanic Americans: A History of Serving Our Nation." Hispanic figures have historically served our country as Civil Rights leaders, politicians, military personnel, educators, first responders, scientific pioneers, public servants, entertainers, and others.
At MPCS, activities to celebrate Hispanic Heritage Month include a parent social for Hispanic and Latino families, special devotions during the month, authentic cuisine presented by Sage Dining Services, and display posters created by the high school Spanish honor society.


FROM PUERTO RICO TO GEORGIA
Mount Paran Christian School Middle School Counselor Jocelyn Sotomayor and her husband share their experiences growing up with dual cultures. "My husband, Adrian, and I were born and raised in Puerto Rico, a beautiful island and the smallest of the Greater Antilles in the Caribbean," she says. "We were born U.S. citizens, as Puerto Rico is a Commonwealth of the United States. Puerto Rico is the only territory of the United States in which Spanish is one of the official languages and is one of the 21 Spanish-speaking countries in the world. Due to the island's relationship with the mainland United States and with its common history and shared mother tongue of the Hispanic world, Puerto Ricans are unique."
The Sotomayor family moved from Puerto Rico to the United States 12 years ago. Their oldest son was 15 months of age, and their youngest was born in Georgia on a freezing autumn morning. Southern charm and hospitality are all the Sotomayor children have ever known, though they are Hispanic by heritage. Yet, even though her children have not had the opportunity to live on the island of Puerto Rico, Jocelyn says her boys both feel a strong connection to their Hispanic roots. "They have the long Hispanic names," shares Jocelyn. "But our culture is present in the day-to-day, from the influence of our mother tongue, our native food cooked at home, decorations that adorn the walls of our home, and the music that mamá (a.k.a. me) listens to while in the car." Like so many people of Hispanic descent, the Sotomayors are immensely proud of the contributions of other Hispanic pioneers. Joceyn says, "In recognizing these leaders, we are teaching our children that studying hard, having grit, and maintaining faith in God will take them far in life."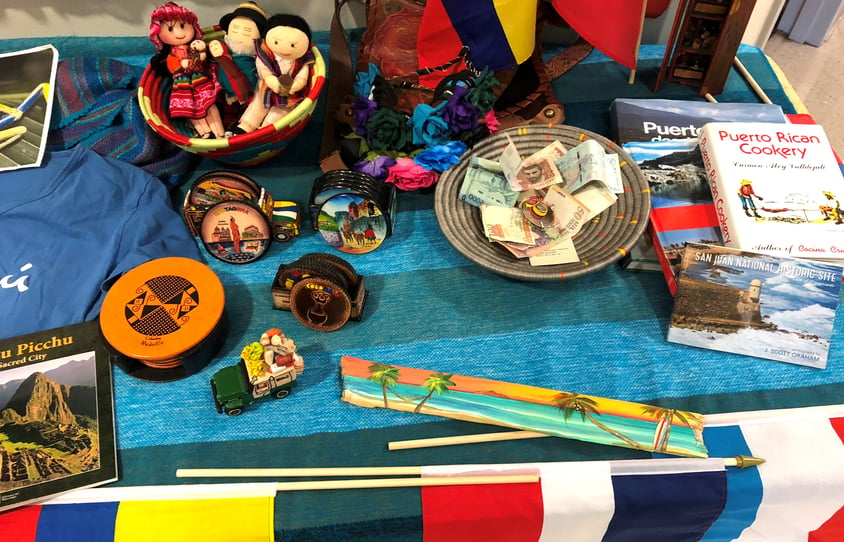 UNITED BY LANGUAGE
Jocelyn's son Francisco Sotomayor states the best thing about being Hispanic in the U.S. is that, "Because I am Hispanic, I know more about diversity than most of my friends. I have met other Spanish-speaking people from so many countries and have tried the absolute best food. It is like, if you speak Spanish, no matter where you are from, it is like we are all family."
There could not be a better explanation of the beauty and connection of Hispanic culture, united by a common language. The warmth, joy, and familiarity that characterizes Hispanic heritage runs deep. The diversity and richness in the different cultures has been an undeniable contribution to the history of the U.S. One language, 21 cultures! The Hispanic cultures are different, and so are the traditions. Jocelyn invites the curious explorer to get to know as many Hispanics from as many countries as possible, with one disclaimer: "Once you experience a Hispanic celebration, you might want to keep coming back!"
To learn more about Hispanic culture or Hispanic Heritage Month, consider these resources:
Celebrate Hispanic Heritage Month
National Today: Hispanic Heritage Month
Census Bureau Facts and Figures
---
Jocelyn Sotomayor is the Middle School Counselor at Mount Paran Christian School, having worked in education for more than 20 years. She is a former teacher, principal, dean of students, and college counselor. Jocelyn is also a former ballet dancer and former Latin dance instructor.
Amber Irizarry is the Communications Content Specialist at Mount Paran Christian School, with a Master's Degree in Communications and a decade of nonprofit work experience. She has embraced her husband's Puerto Rican culture, mastering the art of making habicheulas rosadas (pink beans and rice) and flan.
Explore how diversity is celebrated at MPCS through our CommUNITY initiative here.