GUEST MPCS STUDENT AUTHOR
Earlier this year, Mount Paran Christian School won "Best Private School" in Cobb County. The school as a whole strives for excellence and commits to do everything as unto the Lord as He calls the Christian community to do. The MPC athletics program is no exception. As part of the MPC Way set of core values, our student-athletes also continue to strive for success on the field and on the court. Each team takes pride in the work they put in the off-season to prepare for competition. In our sports community, there is no greater-established tradition of attaining a higher level of excellence than that of our championship cheer team who embodies our fifth core value- "commitment to excellence."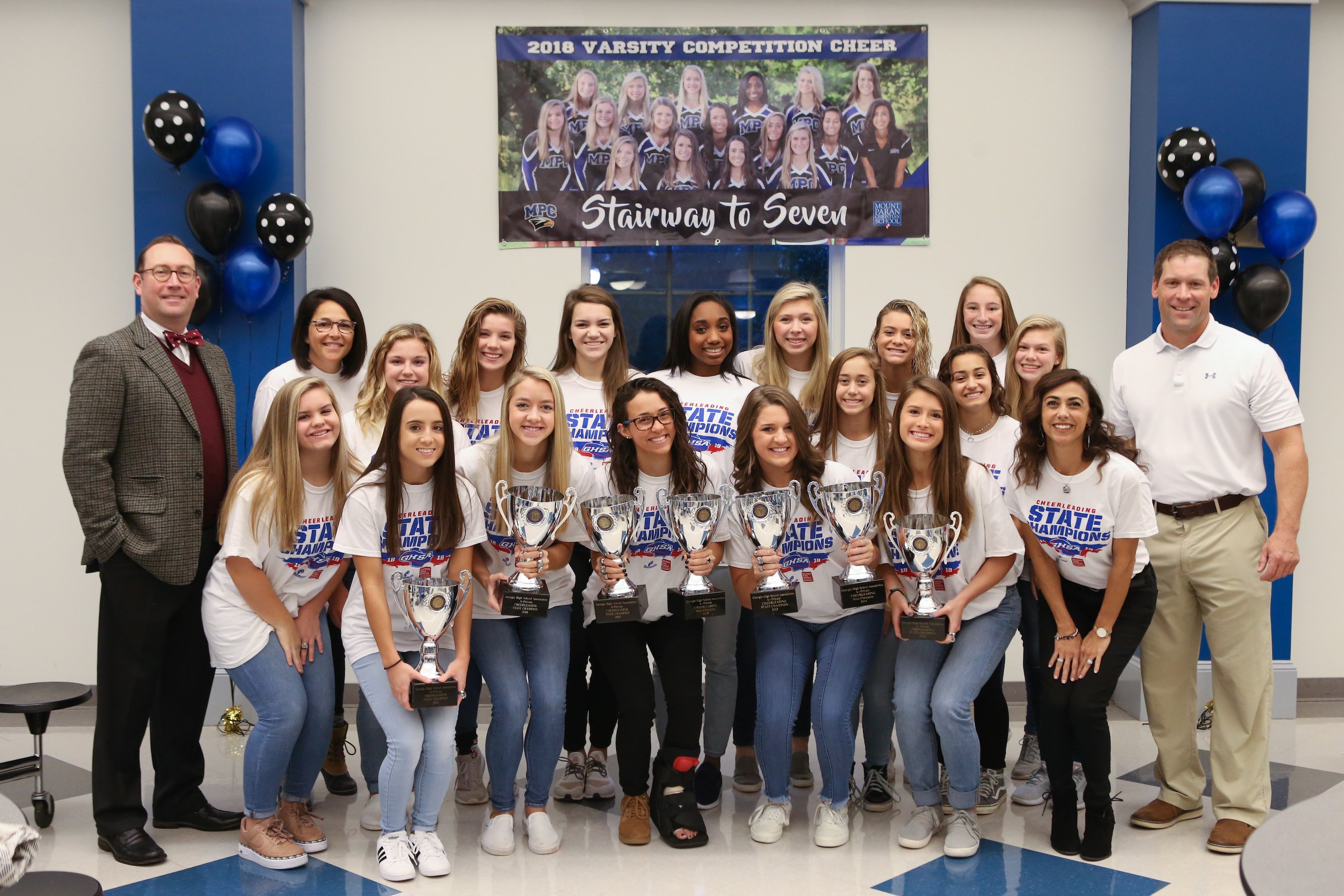 COMMITMENT STARTS EARLY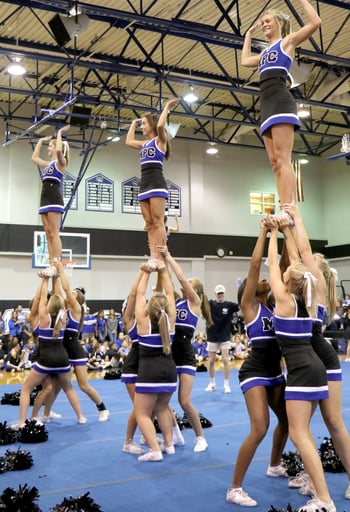 The MPC varsity competition cheerleading program has earned seven consecutive State championships... and counting. This is a record for the GHSA-sanctioned sport. The team is led by Coach Paige Johnson who is a large part of their success. The Lady Eagles practice almost every day and dedicate many hours during the off-season. The team understands that in order for them to have achieved the success they have, hard work and relentless dedication is the key to their winning streak. Coach Johnson has continued to push the girls to become not only better athletes but better people every day. She has built a strong bond with the girls over the last several years so this group is not just a team, it has become a family.
Those God-given skills and abilities are abundant in our cheerleaders as they excel in gymnastics, tumbling, stunting, and choreography. MPC is the only cheer team to ever win seven consecutive championships in the category of competition cheerleading, acknowledged as an olympic sport and by GHSA/NCAA for 25 years and shares the title with only one other Cobb county sports team. Coach Johnson, a former Auburn University cheerleader herself, commented, "The 16 girls that make up the competition team are tremendous, committed athletes. They train year-round-running and conditioning, lifting weights, tumbling, stunting, cheering on the sidelines of football and basketball games-and they have finished their season with a perfect record!"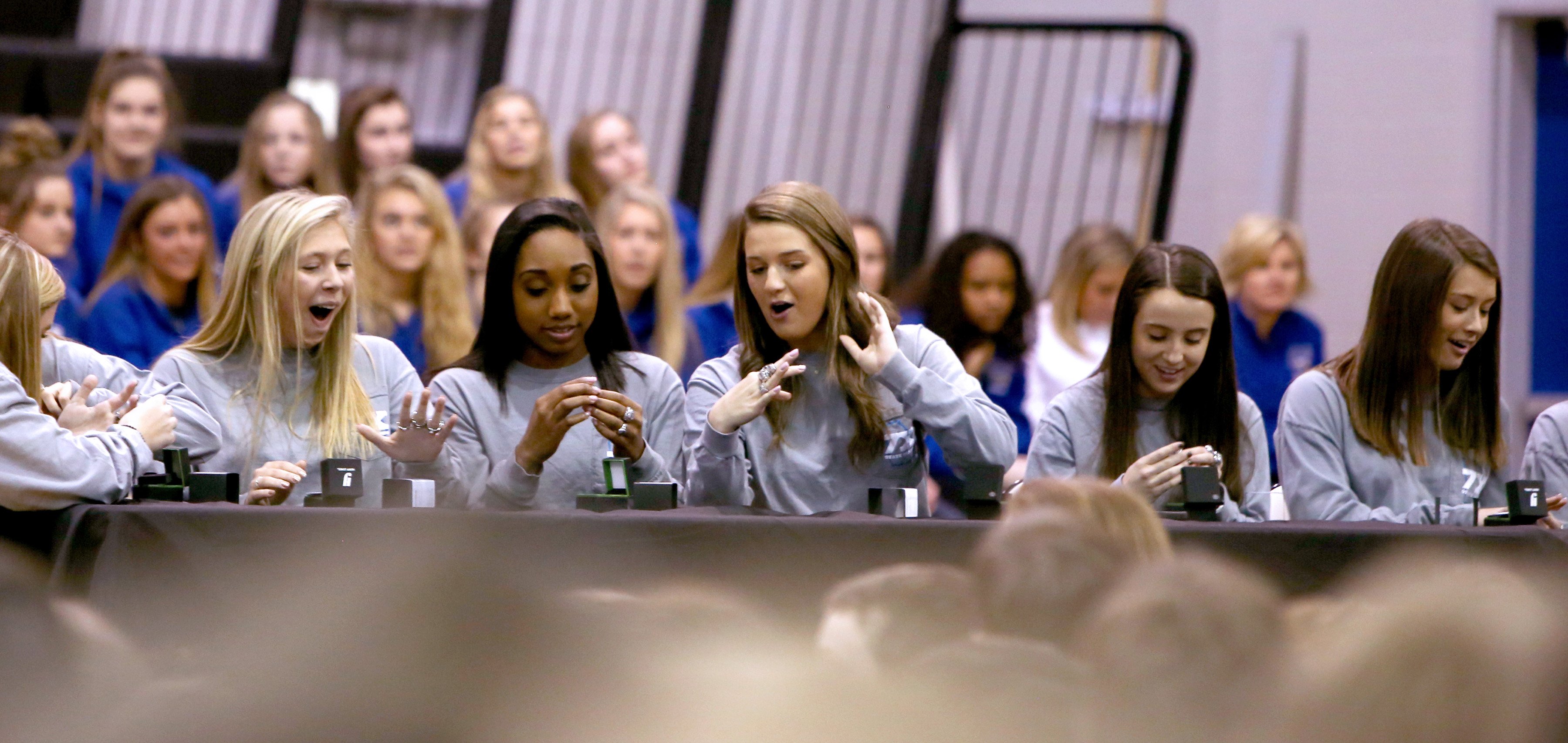 The team was also named GCCA Team of the Year in 2018. Each and every one of the girls is a skilled athlete - most of them play and compete in other sports. Coach Johnson adds, "But more importantly, they begin each practice in God's word and work to apply His truth to what they do every day. They understand how cheer is used to teach us important life skills and lessons that they can apply for a lifetime."
GOD FIRST IN ALL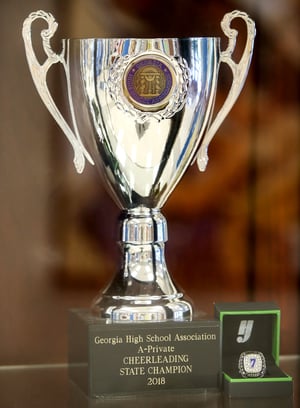 The verse 1 Timothy 4:12 says: "Don't let anyone look down on you because you are young, but set an example for the believers in speech, in conduct, in love, in faith, and in purity." This verse explains that no matter the situation, cancel out the exterior noise and lock into the goal at hand. Do everything in Christ's name, with your heart, conduct, and purity, all for our Lord and Savior. This is what MPC Cheer has set out to do.
After being asked what it means to be all-in for being the best, senior and four-time state champion Evie Davis explained, "Committing to excellence is a standard we have set for ourselves as a unit. It means going above what we are called to do because we are capable of achieving greater things." God created us all in his image — he gifts us with natural abilities — and what we do with those abilities is our gift back to God.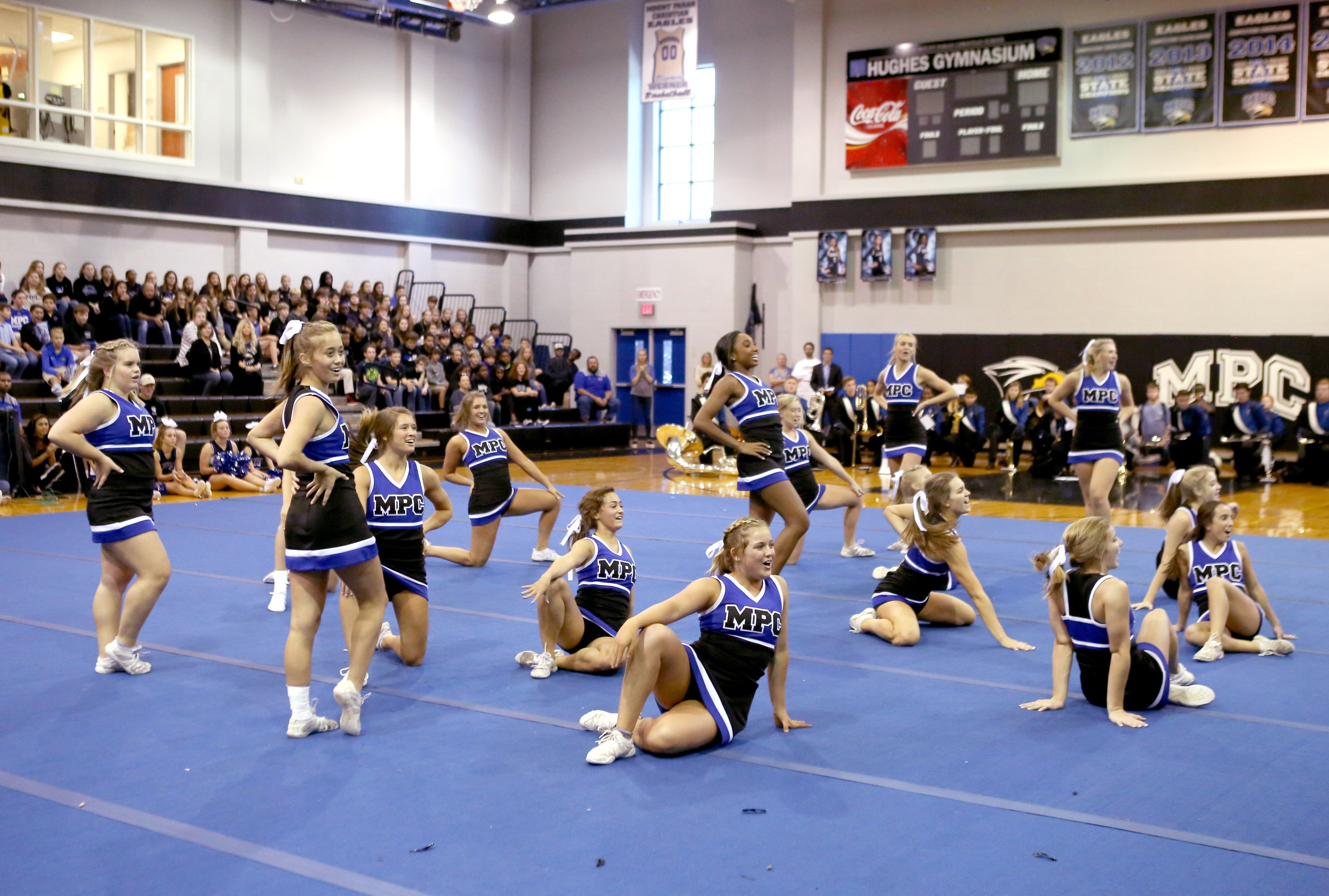 EXCELLENCE PROVEN
It is important that MPC student-athletes not only commit to excellence on the field or court, but also in the classroom. Athletes must pass all classes in order to continue to pursue sports and strive to excel in them. This standard is also a priority for the cheer team for they know what it takes to become great and every last member is invested in encouraging one another to improve. When asked what inspires the cheer team to continue to become better, senior Mary Grace Johnson, four-time state champion responded, "We spend time building relationships within the team spiritually and we learn to serve and encourage each other well."
Mary Grace explained the challenge: "Because we are a small private school, sometimes other teams count us out. This motivates us even more to prove we are just as talented as larger-sized schools." Due to the level of skill and difficulty in their stunting and routines, MPC cheer has outscored many of the higher classifications in Georgia throughout their competition seasons. With that being said, the Lady Eagles have a burning passion to continue to reach farther. It is their true commitment to excellence which has established their legacy at MPCS and within the cheer community.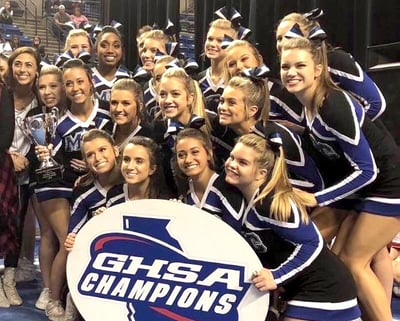 With this type of mentality and dedication, the girls are still training and continuing to perfect their craft. They understand they have a large target on their backs as the seven-time champion title-holders, and they use that as motivation to continue to grind and improve every day. It is hard to commit to something that is bigger than yourself, but MPC cheer has adopted the mindset of God being greater than us. So they compete for his glory, and hope to harvest in the setbacks and in the success the MPC Way.
To watch a glimpse of the MPC Competition Cheer State Champions in action, click here.
Jonny House '19 is a senior at MPCS. He is currently an intern for the Marketing and Communications department as part of the GoLead academic program for leadership development. Mr. House has ambition to study sports marketing and plans to continue his own athletic career at the college level upon graduation.
---

Mount Paran Christian athletics offers 64 teams in 15 different sports and boasts 14 recent State championships. Click here to learn more.