With its official beginnings in 1987, Women's History Month is celebrated in March to honor the contribution of women to American History. Jimmy Carter, who issued our nation's first Presidential proclamation of National Women's History Week in 1980 explained, "From the first settlers who came to our shores, from the first American Indian families who befriended them, men and women have worked together to build this nation. Too often the women were unsung and sometimes their contributions went unnoticed. But the achievements, leadership, courage, strength and love of the women who built America was as vital as that of the men whose names we know so well."



WHY WE CELEBRATE
It is important for students today to recognize the contributions of all women, who many times against all odds have paved the way for future generations. We take the time to look back and honor the many achievements of women through history and the vast strides made by women today.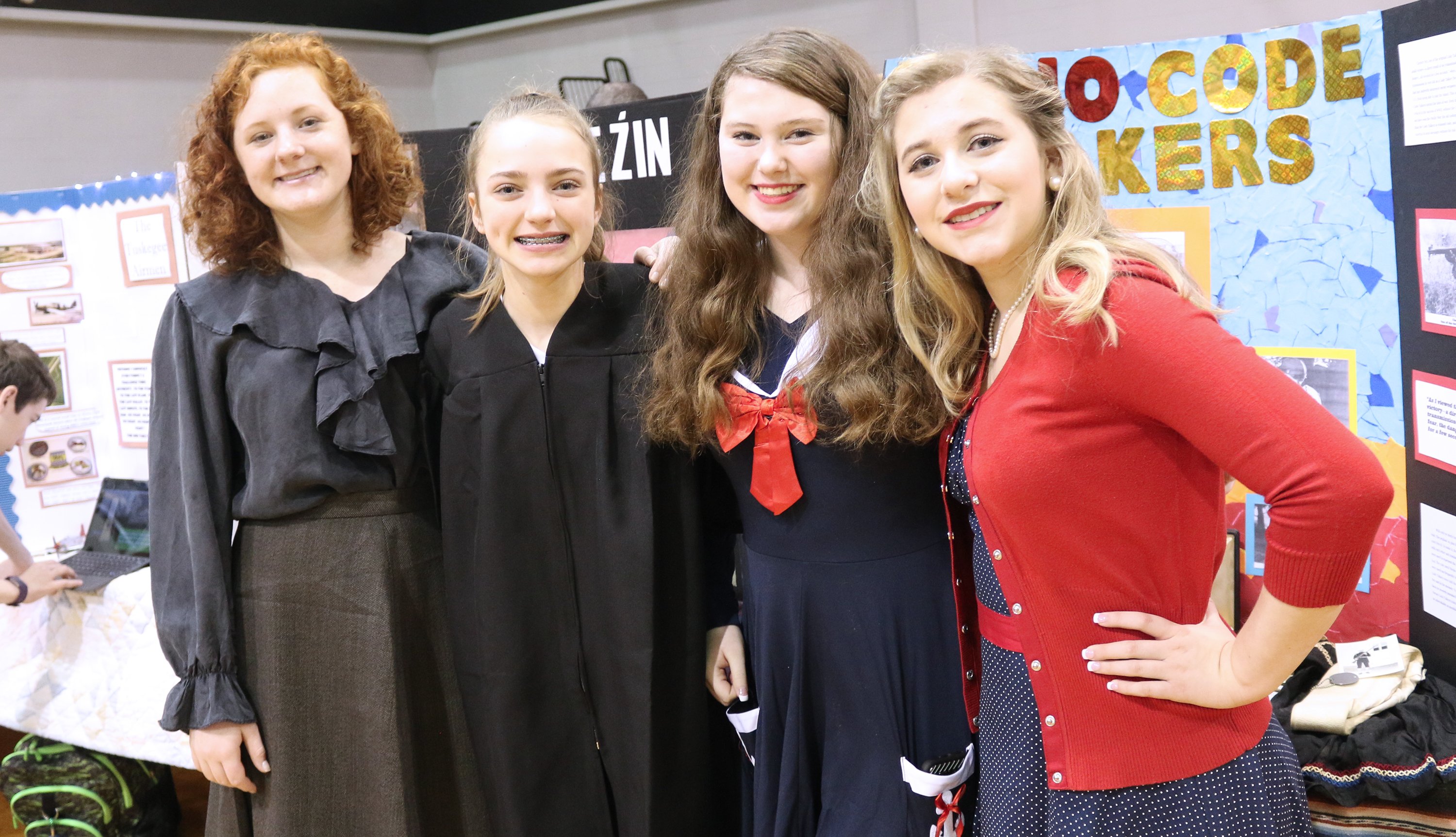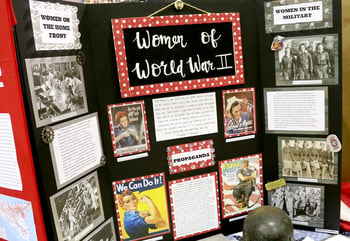 Most known to us are historical figures such as Amelia Earhart who was the first female pilot to fly across the Atlantic solo or author Maya Angelou and her impact on civil rights. In selfless Christian service we remember Mother Theresa, as well as Sally Ride who was the first American woman to travel to space in 1983. Others who made a mark on industry, research, and technology are scientists such as Rosalind Franklin who proved the double-helix structure of DNA. Chemist Tu Youyou from China won the Nobel prize for her work to find a cure for malaria. These and countless more women have served the development of our world through industrial revolutions, wars, women's suffrage, equal rights, bio and technological discoveries, and more. The world has begun to take notice.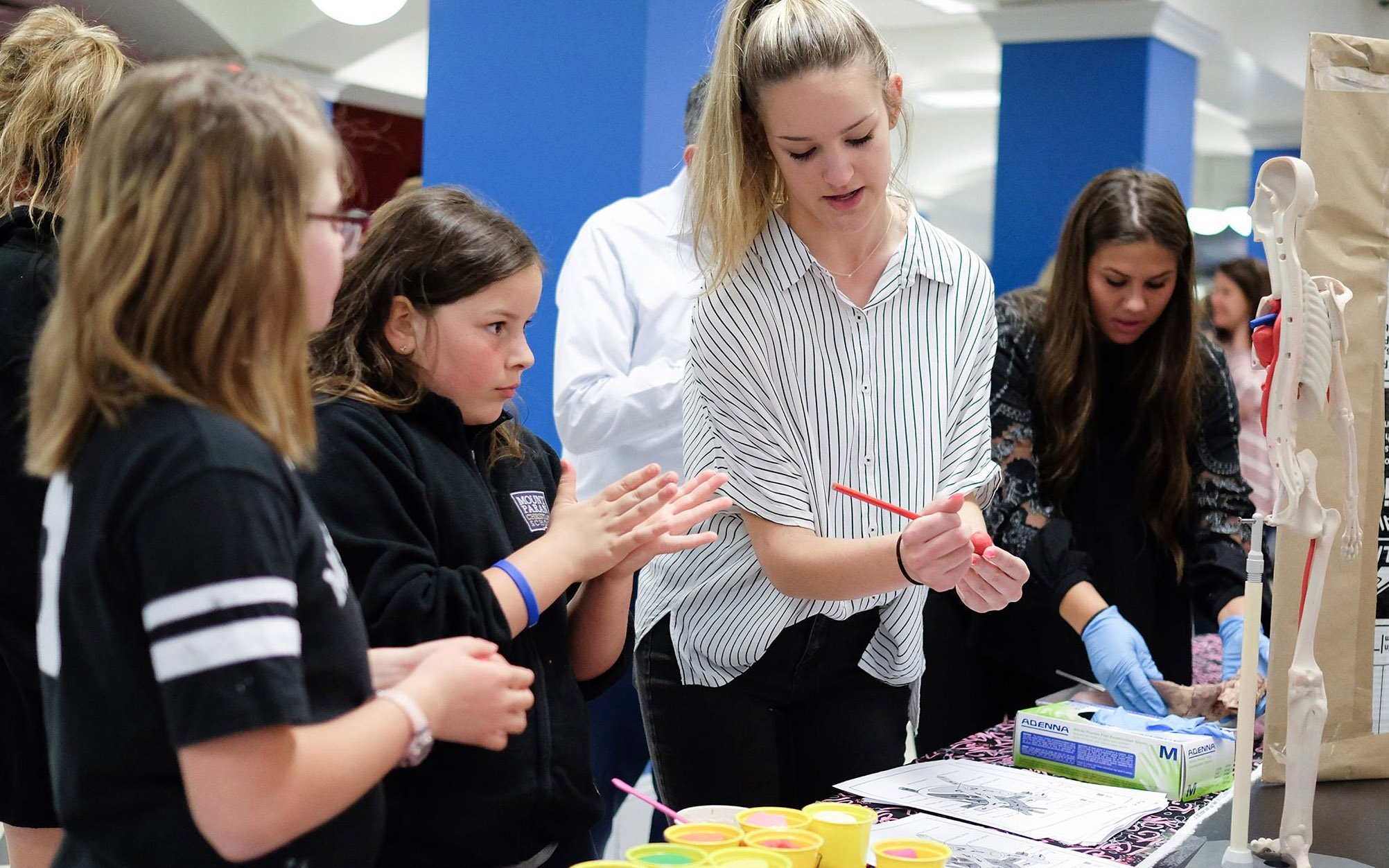 WOMEN IN TECHNOLOGy
One area of our history where the achievement of women sometimes goes unnoticed is in the area of science and math. Until mainstream movies such as, Hidden Figures, were recently released, most people were unaware that women, especially women of color, were instrumental in the early success of NASA. This particular story brought to life the contributions of Mary Jackson, Katherine Johnson, and Dorothy Vaughan who contributed significantly in the early years of space exploration. These women, and the many others in the fields of math, science, and technology, serve as inspiration to the girls of MPCS and beyond.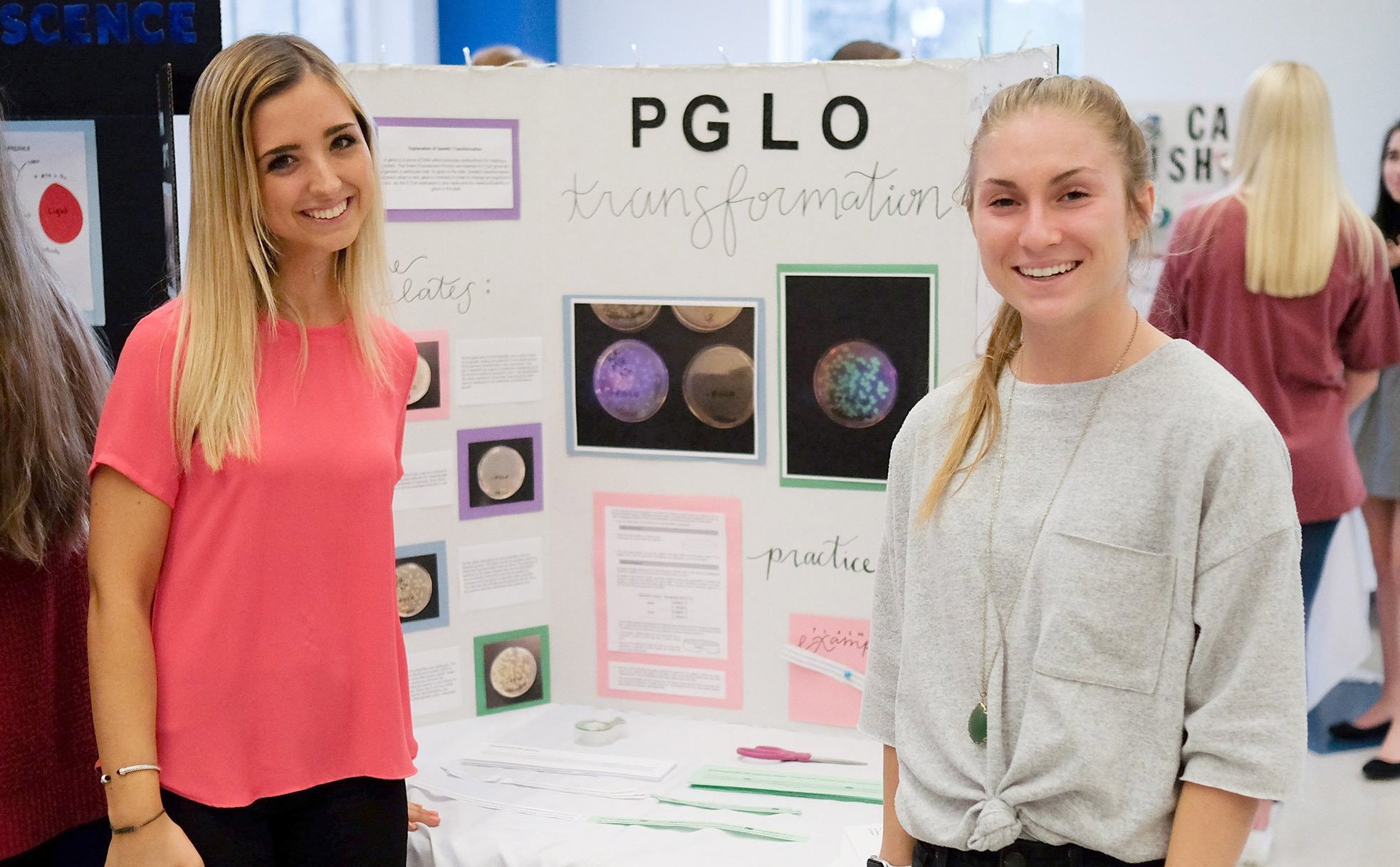 FUTURES IN STEAM
Students like (freshman) Sarah McCune and (junior) Kristi Moss are pioneers in the STEAM and Robotics curricular initiatives in high school at Mount Paran Christian School. As leaders, they hope to grow the programs so that girls and boys can pursue their passions for math and science. These students were also inspired by female students who came before them such as recent graduate, Jasmine Chrisp, who is continuing her education in engineering at Georgia Tech.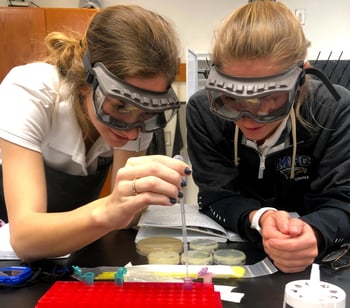 Sarah explains, "Robotics is a gateway to the world of STEAM. It is a place where males and females can learn about science, technology, engineering, and math, without the fear of being judged or pushed away. Every member of a robotics team is valuable and without them, the program would fail. Yet, there is still a great need for girls in robotics programs around the world."
Programs like Project Lead The Way® or robotics not only teach our students knowledge of math and engineering, but skills such as cooperative learning, team-building, and public speaking which are a vital part of the learning process. These skills will carry our students into their future careers and serve them well when faced with real-world industry challenges.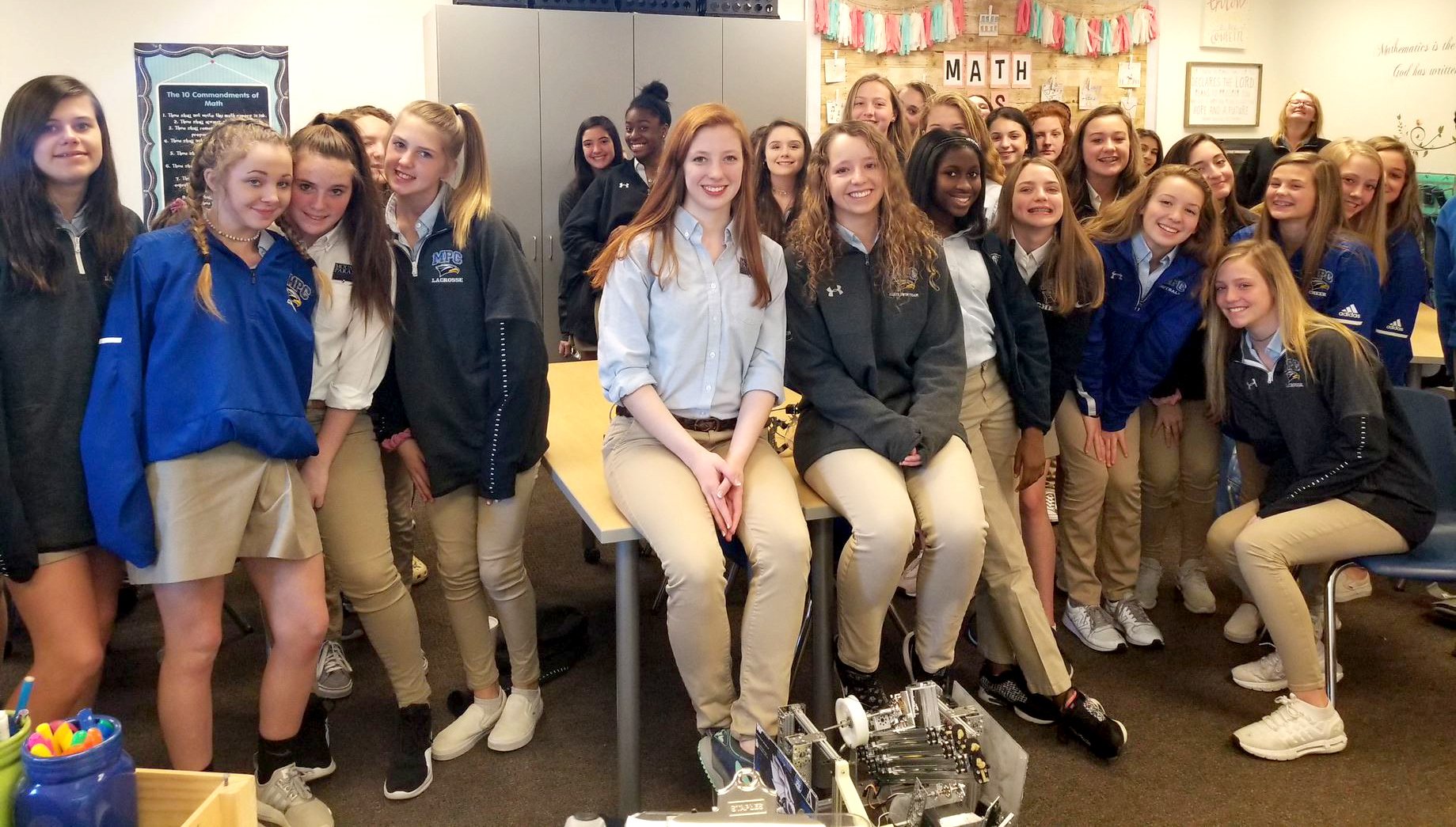 Sarah is very passionate about girls getting involved in STEAM. Recently, she presented her work with Robotics and STEAM to our eighth-grade girls in hopes to inspire them to pursue the STEAM track in high school. "I personally work to get girls involved in STEAM to give them the opportunity to explore their potential interests which may relate to science, technology, engineering, arts, and math," Sarah states. "In general, as girls get older, they seem to get the idea that STEAM is for boys. Society tends to push them away from STEAM careers, allowing men to dominate this field. However, girls are a valuable asset to STEAM programs. They need to have the chance and the confidence to explore their interests and become involved in engineering-related programs."
Our girls in STEAM are hungry to learn and motivated to pursue more in future technology or engineering careers. Just as the amazing women in our history that have come before them, MPCS hopes to inspire, equip, and prepare our female leaders to do just that.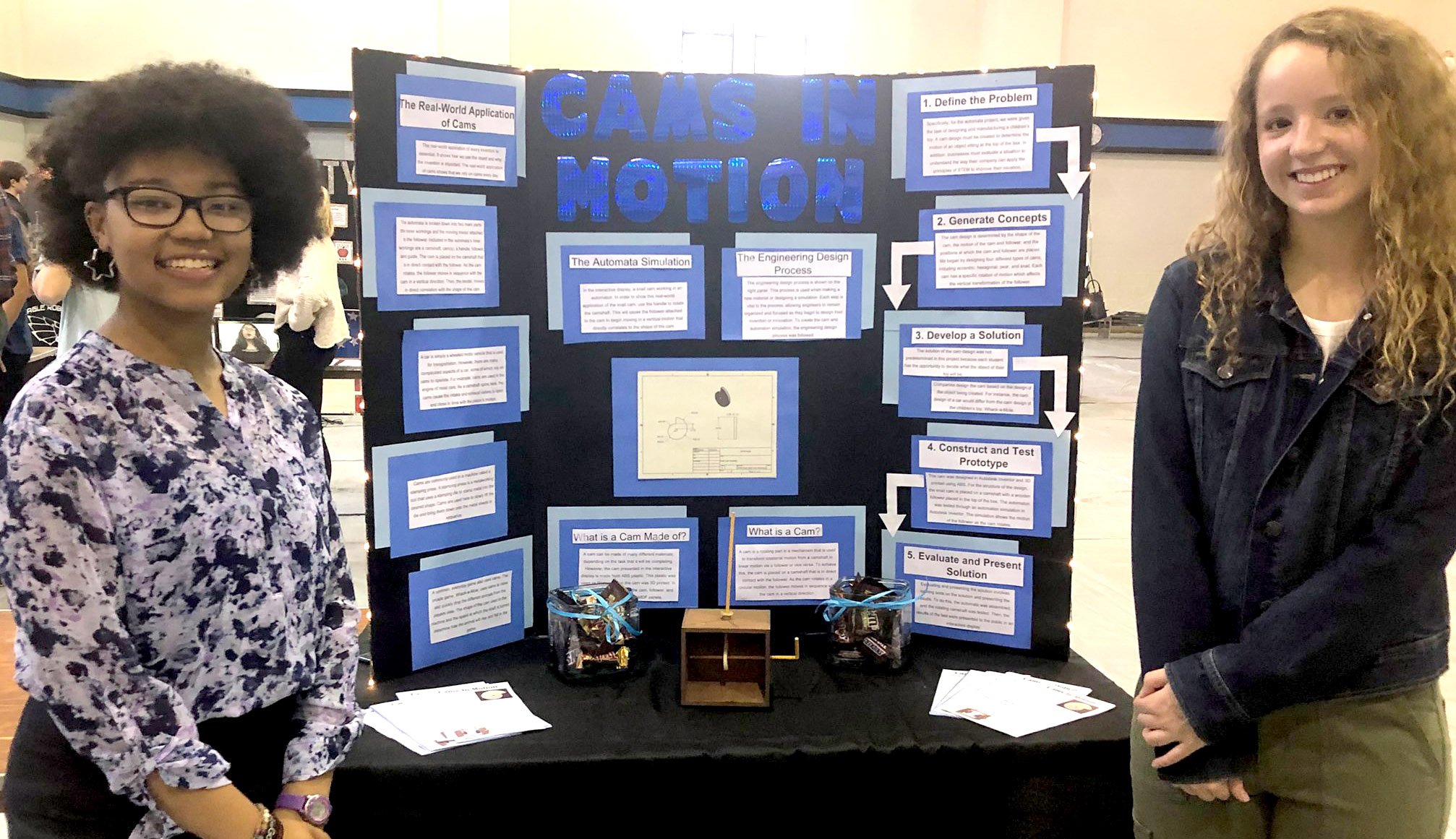 ---
Alison Wilbur serves as a the Assistant Head of Middle School at Mount Paran Christian School. She also is a member of the CTF (CommUNITY Task Force) promoting diversity and inclusion on the MPCS campus.
Read more from our CommUNITY blog series in the right column. Click here to learn more about other diversity and inclusion initiatives at MPCS.