We know what you're thinking. College? In middle school? Your child isn't even a teenager yet. The middle school years are a formative time to begin thinking about what possibilities may be available for your child. After all, he or she will be on his or her own in just a few short years.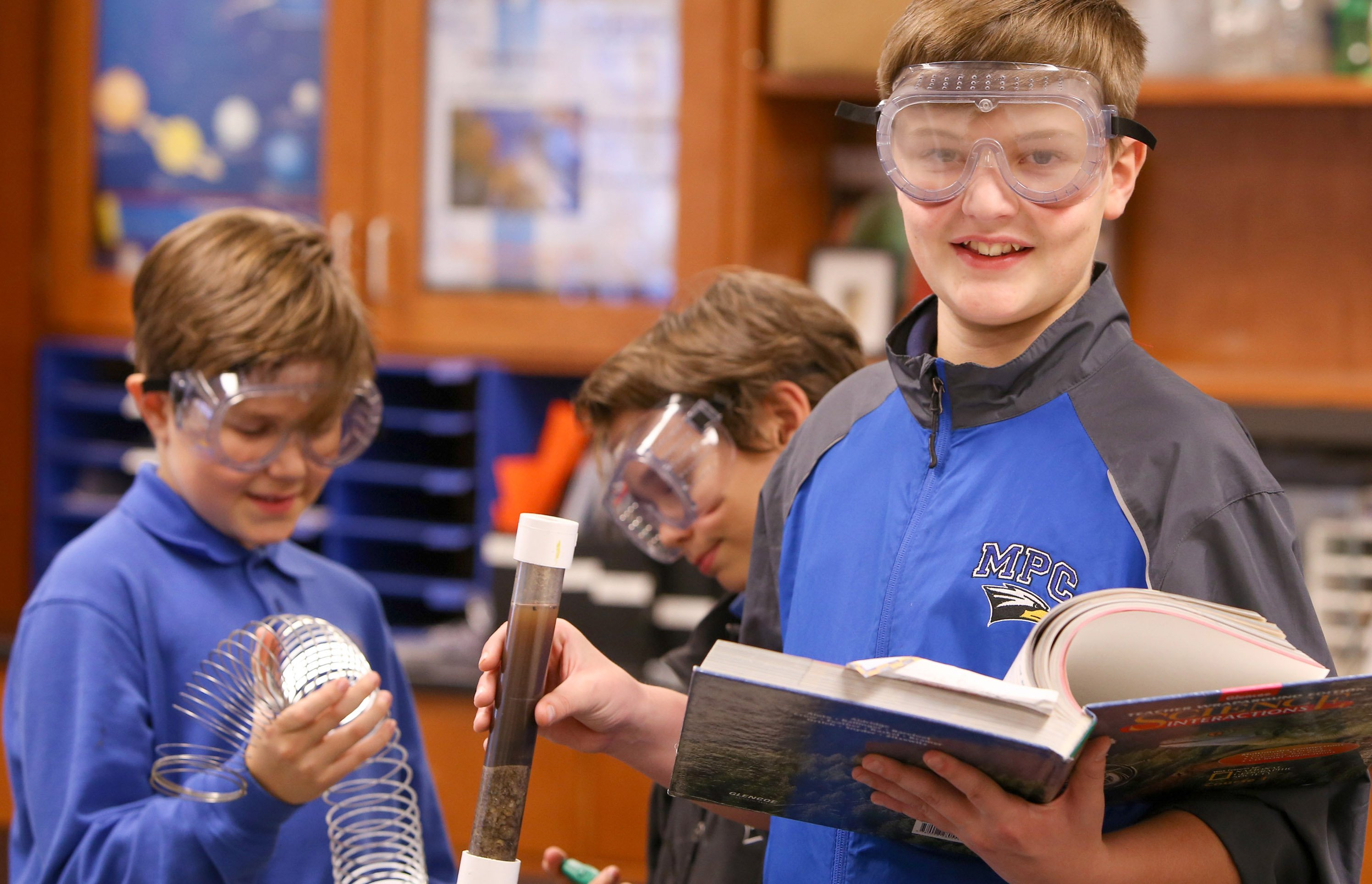 Middle school is a time when students should explore any and all interests. Trying out for the play, learning an instrument, or giving the track team a try is highly recommended during this phase. Having an open mind to broaden extracurricular choices and become a well-rounded student should be the focus. Service clubs, sports, robotics, or other activities will help bolster skills and contribute toward a future college résumé. In addition, this exploration may help students find a niche directing them to what type of future career might interest them.


Do Grades in Middle School Matter?
Yes! Middle school grades are important, but they will not count in the same way they will when your child enters high school. The most important goal during the middle school years is to develop strong foundational skills for future success — life skills, social skills, study habit skills, research skills, pay-attention-to-detail skills, and the going-the-extra-mile skills. These are the goals that will enable eighth graders to hit the ground running when entering high school. In addition, advanced courses are prerequisites for some early honors and Advanced Placement courses in high school. This can affect how your child is placed into these classes in high school, which is something that colleges will see. Though not the course every student should take, advanced classes in middle school do challenge learners that need to dive deeper and have aspirations to be accepted into highly academic universities.




What is Expected in High School?
If you have a student in eighth grade, it's not too early to start thinking about college planning. The more involved parents can be, the easier the process and the more options you may find for your student. Your school may also have helpful resources, tools, teachers, and counselors who can help guide your family in this very important decision. The college counselor at Mount Paran Christian School provides students with a fully-equipped college planning tool to help students navigate the world of college exploration and scholarship opportunities. Here are some highlights from the high school process that may help pave the way for you and your child.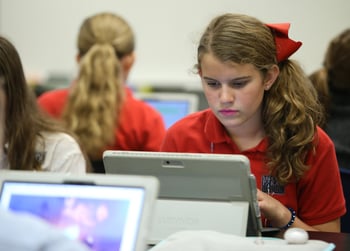 Starting freshman year, MPCS guides each student in the college process every step of the way. Counselors meet with each student and his or her parents to explore goals and plan out potential academic paths. The MPCS College Planning Handbook guides families through checklists of what to do each year of high school. Depending what schools your child might be interested in attending, they may or may not need to take 10 AP courses before graduation. God's path looks very different from student to student. Extracurricular activities and active student leadership also plays a big role in enhancing student résumés on college applications. In addition, know that college visits begin sophomore or junior year and will help greatly in deciding what type of college is right for your child.

The best thing rising high school students can do to prepare for college is to do well in their classes. Freshmen should take their academics seriously right from the beginning because high school courses, grades, and credits become part of the high school transcript and they all matter. When appropriate, build strong academic and critical thinking skills by taking challenging courses, such as honors and AP. By getting advice on course selection in eighth grade, students can start freshman year on the right track, rather than playing catch-up later. Additionally, developing a good set of study skills is important because students' grades are what will open doors for them.


Creating a tentative four-year plan with their college counselor as they schedule out freshman year can help middle school students understand what courses they need to take in order to achieve academic and college goals. When developing a four-year plan, students should remember that the majority of colleges are most concerned with a student's grades in core subjects. The five core areas that colleges consider are math, English, science, social studies, and foreign language.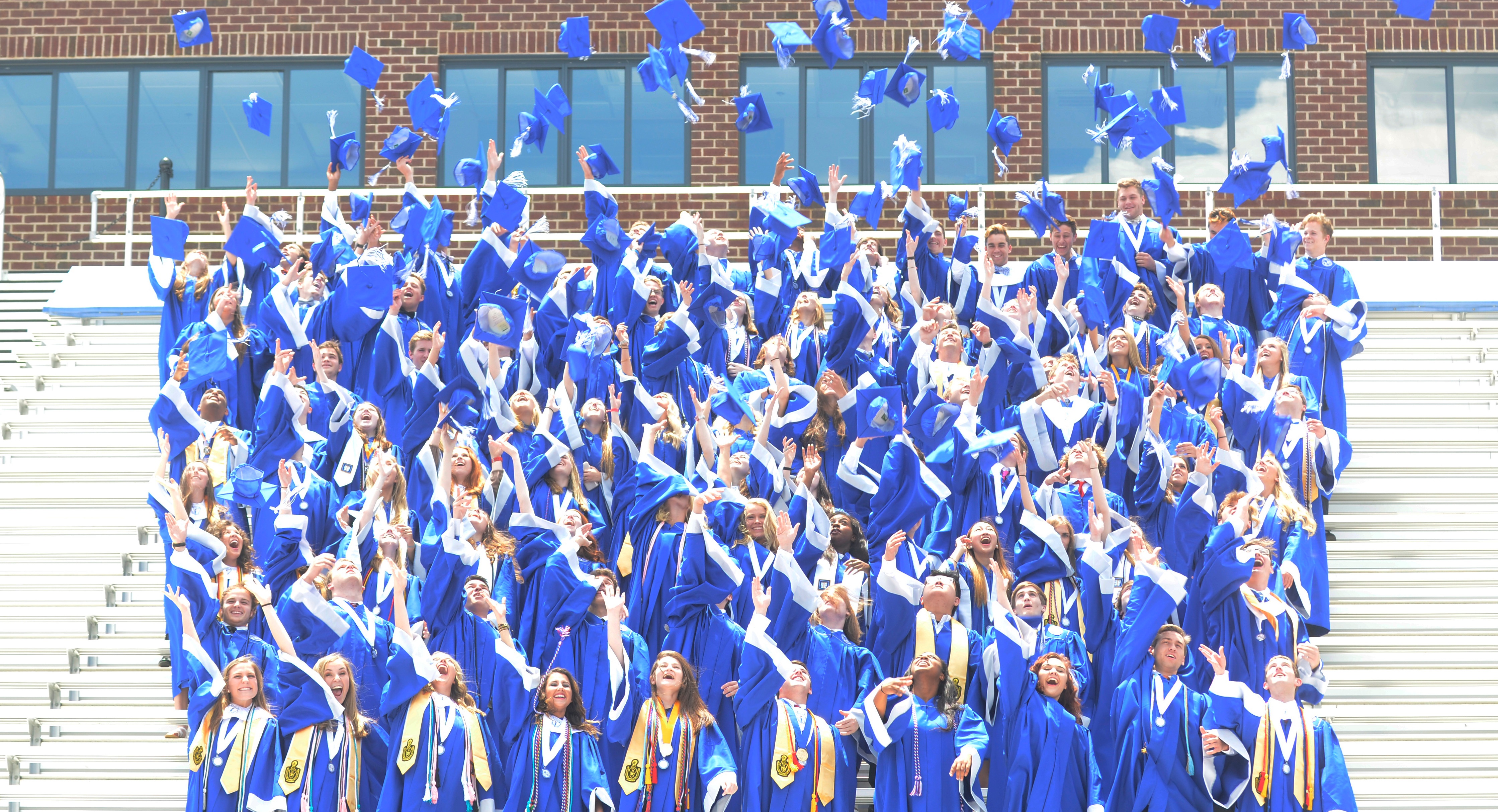 Be Proactive and Discover Strengths
Middle school should be a period of transition and self-exploration. It's really too early for students to concern themselves with developing a specific list of colleges they want to attend or starting preparations for the ACT or SAT. Instead, students should think about the advice counselors and others are giving them to determine what path will be best for them and their God-given talents. Counselors don't want students to get to senior year and say, "I wish I had known back then what I know now." Furthermore, students are encouraged to participate in a variety of extracurricular activities such as sports, clubs, community service projects, and/or fine arts activities. Choosing several types of activities shows well-roundedness and strengthens a college application and résumé down the road.
Don't stress about the college process just yet. Encourage your child to work hard and prioritize their studies while viewing middle school as a time of self-discovery in diverse academic, athletic, and arts experiences. Parents can then be assured that their investment will equip and lead their child to the right college or university and set them up for success in his or her chosen career path.
Dr. Trici Holmes serves as a the Director of College Counseling in high school, providing personal college-planning support for students at Mount Paran Christian School.
---
To learn more about challenging academics and course curriculum offered in the MPCS high school, please click here.