Why is personal creative expression beneficial to young minds? How can engagement in the arts influence overall capacity for learning? Research shows that aside from the obvious aesthetic and entertainment value that comes with the arts, arts education can be linked to improving academic achievement, among other things.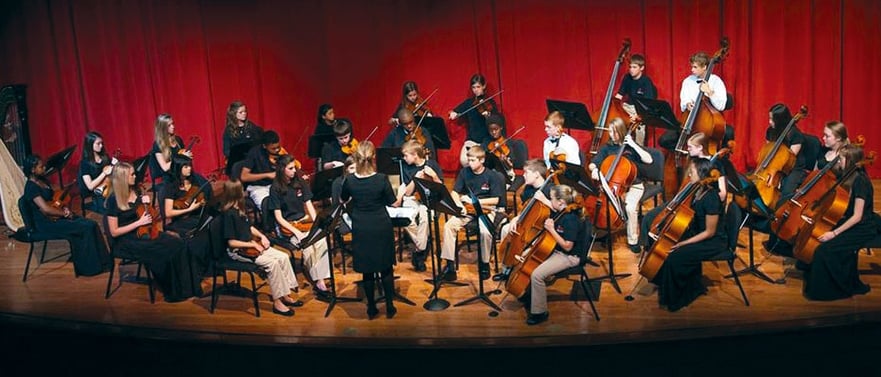 Creativity Breeds Higher-Order Thinking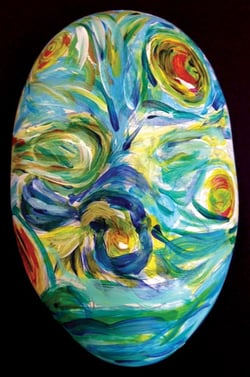 Learners who participate in the arts develop skills in creative and abstract thought, which are similar to the higher-order thinking processes that are engaged in coursework such as algebra and geometry, chemistry and physics, and poetry and creative writing. Many doctors, engineers, and lawyers have received arts training in their schooling years that has heightened intellectual capacities for their careers. Participating in creative activity engages both hemispheres of the brain more than any other academic subject that has been measured. This type of stimulus establishes neurological pathways that are frequently used in upper-level high school and college academic classes.1 Additionally, arts education helps students become metacognitive, independent learners through practice. The combination of abstract and creative thought, independent study, and teamwork is powerfully leveraged to positively affect a child's academic and social maturation.

The arts transforms learners into creative thinkers. As math fosters analytical and logical thinking and science promotes inquiry and risk-taking, the arts are proven to instill the modality of creative thinking in students, which can be applied in any subject. In many schools where arts education requirements are waning, so is their ability to produce top academicians on a consistent basis. Conversely, in school districts that have expanded arts programming, cognition and academic performance is increased as demonstrated in standardized testing results in all grades.2

Which Comes First?
This begs the question — do smart people make good artists, or does arts education make people smarter? Indeed, those who start a creative focus from an early age (6-11) have "significantly more grey matter volume" within their heads.3 While this doesn't necessarily mean that musicians or artists are smarter, it does demonstrate that their brains are making compelling connections and associations that those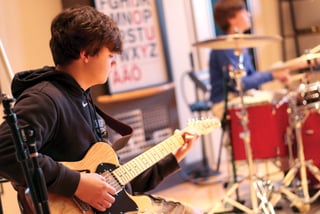 who do not engage in arts might lack. One study found that kids who took up an instrument around this age showed a greater increase in their IQ compared to those who did not.4
Some of the most highly selective universities in America such as Princeton, Yale, Duke, and Harvard, contain some of the best collegiate arts organizations in the country. Georgia Institute of Technology enrolls nearly 1300 students per semester in band, chorus, and orchestra. The engineers at Georgia Tech benefit through their arts experiences to become more creative problem-solvers in their academic courses, science labs, and thesis research.5

Proven to Enhance Academic Performance
Medical school students at Yale, Stanford, and Harvard, among others, take art history which is proving to produce higher percentages of successful diagnoses and prescriptive treatment in their patients than those who do not take art history.6 In a study done a few years ago at Harvard, more than seventy percent of incoming medical school students had a background in music in secondary and undergraduate schooling years.7
Within the state-of-the-art Murray Arts Center, MPCS has invested in more than just an impressive performance venue. The tremendous MPCS arts education curriculum, including the Dozier School of Arts magnet program for intensive arts study, has turned the facility into a center that can enhance academic achievement. Creativity is fostered in this atmosphere and students who participate in the arts are truly given an edge in advancing their own education.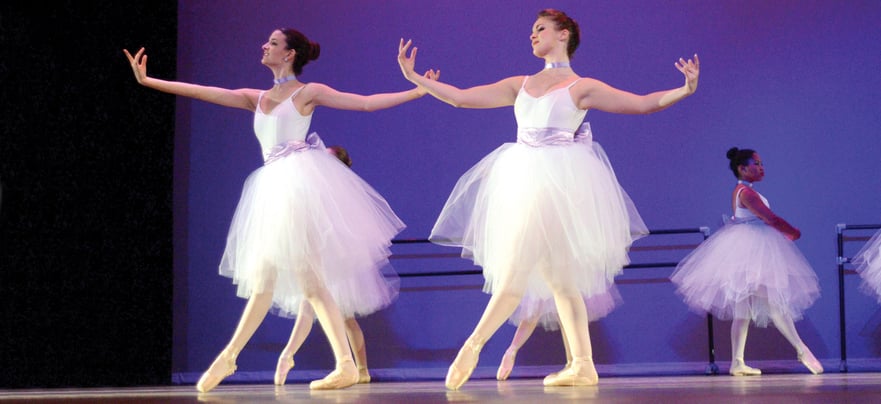 Gaining That Creative Edge
What does all of this mean? At the very least, engagement in the study of arts provides a measure of opportunity for growing minds to be trained in creativity and aesthetics, and to learn the value of becoming educated consumers of the arts. Leveraged more intentionally, arts education creates a new modality of thinking in students that gives them an edge not only in advancing their academic education, but also preparing them for success in some of the most intellectually rigorous career pathways available today.
To learn more about the vast educational arts opportunities for children ages 3-18, please click here.
---
Cary Brague is the Director of Arts at Mount Paran Christian School.
Adapted from Wingspan Summer 2015: 1 New York Times "Is Music the Key to Success?" 2013; 2 The Dana Foundation "How Arts Training Improves Attention and Cognition" 2009; 3 Parenting Science "Music and Intelligence" 2014; 4 Science Net Links "Music and IQ" 2015; 5 Georgia Institute of Technology School of Music/Band "FAQ's" 2015; 6 Yale News "Class Helping Future Doctors Learn the Art of Observation" 2009 and Stanford Report "Diagnosing the Human Condition: Stanford Medical Students add Art, Music, Literature to Studies" 2012; 7 Harvard Medical School "Finding Art in Medicine" 2013