If you've never been to a robotics competition, you need to go. You would be amazed—not just at the fascinating robots that are on display, the enormous amount of intelligence present, or the surprisingly satisfying smell of aluminum, plastic, and rubber—but by the way robotics teams have to strive to be the best they can be as a team. It's also about how they can use their strengths to help other teams be successful.

USING YOUR STRENGTHS TO HELP OTHERS
If you are unfamiliar with how a robotics competition works, here's the gist. Each team, comprised of three members, participates in various rounds of competition and are partnered with other teams to form an "alliance" in order to complete tasks and earn points. While every team member has an important role to play, no member is independent. All members must work together so that the team can function well as a whole. The key to being successful is working together and relying on each other's strengths to complete the task.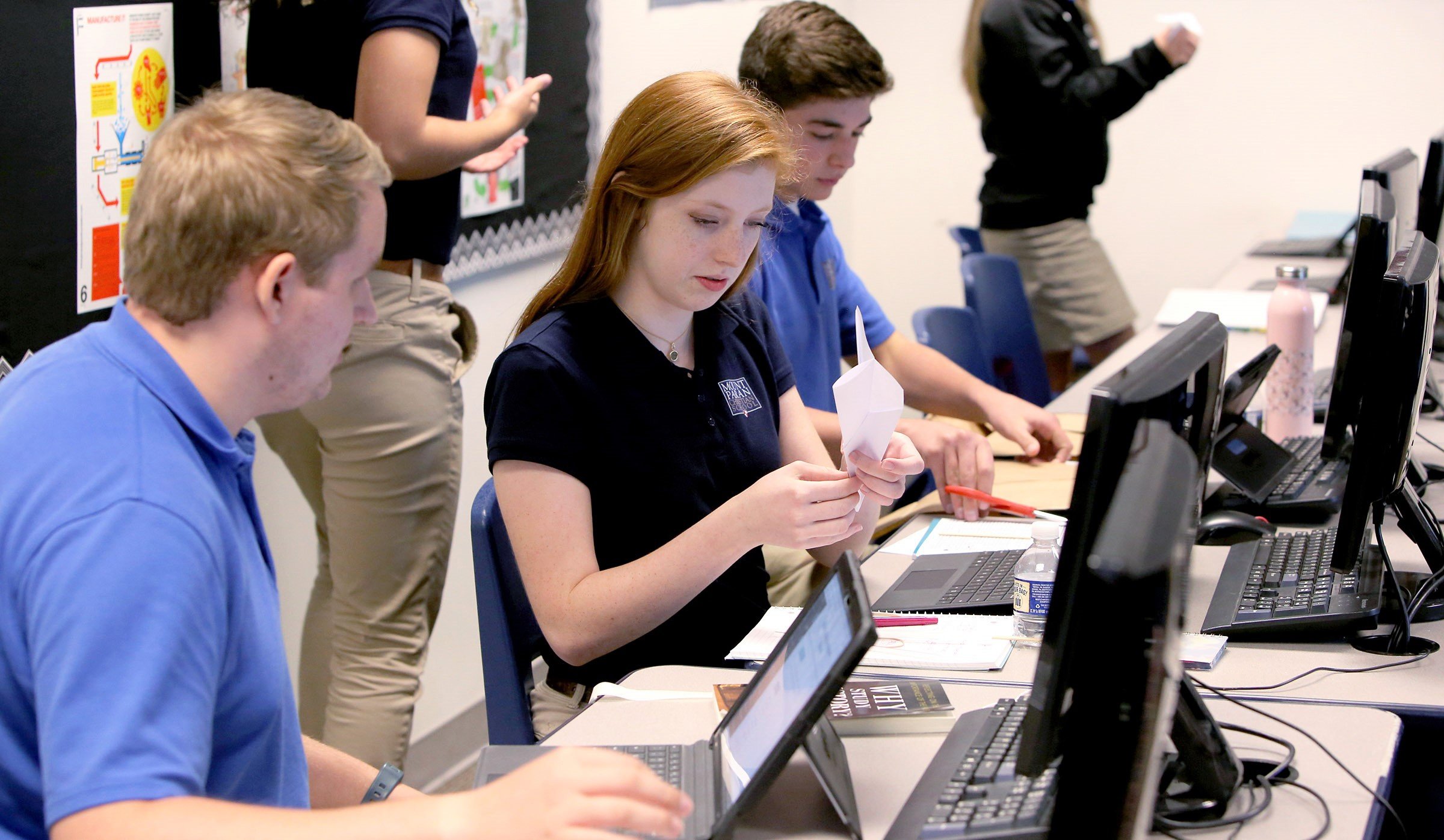 The best "alliances" are those that pair teams which offset each other's weaknesses. What matters isn't what the robot looks like or how much money was invested, but how well each member communicates and works together with their teammates. It really is a great thing to watch and to realize that robotics competitions are a metaphor for life. Our robotics team is learning way more than programming and engineering; they are learning spiritual life lessons.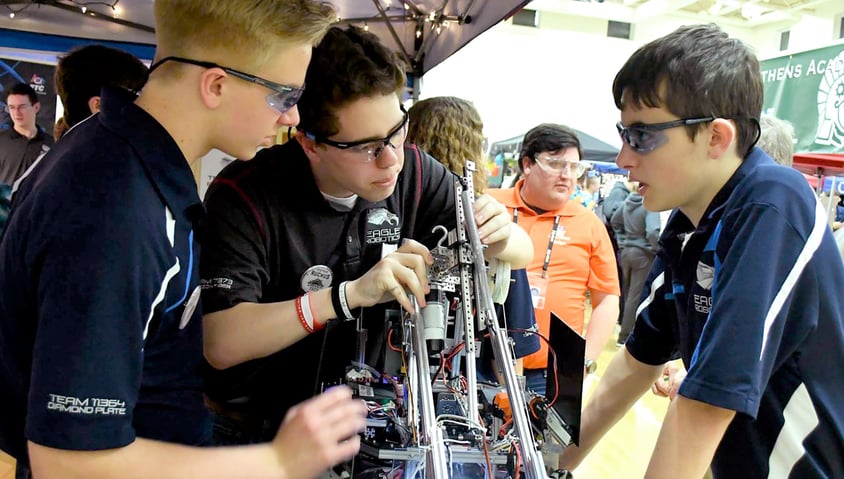 Many parts, one body
We learn in 1 Corinthians 12 that the Christian life is a lot like our robotics team. Paul begins by comparing believers to a body. And, like the parts of a human body, the members of Christ's body must work together. The same is true of a robotics team; many parts must work together.
Paul says in verse 4, "There are different kinds of gifts, but the same Spirit distributes them." He continues in verse 12, "Just as a body, though one, has many parts, but all its many parts form one body, so it is with Christ."
As followers of Jesus, we are interrelated with others in the body of Christ. Though each of us may be unique, each is also dependent on the rest. Like interrelated body parts, we must work together in unity and oneness of purpose, bringing God glory.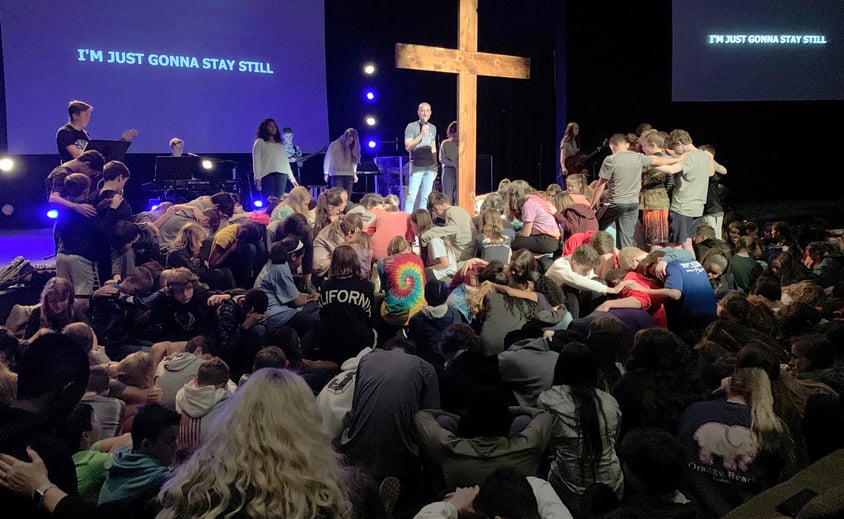 how we work together
We learn God has gifted each of us with unique talents and abilities — that we should be using to better the "body." Paul gently reminds us, though, that no gift is better or more important than another. He states in 1 Corinthians 12:25-27, "[S]o that there should be no division in the body, but that its parts should have equal concern for each other. If one part suffers, every part suffers with it; if one part is honored, every part rejoices with it. Now you are the body of Christ, and each one of you is a part of it."
After watching round after round of the MPCS robotics team seamlessly do their part—whether driving the robot or serving as support—one cannot help but think that is how God desires we work together- in unity.
One final note: even in receiving awards, the MPCS robotics teams remind us of how we can strengthen and develop our character. At the recent World Championships, our MPCS robotics team received the THINK award, which is judged and presented to the team that "best reflects the 'journey' the team took as they experienced the engineering design process during the build season."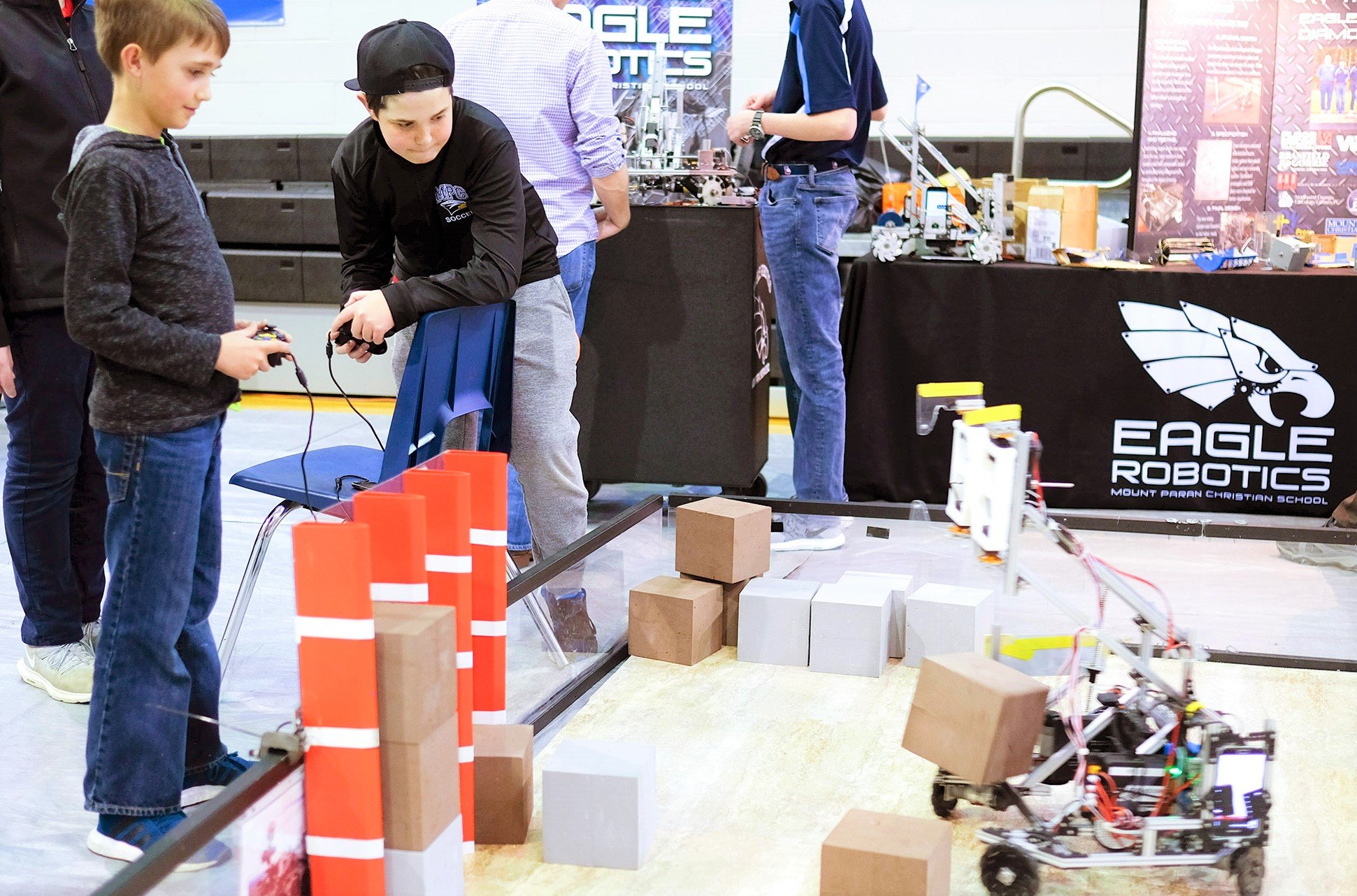 great failures, great successes
You don't end up at the robotics World Championships by accident. You get there through hard work, long hours, great successes, and, sometimes, even greater failures. But, you press on, learn lessons, work together, grow, and eventually end up right where you are supposed to be, all the while writing your "story." Sounds a lot like the Christian life doesn't it?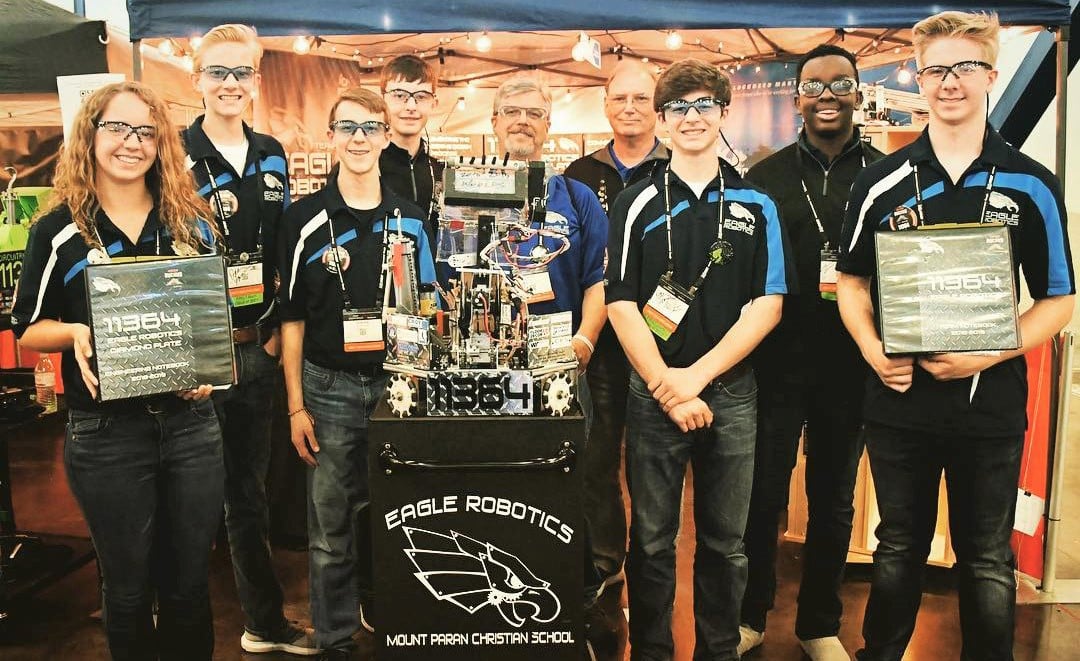 So, what about you? What is your part in the Body? In what amazingly unique way has God created you to serve? For He has created each of us for a purpose. For some of you, all you have to do is discover it. Remember, although you may not feel prominent in the Body of Christ, you are significant. So keep going. Your journey isn't over. Your story isn't written. And, when you see a member of one of our robotics teams, thank them for the great reminder! Congratulate Team 11364 Diamond Plate and Coach Brad Smith, High School STEAM Director, on their success!
---
Steve Kyle is the Director of Christian Life and Chair of the high school Bible department at Mount Paran Christian School. After attending his first ever robotics competition, Steve wrote a devotion inspired by what he saw. With the recent success of MPCS Robotics Team 11364 making it to the World Championships and winning the THINK award, Steve shares the powerful lessons robotics can teach us about life.
To learn more about the award-winning MPCS Eagle Robotics team, visit their page online.
You may also click here to learn about Project Lead The Way (PLTW®) and other MPCS STEAM programs offered in grades PK3-12.