"...[I]f education is to succeed in its tasks, curriculum as its core should be restructured or repacked around the four pillars of learning: learning to know, learning to do, learning to live together, and learning to be."
-Zhou Nanzhao, Ph.D., Director, International Center of Teacher Education, East-China Normal University, and Advisor to the Chinese National Commission for UNESCO
Globalization. A 24/7 news cycle. The growing influence of social media. Ever-changing technological advances. These are but a few of the challenges facing today's teachers and their students. While the field of education may find it challenging to keep pace with the rapid changes in communication and technology, all is not lost in equipping 21st-Century learners for future success. In addition to providing a strong educational foundation - to include learning important facts, reading, writing, and arithmetic - it is crucial, according to the UNESCO International Commission on Education, that education today needs to teach students to be lifelong learners.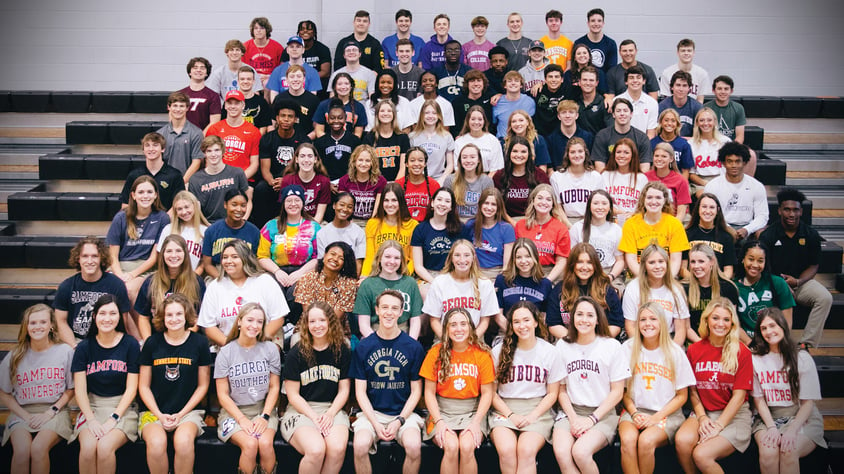 THE FOUR PILLARS OF EDUCATION
According to the UNESCO Commission, an education that serves one best throughout life is based on four pillars: learning to know, learning to do, learning to live together, and learning to be. "Formal education systems tend to emphasize the acquisition of knowledge to the detriment of other types of learning," asserts the Commission. "It is vital now to conceive education in a more encompassing fashion."
Embracing a multi-pronged, lifelong view of education is not an entirely new concept. Indeed, more than 200 years ago, upon the founding of the University of Virginia in 1819, it was Thomas Jefferson's notion that learning is a lifelong process. Thus, still today, students at UVA and some other institutions of higher learning are referred to by their year in school (e.g. as "first-years" rather than "freshman") to reflect a commitment to a lifetime of insatiable curiosity. With such an approach to education, the result is a learned society with a politically and culturally involved population.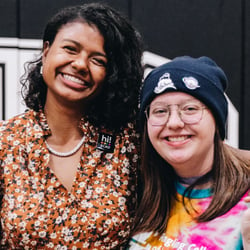 The UNESCO Commission states that education is fundamental to personal and social development: "…while education is an ongoing process of improving knowledge and skills, it is also - perhaps primarily - an exceptional means of bringing about personal development and building relationships among individuals, groups, and nations."
So, while there may be little doubt that successful graduates will view themselves as lifelong learners, the process of how to teach students according to the four pillars of a 21st-Century education may be best demonstrated by real-world student case studies.
LEARNING TO LIVE TOGETHER
"Learning to live together, by developing an understanding of other people and an appreciation of interdependence - carrying out joint projects and learning to manage conflicts - in a spirit of respect for the values of pluralism, mutual understanding, and peace."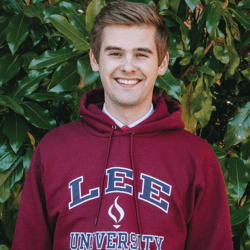 Will Duncan '22 has attended Mount Paran Christian School since the first grade. By learning within a community of believers for the past twelve years, Will says his life has been changed for the better. This is due in part to the caring and knowledgeable teachers, the variety of opportunities available both inside and outside the classroom, and the ever-present biblical emphasis. "I believe that this school has truly set me up for success academically, in the arts, and spiritually," Will shares. "All my teachers have taught their courses very well, and each one of them were concerned for my well-being."
Beyond the classroom, MPCS has offered Will an abundance of opportunities, including a creative outlet for his God-given musical talents with the MPCS chapel band course. Assistant Head of School for Christian Life Mr. Steve Kyle shares, "Over the last four years, Will's consistent leadership in chapel band has been essential. He is a glowing example for other students to follow as we continue to fulfill our mission of creating servant-leaders."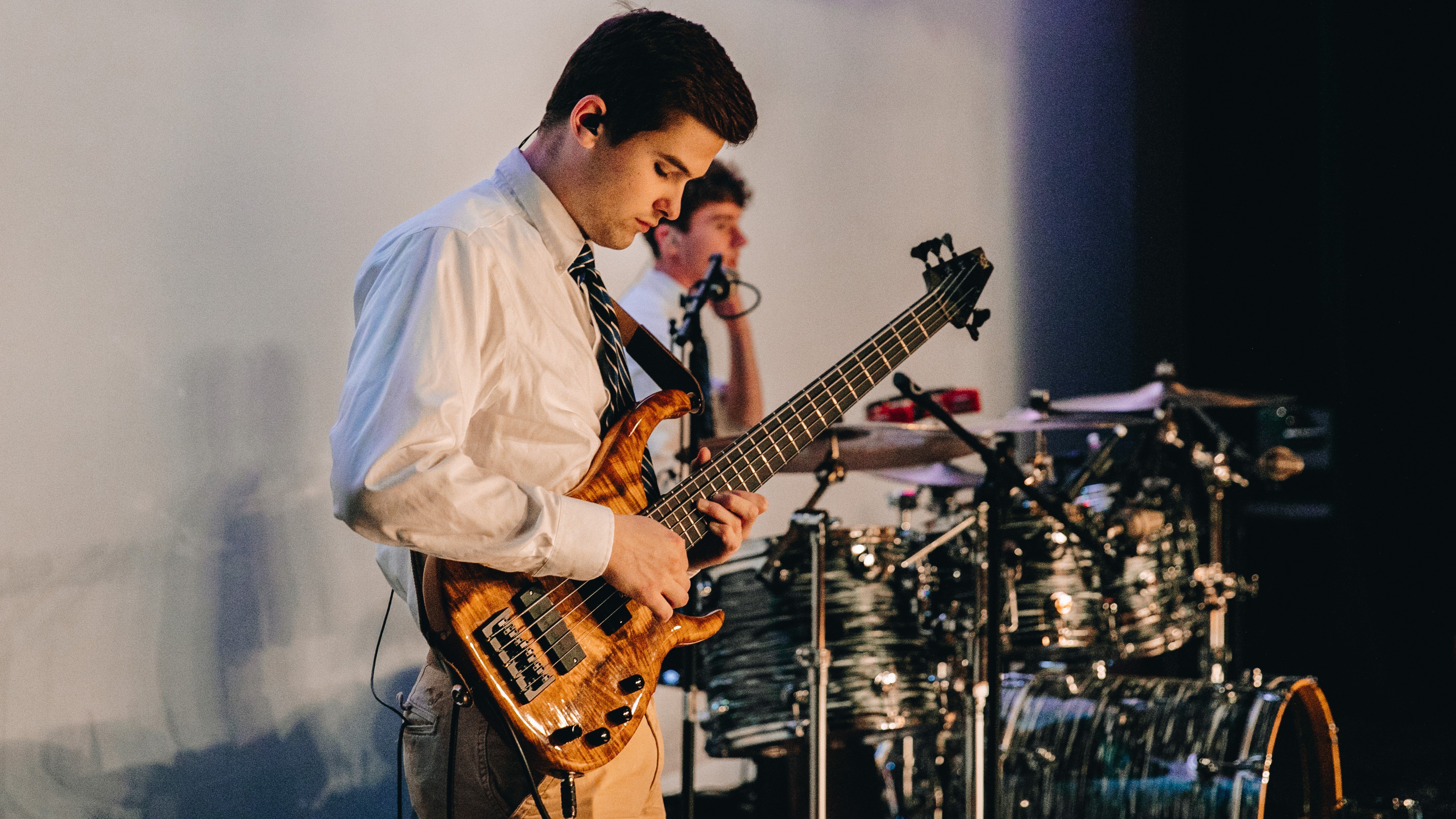 With a love for music, Will also deeply appreciates the directors and conductors who have encouraged his study of drama and music. His favorite memory of his time at MPCS is a recent one: portraying Captain Von Trapp in the high school musical production of The Sound of Music during his senior year. Given the current political climate in Eastern Europe, he says, "I am so grateful that God chose my cast members and me to tell that story, at this time."
Through it all, Will has maintained an attitude of humble servant-leadership, thinking of others before self. His leadership through the Student Government Association is a testament to serving others. And, Will's participation in chapel band has developed his faith walk. Will also found his high school Bible classes to have been valuable, offering opportunities to consider his beliefs, dialogue with people at different stages in their faith, and study biblical responses to current events. It's this sense of community and faith that has helped Will and his peers learn to not only live with one another, but to thrive together.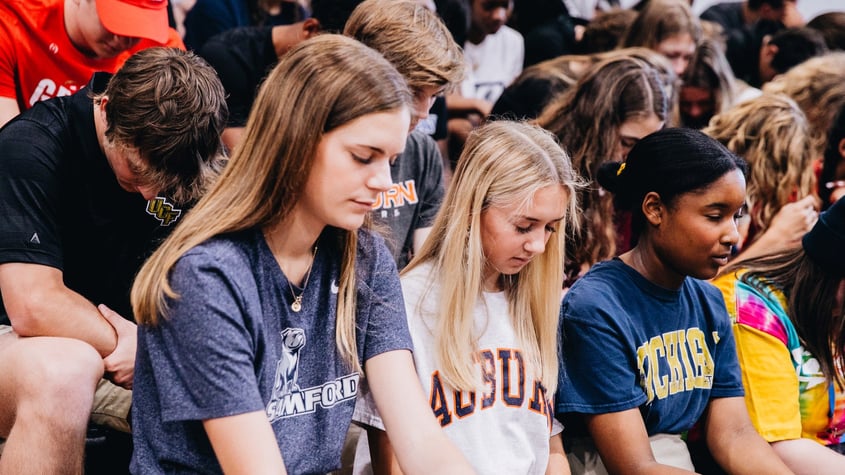 LEARNING TO DO
"Learning to do, in order to acquire not only an occupational skill, but also, more broadly, the competence to deal with many situations and work in teams. It also means learning to do in the context of young peoples' various social and work experiences which may be informal, as a result of the local or national context, or formal, involving courses, alternating study and work."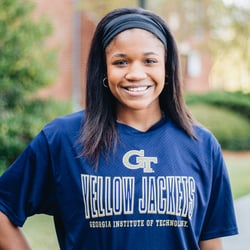 Teamwork. It's likely the first word that springs to mind when one thinks of athletics. At MPCS, teamwork is paired with passion, integrity, humility, and a commitment to excellence. All of these characteristics are foundational to the MPC athletics program. These traits also perfectly describe how a 21st-Century learner can "learn to do," as seen in the experience of Kara Dunn '22. Through participation in sports and by serving as a mentor, Kara has garnered numerous athletic accolades and made countless friendships. "We, as a school, are one family," says Kara. "I have gone out of my way to be friends with people in different groups - to have a different variety of friends."
In her five years at MPCS, through dedicated practice and relentless effort, Kara has earned not one, but two, State championships - in volleyball (player of the year) and basketball (player of the year, team captain). While becoming an elite athlete makes huge demands on time, Kara has not allowed her academic experience at MPCS to suffer, earning Honor Roll recognition. She has balanced her passion for sports with academics, learning at a young age the valuable skill of multitasking and prioritizing projects and her time. Learning how to manage projects and multiple demands will no doubt serve Kara well.
"I am thankful that Kara was able to be in a school that is Christ-centered, while being filled with many different opinions, so she could grow her own faith," says Stephanie Dunn, Kara's mother and basketball coach. That experience has made a difference for Kara, as she says the school's intentional focus on growing minds has helped her to try new things with an open perspective.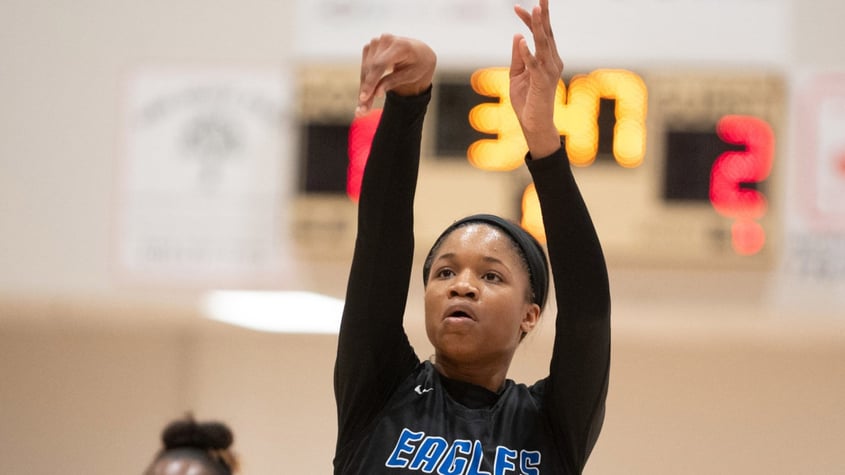 LEARNING TO BE
"Learning to be, so as better to develop one's personality and be able to act with ever greater autonomy, judgment, and personal responsibility. In that connection, education must not disregard any aspect of a person's potential: memory, reasoning, aesthetic sense, physical capacities, and communication skills."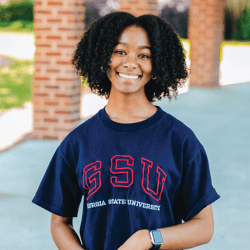 Be bold! That's the advice that Nia McElhaney '22 offers to her peers. Learning who you are, making bold choices, taking a chance - it's the very same advice Nia, a self-described soft-spoken student followed herself. The result led to her dream role as drum major of the MPCS Soaring Eagle Marching Band. "Band has been a vital part of my time at MPCS, and I can truthfully say that I have dedicated loads of time and energy to it," Nia shares. "When I joined marching band my freshman year, I had every intention of being drum major my senior year. I remember practicing my marching basics in my room, doing breathing exercises so I could finally play as loudly as Band Director Mr. Billy Flood wanted me to and mimicking the drum major's conducting technique." By her sophomore year, Nia earned the woodwind section leader position, culminating in the drum major role her senior year.
Indeed, Nia shares that many of her favorite high school memories revolve around band. She spends her free blocks in the band room, helping Mr. Flood with the fifth- and sixth-grade bands. "Those kids mean a lot to me," she reminisces. "I feel blessed they've allowed themselves to not only see me as a mentor, but also as a friend. I'm glad that I have a place in their day to offer encouragement and mentorship." Nia says she'll miss most the younger students at MPCS upon graduation: "There's a sense of inspiration that comes from seeing children grow up in the same environment that I did; it makes me want to do what I can to make their experience growing up even better than mine."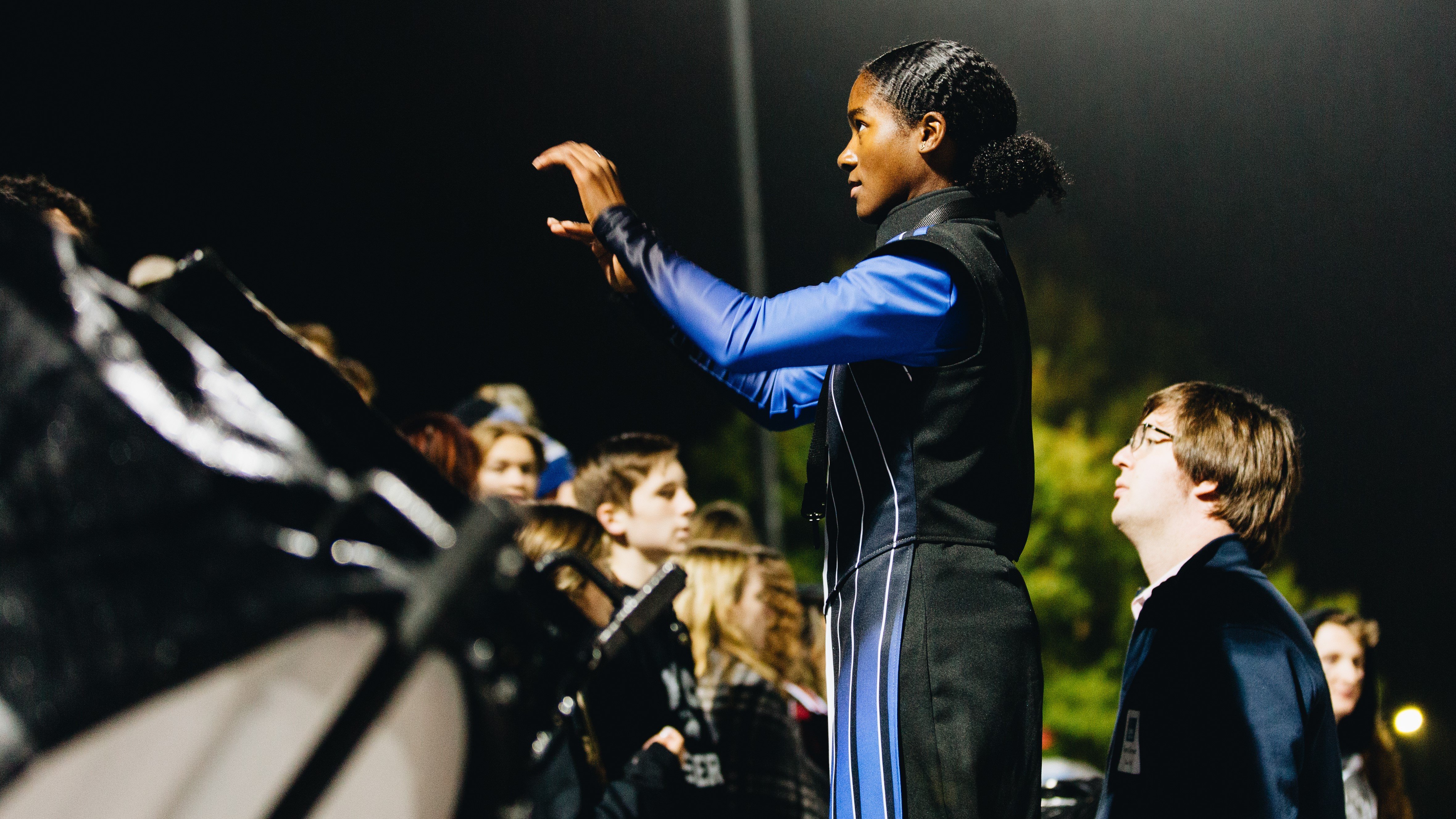 Developing students' social and emotional skills is a key part of producing successful learners, adept at facing challenges of any sort. Nia advises students to step out of their comfort zone by introducing themselves to at least one new person and overcoming the fear of asking questions or making small talk. Being involved and engaged, such as by joining extracurriculars, is also a powerful way of establishing community and is a sure way of getting acclimated to a new environment.
With strong partnership between faculty and family, Nia has flourished. Her mother, Dr. Shameka Hunt McElhaney, credits small class sizes at MPCS for allowing a genuine connection between students and teachers: "Having Nia under the wings of Mr. Flood and Mr. Cary Brague, MPCS director of arts, has not only bettered her as a musician, but their wisdom and intellect has enhanced her growth into young adulthood."
Nia plans to continue her marching band experience at the collegiate level while pursuing a career in film, with the goal to write, direct, and produce her own film. Of her decision, Nia says she only recently came to terms with the idea of a degree in film: "I always thought that it was too outlandish or too much of a stretch. I thought I needed to follow a career path that was a bit more practical, so I thought about going into law and even medicine, like my mom. After sitting down and evaluating what would be the most ideal way to live my life, I accepted that entertainment is where I want to be. My goals are not guaranteed, but I will do what I can to get there."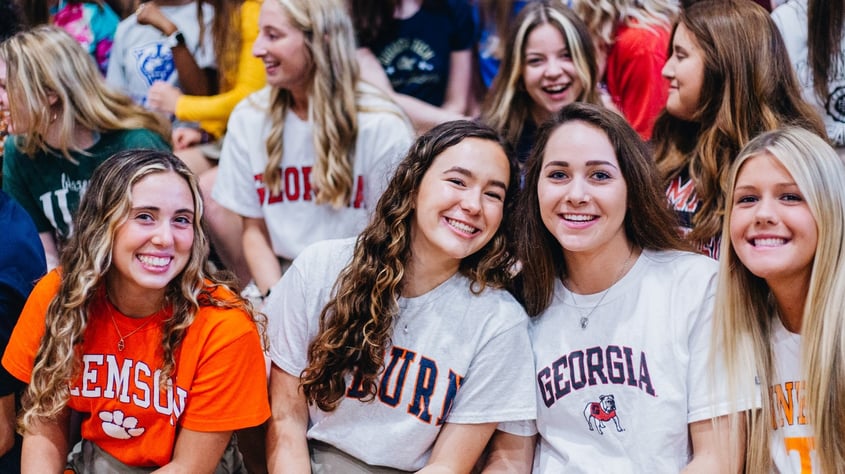 LEARNING TO KNOW
"Learning to know, by combining a sufficiently broad general knowledge with the opportunity to work in depth on a small number of subjects. This also means learning to learn, so as to benefit from the opportunities education provides throughout life."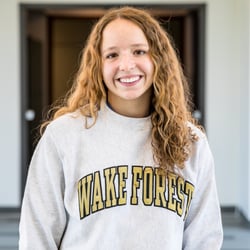 What's the secret to a great educational experience? According to MPCS class of 2022 Salutatorian Sarah McCune, the answer just might lie within a school's unique learning environment. With 15 years spent at MPCS, beginning in PreK3, Sarah recognizes the value of learning that extends beyond the classroom to create a community focused on the student and the family, as a whole, rather than focusing solely on student performance within the classroom.
One of the MPCS core values is to be learning focused, which Sarah defines as not only taking advantage of the school's academic offerings, but also valuing the opportunities that come from a community of believers. "There is something to be learned in conversations and interactions with every member of the community," she says. "Through conversations with my teachers, especially, I have learned more than what can be taught in the walls of a classroom."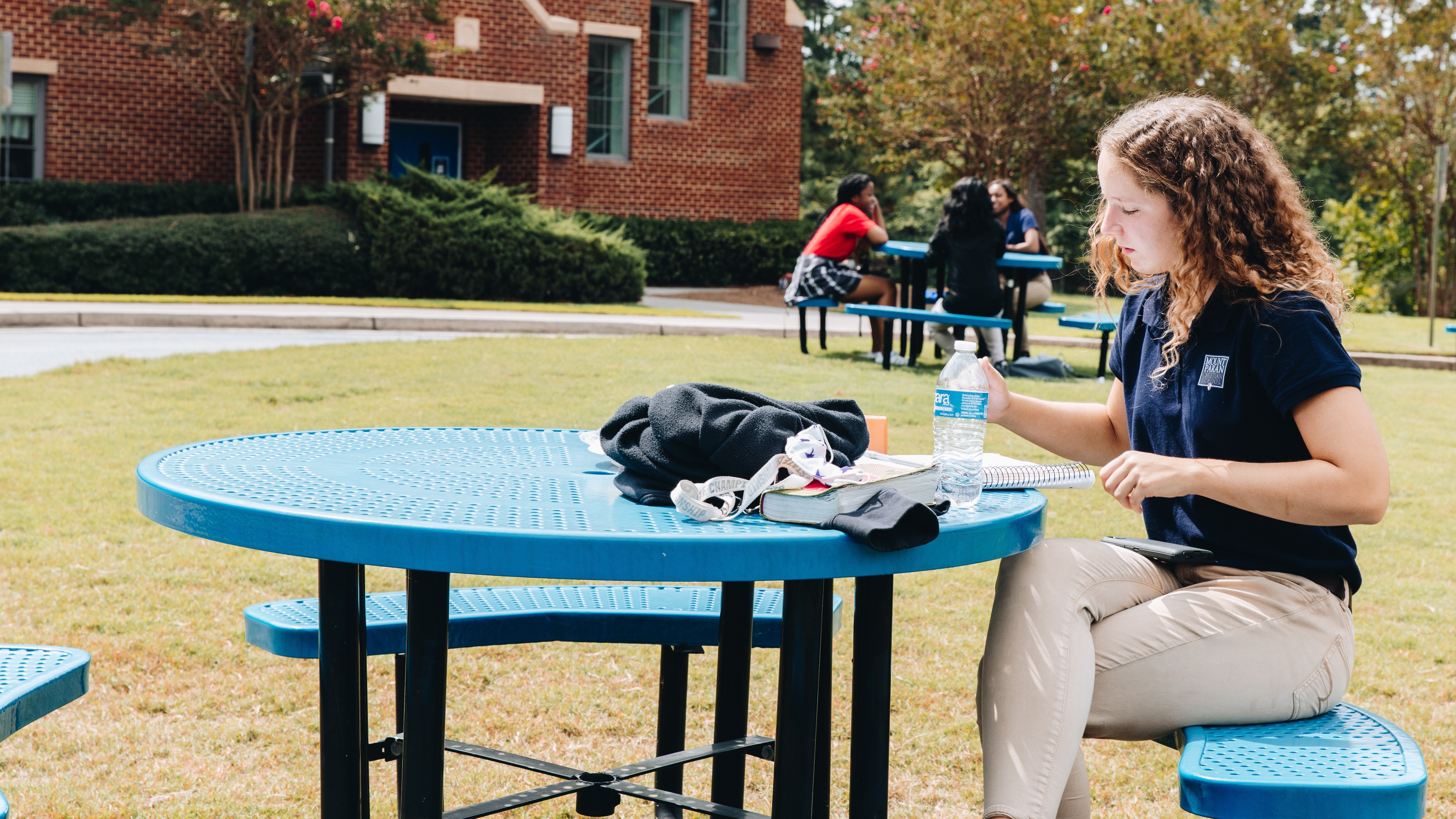 Developing a heart for servant-leadership pushes Sarah to look for moments to pour into others or contribute to classroom discussions, rather than viewing opportunities for personal gain. For instance, she shares her varsity State-swim team experience with the middle school swim team by serving as their head coach.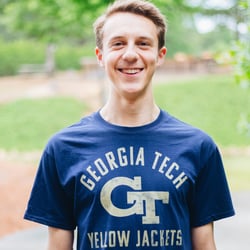 Likewise, for class of 2022 Valedictorian Steven Baker, embracing intellectual curiosity and pursuing excellence is key to future success. Knowing that he desires to pursue a degree at Georgia Tech in computer science, Steven has poured into his passions throughout his high school career: "I've had a strong interest in technology and engineering throughout my life, exemplified through my enjoyment of competing in robotics throughout middle school and high school." In addition to his successes in the MPCS robotics program, he took the initiative to secure a software development internship for a business intelligence startup, has learned eight programming languages, and even wrote the computer program that assigned carpool colors to MPCS families for the past two years. Steven has continuously mentored younger students in the MPCS robotics program, helping with the middle school and fifth-grade programs and leading efforts to host competitions at MPCS for middle school students.
An aspiring entrepreneur, Steven credits the MPCS approach to academics with helping to inspire his innate curiosity, providing opportunities that pushed his academic interests. Throughout his high school career, Steven has taken rigorous courses – excelling in 17 AP-level credits – and challenged himself to learn well beyond what is required for high school graduation. Having completed the math course offerings at MPCS, Steven was dual enrolled at Georgia Tech his senior year, taking two college-level math courses – linear algebra and multivariable calculus.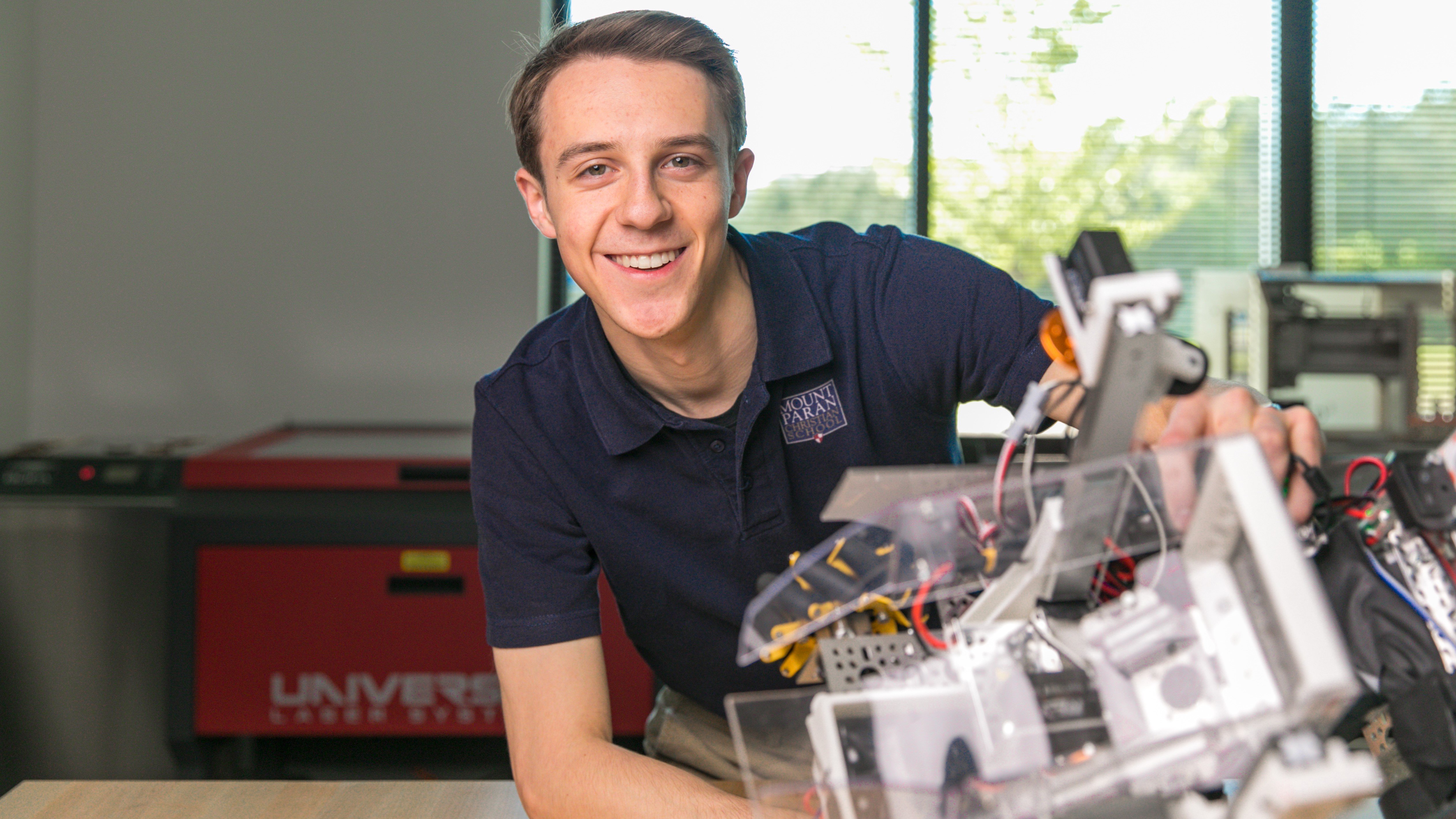 PREPARED FOR THE FUTURE
As these five recent graduates demonstrate, by developing the skills necessary to become lifelong learners, there is hope for the students of today to become the leaders of tomorrow. By building upon the four pillars of education, schools can follow the example of MPCS to help students develop the skills necessary to be successful, no matter what the future holds. As Steven says, "MPCS has provided me with countless opportunities to grow academically, socially, and spiritually in a way that makes me confident that I am well-prepared to head on to college and face the world."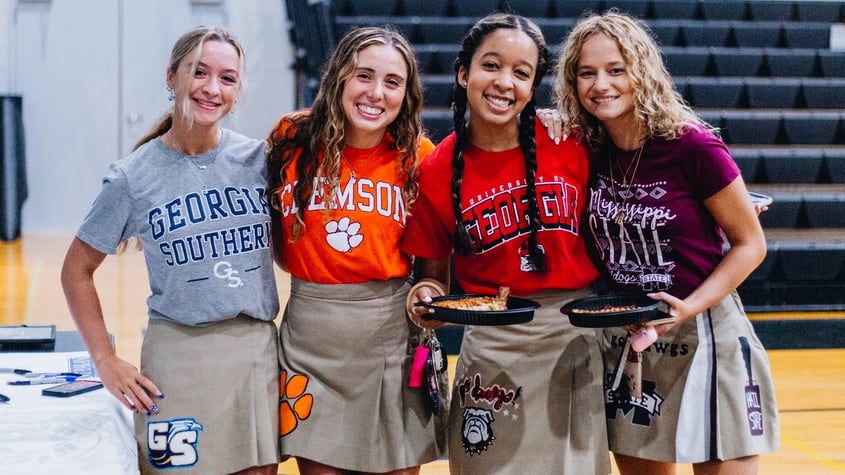 ---
Amber Irizarry is the communications content specialist for Mount Paran Christian School. She earned a bachelor of arts degree in English from the University of North Georgia and a master of arts degree in communication from Georgia State University.
Curious about the Mount Paran Christian School experience for the total educational journey for your child? Click here to learn more.
Sources:
"Four 'Pillars of Learning' for the Reorientation and Reorganization of Curriculum: Reflections and Discussions"
"Learning: The Treasure Within; Report to UNESCO of the International Commission on Education for the Twenty-first Century (highlights)"