Mount Paran Christian School invited Brenda Fitzgerald, Ed.S/Curriculum Specialist, to help bring understanding about dyslexia to our parent community. The evening offered parents and educators a time to learn from Mrs. Fitzgerald, who specializes in reading and reading disabilities. It is not only our goal to set up our students for success, but also to be a resource for our parents and the local community in encouraging children who may need additional academic support, such as those who have dyslexia.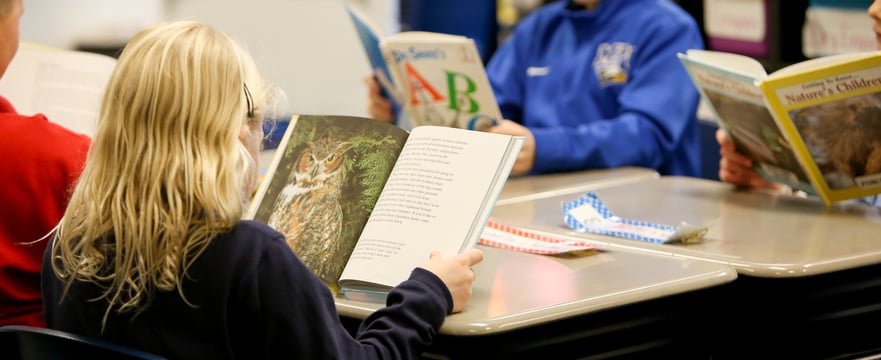 Defining Dyslexia
The brain has a phonological processor that helps you hold words to understand, manipulate, and attach them to a graphic symbol. Children with dyslexia typically have trouble with reading and spelling because of an inability to be able to hold sounds and attach them to the graphemes (letters) that represent the sounds. Therefore, they have trouble breaking the "written code" of reading and spelling. Dyslexia impacts the language domain of an individual, but it does NOT impact one's reasoning or thinking ability.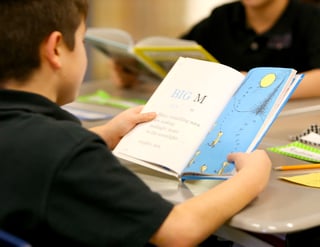 There are many characteristics of dyslexia which should be closely monitored in the early years of education. A child in preschool may leave out phonemes (smallest unit of sound) in a word such as calling spaghetti, "sketty," or be unable to hear and reproduce rhyming patterns. A kindergartener or a first-grade student often struggles with the basics of reading where they seem to know something one day and not the next. They have difficulty with hearing syllables in words, rhyming, and letter/number reversals. Additional characteristics of children with dyslexia are omission of words, reversal of words when reading, poor spelling, and slow fluency. These struggles, if left without remediation, will often begin to create anxiety and frustration. Most often, these children will hold it in at school and then let their frustrations out in the afternoon at home.
Take Action
A child with dyslexia needs to receive the proper remediation of a structured literacy program to help them become successful students. They need to learn a systematic phonetic approach so that they can begin "breaking the written code" and start building vocabulary. Early intervention is the key to help children with dyslexia. If you have a child with dyslexia, the best thing you can do is educate yourself about it by becoming familiar with the International Dyslexia Association or reading "Overcoming Dyslexia" by Sally Shaywitz M.D.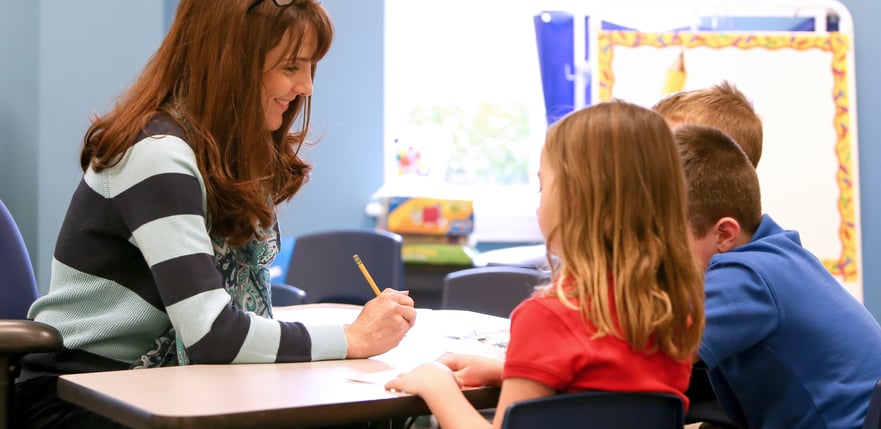 Finding a well-respected psychologist who is knowledgeable about dyslexia to do a psychological evaluation on your child will help ensure an accurate report will be used to create an action plan on how to best help your child academically within their school setting. Most likely, you will need to find a tutor to begin working with your child on a weekly basis and/or your child may need to participate in a program within his/her school to help support his/her needs. Finally, it will be extremely important to find and develop your child's gifts. A child with dyslexia is often an "outside-the-box thinker" who possesses God-given talents in many other areas. You will need to help your child find an avenue where they are able to shine!
Finding Success
Mount Paran Christian School continues to support and educate students with dyslexia in lower, middle, and high school. Many of these students receive support in our Directed Studies program along with the ability to discover and strengthen their individual interests in the arts, athletics, and STEAM programs. We strive to help many children with dyslexia or other mild learning differences to be successful by giving them the support that they need academically, emotionally, and spiritually to know that they are a precious child of God who has a significant purpose.
RESOURCES:
International Dyslexia Association of Georgia : ga.dyslexiaida.org
Decoding Dyslexia: Decoding Dyslexia Georgia
Book: Overcoming Dyslexia by Sally Shaywitz M.D.
Directed Studies at MPCS: Directed Studies Program
Tina Baker serves as a Directed Studies Teacher in lower school, providing individualized support for students at Mount Paran Christian School.
---
For more than 40 years, MPCS has provided students who have dyslexia or mild learning differences a plan for success in the classroom.
To learn more about the history and offerings of the Directed Studies program at MPCS, please click here.