One of the many benefits of an independent school education is that school leadership has the freedom to choose curricula, which can include biblical teaching and religious discussions. The benefits of such an educational opportunity have an eternal impact on young lives, with students deepening their faith and developing servants' hearts.
In this final installment of the "Letter to My Alma Mater" series, alumni share how their relationship with God transformed during their time at MPCS and how developing a strong belief system has shaped their future.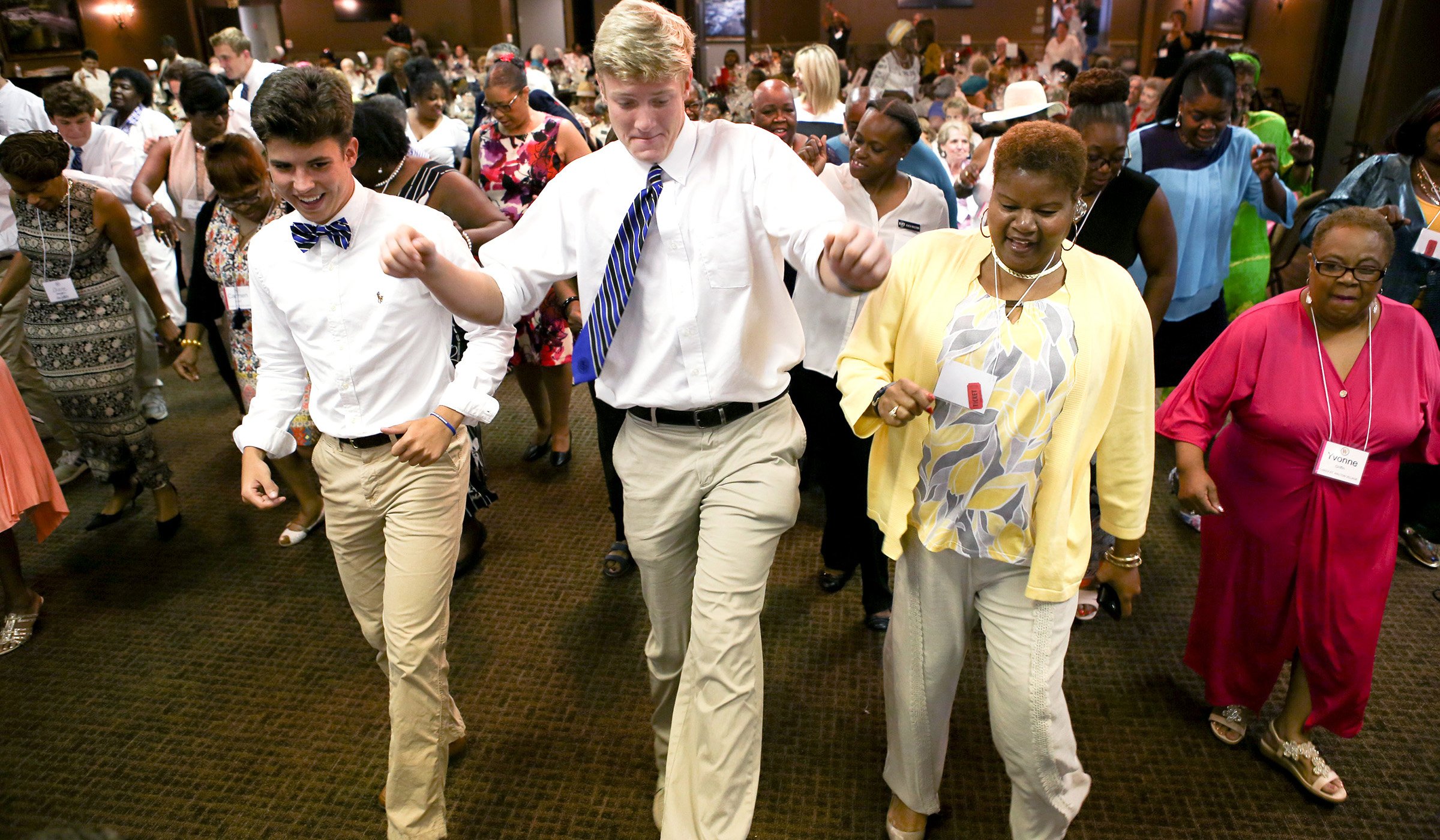 GROWING FAITH
"I feel extraordinarily lucky that I was able to grow up with Bible classes, spiritual emphasis days, chapels, Bible studies, and school-wide prayers as part of my daily routine [at MPCS]," says Brooke Underwood '18, a student at the University of Georgia. She credits her MPCS teachers with making the biggest impact:
"Seeing Christianity in action through my interactions with the MPCS faculty was what really taught me how to walk in truth and carry out my purpose of expanding God's kingdom, honoring God in my real life. As I was navigating my faith, my teachers supported and guided me, while praying for protection and blessings over my life constantly. Every day, I feel so blessed to have the foundational knowledge of the Bible that I have, because I know how to study and interpret the Bible on my own. Mount Paran also fully equipped me to be able to defend my faith to anyone at any time, while remaining kind and tolerant to others' diverse beliefs."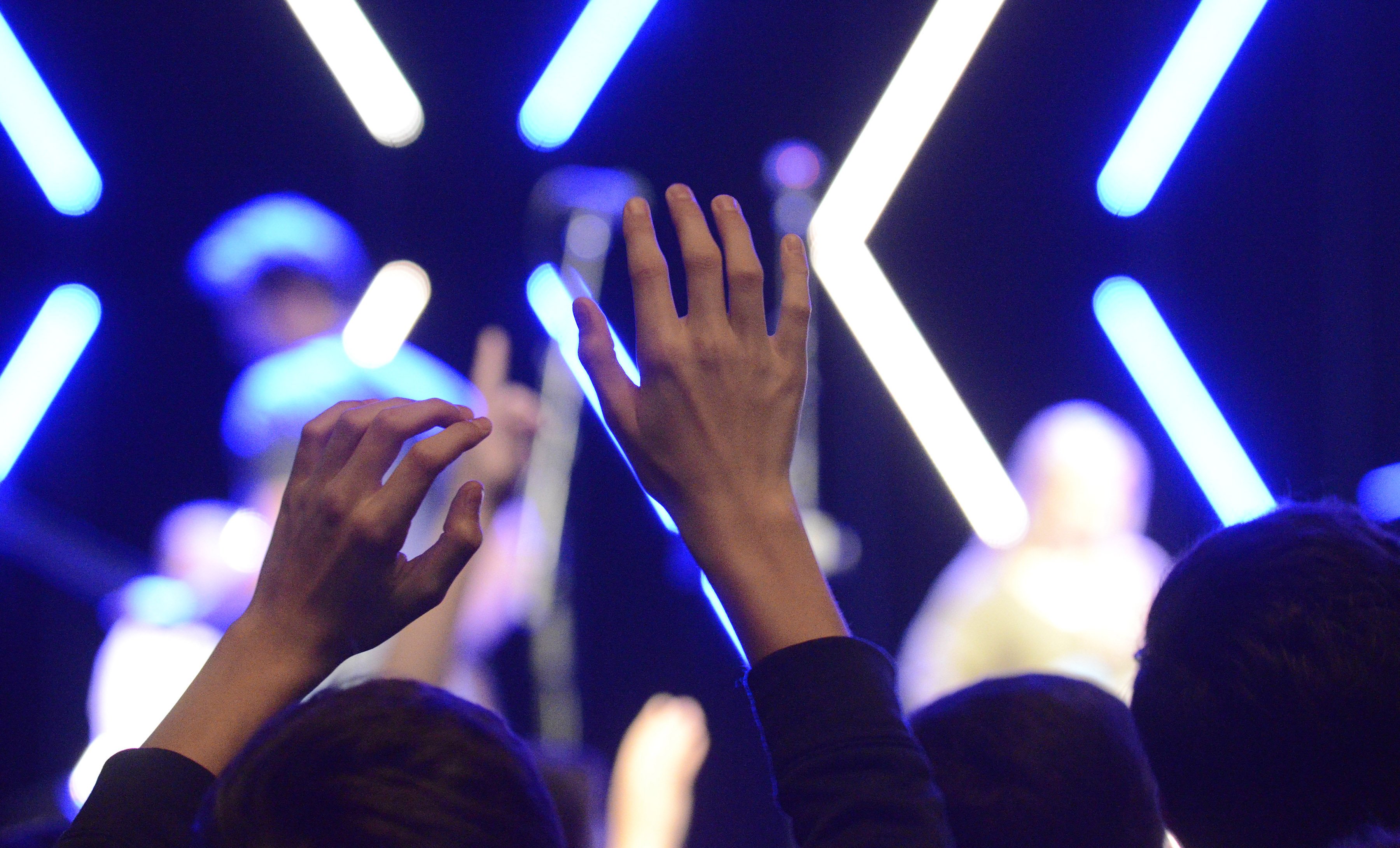 ---

For Emily Harrell '15, a Psychology and Religious Studies student at the University of South Carolina, a strong foundation of apologetics at Mount Paran Christian School and faithful teachers helped set the stage for her future path in full-time ministry.
"Having teachers who care about me and about my walk with the Lord set me up for continuing in following the Lord in college," she says. "Even the friends that I made at Mount Paran are still some of my closest friends, having built our friendships on our faith in God and our experiences at Mount Paran."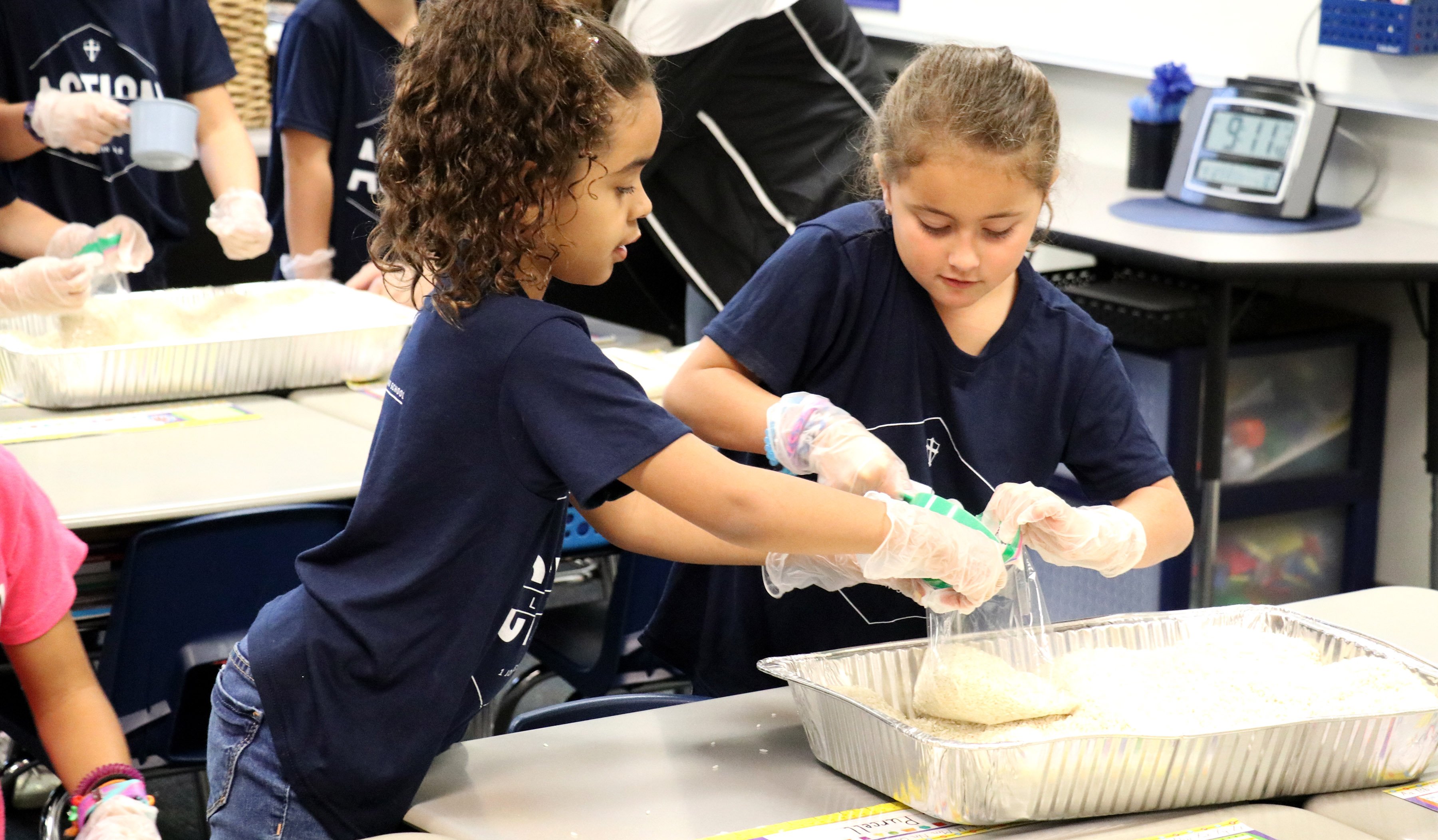 Emily finds herself drawn to servant-leadership by discipling younger girls at her church, reading God's Word daily, participating in mission trips, and actively sharing the gospel on campus. She says,
"Being surrounded by faculty, teachers, and students who know and love you and point you towards the Lord and to scripture is a wonderful way to stay grounded in the truth of the gospel. Mount Paran offered me a strong foundation for my faith and for what life on mission and in community looks like. You leave this school knowing God better than you did when you got there."


---

Opportunities to grow faith abound at MPCS. For Dr. Andrew Anderson '11, such an occasion arose during his junior year, when he was elected to the role of class chaplain:
"This role allowed for me to grow spiritually with an intensity that I had not experienced before. I was responsible for the spiritual well-being of my fellow classmates, and I quickly realized that I must ensure that my own faith was on solid ground too. It was through this role that I started a lifelong commitment to Jesus Christ – one that has remained steady, and one that I have relied on through hardships and blessings."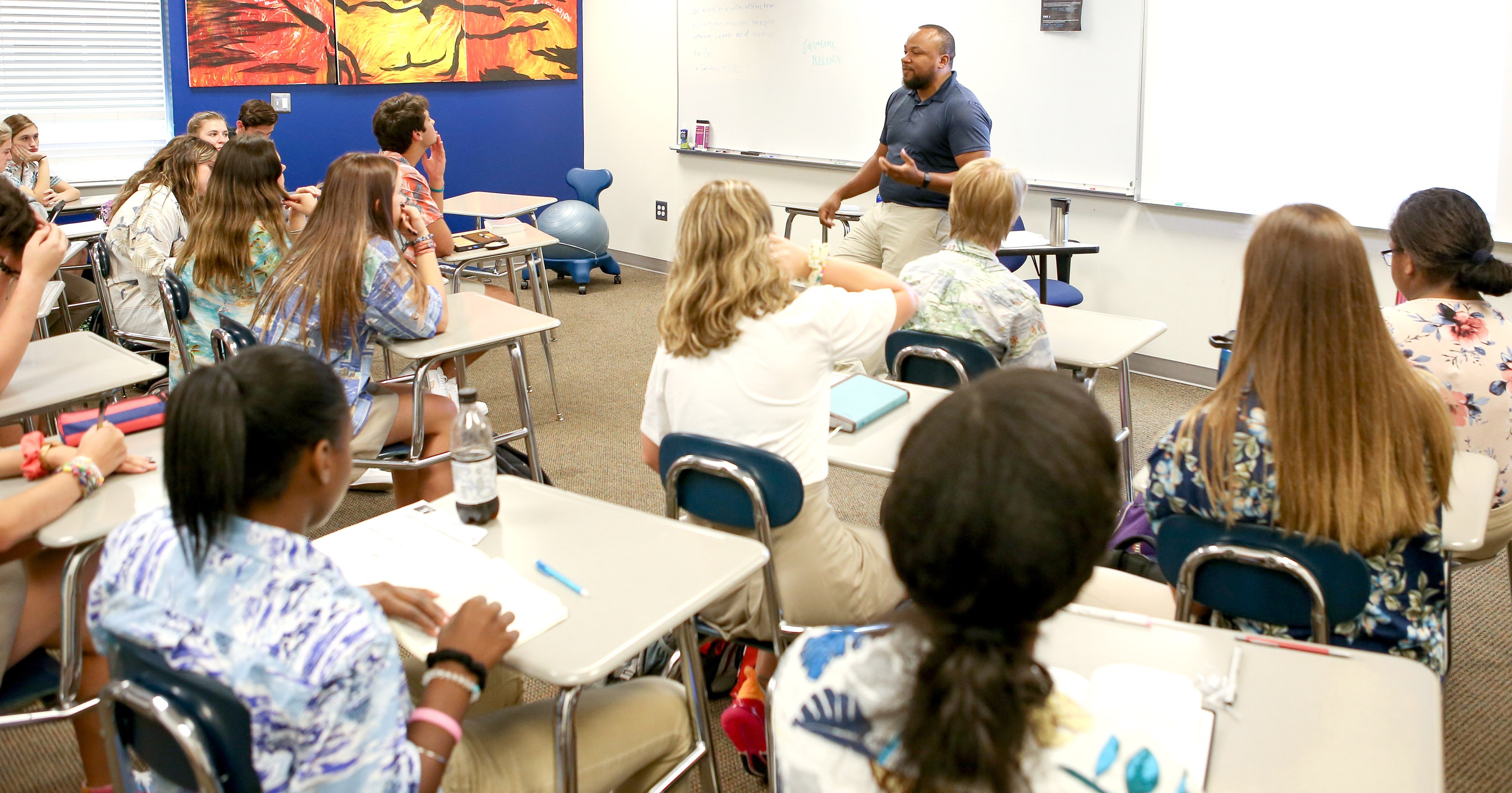 Andrew also fondly recalls praying with the football team before games, asking for God's protection, and engaging in service opportunities, such as the Key Club and mission trips.
"I realized that I enjoyed giving back to the community and encouraging others in their faith," he says.


---

Elizabeth "Stokes" O'Shields '13, Gallery Director for The Loft art gallery, likewise credits the faculty and staff at MPCS who:
"worked hard to not only teach, but also exemplify how to follow the mission statement of Mount Paran and guide us as we learned what it meant to be servant-leaders in our communities."
She hopes to continue to follow those tenants as they guide her to make the right decisions, including volunteer work as the secretary of the Marietta Arts Council.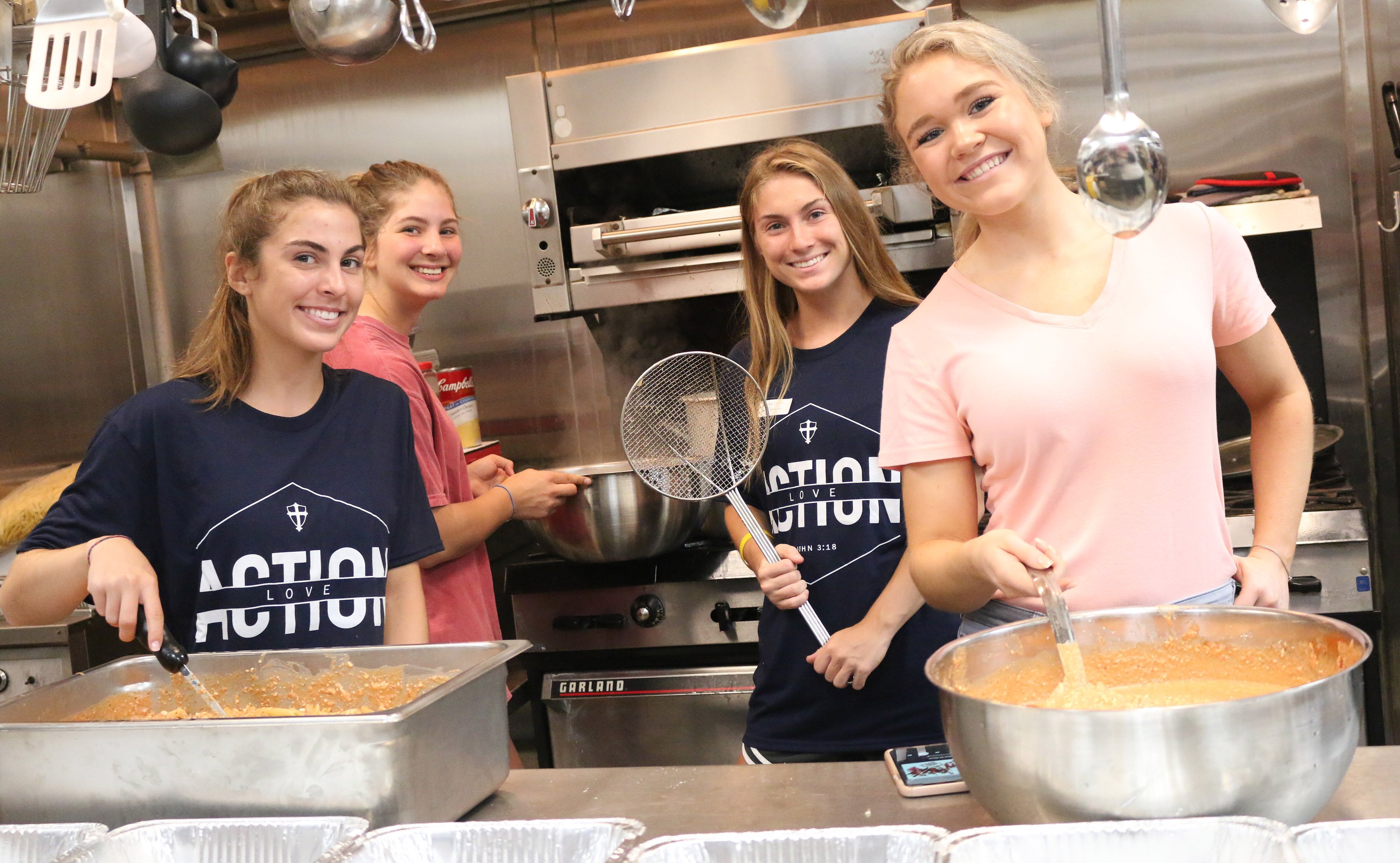 ---
KNOWINg god
"My junior and senior years in high school were transformative in the way I understood God and His word," proclaims Erin Sparks '11.
"It was during these years that I laid a strong foundation in my life as a Christ follower, friend, and life-long student. I remember sitting in my junior Bible class, and my teacher said, 'There is a difference between knowing about God and knowing God Himself. In this class, you will learn a lot about God, but I want you to remember that the ultimate prize is not merely the information you'll learn but the relationship you'll discover.' I think back to this moment often, and I am so grateful for both the truths I learned about God while at Mount Paran and the relationship I began with Him."
After her graduation from MPCS, Erin attended the University of Georgia, and now works as a full-time campus missionary with Every Nation Churches and Ministries, preaching the gospel and training college students to do the same. She also works with international churches in Europe and Eastern Europe to engage the campuses with the gospel and equip them for ministry.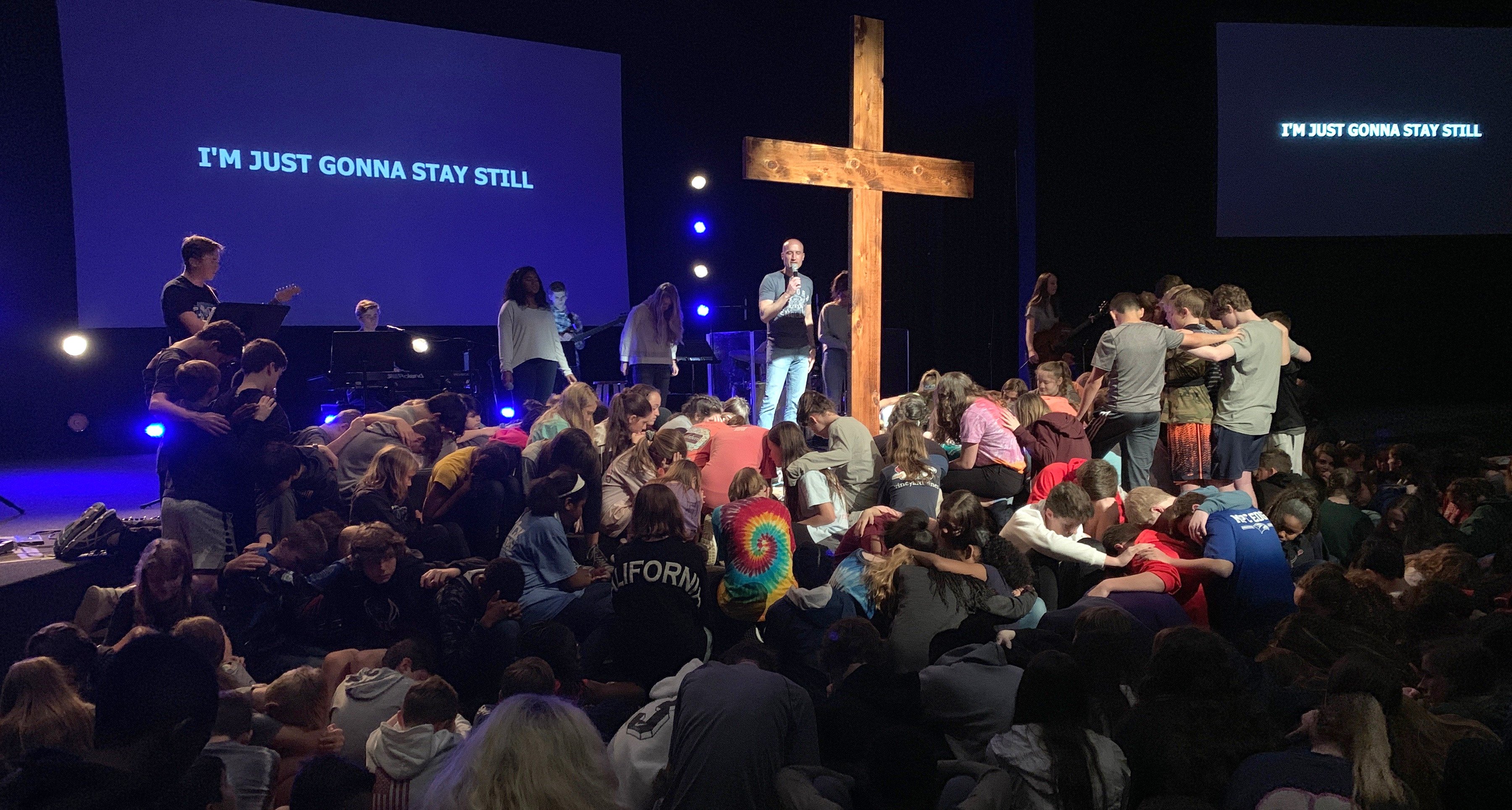 ---
Similarly, Drew Renno '13, works in ministry with Cru, an international campus ministry organization. He also graduated from the University of Georgia, with a Bachelor of Business Administration in Finance and a Bachelor of Science in Religion, and says God used MPCS to empower him to walk his current path.
"Mount Paran is an amazing place to be. By God's grace, it was through Mount Paran that I was set up for life in many ways. I grew in my faith deeply, was challenged intellectually, developed a great work ethic, grew in understanding of my manhood, built solid friendships, and had a good amount of fun. Lord willing, [I will be] on the track to serve overseas someday for Christ. What a privilege I have to honor God, love others, and walk in Truth by ministering to college students!"
Drew was similarly class chaplain, serving for four years. He was involved with a Bible study led by a group of dads at MPCS that he describes as "the most foundational experience of my life. Mount Paran prepared me for college, for my career, and life."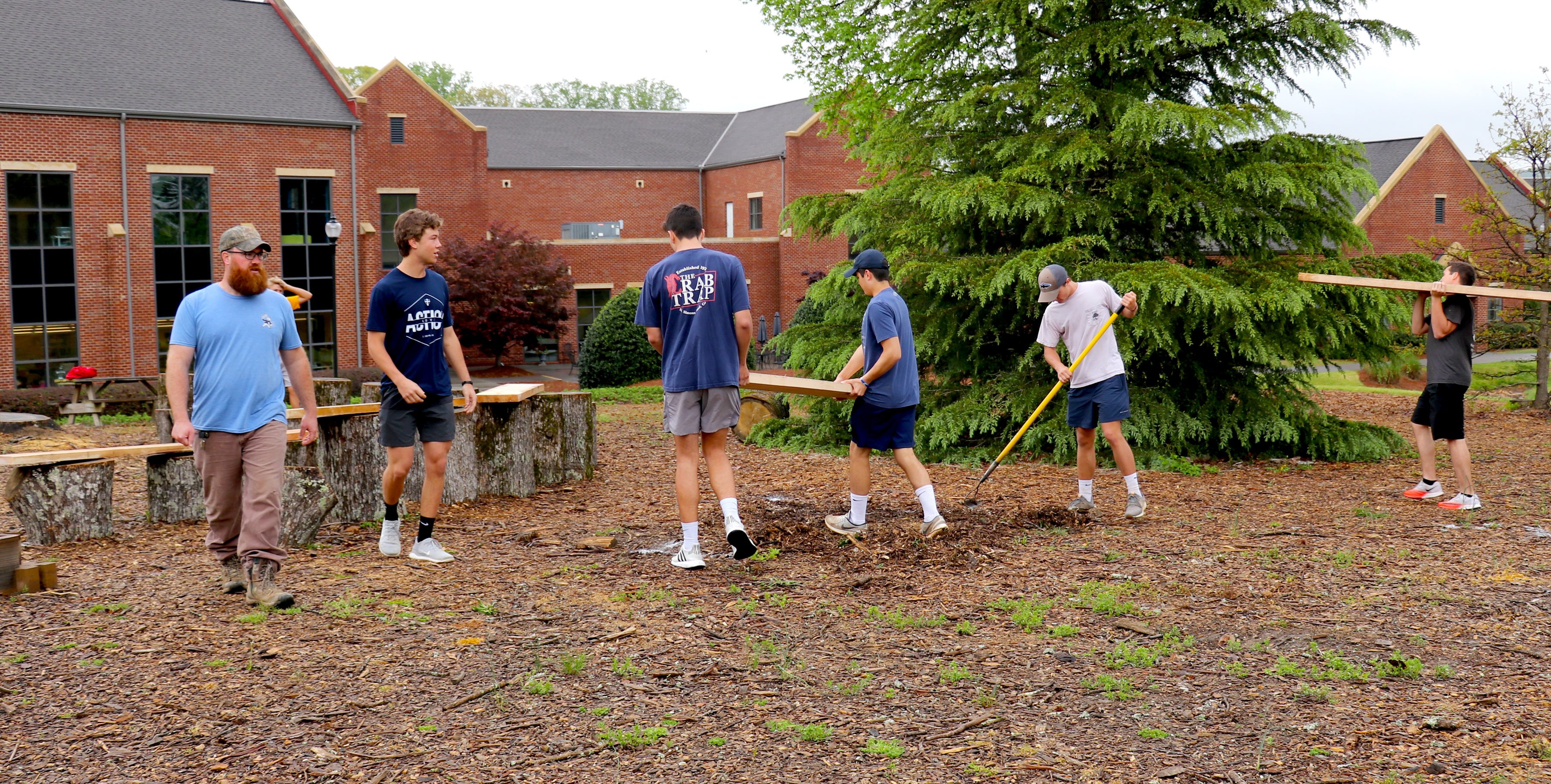 SURRENDERING ALL
Cole Weber '13 is also thankful for the young men's Bible study, which started as a small group of friends in seventh grade and continued to grow through graduation. "We met every Friday morning before school to get to know one another deeper and get to know Jesus deeper," he says.
"Mount Paran fosters a strong community that emphasizes the importance of servant-leadership, authenticity, and virtue. Getting to go through high school in a Christ-centered environment is a game-changer. When a school prioritizes Jesus and lifting up his name with everything they do, it teaches us to live our lives for him in everything we do. That's something I take with me to work every day. I just got married a few months ago, and about half of my groomsmen were the same guys that were sitting next me on Friday mornings in seventh grade, as we read scripture together. Amazing how life works."
---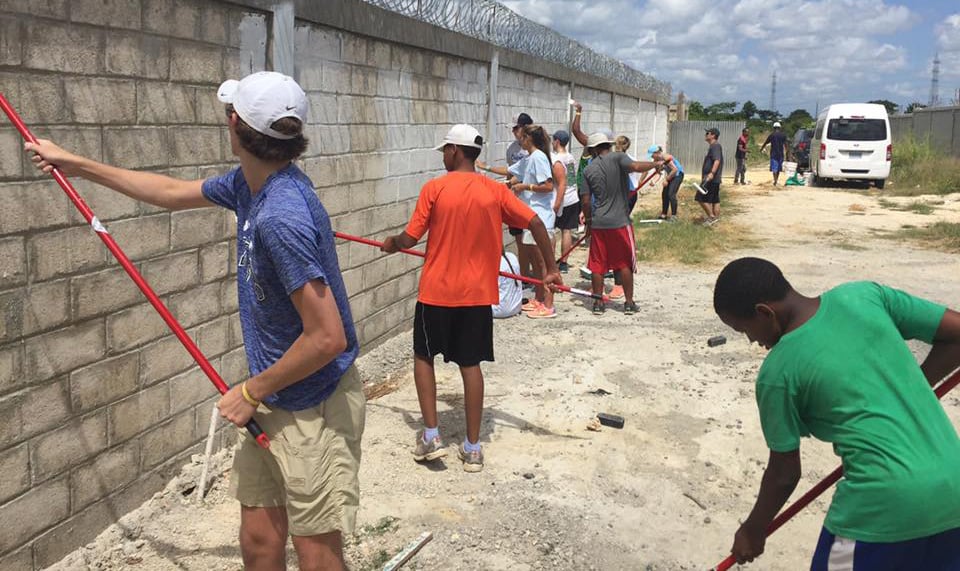 After she graduated from MPCS, Emily Kelly Cooley '11 attended Samford University, and then taught in a Title I public school.
"It was a wonderful experience," she says, "but the Lord had other plans in store for me. My husband and I are now training to become long-term missionaries to an area of the world in Asia where they do not even know the name of Jesus. Mount Paran Christian School not only helped prepare me for college, but for teaching and in becoming a long-term missionary."
Emily says the MPCS mission statement and the school's values are what carried her faith through different stages in life:
"Mount Paran helped root and ground me in the love of Jesus so that, when I graduated, I was able to rely on my faith as an anchor through all of the ups and downs of life. This wonderful school taught me how to surrender to the Lord and his desires for my life. Whether he was asking me to go to school, be a teacher, or be a missionary, I was able to say yes to him. Your walk with the Lord is a wonderful adventure, and Mount Paran helped get me on the path to start that adventure."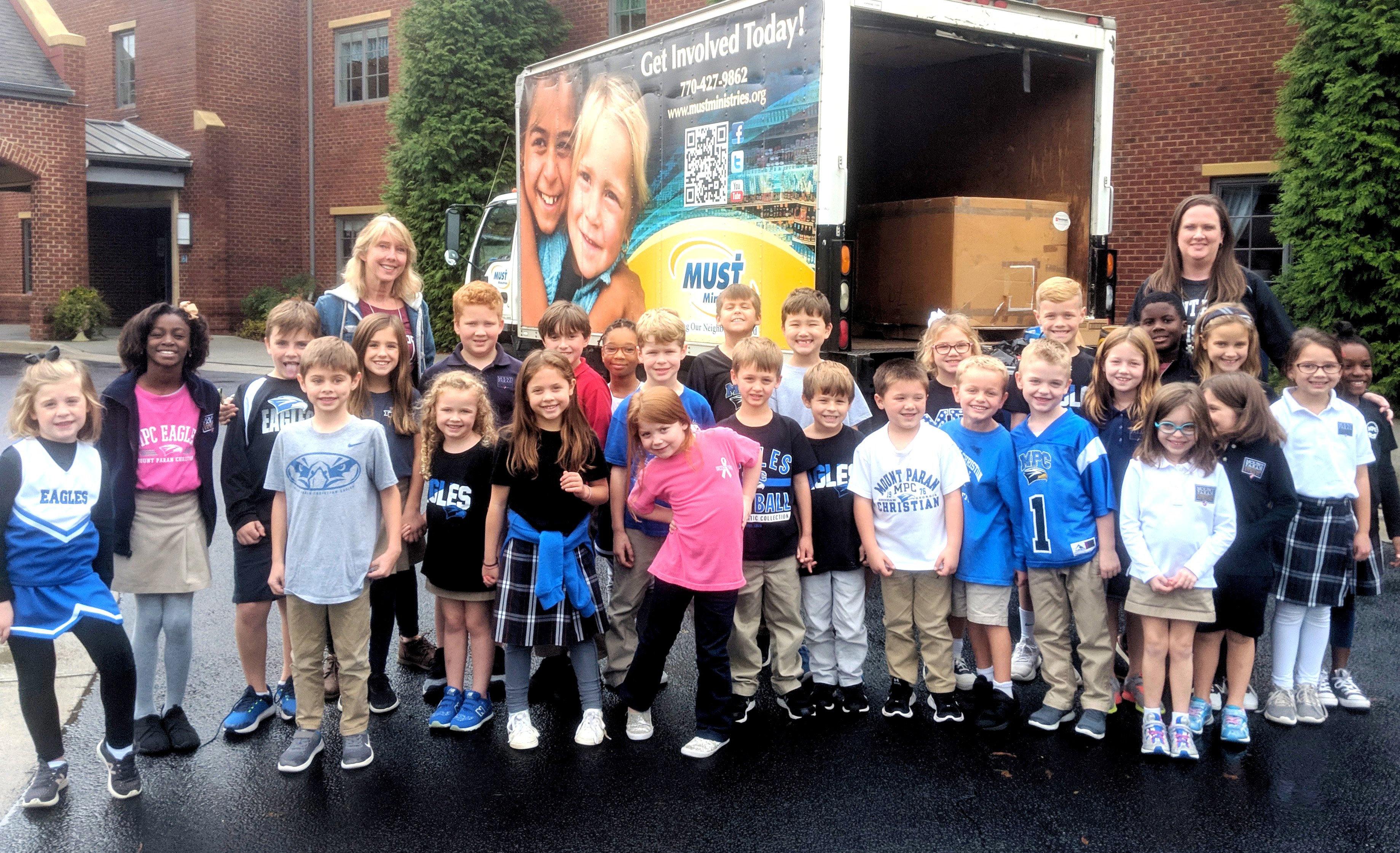 A strong spiritual foundation is also what Nathan Petit '18 received at Mount Paran Christian School, and it has kept him thinking positively in the brutally competitive field of performing arts:
"It becomes so incredibly easy to compare yourself to others and judge your worth based onto how [well you do], but the Bible teaches us differently. Our real identity, will never change – my identity is only in me being a child of God."
Nathan says that the other critical life lesson he learned at MPCS was to love. "Being Christian, I will always be the minority in [the secular field of the arts]," he says. "But every day is an opportunity to love others from a different background. I don't force them to come to church with me. I simply love them." Wise words to live by.
---
To accomplish its mission of uniting with home and church to prepare servant-leaders to honor God, love others, and walk in Truth, Mount Paran Christian School focuses on four pillars in everything we do: Academics, Arts, Athletics, and Christian Life. Through participation in these key areas, MPCS students graduate with a strong foundation for beginning their adult lives. For this "Letter to My Alma Mater" blog series, we asked several alumni to share their experiences at MPCS and how their time at the school made an impact on the path they took upon graduation.
---
John Braswell is the Alumni Relations Manager at Mount Paran Christian School. John graciously assisted with outreach to alumni in the areas of Academics, Arts, Athletics, and Christian Life for this "Letter to My Alma Mater" blog series. The letters were assembled by Amber Irizarry, MPCS Communications Content Specialist.
Learn more about how students are prepared for discipleship, service, and missions from the MPCS Christian Life perspective.