From encouraging creative thinking to working collaboratively, from honing skills to building confidence, the arts provide both an outlet for expression and input for developing innate artistic talent.
For the second part of the "Letter to My Alma Mater" series, MPCS alumni share how participation in the arts at the school changed their lives and offer advice for aspiring artists.

DISCOVERING A LOVE FOR THE ARTS
For some students, artistic talent comes naturally and is pursued for many years to hone their craft. Natalie Hammonds '17 had taken dance for 13 years before coming to Mount Paran Christian School. She says:
"The school changed me as a person, but it also changed me as a performer. With a magnet program in performing arts, I was pushed and challenged every day as an actor, singer, and dancer. The skills I learned from my time at MPCS are priceless."
Natalie is currently studying Theater Performance in college, with a concentration in Dance and Musical Theater.
"Pursuing a degree in musical theater in college is extremely competitive, but I felt confident and prepared going into the audition season. My freshman-year acting class in college looked almost identical to my senior-level acting class in high school. At MPCS, I was introduced to advanced acting techniques, and I also learned how to handle rejection in a healthy way through my teachers."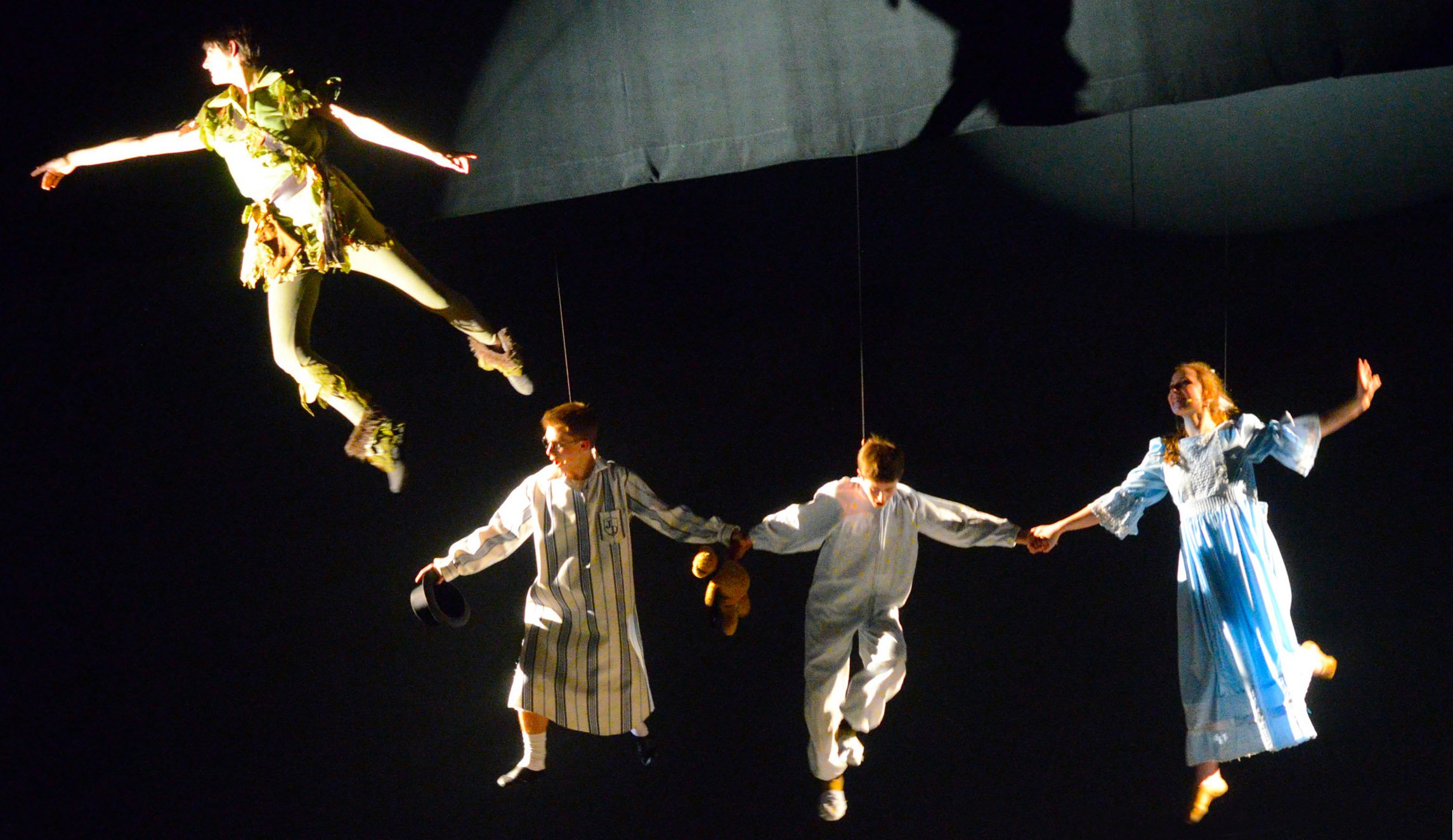 Like Natalie, Michael Persson '12 came to MPCS with a dance background, but the school helped him discover a new passion:
"When I performed in my first play on the MPCS stage, I was hooked. The school's performing arts program ignited a spark inside of me and set me on the path of musical theater."
Michael credits the MPCS Dozier School of the Arts and its "amazing" theater and dance teachers as instrumental in helping him solidify his pursuit of musical theater in college. Michael is now a professional musical theater actor in New York, having worked on a Broadway National Tour of 42nd Street, as well as for Disney Cruise Lines as a main-stage performer and many professional regional shows.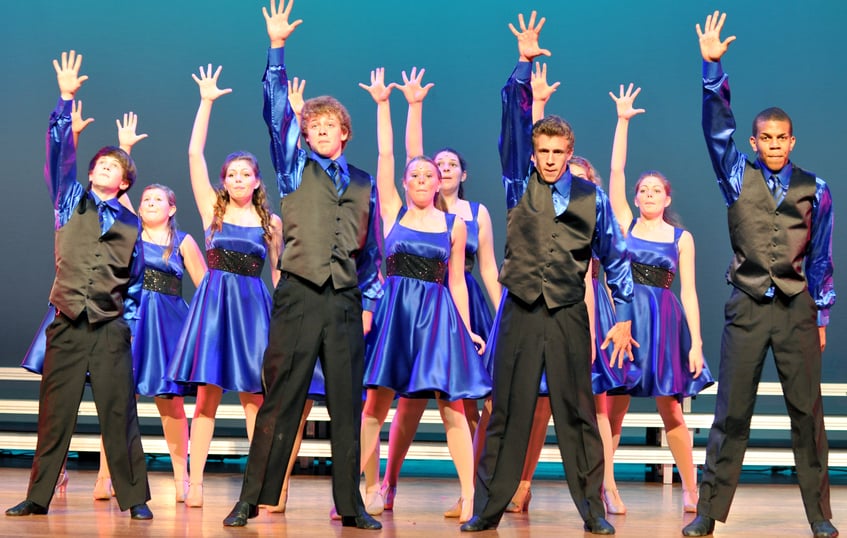 ---
Not all who find a passion for the arts start out that way. Nathan Petit '18 asserts that Mount Paran Christian School was pivotal in directing his future path. He says:
"My freshman year, I was planning on going to college to study biology. I was on a heavily academic track to prepare for that. Then, about halfway through high school, I discovered my love for the arts. It was an extremely dramatic shift."
Despite little experience with dancing, singing, or acting, Nathan felt a nudge from God to pursue performing arts.
"I was so glad that I was attending Mount Paran at that time, because it gave me the opportunity to explore what I wanted to. I could go from a more academic route to a more artistic route with the snap of a finger," Nathan states.
Nathan did not start dancing until he was 16 and found himself auditioning for colleges with other students who had been dancing for over a decade. Yet, he says the training he received from MPCS was superb, earning admittance to several competitive theater programs.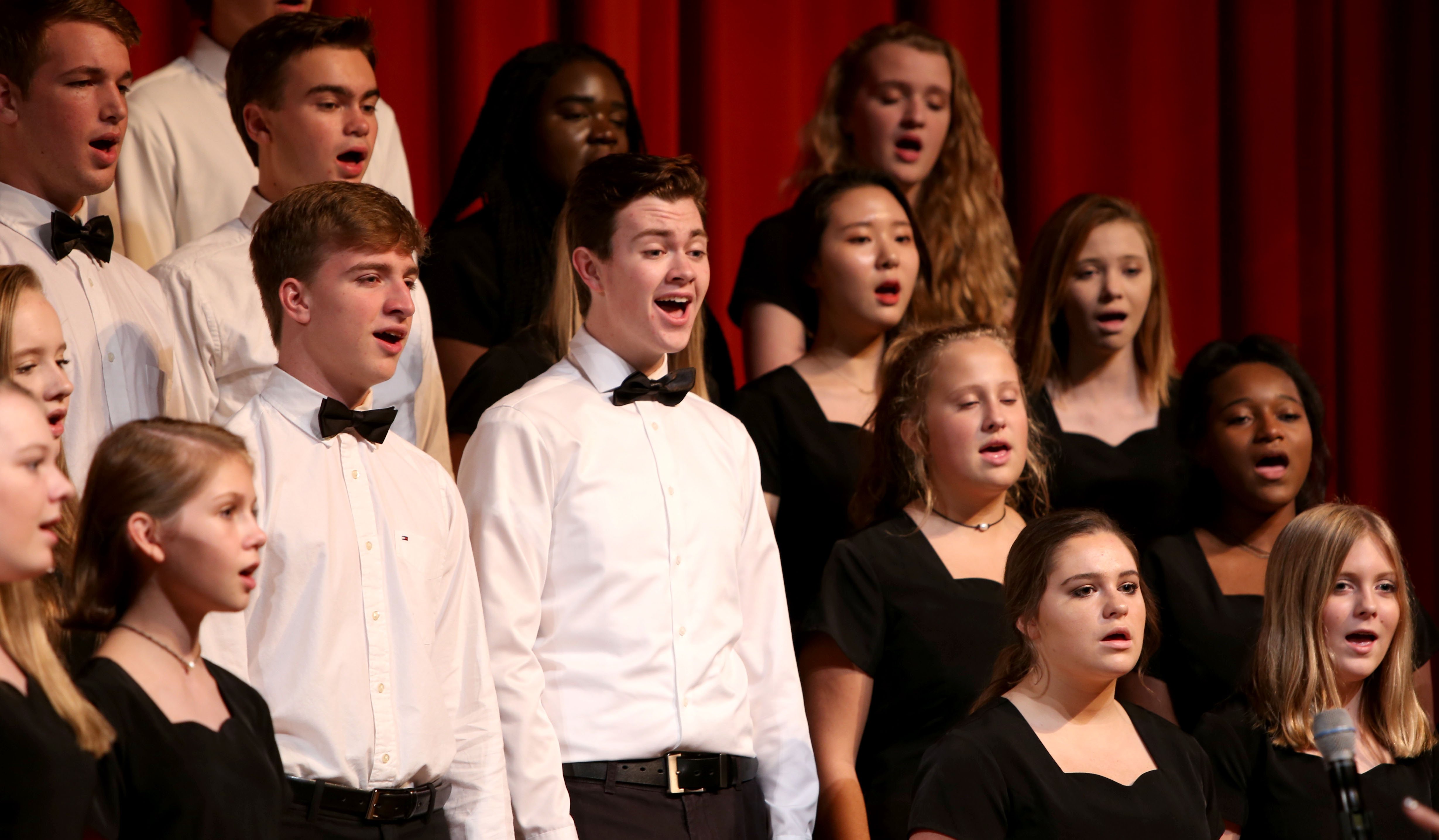 AN INTENTIONAL, IMMERSIVE CULTURE
Harrison Meyer '16 describes feeling "infinitely blessed by the encouraging, challenging, and experimental culture of MPCS and its faculty." He continues:
"Cary Brague, Director of Arts at Mount Paran Christian School, created a completely new course of study unique to me and my interests in the arts, which allowed me to dive into my passions."
The leadership of other instructors has set Harrison on his current path. He is a musical artist, preparing to release his first EP. He is also a worship leader serving on his college's worship team and is a student minoring in Spanish, spending his summer internship abroad with a radio station in Barcelona, Spain. Harrison credits High School Spanish Teacher Martha Troutman and the Spanish department with helping him develop a passion for culture and language.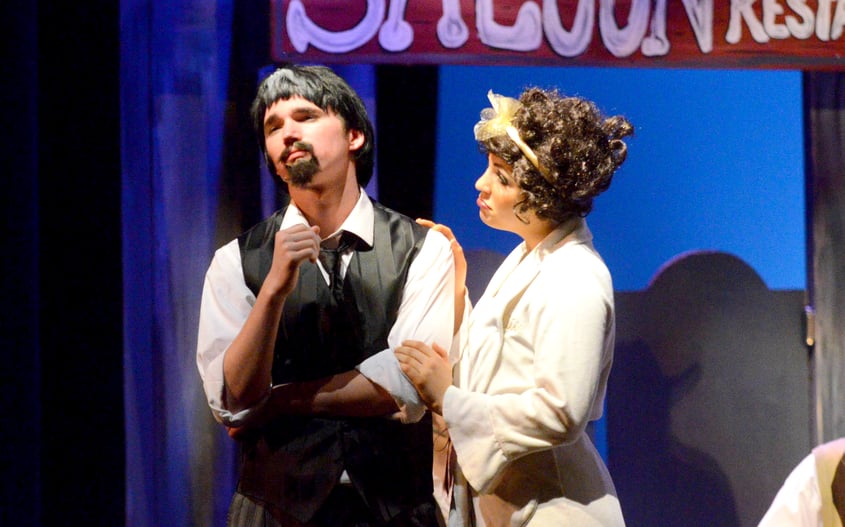 "As time goes on," he says, "I'm continually blown away by the intentionality and giving nature of the MPCS community that still goes out of its way to support me."


---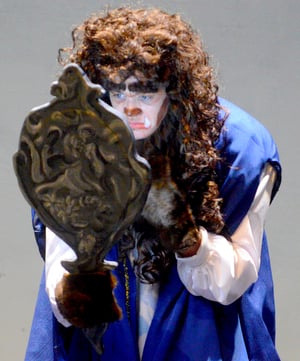 With courses ranging from costume design to songwriting, arts at MPCS is immersive. Students gain intensive, hands-on experience in production, set design and construction, music composition, choreography, and much more. The talent demonstrated by the students and the energy poured into the school productions are what Nathan Petit would describe as "incredible." He shares that during his junior year, when the school performed Beauty and the Beast, MPCS earned the second most Shuler Hensley Awards nominations of any high school in the state. To achieve such outstanding results, arts students often put in extra hours after class. Nathan says:
"Because the performing arts is such a difficult career, I did also have training outside of MPCS. I would advise anyone who is serious about performing to do that."
He woke up at 8:00 a.m. almost every Saturday of his junior year to train for a few hours and that, coupled with the training he received at MPCS, "really did make a difference when I auditioned for performing arts colleges."
---
Taylor Williams '09 was also involved with the Beauty and the Beast production and says the performing arts instruction was both hands on and thorough.
"As someone who went on to major in theater in college," Taylor says, "I can honestly tell you that the instructors and facilities at MPCS are second to none. My involvement with the performing arts at MPCS gave me confidence as a student, both on and off the stage in high school, college, and even into graduate school and the start of my career."


---
NEVER DEFINED BY ABILITY
Using our God-given gifts to serve others helps Michael Persson to stay grounded and share his blessings. He does this through teaching others dance and theater, when he is not performing. Michael says that much of his success came from the strong foundation he received at MPCS.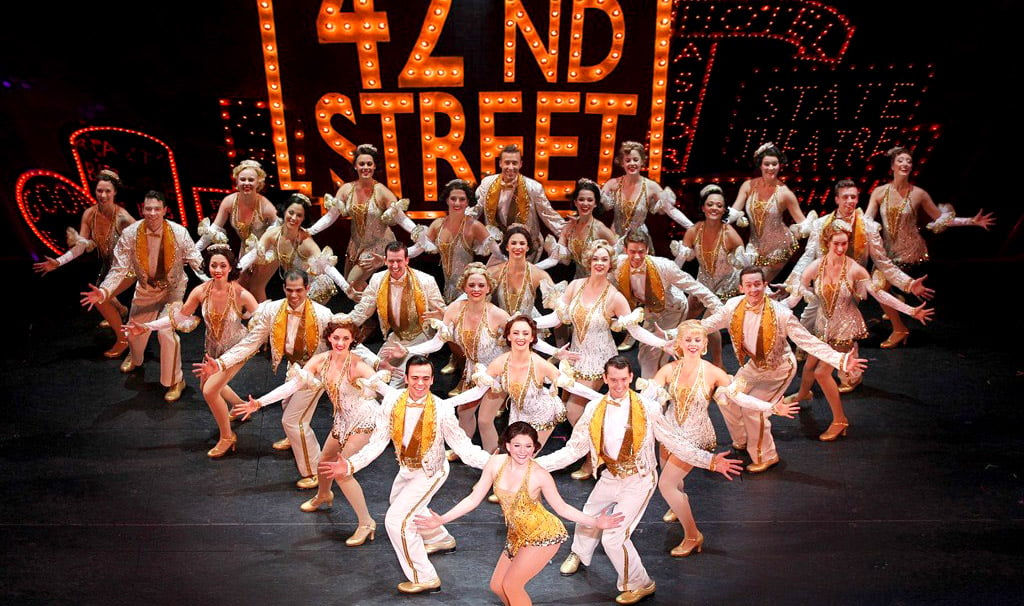 "Mount Paran Christian School gave me the confidence and knowledge to go out into the world as a strong, well-educated Christian, ready to take on NYC. If your desire is to perform on stage and hone your craft, MPCS and the Dozier School of the Arts is your ticket to the show!"


---

For Taylor Williams, feeling that
"MPCS makes its students a priority – every student no matter his or her academic, athletic, or artistic aspirations – is important. I can promise you that you'll never be a nameless face while on the MPCS campus – a campus that is chock-full of smiling faces and teachers who genuinely care and will go out of their way to help you inside and outside of the classroom – or on or off the stage."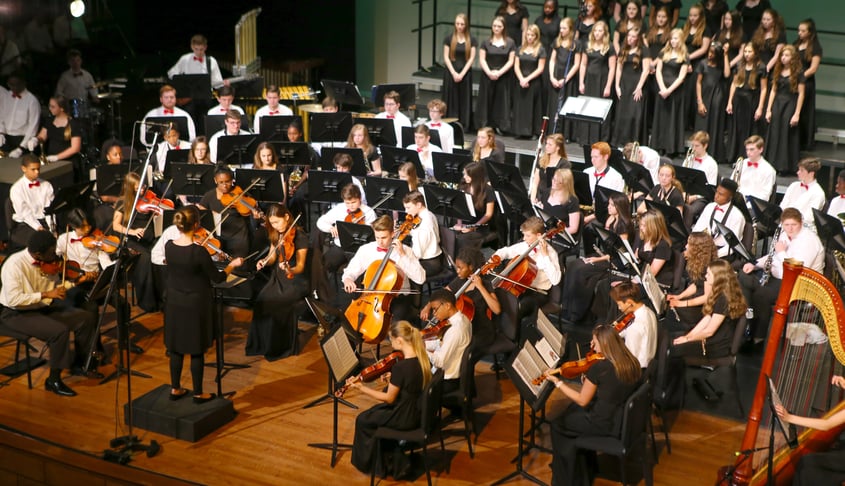 Nathan Petit adds:
"I loved my artistic training at MPCS, but the most important thing that MPCS gave me was a strong spiritual foundation," says Nathan. "In the arts, you see so many people who are defined by their ability. Most collegiate musical theater programs have less than a five-percent acceptance rate. So it becomes so incredibly easy to compare yourself to others and judge your worth based onto how many or what schools you get into. If your identity is in your craft, then you will be hurt to the core when the inevitable rejection comes. The most valuable lesson that I learned at Mount Paran was that my identity is only in me being a child of God."
The advice Nathan offers is this:
"Don't let your craft define you, after all, it is only a career. Do what makes you happy, no matter what other people say. I had wanted to dance for awhile but was too afraid because I knew of no boys who did ballet. I so wish I started dancing when I wanted to instead of being scared of what people would say. Work hard; it will always pay off. And do what is right for you!"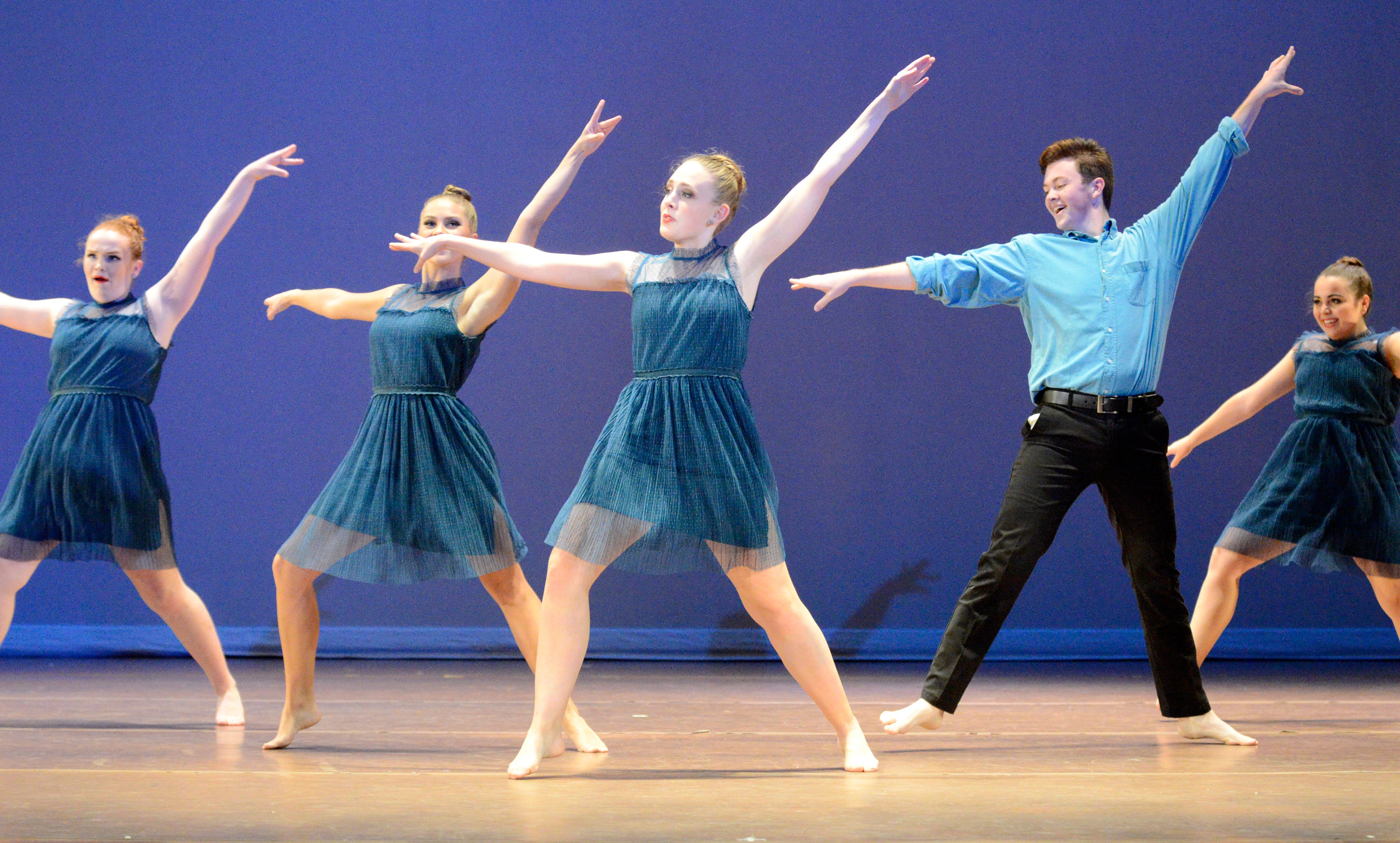 ---

Taylor Mulkey Kinsey '09 was heavily involved with the arts at MPCS, performing in more than 10 productions. She says that theater still holds a special place in her heart and expresses her gratitude that MPCS has an arts program that allows students to further their talents.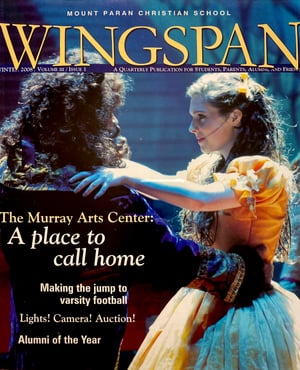 "Whether I was on the sports field, the stage, or leading a group of my peers through a club or organization, I was always reminded to lead humbly, serve selflessly, and walk in Truth," Taylor says. "MPCS laid this cornerstone in my heart and mind. Your educational journey here prepares you for your future educational endeavors. You will find yourself making meaningful relationships with your peers, and, most importantly, your faith will be supported, mentored, and furthered. Honestly, graduating and leaving the campus was harder than I expected. I have even returned to serve on the Alumni Association and as a drama director. They couldn't keep me away!"
---
*To accomplish its mission of uniting with home and church to prepare servant-leaders to honor God, love others, and walk in Truth, Mount Paran Christian School focuses on four pillars in everything we do: Academics, Arts, Athletics, and Christian Life. Through participation in these key areas, MPCS students graduate with a strong foundation for beginning their adult lives. For this "Letter to My Alma Mater" blog series, we asked several alumni to share their experiences at MPCS and how their time at the school made an impact on the path they took upon graduation.


---

John Braswell is the Alumni Relations Manager at Mount Paran Christian School. John graciously assisted with outreach to alumni in the areas of Academics, Arts, Athletics, and Christian Life for this "Letter to My Alma Mater" blog series. The letters were assembled by Amber Irizarry, MPCS Communications Content Specialist.
To learn more about performing arts programs at Mount Paran Christian School, click here.