Learning is exceedingly complex. It is both highly personal and highly social. For educators tasked with facilitating and supporting learning, doing it, not just well but with excellence, requires a healthy dose of both art and science. And, while much is understood about the conditions and practices that support learning, facilitating learning that is durable, adaptive, inspiring, and innovative is a daily challenge for educators and schools. Moreover, creating school learning environments where students develop robust knowledge and skills is only the beginning. If students leave school today without the dispositions and skills to support lifelong, self-directed learning, they will not be equipped to tackle the challenges thrust upon them by an ever-changing world.
So, while learning is complex, let's take a moment to examine one of the key drivers of school-based learning – the teacher's ability to create learning cultures of excellence in which students and educators are highly engaged with one another, with rich ideas and robust thinking and creating. Blessed with highly-skilled faculty, examples of high-engagement learning cultures at Mount Paran Christian School abound across all school grade divisions.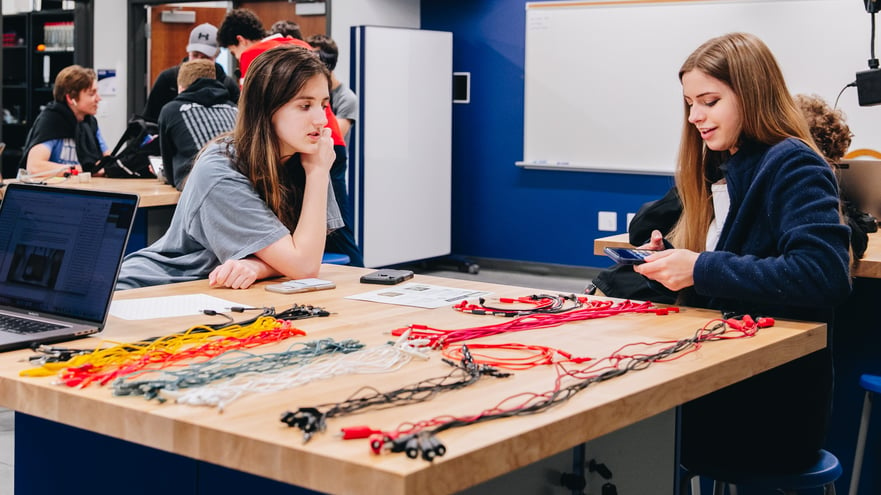 LOWER SCHOOL STUDENTS TAKE OWNERSHIP OF LEARNING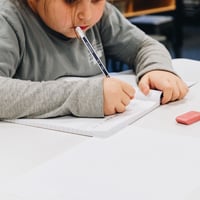 Kindergarten students at MPCS participate in a writing program, Being a Writer, implemented by Kindergarten Teacher Mrs. Mallory Rozelle and her colleagues. The program fosters exceptional student engagement while producing significant writing gains for learners. Examining the program's goals and methodologies is extremely instructive when employed by skilled teachers.
Through structure and consistent application of a weekly writing schedule, teachers have developed a learning landscape that brings out the vast potential of their students. Of the process, Mrs. Rozelle says, "The writing program introduces students to a variety of trade books, rich in literature, to model different writing styles. In kindergarten, the students are engaged by sharing their ideas and opinions with classmates, whole-group teacher modeling, and having three days of small-group instruction to focus on individualized writing development. Students take ownership and pride in their work by peer and self-editing and sharing their writing pieces with classmates on a weekly basis."

Each instructional step in this weekly process is highly engaging. It balances the benefits of well-designed group instruction with highly-personalized individual learning, incorporating student voice and making apparent student growth, as evidenced by observers visiting kindergarten classrooms. At the start of the school year, single-word production characterized students' efforts. By the end of the academic year, these same kindergarten learners are developing narratives that include multiple sentences characterized by correct sentence syntax and mechanics. Seeing the growth trajectory of the students' craft underscores the profound learning that is taking place.
PERSONAL AGENCY IN THE MIDDLE GRADES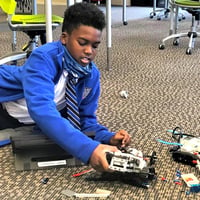 As the STEAM (science, technology, engineering, art, and mathematics) instructor for students in grades 6-8, Ms. Nikole West focuses her attention on the interdisciplinary framework that unites these areas of study. She employs a Project Based Learning Model (PBL) through which students apply what they are learning about physical computing, computer science, coding, design, and modeling through experiential, hands-on learning projects. Utilizing this model, Ms. West teaches her students to creatively and systematically think about challenges and to use their imaginations, their artistic talents, and their technical skills in the design and creation of solutions or products that are meaningful. As a result, whether students are designing games or building a product, they are not detached from the "why" of what they are learning but are instead immersed in it.
Moreover, Ms. West, who is both an industrial engineer and trained educator, leverages her extensive background and insights to breathe real-world applications into her instruction. To be sure, she equips her students with scaffolded knowledge and critical feedback throughout the learning process. With this instructional structure in place, students are provided the freedom to engage their curiosity and personal choice in open-ended product development. Consequently, Ms. West's instructional approach and the tools she employs provide a learning landscape that is highly engaging for learners – a landscape that supports durable learning, learning "that sticks," and learning that enables students to develop a growing sense of confidence and personal agency, both of which are foundational to modern learning and skill development.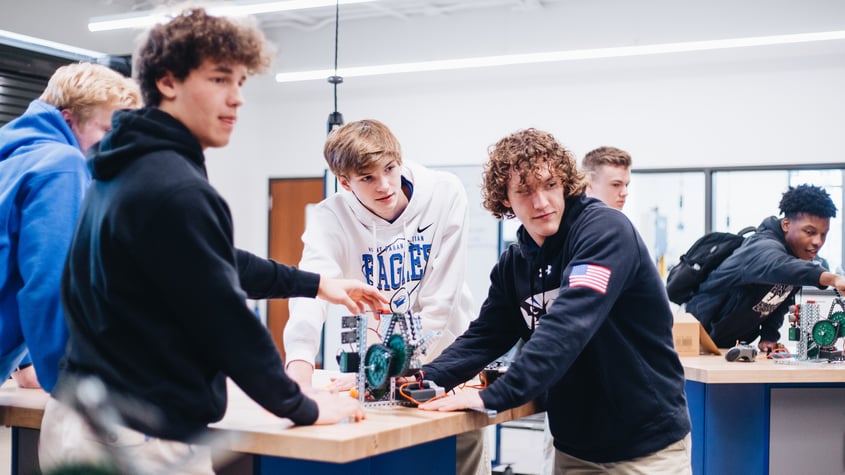 LISTENING IN ADDITION TO LECTURING IN HIGH SCHOOL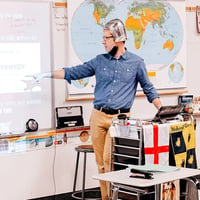 World History Teacher Mr. Britt Cottingham teaches all levels of the subject at MPCS, including Advanced Placement (AP). Like his colleagues, Mr. Cottingham exhibits the foundational teacher attributes exhibited by all educators who are excellent at eliciting student engagement. First, Mr. Cottingham is a skilled observer of what inspires and motivates his students. Early in his career, he recognized that merely imparting facts to his students through lecture was ineffective. He learned that doing so did little to actively engage his students' excitement about history and its fascinating and compelling stories. More importantly, Mr. Cottingham learned that lectures did little to support student learning of historical principles, themes, and insights through which an understanding of the present is gained by skillful analysis of the past.
Second, armed with these observations, Mr. Cottingham exhibited yet another critical attribute of teachers who successfully engage their students – he engaged his personal love of learning to experiment with new pedagogical approaches. As a result, Mr. Cottingham made the firing of student curiosity – a prelude to effective instruction – the hook through which he connects his courses' learning goals to the students' frames of reference. Whether through video, simulations, getting into character, or having his students engage in a "speed-dating" exercise to analyze primary source documents, Mr. Cottingham employs both novelty and variety to invite his students to join him on the journey. For instance, with the speed dating exercise, students are provided with opportunities to assume the identities of the documents' authors, engaging with the content in ways not achievable through other instructional approaches. Moreover, students teach one another through this highly-engaging activity. Teaching others is one of the most effective ways for learners to clarify, reinforce, and make their thinking more durable and meaningful. Although Mr. Cottingham's instructional methodologies are often non-traditional, his students continue to thrive, as evidenced by the stellar successes on the AP exam – one of his AP classes recently earned an astounding 100-percent exam pass rate. In all, Mr. Cottingham's engaging teaching style and its evidentiary successes serve to further reinforce the effectiveness of his highly-engaging methods.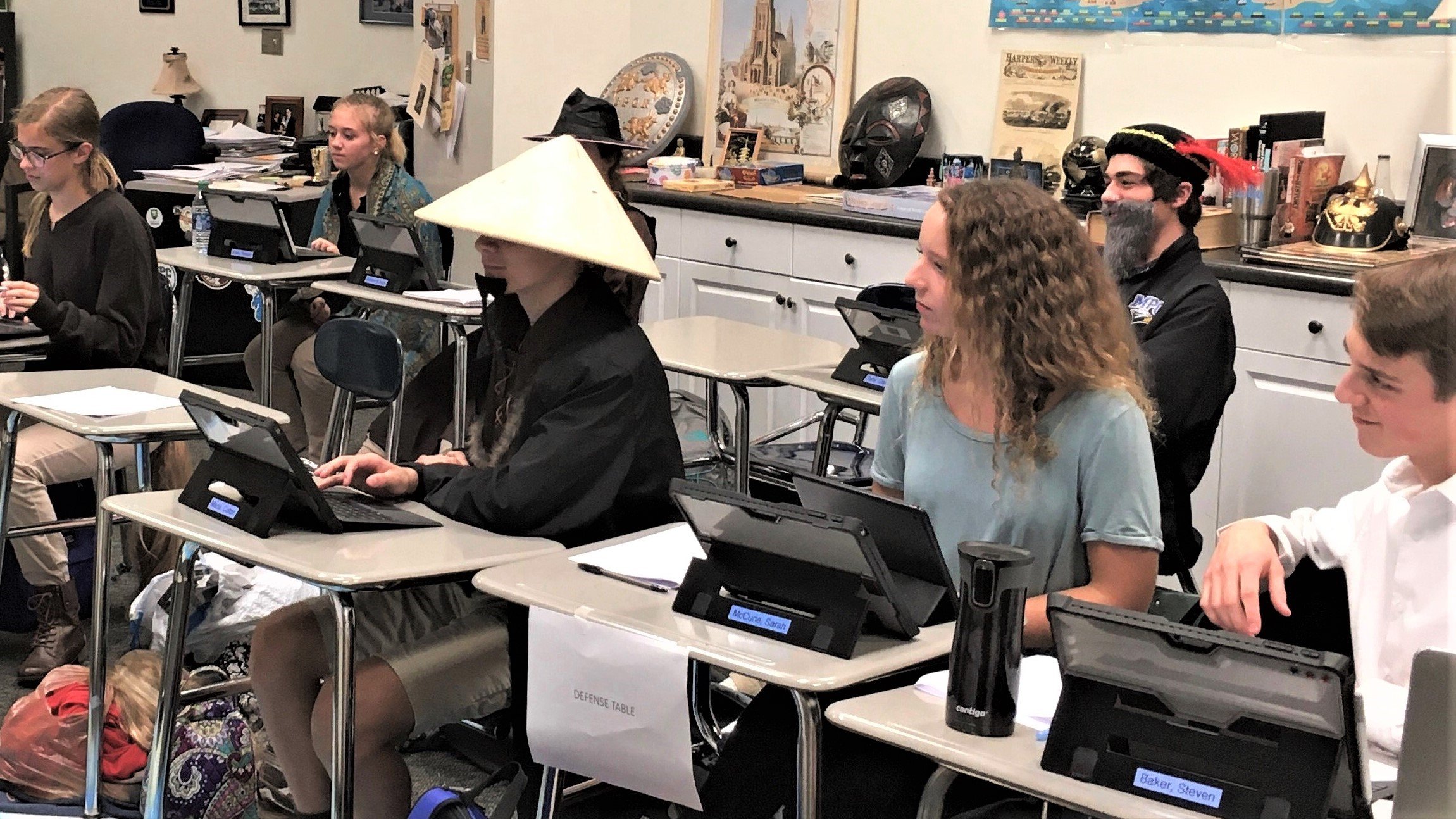 TEACHERS DEMONSTRATE LIFELONG LEARNING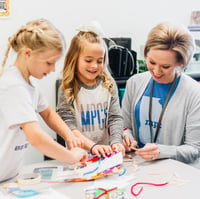 Mrs. Rozelle, Ms. West, and Mr. Cottingham are but three examples of teachers using high-engagement teaching strategies to result in learning excellence for their students. But, these examples do not do justice to the myriad ways this pursuit of excellence is happening campus wide. What's truly exciting is that the ongoing efforts of faculty professional learning communities are providing fertile soil for teacher collaboration. Therefore, teaching strategies that stimulate student curiosity, engage students with rich ideas in novel and varied ways, increase student voice in shaping the trajectory of their learning, and equip students to collaborate with and learn from one another will continue to flourish. And, MPCS learners, who truly develop a lifelong love of learning, will be the beneficiaries.
---
Steve Bohlmann serves as the academic dean and director of directed studies at Mount Paran Christian School.
For more than 45 years, MPCS has provided exceptional learning opportunities for students in a Christ-centered environment. To learn more about the learning experience at MPCS, please click here.