The goLEAD program has officially launched as a two-year curricular program, designed to prepare servant-leaders by teaching leadership principles, collaborating with community and school leaders, and providing authentic experiences for students to learn, practice, and reflect on their leadership. The thought of doing leadership intentionally was the spark that created a leadership-development program that incorporates a balance between learning about leadership and actually experiencing it.

INTENTIONAL LEADERSHIP
High school students already have a rigorous academic schedule, and most participate in multiple co-curricular programs, including athletics, clubs, the arts, and more. Adding a leadership training class outside of their already-packed schedule had the potential to leave students feeling overwhelmed and time-challenged. Leadership training within the classroom would allow students and instructors to devote the necessary time to deeply develop real leadership skills and behaviors without cramming in another activity to their busy schedule.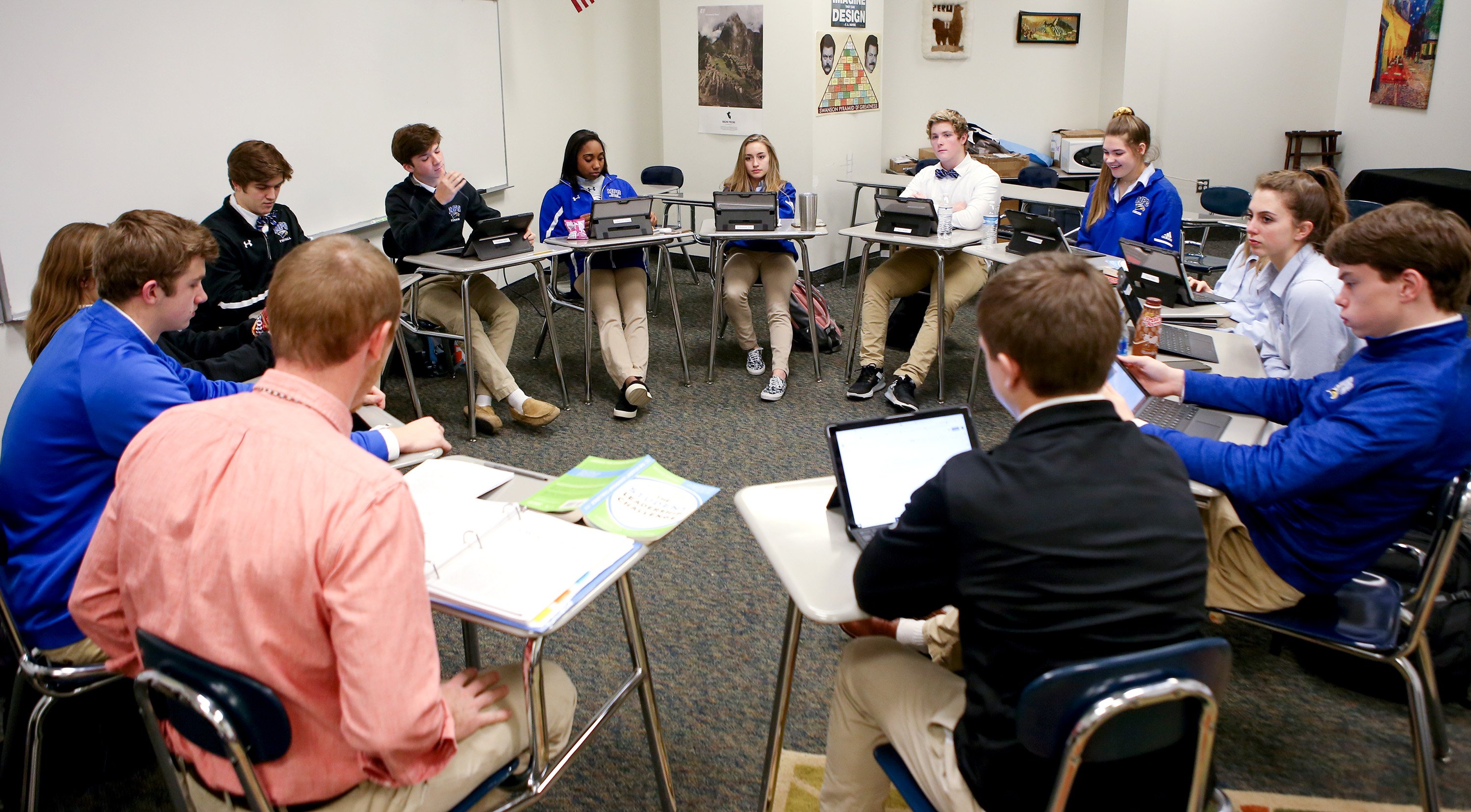 In the first year of the program, students read and discussed academic content from books, scholarly articles, and other resources. In addition, they spent considerable time analyzing their strengths and areas of growth through a variety of instruments that give the students better insight into who they are as individuals, how they best lead, and how they can work better as a team. Upon completion of their first year of the program, students commented on how they loved having class time dedicated to bettering their leadership skills. From the very beginning, the importance of transformative learning over transactional learning was clearly evident. The focus of transformative learning is primarily on the learner, and its effect can be seen thru the comment a first-year student said of their year-one experience:
"The goLEAD program is different than other programs in that it is almost daily training, rather than a once-a-month program. It is more interactive and discussion-based, where we discover leadership through guided, but not lectured, conversations with our teacher."
Students want to know and trust that they have a voice in the classroom. They are seeking a safe environment in which to share and debate their thoughts openly as they learn.

HANDS-ON EXPERIENCE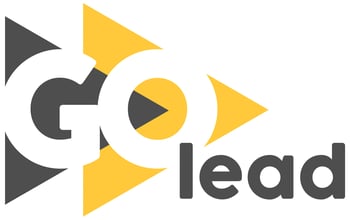 Another key component was providing students with actual hands-on experience in leading. Students are given the opportunity to work with faculty and administration through group projects designed to practice and hone their individual leadership skills and behaviors. Chief Development Officer Jennifer New, who oversaw students working on a project said, "The experiential nature of involvement in an authentic and relevant school issue supported a level of interest and motivation that exceeded traditional school activities."
Providing opportunities for students to practice skills and behaviors is a foundational pillar of goLEAD. Another staff member also commented, "For us, as administrators, the value of this experience simply cannot be overstated. Forming relationships with the students, seeing their deep desire to serve, understanding the many demands and pressures they face daily, and watching them step out of their comfort zone was incredibly rewarding." Having students work alongside faculty allows them to glean from years of experience and to take risks in a safe environment — honing their leadership skills in the process. One student commented on the program saying, "Training can sharpen the tools but it will never be better than actual real-life experiences."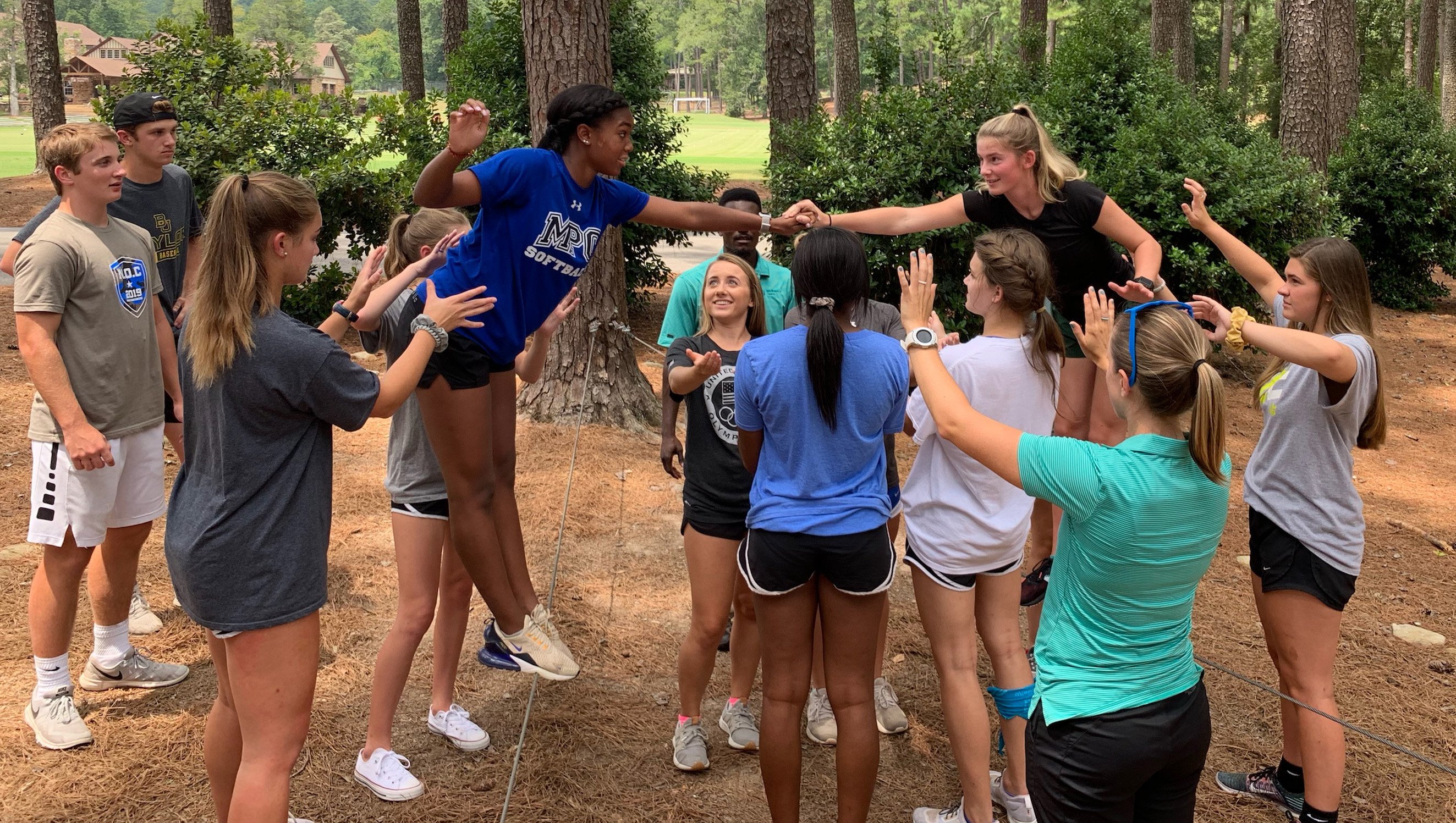 PREPARING STUDENTS FOR THE REAL WORLD
The second year of the program is a continuation of learning through hands-on experiences and reflections, but this learning takes place in various more real-world environments that are often outside of the classroom. Currently, our second-year program students are engaged in many leadership roles on and off campus. Through the internship component of goLEAD, students self-evaluate their skills on the job and compare with their supervisor's evaluation. This allows students to compare their perceptions with that of a supervisor and, more importantly, receive feedback and learn how to grow. This is a critical skill that prepares them for when they begin full-time jobs of their own. By having students both visualize what they have done, as well as reflect, we hope to use metacognition as a means to solidify the principles and experiences during their time in goLEAD. Leadership education as a curriculum is an absolutely critical component of education, if we are to expect students to leave high school campuses prepared to provide meaningful contributions to the community at large and to flourish in a world that is in desperate need of quality leadership.
---
Jason Beard is the Assistant Head of High School at Mount Paran Christian School. He also serves as the varsity boys tennis and cross country coach. Mr. Beard holds a Specialist Degree in Educational Leadership.
To learn more about how servant-leadership development helped earn MPCS the title of "Best Private School" in Cobb county, please click here.