GUEST STUDENT AUTHORS
A recently developed leadership program at Mount Paran Christian School is providing high school students with the opportunity to learn, practice, and reflect on leadership. Developed by Jason Beard, Assistant Head of High School, the goLEAD program's goal is to develop and empower today's servant-leaders by teaching essential principles of leadership, collaborating with community and school leaders, and providing authentic experiences in leadership.

FROM CLASSROOM TO REAL WORLD
The two-year goLEAD program is designed for rising juniors, who must complete an application and interview process. As a class of twelve chosen to participate in the program, our first year provided personality assessments, leadership best practice discussions, and wisdom shared by community leaders. Our goLEAD team also entered into a year-long group project, which allowed us to apply classroom discussions into a real-world scenario. Armed with the knowledge gained from roundtable discussions on The Student Leadership Challenge book, we embarked on our group project under the guidance of MPCS administrative staff members Jennifer New, Chief Development Officer, and Cindy Gibbs, Assistant Director of Development.
For our project, our goLEAD group partnered with the Leukemia and Lymphoma Society (LLS) to raise funds to help find a cure for blood cancers. Tina Cantwell, mother to goLEAD team member Hannah Cantwell, experienced an amazing recovery from cancer as a result of a life-saving chemotherapy drug funded by the LLS. Mrs. Cantwell's story was encouraging, and we, as a team, wanted to help other patients and families who are affected by cancer. After applications and interviews with members of the LLS organization, our goLEAD group was approved to create a fundraising team, which we named Team HolaCure. We took a step in faith, serving as the first Mount Paran Christian School group to ever participate in LLS fundraising. In the end, we found the reward far outweighed any risk.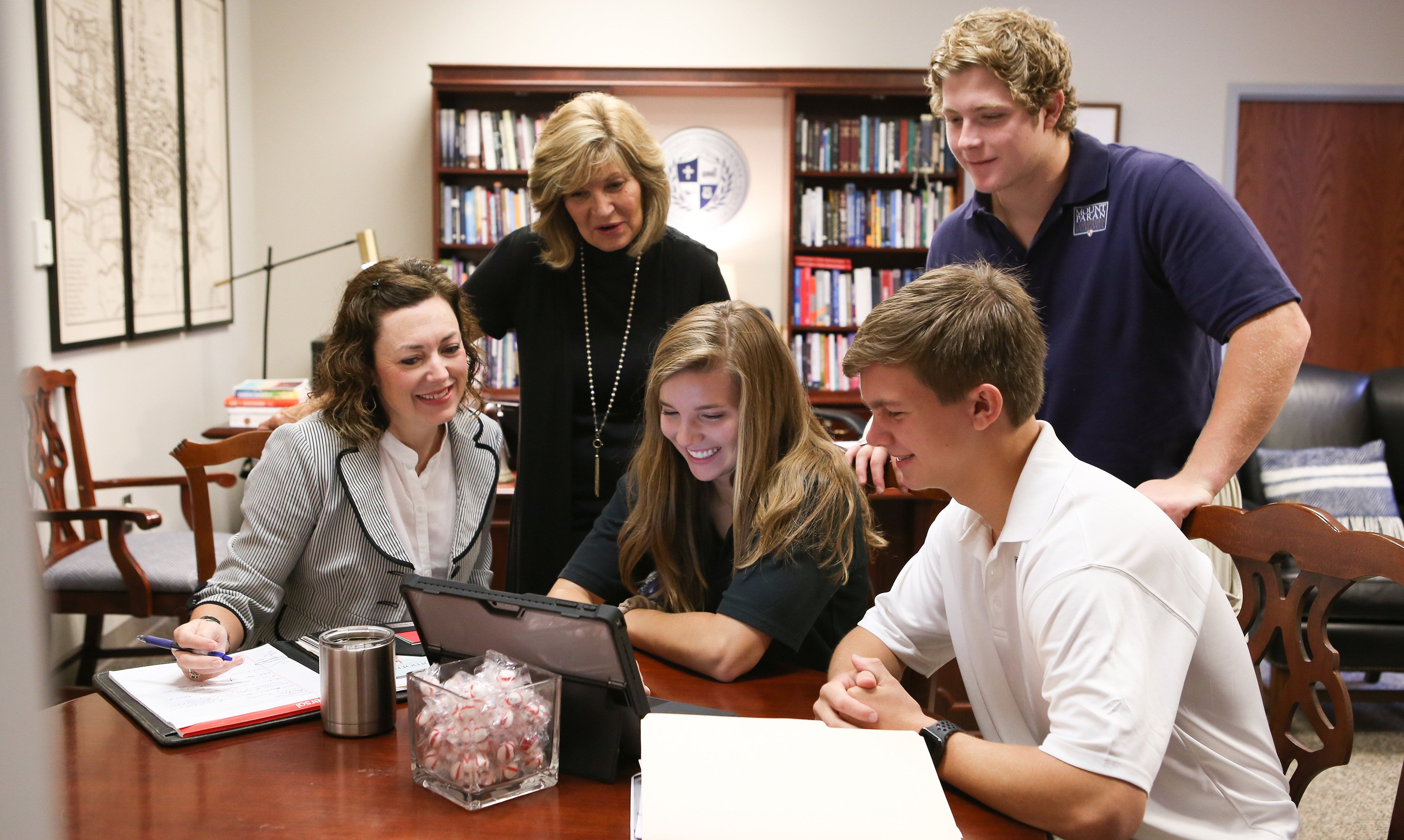 BUILDING A SKILLS TOOLBOX
The goLEAD program has helped participants to develop the networking skills and business tools necessary for fostering success. Throughout our fundraising journey, Team HolaCure had the safe and supportive environment of our goLEAD class for risk-taking and learning from failure. Our team grew in our communication and presentation skills by making fundraising pitches to local businesses and school-related organizations. We saw our hard work and efforts come to fruition when our team received a generous $5,000 donation to the LLS. We also were able to achieve our larger goal of raising $30,000 through the course of a seven-week fundraising campaign!
Already busy with studies and extracurricular commitments, goLEAD participants were appreciative that the program runs during class time. Working during school hours also allowed Team HolaCure plenty of opportunities to meet with the MPCS development team, who offered large portions of their time to advise us in achieving our ambitious fundraising goals.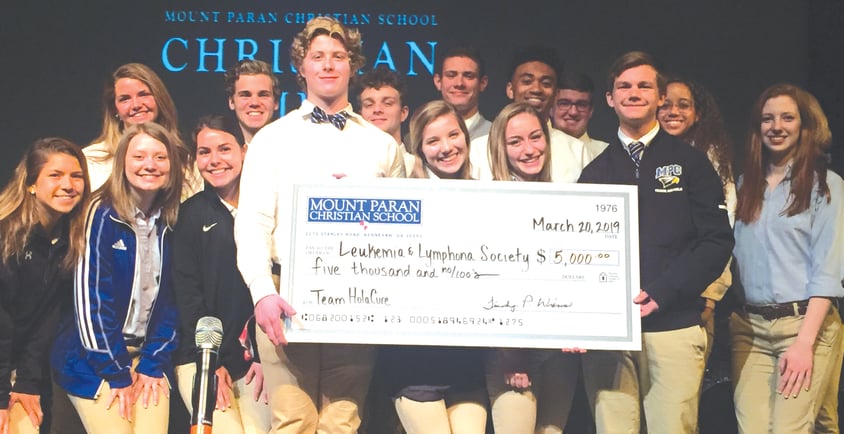 TRANSFORMATIVE LEADERSHIP
Mrs. New said of her experience with this project, "For us, as administrators, the value of this experience simply cannot be overstated. We're convinced that we benefited far more than the students. Forming relationships with the students, seeing their deep desire to serve, understanding the many demands and pressures they face daily, watching them step out of their comfort zone, was incredibly rewarding, and we hope to continue working with students."
By the end of the school year, goLEAD participants experienced first-hand that learning is more transformative than transactional. Knowing more about ourselves allowed us to lead and work better together as a team, which played into our success on Team HolaCure. We are blessed for the opportunities we have received in this class and eagerly look forward to our internships in the second year of the goLEAD program.
---
Ben Keller '20 is the Executive SGA President in the MPCS high school. Hannah Cantwell '20 is part of the Leadership Team of PMI (Peer Mentoring Initiative). Both students are participants in the goLEAD program, which was designed and is led by Jason Beard, Assistant Head of High School at Mount Paran Christian School.
Learn more about the Leukemia and Lymphoma Society (LLS)
To learn more about how high school students at MPCS are maximizing their leadership potential, please click here.