The hum of florescent light bulbs overhead, a cardigan-clad teacher scribbling on a chalkboard, students yawning as the clock ticks monotonously: this educational system requires radical overhaul as our learning climate is affected by the globalization technology affords. If student academic learning is no longer restricted to textbooks and lectures and libraries, what is the best method of education? What if traditional approaches to teaching Shakespeare were married with the opportunities to interview locals in Stratford-upon-Avon, walk through his childhood home, watch a play performed at the Globe Theatre, and create a web-based presentation of discoveries?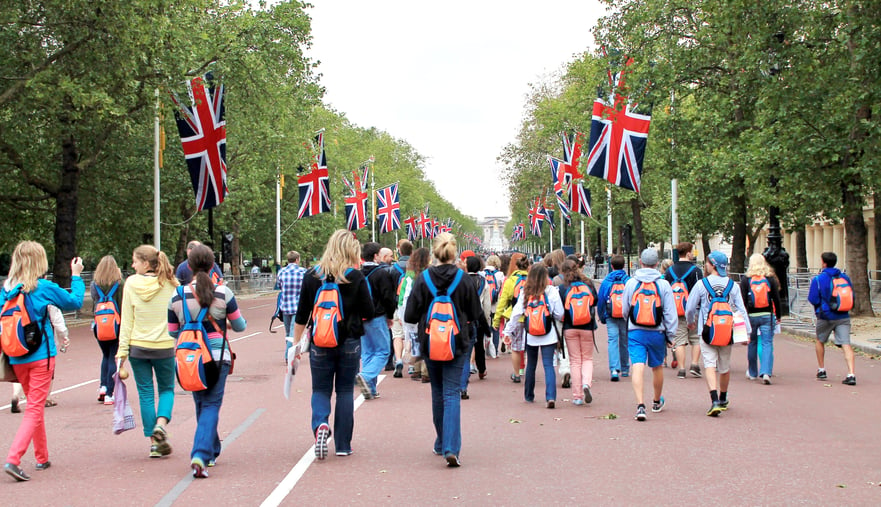 The goal of the global classroom is to help students surmount geographical and cultural barriers to education. Our custom-designed tour of England, Literature: From London to the Lakes, founded in 2006, exposes students to the social and historical distinctions that must be understood to fully comprehend literary texts. The prerequisite work instructs skills in writing, reading comprehension, research, and critical thinking through the study of renowned works of British literature whereby students may earn a semester's worth of English credit. While the benefits are nearly innumerable, the intent is to create a catalyst for global mindedness, personal growth, and experiential learning.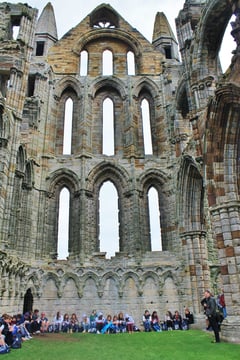 Global Mindedness

Learning the cultural distinctions that exist even among various English-speaking countries generates awareness, interest, gratitude, and empathy. Students new to international travel quickly observe the nuances of language: fries are chips, chips are crisps, cookies are biscuits, biscuits are scones, and "mind the queue" puts everyone in place for the "loo." Students sample shepherd's pie and, perhaps, Indian cuisine, a favorite in multicultural London. They hear stories of the relatively recent past and the effects of war on the people and architecture of England. Students witness a country with profound love for its monarch and rich history. They learn the significance of Brexit and the value of the pound. They hear about the reported 44 percent of England's populace who identify themselves as Christian. The more they learn, the more they crave knowledge. They develop skills in inquiry and, soon, grow in compassion for a culture quite unlike their own. Alumni of the program sometimes return to England for long-term study opportunities because they learned to love others and move beyond barriers of indifference.
Personal Growth
Students participating in study abroad tours grow personally. Some experience an awakening of sorts. Others are stretched socially as they room with students outside their coterie but come home with new friends they never could have anticipated. A few may be challenged by the physical demands: an overnight flight followed by twelve days of high-paced touring and late-night journaling,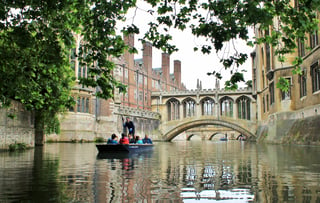 sometimes eight miles of walking per day, a nature hike, and unpredictable weather. These rising juniors and seniors practice financial self-discipline as they choose lunches, optional activities, and souvenirs to accommodate their budgets. Participants demonstrate measurable
strides in responsibility as they navigate, with adult supervision, an underground transportation system and the winding streets of college towns. They must keep track of their passports, follow directions with precision, and arrive punctually for every activity. Students learn independence within the safe parameters established by small-group chaperones.
Many students confess that their greatest opportunity for growth, however, is spiritual. Attending a liturgical service at Canterbury Cathedral, leading devotions and worship with their peers, partaking in group communion, walking though the grandeur of the Lake District: these experiences challenge students to observe the beauty of the Creator evident in nature, poetry, and diversity. One alumnus wrote succinctly, "Never have I felt so touched by God. Never." Whether mentally, socially, physically, fiscally, or spiritually, students return home positively changed and matured.

Experiential Learning
Extending the classroom into other nations creates an opportunity for hands-on and visual learning that brings remote understanding to experiential reality. No space within school walls compares to roaming the moors, the ethereal setting of Wuthering Heights. We pretend we are Cambridge University students, staying in dorms and attending literary lectures. Sipping tea as if in Regency England, we trace the footsteps of Jane Austen. A hike through the mountains immerses us into the landscape that inspired the Romantic poets. Snuggled into the booth where Lewis and Tolkien met to collaborate, we dine on fish and chips and imagine the conversations that took place at this very table. Students explore the hauntingly-beautiful maritime village that inspired Stoker's Dracula while seagulls mew, church bells ring, and doggies sniff the beef drippings through salty air. Finally, we linger among the ruins of Tintern Abbey analyzing Wordsworth's poem, a poignant reminder of our purpose: "In this moment…is life and food for future years."
---
Greta Zefo is the high school English department chair at Mount Paran Christian School.
To learn more about academic rigor offered within the MPCS high school programs, please click here.