Deciding which college to attend is one of the most exciting and difficult decisions our seniors face each year. The MPCS college counseling department is available to guide students through this often perplexing process. From parent and student meetings starting in ninth grade to individualized sessions with juniors and seniors, college counseling at MPCS empowers our high school students to be proactive in their college search.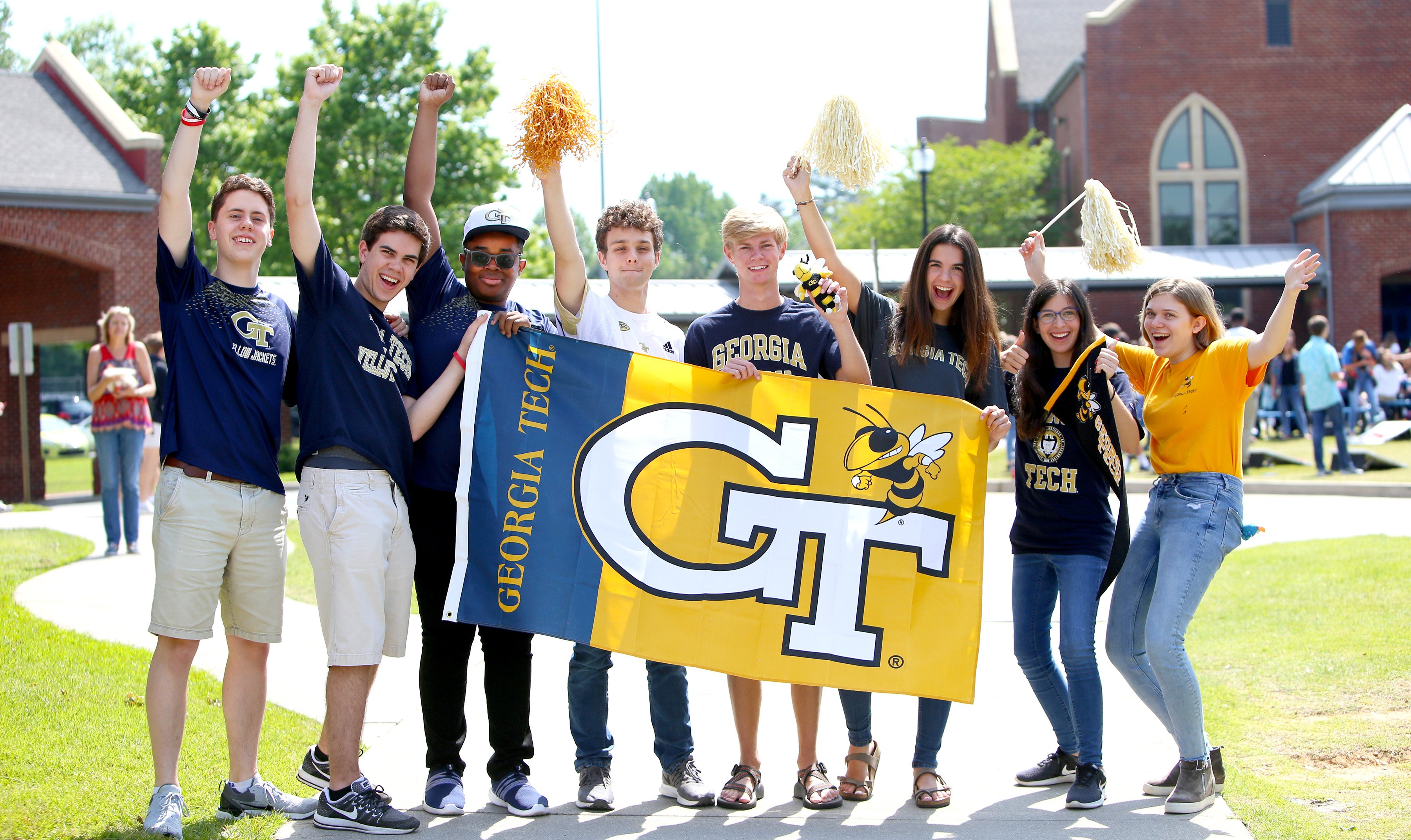 In this informative college series of blogs, we will unpack what it takes to get into many of the universities that students seek in a competitive academic, athletic, and artistic climate. We will explore many popular and elite colleges as well as those with a Christian mission. First, let's dive deeper into what it takes to get into our own state schools — the University of Georgia and the Georgia Institute of Technology.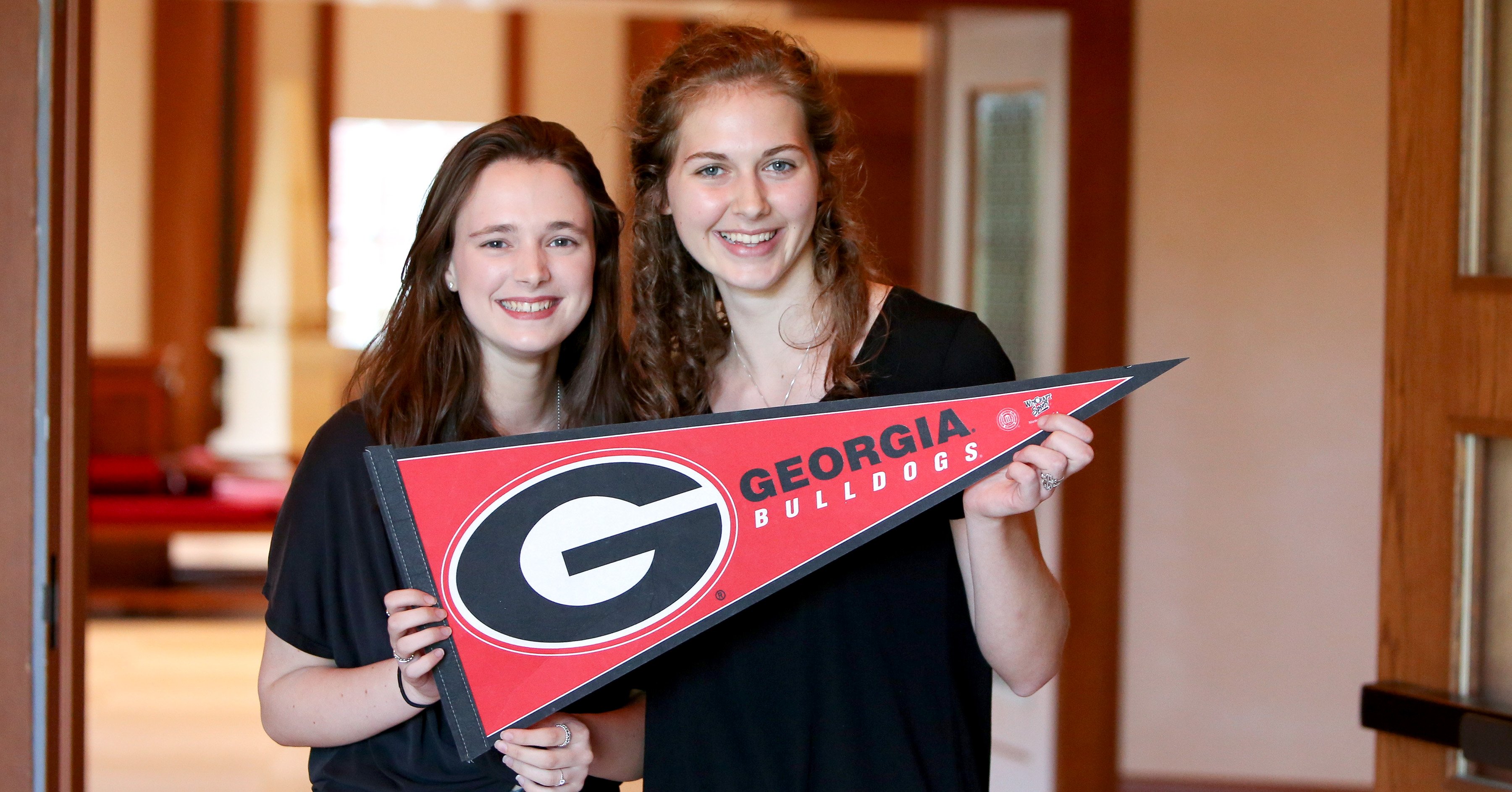 APPLYING TO THE UNIVERSITY OF GEORGIA

It is important to consider when applying for UGA and Georgia Tech that both require applicants to have successfully completed courses of rigor. In other words, they are looking for students who have maximized the course options that were offered and available to them at their high school whether it be honors, AP, or others. UGA representatives are wanting to know "how has the student challenged themselves based on the course offerings at their school." Many times, AP courses hold the most value with the majority of admissions review based on GPA and academic rigor, and about a quarter based on ACT/SAT scores. MPCS counselors work with students and their individual strengths and goals to set a course load that is appropriate, with this end in mind.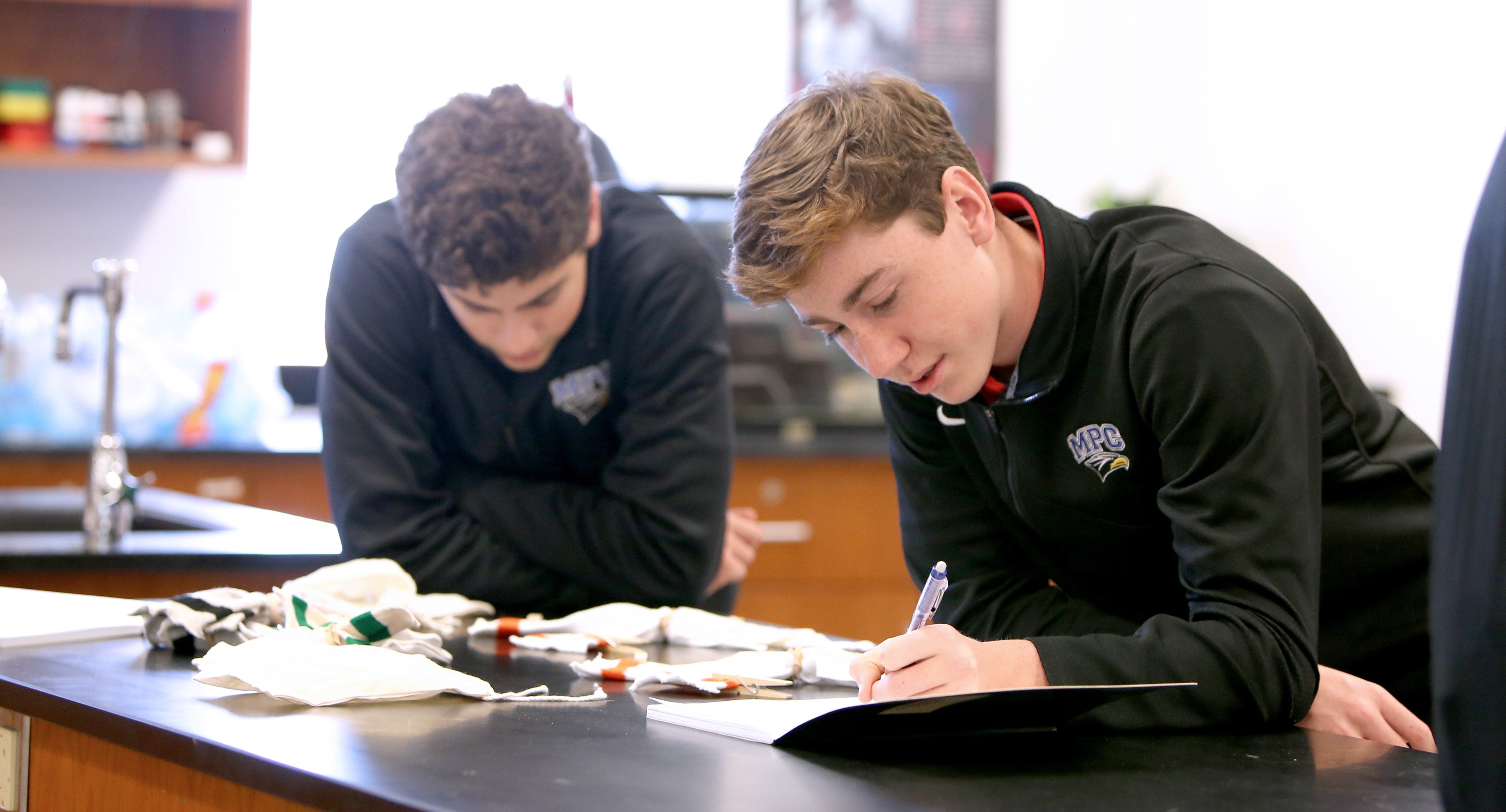 For those interested in admission to the University of Georgia, MPCS has hosted "Keys to the Dawghouse: An Evening with UGA Undergraduate Admissions" on campus for several years where students and parents have gleaned direct insight into Georgia's admission policies. UGA representatives meet with students from MPCS and the community to share their tips — and love of the Bulldogs.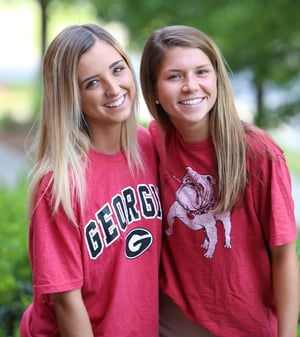 The first step in the University of Georgia admission process is filling out all the required components of its application. To apply to UGA, you'll need to submit the following:
Application for First-Year Admission (MyCoalition or UGA)

High school transcript

Letters of recommendations are optional, but highly encouraged

ACT/SAT Official Score Reports

Short-Answer Essays

Non-refundable $70 application processing fee

The University of Georgia maintains two different admission timelines. As stated on their website:
"The best way to determine whether to apply for Early Action or Regular Decision is to look at the First-Year Profile for previous years and see where you, as an applicant, would fall within the ranges for grades, curriculum, and test scores. Since admitted Early Action students are at the top end of the group, if an applicant is not in the mid-50% or higher in at least two of those areas, they should consider applying for Regular Decision."


What it takes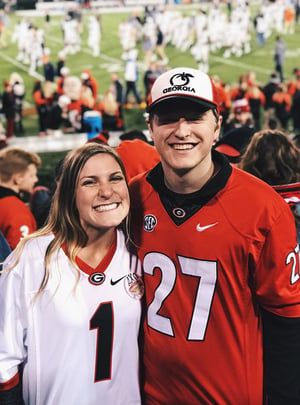 Harleigh Palomaki '17, alumna of MPCS and UGA sophomore, was asked what it took to get into the college of her choice. She shared the following tips: "It took a lot of effort for me to get accepted into UGA. If you work hard and get involved, it really makes a difference." She added, "Being organized and on top of deadlines is a must. I think I may have been one of the first to submit my application for regular decision because I submitted before October 15." Concerning the written portion of the application and the test scores she mentions, "When writing my essay, I really reflected on who I was as a person. People talk a lot about SAT and ACT, but I think all the extracurricular activities that I did made a big difference when writing my essay — in addition to the rigor of my classes." Last, Harleigh wisely stated, "If you're supposed to be at the college of your choice, God will make a way."
MPCS GRADUATE STATISTICS OF STUDENTS
WHO WERE ACCEPTED TO UGA (4-Year Data)
| | | | | |
| --- | --- | --- | --- | --- |
| SCHOOL YEAR | WEIGHTED AVERAGE GPA RANGE | ACT SCORE RANGE | SAT SCORE RANGE | # AP COURSES |
| 2016 | 3.98 - 4.48 | 26 - 34 | 1230 - 1490 | 6 - 9 |
| 2017 | 4.03 - 4.56 | 22 - 33 | 1100 - 1120 | 6 - 14 |
| 2018 | 3.91 - 4.60 | 26 - 32 | 1230 - 1450 | 6 - 12 |
| 2019 | 4.05 - 4.38 | 26 - 33 | 1230 - 1450 | 6 - 10 |

APPLYING TO THE GEORGIA INSTITUTE OF TECHNOLOGY
Aside from academically working hard in abundant upper-level courses throughout high school, the first step to getting admitted to Georgia Tech is filling out all the required components of its application. The institute accepts both the Coalition Application and Common Application for first-year admission.
Application form (choose between several options)

High school transcript

Personal Essay and short answer questions

Secondary School Report and Midyear Report (once available)

Letters of recommendations are optional. Should you choose to submit recommendations, Georgia Tech will only accept one (1) recommendation from your counselor and one (1) from the teacher of your choice.

$75 application fee or fee waiver


Georgia Tech maintains two different admissions timelines and the institute states the following on their website: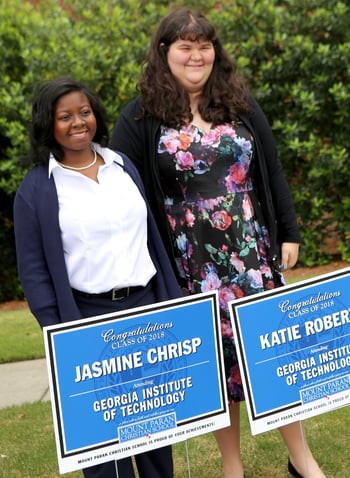 "Students who wish to be considered for academic scholarships, such as the Stamps President's Scholars Program, Scheller Dean's Scholarship and others, must apply by October 15. The Early Action application date is non-binding, and the application and evaluation is the same for Regular Decision. Therefore, Early Action application submission is highly recommended. The Early Action deadline is October 15 and the Regular Decision deadline is January 1. First-year applicants to Georgia Tech will be reviewed in a selective, holistic admission process. Our holistic review includes consideration of the following factors:"
WHAT IT TAKES
Class of 2019 senior, Timi Idowu, was asked what it took to get into the college of his choice - Georgia Tech. Timi shared the following tips: "The rigor of my classes made a difference and maintaining a good GPA while being involved in extracurricular activities was key." For Timi, contact with the school played a large part in his acceptance showing motivation and desire to become a Yellow Jacket. He explains, "Most importantly, face-to-face time with the college rep; whenever Georgia Tech visited Mount Paran, I visited with the college reps ever since my ninth-grade year. I emailed the college reps and checked in with them on campus outside of the college visits at least twice a year." Lastly, Timi was proud to share his academic portion of his profile which earned him a spot on the acceptance list:
a weighted GPA 4.18

10 AP courses

ACT superscore composite of 31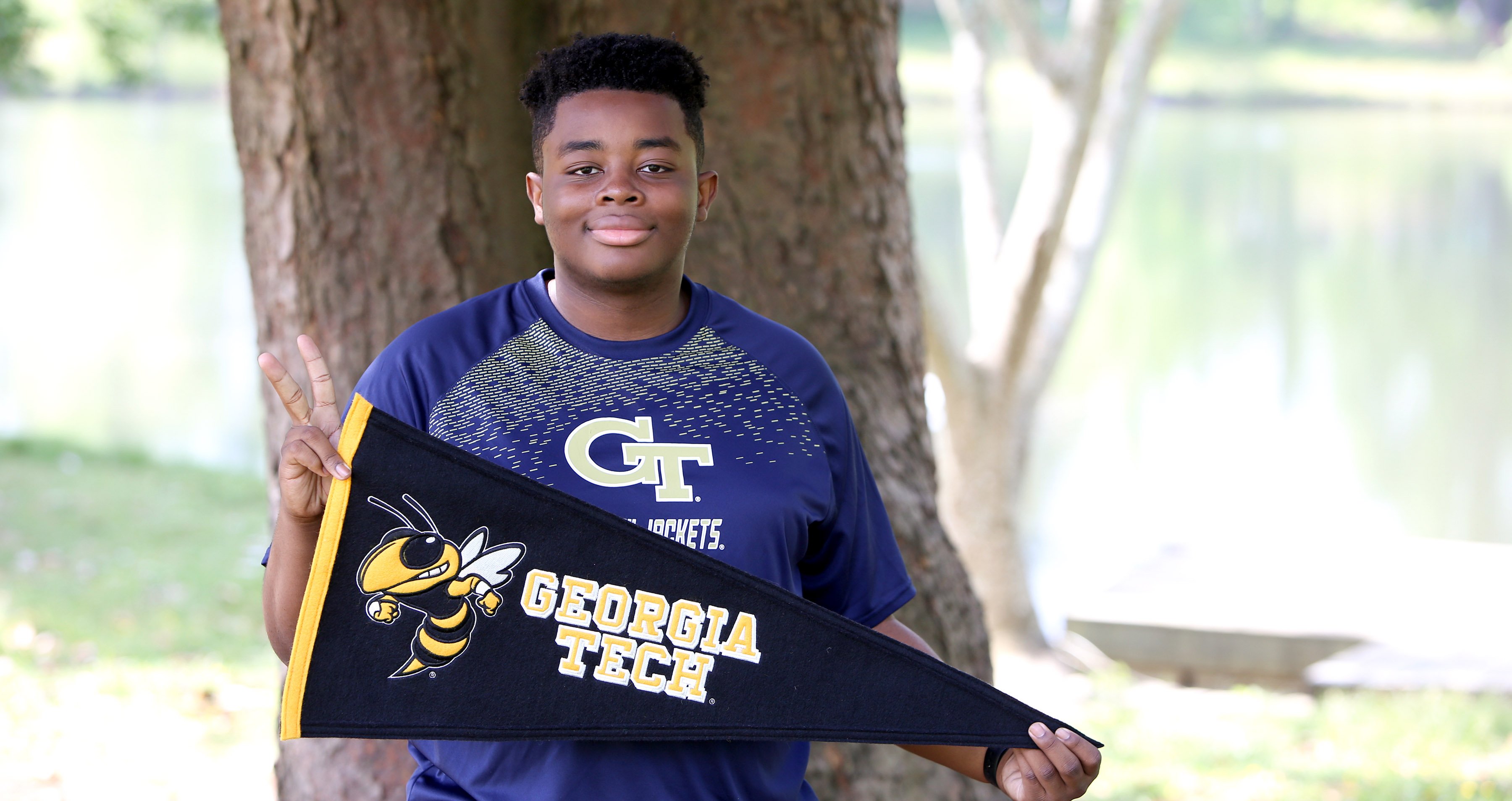 MPCS GRADUATE STATISTICS OF STUDENTS
WHO WERE ACCEPTED TO GEORGIA TECH (4-Year Data)
| | | | | |
| --- | --- | --- | --- | --- |
| SCHOOL YEAR | WEIGHTED AVERAGE GPA RANGE | ACT SCORE RANGE | SAT SCORE RANGE | # AP COURSES |
| 2016 | 4.32 - 4.58 | 28 - 34 | 1300 - 1490 | 7 - 14 |
| 2017 | 4.03 - 4.56 | 28 - 34 | 1300 - 1490 | 7 - 15 |
| 2018 | 4.03 - 4.56 | 27 - 33 | 1260 - 1450 | 6 - 11 |
| 2019 | 4.19 - 4.48 | 29 - 34 | 1330 - 1490 | 9 - 12 |
no SECRET RECIPE
Every year the standards change for both UGA and Georgia Tech. It is very difficult to predict exactly what is the "magic formula" for acceptances into these increasingly-selective state schools and it is impossible to guarantee. Counselors can only guide and encourage students to strive to do their very best, as unto the Lord. Yet each graduating class of MPCS is producing a high percentage of acceptances to these schools each year.
Not everyone applies to UGA or Tech due to how competitive admissions into these universities has become. Out of the MPCS students who chose to apply, a composite total average of 45% of applicants to both colleges were accepted into at least one. Over the past five years, MPCS statistics show an average of 26% of each graduating class achieving acceptance into UGA and/or Georgia Tech — a very impressive number for any school! Here's the breakdown:
MPCS GRADUATING CLASS STATISTICS OF ACCEPTANCES
INTO UGA or GEORGIA TECH (4-Year Data)
| | | | | | |
| --- | --- | --- | --- | --- | --- |
| SCHOOL YEAR | ACCEPTED TO GEORGIA TECH | ACCEPTANCE RATE OF THOSE WHO APPLIED TO GEORGIA TECH | ACCEPTED TO UGA | ACCEPTANCE RATE OF THOSE WHO APPLIED TO UGA | PERCENTAGE OF ENTIRE CLASS ACCEPTANCE RATE (UGA and/or GT) |
| 2016 | 9 | 41% | 30 | 57% | 27% |
| 2017 | 6 | 43% | 33 | 50% | 34% |
| 2018 | 4 | 24% | 16 | 41% | 17% |
| 2019 | 9 | 47% | 23 | 58% | 26% |
| TOTALS: | 28 | 38.75% | 102 | 51.5% | 26% |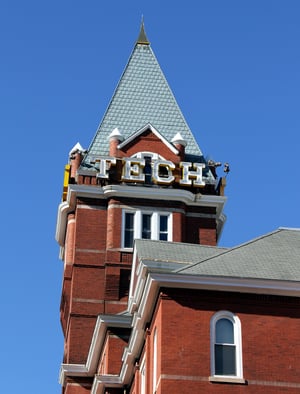 This is a phenomenal achievement and testament to the drive of our students! And while we are proud of the ability to offer the best programs to support the increasing demands by our large state schools, we are confident that God's plan for each one of our students is the ultimate goal — whether or not they are rooting for the Jackets or the Bulldogs!
Quick References:
University of Georgia Undergraduate Admissions Website
Georgia Tech Undergraduate Admissions Website
Dr. Trici Holmes serves as a the Director of College Counseling in high school, providing personal college-planning support for students at Mount Paran Christian School. Click here for information on the MPCS college counseling program. Check-out the right column for more admission tips in our College Series blogs.
---

Just starting your high school academic career? A full-scale College Planner notebook is given to all freshmen enrolled at MPCS and gives in-depth checklists, websites, scholarships, and resumé-building information to guide parents and students every step of the way in the college-planning process. Click here for information on the MPCS high school program.