Choosing a college that is a best fit academically, socially, and financially is an enormous decision. Some students go for a school with an easily recognizable reputation, while others choose based on practicality of location and/or finances. While there are many factors involved, one factor is often overlooked: choosing a college that will support and encourage a student's faith while challenging him/her to apply faith to their studies.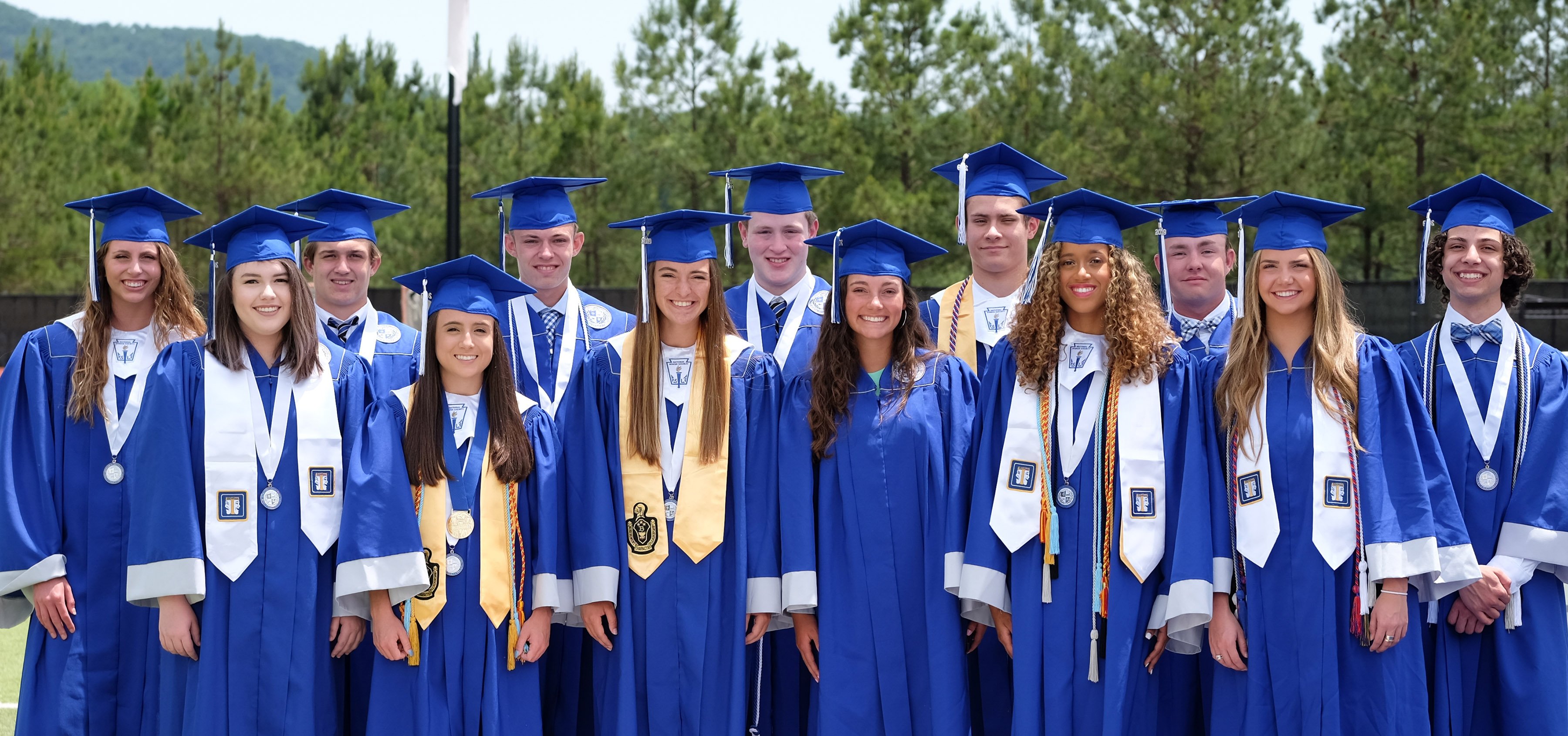 FAITH-BASED UNIVERSITIES
Enter Christian colleges. This term encompasses a wide variety of schools from conservative colleges with only faith-based majors to colleges that are religiously affiliated (often Christian or Catholic) with a more "traditional" college set up. No matter the school, Christian colleges offer something that secular colleges cannot. They offer majors in the ministry, curriculum through a Biblical lense, opportunities to combine missions with studies, and engaged Christian faculty.
The top most popular Christian colleges that MPCS students attend are Lee University, Liberty University, Samford University, and Wheaton College. The beauty of these schools is that academic excellence and a Christ-centered community are not mutually exclusive. In fact, these colleges are well known in both secular and Christian circles as academically challenging and prestigious programs — higher education which shepherds their students through a Biblical lens.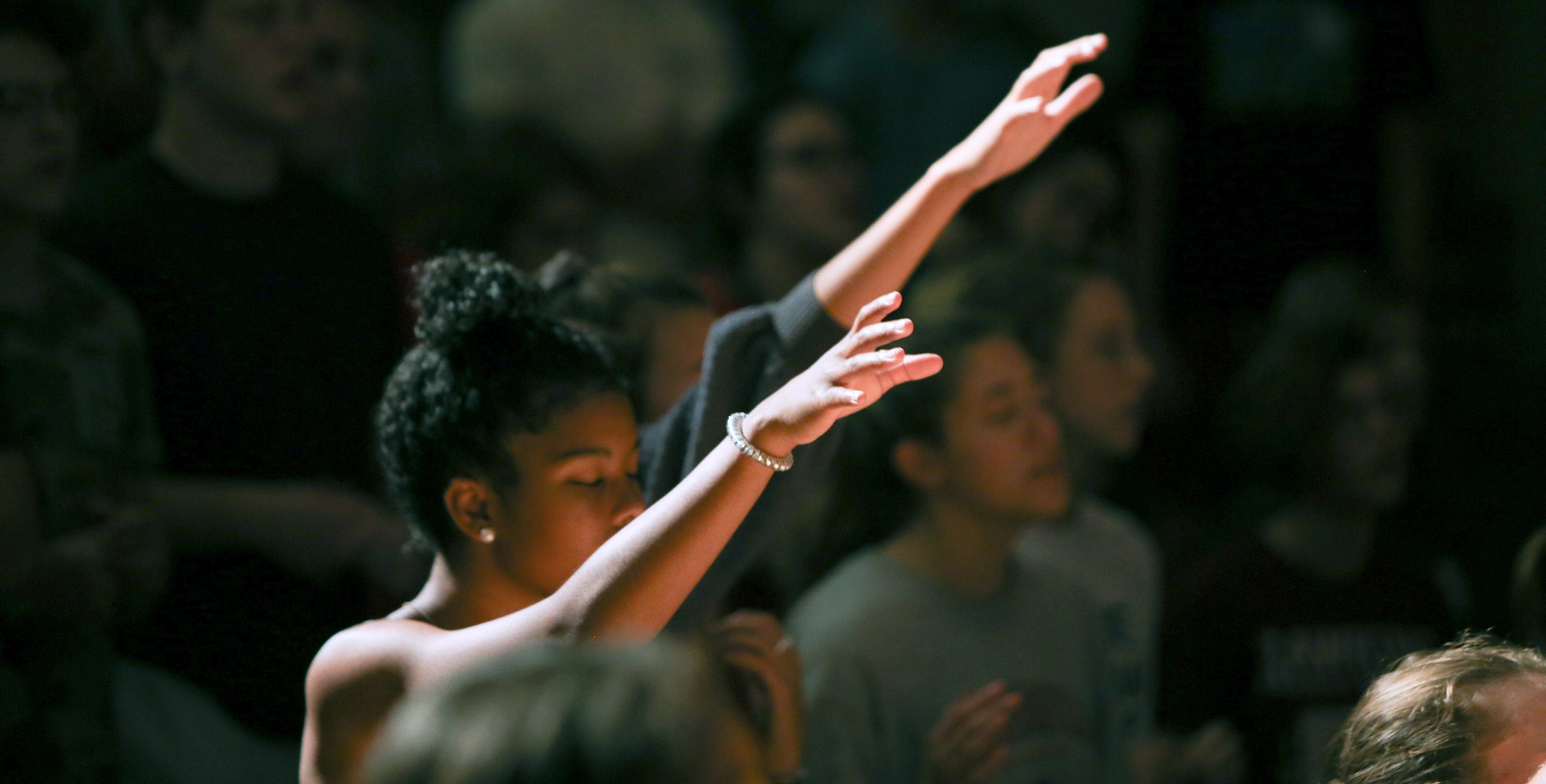 REQUIREMENTS
So how does one get into a Christian college? Like every other college, the first step is to review each school's admissions requirements. Christian universities have a wide range of GPA and SAT/ACT minimums or averages. Most important, since most Christian colleges are private schools, they do an excellent job providing scholarship opportunities for those who qualify. Be sure the values professed at each school are aligned with your own. After looking at admissions requirements, research these scholarship opportunities and requirements while being mindful of deadlines set by each school.
CONSIDER WHY
The how is pretty simple, but the why is most important. Why should you choose a Christian College? Greta Ellis Zefo, senior literature teacher and English Department Chair at MPCS, is a proud graduate of Lee University. When asked about her transition from senior year at a small Christian school in Alabama to her freshman year at Lee, she explained that her journey was purposefully planned. She says, "Since I lived near Tuscaloosa, Alabama and we were huge Bama fans, it would have been easy to choose the University of Alabama. But I desired a different environment — one that was infused with Jesus but still could provide strong academics."
As suggested in the MPCS blog "8 Tips for Choosing Your Ideal College," Mrs. Zefo looked at location as a key factor for options. She focused on a 3-hour radius around her hometown and narrowed it down to only six viable Christian college options. From there, she crossed off schools that were too costly or schools that were too small. It wasn't until she landed on Lee's campus that she finally felt like she was at home.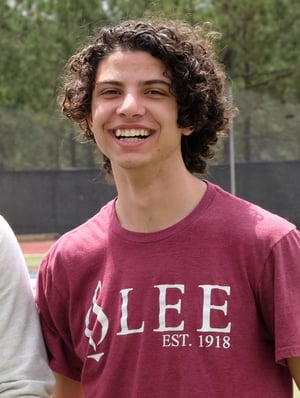 This year, senior Isaac Zefo will graduate from MPCS and follow in his parent's footsteps to attend Lee University. When asked why he chose Lee, he immediately replied, "Why would you not want to be at a school that loves Jesus?" It was an easy decision for Isaac especially when his hard work earned him many scholarships.
Mrs. Zefo was cautious not to influence Isaac's decision to go to Lee based on how strongly she felt about her alma mater. But during Lee Day, 48 hours of all things Lee University, Mrs. Zefo had the opportunity to watch her son flourish under the mentorship of many Godly professors. They took one-on-one time with him to answer questions and to help him lay the foundation for his future major. She watched as the President of the College explained how the rules at Lee were not only to help students be safe but to shepherd them towards God. This missional focus combined with excellence in academics, arts, athletics, and facilities made the decision easy for Isaac.
Class of 2016 alumna, Amber Jogie, was able to find her best college fit as she sought after an educational environment that would challenge her academically and also provide her with the opportunity to continue her passion for servant-leadership. Out of many school choices, she chose to attend Gordon College to study pre-medicine.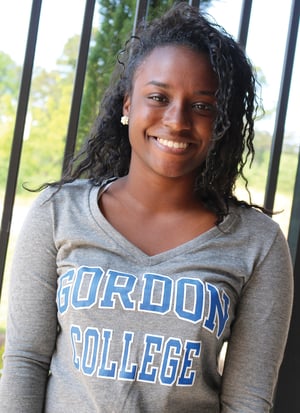 While at MPCS, Amber consistently challenged herself through the high school curriculum, earning countless academic recognitions and has demonstrated impeccable leadership qualities. Amber served as SGA President, was named 2015 Homecoming Queen, and was the Executive President of the MPCS Chick-fil-A Leadership Academy. Her character, tenacity, ability to help others, and her love for Christ has empowered her to want to make a difference in society. These features were evident on her college application.
Students like Amber view college as an opportunity to expand on the Christian foundation they experienced at MPCS — one which pushed them to a higher calling. Amber stated, "When I came to Gordon, I finally had a God-feeling, and I knew that's where I would call home for my four years in college." She explains, "I chose Gordon because God chose it for me." She knew that in this environment, she could be challenged academically while expounding on her faith and walk with Christ.
MISSIONAL HIGHER ED
If you agree with Mount Paran Christian School's mission statement, "Providing academic excellence in a Christ-centered environment, Mount Paran Christian School unites with home and church to prepare servant-leaders to honor God, love others, and walk in Truth," then you will find that many Christian colleges align with that mission. Like MPCS, these colleges have the luxury of smaller class sizes, faculty that mentor and know students, and a Christian community. Additionally, many of these schools offer premier sports programs, Greek Life, and robust opportunities for students to participate in many different programs.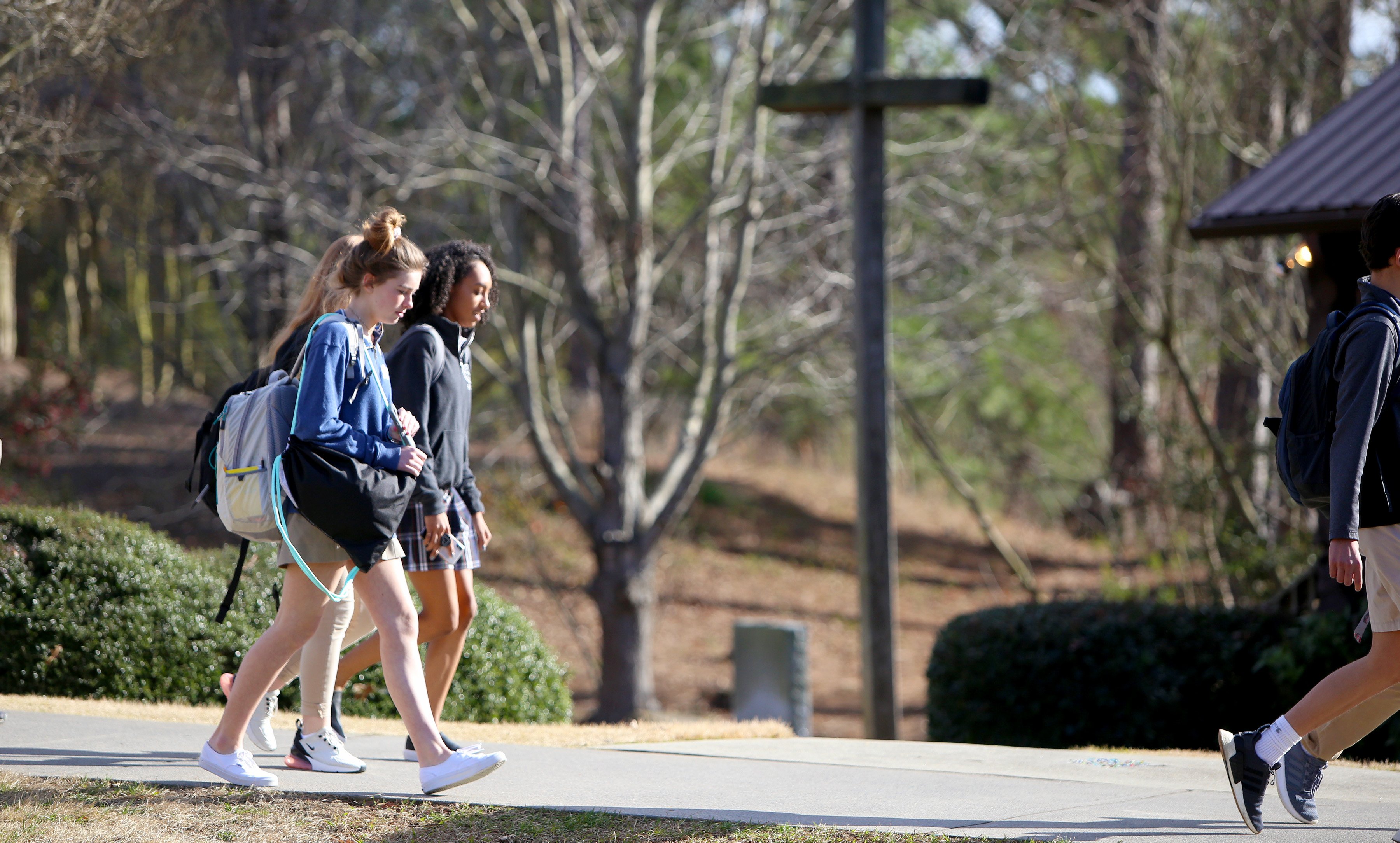 Don't exclude Christian colleges when going through the college selection process! You can have it all at a Christian or Catholic university. Be open-minded about developing your faith further. You can just as easily enjoy competitive academic programs, top-notch athletics, and endless student life options all wrapped up in a Christ-centered environment.
---
Viola Lussier serves as a the High School Guidance Counselor and Director of the Counseling Department for MPCS, providing personal academic-planning support for students at Mount Paran Christian School. Click here for information on the MPCS guidance counseling program. Check-out the right column for more admission tips in our College Series blogs.

Just starting your high school academic career? A full-scale College Planner notebook is given to all freshmen enrolled at MPCS and gives in-depth checklists, websites, scholarships, and resumé-building information to guide parents and students every step of the way in the college-planning process. Click here for information on the MPCS high school program.