Susie was awarded $70,000 in scholarship funds. Joey received more than $200,000! Have you ever wondered how these students are earning such large amounts of money to fund their secondary education? Mount Paran Christian School college counselors have the answers.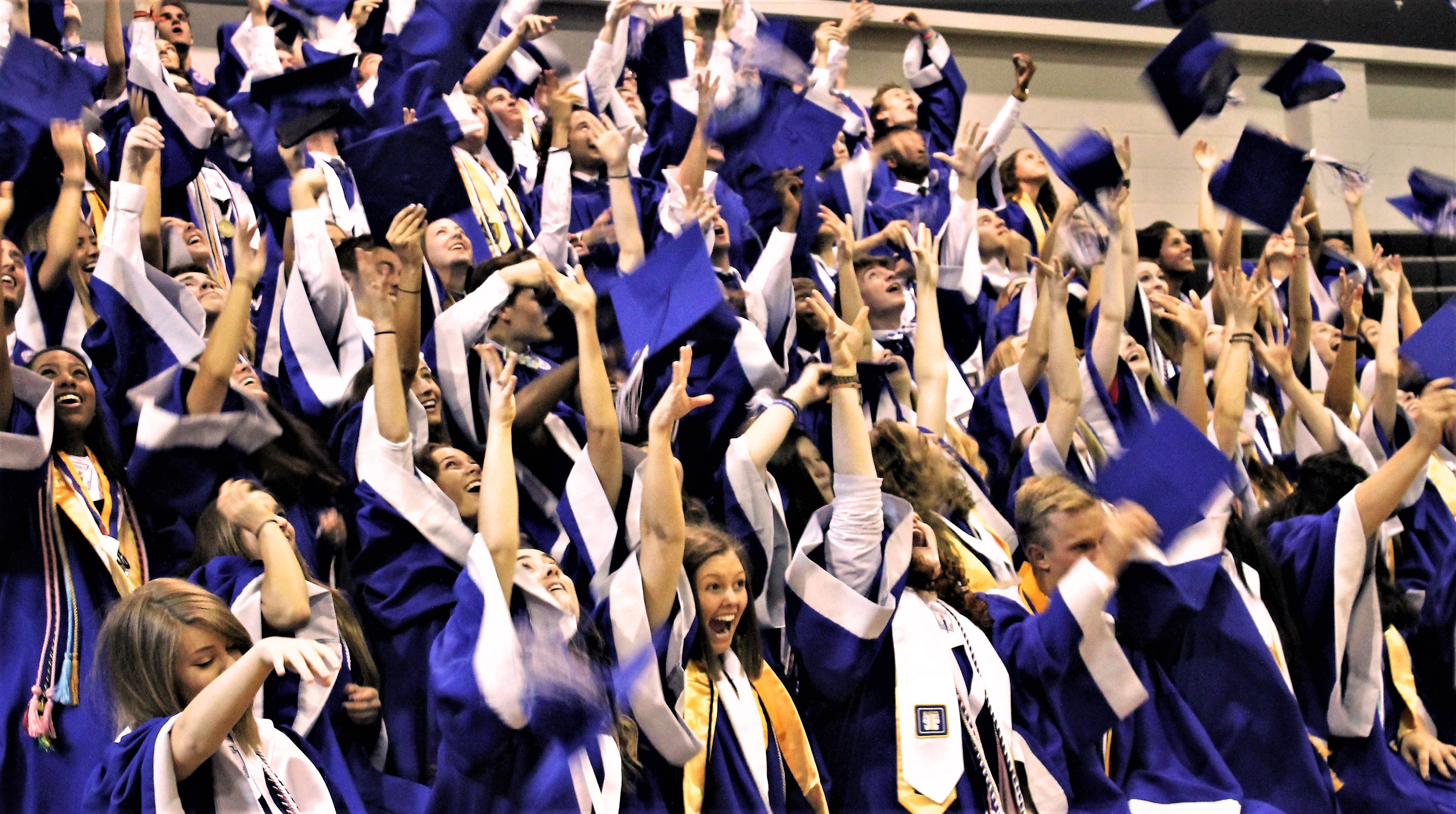 Awards Galore
MPCS has done its research and compiled a list of outside scholarships to benefit our students and families. Many of these resources may also be beneficial for other high school students in the state of Georgia and beyond. The opportunities include grants or scholarships awarded to students from various organizations or charities outside of the individual college's financial aid program. These types of programs are intended to help pay costs associated with higher education.*


If you are fortunate enough to be awarded outside scholarships, the funds are typically sent directly to the college you have chosen. Once a student is notified of an award, you should contact the college's financial aid office to determine how they will record outside scholarships.


In addition, many colleges and universities offer their own merit-based grants and scholarships to those who qualify. Research these opportunities through respective admission offices at the colleges to which you have applied and check the submission deadlines.

Scholarship Opportunities
Scholarships included are available to students in any state. This list is updated annually for MPCS parents and was compiled in 2018.


SCHOLARSHIP NAME
REGISTRATION DEADLINE
REQUIREMENTS
McDermott Scholars Program

January 4

Seniors wishing to attend University of Texas, Dallas and meet the following minimum qualifications: 1450 or higher on the old-style/new two-part SAT (verbal and math) or 1490 or higher on the new-style two-part SAT (verbal and math) or 33 or higher on the ACT. Click here for more details.

Ronald McDonald House Charities Scholarships
January 18

Senior who has been an exemplary role model in his/her community. Click here for more details.

Coolidge Scholarship

January 24

This opportunity is a full-ride, four-year, merit scholarship that may be used by recipients for undergraduate study at any accredited college or university in the United States. Any high school junior who plans on enrolling in college next fall and is an American citizen or legal permanent resident is eligible to apply. Click here for information.

Student of Integrity Scholarship

January 19

Seniors can apply for this $1,000 scholarship opportunity. Click here for more details.

Too Cool to Pay for School Scholarship

Quarterly (March, June, September, and December)

Open to high school, college, and graduate school students of all years. $1,000 scholarship given quarterly.

Carid Scholarship

April 30

Seniors can apply for this $1,000 scholarship by submitting an original photo inspired by the auto industry. For more info,

click here.
SunTrust Scholarship Sweepstakes

May 12

Seniors can apply once every two weeks starting October 28 for these $500 scholarship drawings.

Click here for more details.
B Davis Scholarship

May 22

This $1,000 scholarship opportunity is open to ALL students. You must write a brief essay on leadership. For more details,

click here.
Butler Law Firm "Make the World Better" Scholarship

May 27

This $1,000 scholarship is open to any student who is currently enrolled in an accredited undergraduate or graduate program anywhere in the world. This includes accredited community college students, high school seniors, and students who possess a GED who have been accepted or enrolled into an accredited program. To learn more, click here.

Family First Scholarship

May 31

Seniors with at least a 3.0 GPA can apply for this $1,000 scholarship by writing a brief essay on what getting a degree will mean to you and your family. Click here for more details.

Big Sun Scholarship

June 19

Senior athletes may enter this essay contest for a chance to win a $500 scholarship. To enter click here.

The Law Offices of Andrew E. Goldner Scholarship

August 1

Seniors wishing to apply for this $1,000 scholarship can get details here.

U.S. Presidential Scholars Program

December 1

Get details here about this program for seniors.

Carson Scholars Program
December 21

Students in ALL grades with at least a 3.75 GPA and "humanitarian qualities," please see your college counselor about getting nominated for this $1,000 scholarship opportunity. Click here for more details.

Around the Corner from College

December 31 and June 30

$1,000 scholarship open to students in high school. Short essay required on preparing for college.

Click here for details.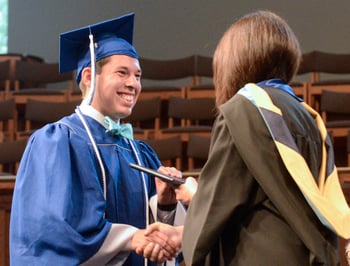 Georgia In-State Scholarships
Both the HOPE and Zell Miller are unique scholarship programs in the state of Georgia that reward students' hard work with financial assistance at any eligible Georgia public or private college or university. The awards for these two scholarship programs differ in eligibility guidelines and also in renewal requirements as well as in the amounts awarded to offset tuition. Room and board expenses are not covered. Grade point averages must be maintained in a student's in-state college of choice in order to receive benefits all four years of college. The addition of these grants, funded by the Georgia Lottery, has incentivized students to stay in-state for their higher education.

| | | |
| --- | --- | --- |
| SCHOLARSHIP NAME | REGISTRATION DEADLINE | REQUIREMENTS |
| HOPE Grant | May, before graduation | In order to qualify, students residing in the state of Georgia must hold at least a cumulative 3.0 GPA on a 4.0 scale. Students must pass four "rigor" courses. A list of these "rigor" courses offered at MPCS can be found in the college planner. |
| Zell Miller Scholarship | May, before graduation | To qualify for Zell Miller Scholarship, students must hold a 3.7 cumulative (HOPE) GPA on a 4.0 scale, and score at least a 1200 on the SAT or at least a 26 composite score on the ACT. The application deadline is the last day of the school term. |
It is recommended that you submit your HOPE/Zell scholarship application as early as possible; the earlier you apply, the earlier the funds are disbursed to your school and credited to your account. Students have two options when applying for the HOPE and Zell Miller Scholarship:
Complete the Free Application for Federal Student Aid (FAFSA) or,

Complete the online Georgia Student Finance Application (GSFAPPS) or printable paper GSFAPPS application.
Note: The FAFSA must be completed each year of college. It will be available to students to apply for federal financial aid in October. Understanding changes to the FAFSA filing process can be viewed by clicking here.
For the most current information on the HOPE and the Zell Miller scholarship programs, see the Georgia Futures website at www.gafutures.org.



Be sure to stay on top of your college planning. Do your research and explore many additional scholarship opportunities that may be available through your school or employer. Eligible students should apply for scholarships well in advance of the deadlines listed. Refer to the websites for detailed information. As always, the college counseling department at MPCS is available to help you in your college aspirations!


*The MPCS Class of 2018 broke school records in earning the highest amount of scholarship offers. More than $7.4 million in scholarships were offered to 115 seniors collectively. This amount does NOT include the HOPE or Zell Miller grants. A total of 84% of the graduating class also qualified for HOPE and Zell.
---
Dr. Trici Holmes serves as a the Director of College Counseling in the high school at Mount Paran Christian School. Click here for information on the MPCS college counseling program.
To learn more about how MPCS supports our students academic goals in all grades, PK3-12, please click here.