Dramaturgy in American Literature Classes
MPCS junior, Jimmy Jennings as Jo March? Classmate, Noah Rymut as Beth? Such interesting casting may have occurred in MPCS American Literature classes this semester. Long and sentimental, yet loved by many, the novel Little Women is seldom read in the classroom. However, when the Mount Paran Christian School drama department announced a plan to produce the musical version of the play, a cross-curricular project was born.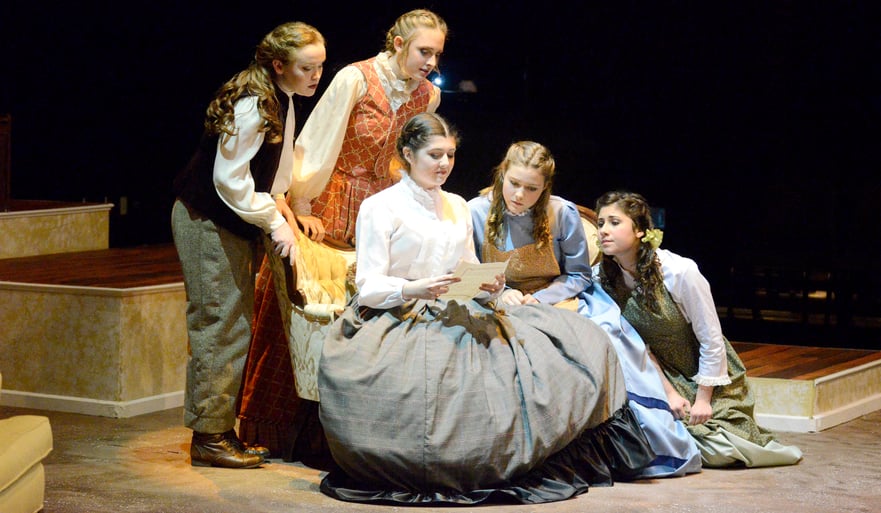 Instead of reading the 1868 book, American Literature students, mostly juniors, read the script, considerably shorter than the book itself, with students taking turns reading the words of Jo, Beth, Meg, and Amy March. The musical numbers were played using the soundtrack from the Broadway show. With three students cast in the MPCS show itself, many opportunities arose to discuss how a dramatic production comes together, how music enhances and continues a story, and how adaptations from novels to plays to musicals are made.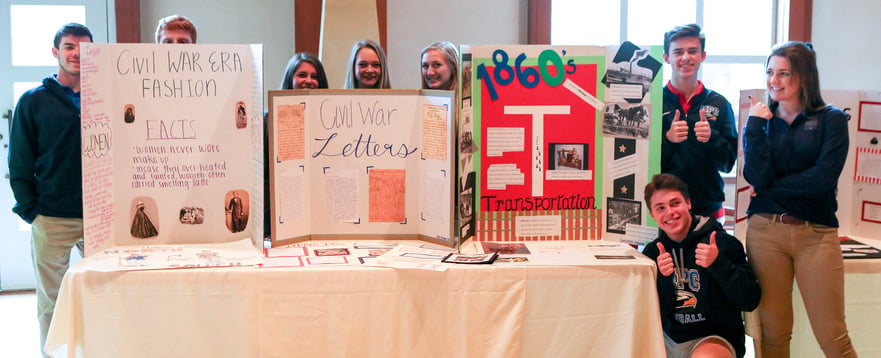 What is Dramaturgy?
Dramaturgy is the craft or the techniques of dramatic composition. One often will see a few words by a dramaturg in a show's program detailing some explanation of the text of the play or background information. The juniors took on dramaturgy with a mind to expansion of the script and the times as well. Projects ranged from entertainment during the time period to jobs to diseases to transportation. One student made a dance card, worn on the wrist by women during dances. Gentlemen would "claim" dances by writing their names on ladies' dance cards; a full dance card showed a girl's popularity.
In addition to these projects, students also made food mentioned in the script and popular during the time: petit fours, cheese bread, sugar plums, and even apple pie. Another student presented poems of the Civil War accompanied by her own photography that showed the love of nature and solitude of the Romantic period of literature. Yet another detailed a story that author Louisa May Alcott may have had a schoolgirl crush on her teacher and neighbor, Henry David Thoreau. One of the actors showed the anatomy of the development of her character, Marmee.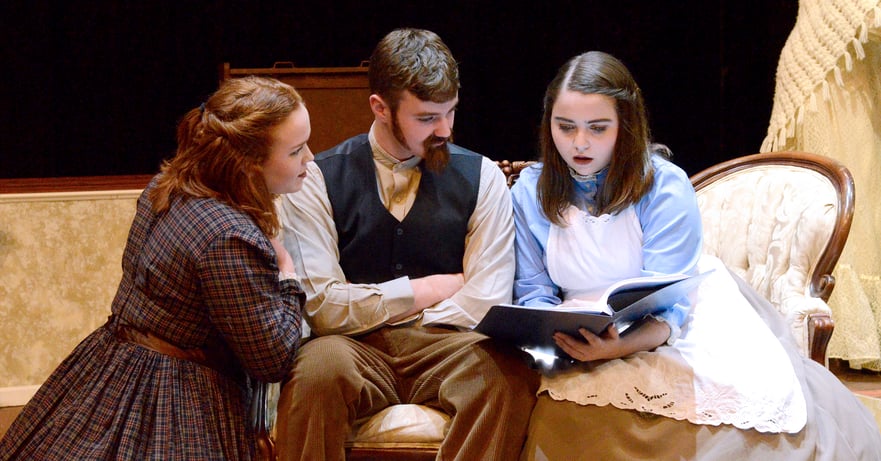 On tri-folds and poster boards, the students' projects were displayed in the Grand Lobby of the Murray Arts Center during the run of the musical Little Women, performed by their peers. Their study of Little Women, their promotion to "dramaturgs," hopefully enlightened and drew a few more to the classic story of family and home. This unique way to examine the classics, while gaining new appreciation for the performing arts, created a powerful and fun learning experience for high school students.
Lisa Nicholas serves as a High School English Teacher at Mount Paran Christian School.
---
MPCS focuses on innovative ways to reach and teach our students. Click here to learn how academic excellence is achieved in a Christ-centered environment. You may also learn more about excellence through our arts programs here.