Congratulations to the 80 Mount Paran Christian School students who have been recognized as College Board Advanced Placement Scholars! Of the AP Scholar honorees, 35 are current juniors and seniors, paired with 45 AP Scholars from the class of 2018. These students are recognized as demonstrating outstanding college-level achievement through their performance on AP exams.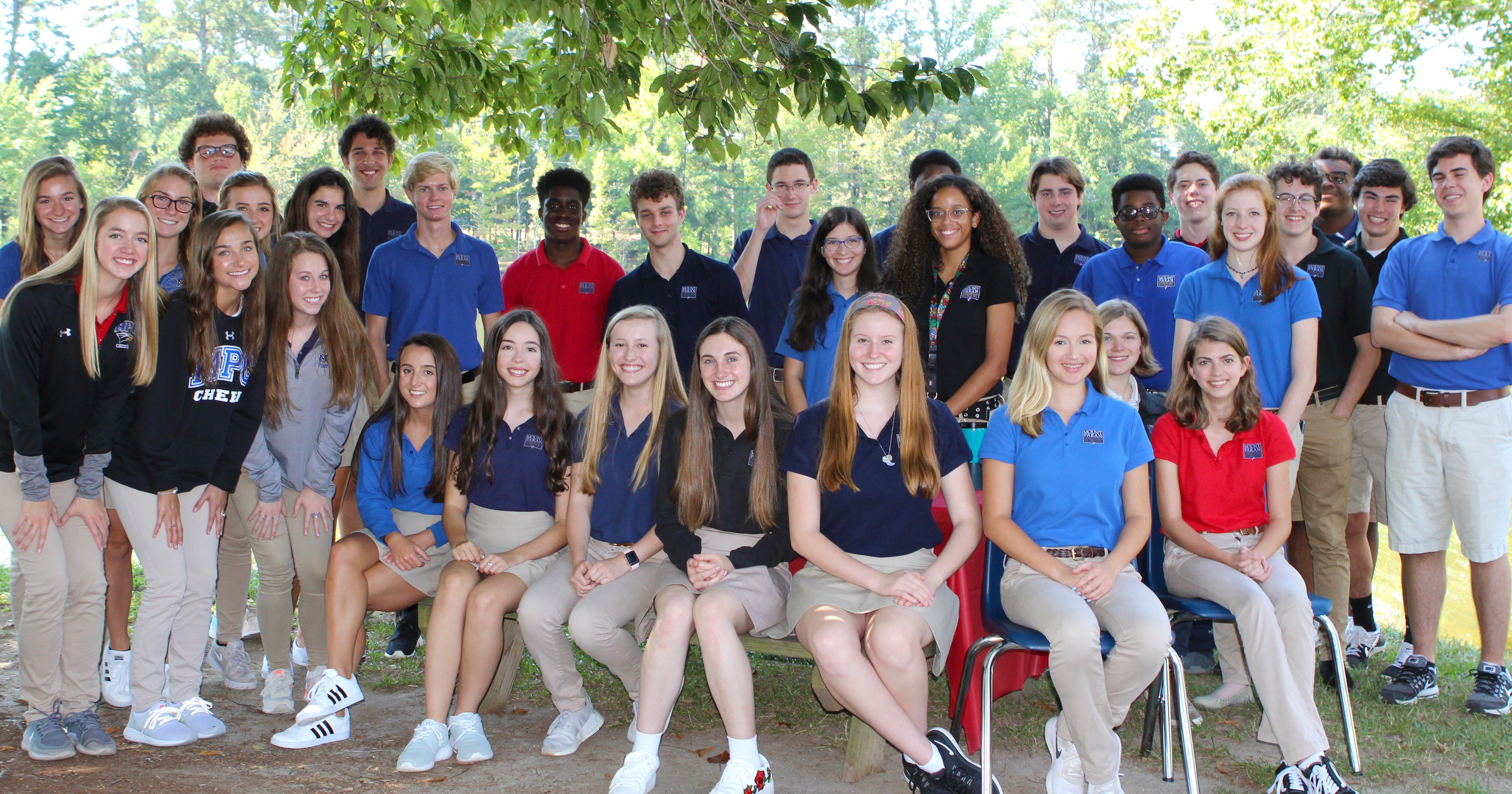 What is Advanced Placement?
Advanced Placement (AP) is a program offered by the College Board in a regular (public or private) high school setting. These courses are designed to give students the experience of an intro-level college class while they're still in high school. Additionally, students can earn college credit and/or qualify for advanced courses when they begin their college academic careers.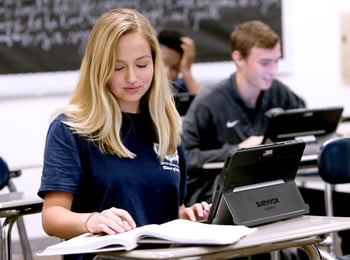 AP exams are given every year in May at the culmination of the AP coursework requirements. These tests are graded with scores from 1 to 5. A score of 1 equates to "no recommendation," a 3 equates to "qualified" in the subject matter, and a 5 demonstrates a student is "extremely well qualified." Scores of a 3 or higher are considered passing and can potentially earn the student college credit at their post-secondary institution. In addition to a score, the College Board has developed an AP Scholar Award program that recognizes students who score a 3 or higher on multiple AP tests.
The distinctions in awards are as follows:
AP Scholar – Awarded to students who score 3 or more on at least three AP exams
AP Scholar with Honor – Awarded to students who have averaged a minimum of 3.25 on the AP exams they take and score 3 or more on at least four of those exams
AP Scholar with Distinction – Awarded to students who average a minimum of 3.5 on all of their AP exams and score 3 or more on at least five of these exams
National AP Scholar – Awarded to students who average at least a score of 4 in all of the AP exams they take and score 4 or more in at least eight of these exams

AP Scholar Honorees
MPCS students have consistently demonstrated a commitment to academic excellence through challenging themselves with academic rigor and earning college credit. We would like to congratulate the following AP Scholar students for their hard work and academic achievement!
National AP
Scholars

AP Scholars with Distinction

AP Scholars with Honor

AP Scholars

T. Brooks
S. Johnstone
J. Moss
E. Oswald


K. Roberts





M. Allen
S. Armstrong
O. Attah
B. Baars
R. Bacchus
A. Barton
J. Baute
M. Bonner
T. Brooks
D. Bunn
J. Chrisp
C. Daron
P. Duncan
G. Epps
J. Haygood
B. Howard
K. Hudson
K. Johnson
S. Johnstone
E. Jones
K. Kitchens
E. Kozak
J. Moss
E. Oswald
K. Powell
J. Reel
K. Roberts
C. Roman
A. Russ


B.Underwood

M. Empie
J. Ginter
P. Hanley
S. Kim
W. Kimbrough
K. Kuckhoff
A. Marino
B. Perez
J. Phipps
E. Smith
T. Thompson
C. Vaughan
A. Voss
H. Woods





B. Abel
B. Adamson
J. Alexander
A. Attah
A. Brague
C. Cantwell
B. Ethridge
B. Faith
M. Flowers
C. Galloway
D. Gray
J. Hanley
M. Holland
T. Idowu
H. Johnson
B. Lion
E. McKee
C. Meyer
K. Moss
J. Niswonger
A. Pitts
H. Ray
M. Roukoski
K. Sbravati
L. Spinetto
M. Spinetto
J. Tucker
S. Tyler
A. Vaughan
G. Watford
L. Weaver
H. Yalew
AP Performance Above the Competition
The high number of AP Scholar award recognitions are attributed to exceptional student achievement, the rigor of the course content, and the quality of the various ways MPCS teachers present advanced material to reach so many learners. On average, MPCS students will complete at least 4 AP courses by graduation with some completing 12-14 AP classes. Last year, 203 out of 447 total students took 416 total AP exams, including many freshmen.
Based on the 2017-2018 AP exam score data:
46% of all MPCS high school students took an AP exam
84% of those students scored 3 or higher
42% of those students scored 4 or higher
23% higher MPCS AP pass rate compared to the state and global average pass rate


Compared to other local schools:
12%+ more MPCS students scored 3 or higher than local private schools

13%

more MPCS students scored a 3 or higher than local public schools
16% more MPCS students scored 4 or higher than local private schools

This data shows AP students from Mount Paran Christian School are more prepared than our local private and public school counterparts as they enter the May AP testing season. It is also evident to college recruiters that MPCS students display a genuine thirst for knowledge that cultivates success at the college level. MPCS is proud of our 4 recent National Merit Scholars and 14 National Merit Qualifiers/Commended students. In addition, 100% of our AP Scholars and graduates are accepted into highly selective colleges. Last year, the senior class was awarded more than $7.4 million in scholarship offerings, even before being eligible for the HOPE/Zell grants.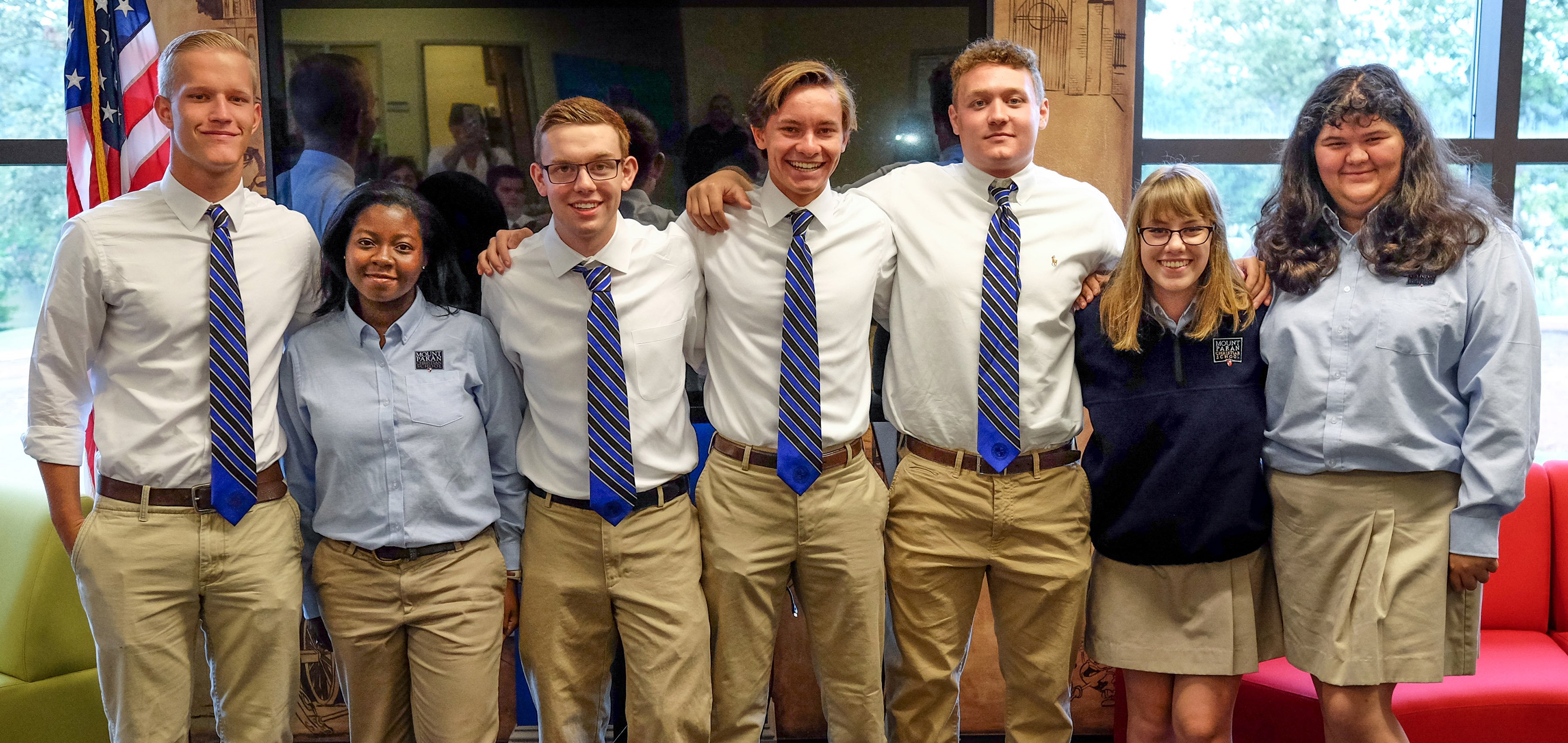 Some of the esteemed acceptances over the past five years include:
MILITARY APPOINTMENTS: US Air Force Academy, US Coast Guard, US Military Academy at West Point, and the US Naval Academy
STATE: Georgia Tech or the University of Georgia —

average 25% of each graduating class accepted


(36% of those who applied to Georgia Tech were accepted / 49% of those who applied to Georgia were accepted)


Agnes Scott, Berry, Covenant, Emory

IVY LEAGUE: Columbia, Cornell, Dartmouth, Harvard, Princeton
STEAM (Tech/Engineering/Design): M.I.T., UC Berkeley, RISD, Virginia Tech, Michigan, UCLA
CHRISTIAN: Baylor, Belmont, Gordon, Samford, Wheaton
EAST COAST: Clemson, Duke, Georgetown, UNC Chapel Hill, Vanderbilt, Wake Forest, William and Mary
ACROSS US: Alabama, Auburn, Florida, Florida State, Kentucky, George Washington, Miami, Missouri, Notre Dame, Ohio State, Pepperdine, Pittsburgh, Purdue, Xavier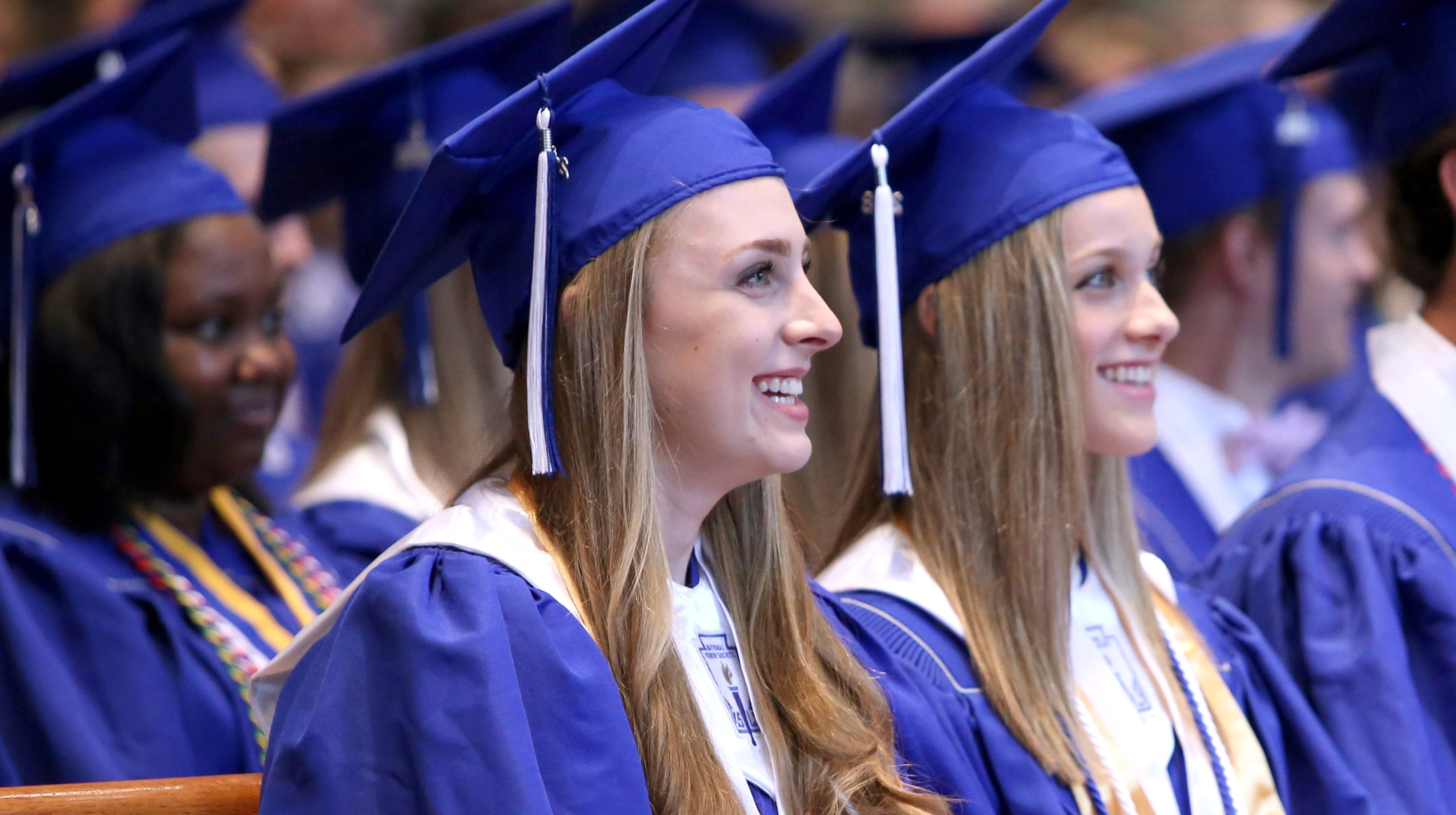 Academic excellence can be defined in many ways. Individually challenging students of all abilities to exceed their own academic expectations and reach their goals is what makes an MPCS education exceptional. We commend our AP scholars, past and future, and pray for their continued success in all that they strive for in high school, college, and beyond.
---
Dr. Trici Holmes serves as a the Director of College Counseling in high school, providing personal college-planning support for students at Mount Paran Christian School. Click here for information on the MPCS college counseling program.
The MPCS Academic Profile explains more about academic offerings, course requirements, academic rigor, and student achievements. To read the profile, visit our College Counseling webpage or please click here.
Visit http://www.mtparanschool.com/experience to RSVP for a tour or Open House!