"PLTW empowers students to develop and apply in-demand, transportable skills by exploring real-world challenges. Through our pathways in computer science, engineering, and biomedical science, students not only learn technical skills, but also learn to solve problems, think critically and creatively, communicate, and collaborate. Teachers are equipped with the training, resources, and support they need to engage students in real-world learning."1

Proud To Be a PLTW School
MPCS has now become an official Project Lead The Way (PLTW) school in Kindergarten through grade twelve! Lower school is implementing the PLTW Launch program. PLTW Launch complements both the PLTW Gateway program and PLTW Engineering program that were rolled out last year in our middle and high school. PLTW is a nationally-recognized STEM/STEAM curriculum that is known for empowering students with skills that will enable them to solve tomorrow's challenges. Through hands-on, challenge and activity-based learning, PLTW encourages and invigorates interest in the sciences, stimulates a problem solving mentality across disciplines, and motivates students to discover how STEM/STEAM will help them set and achieve goals in a wide range of educational and career pathways. For college and career-motivated students, PLTW integrates with the College Board AP (advanced placement) curriculum to offer students an additional level of college-recognized high achievement, helping students to compete more effectively for college admissions. PLTW is considered the "AP" of engineering coursework at the high school level. Read more about exploring the AP + PLTW recognition course pathway.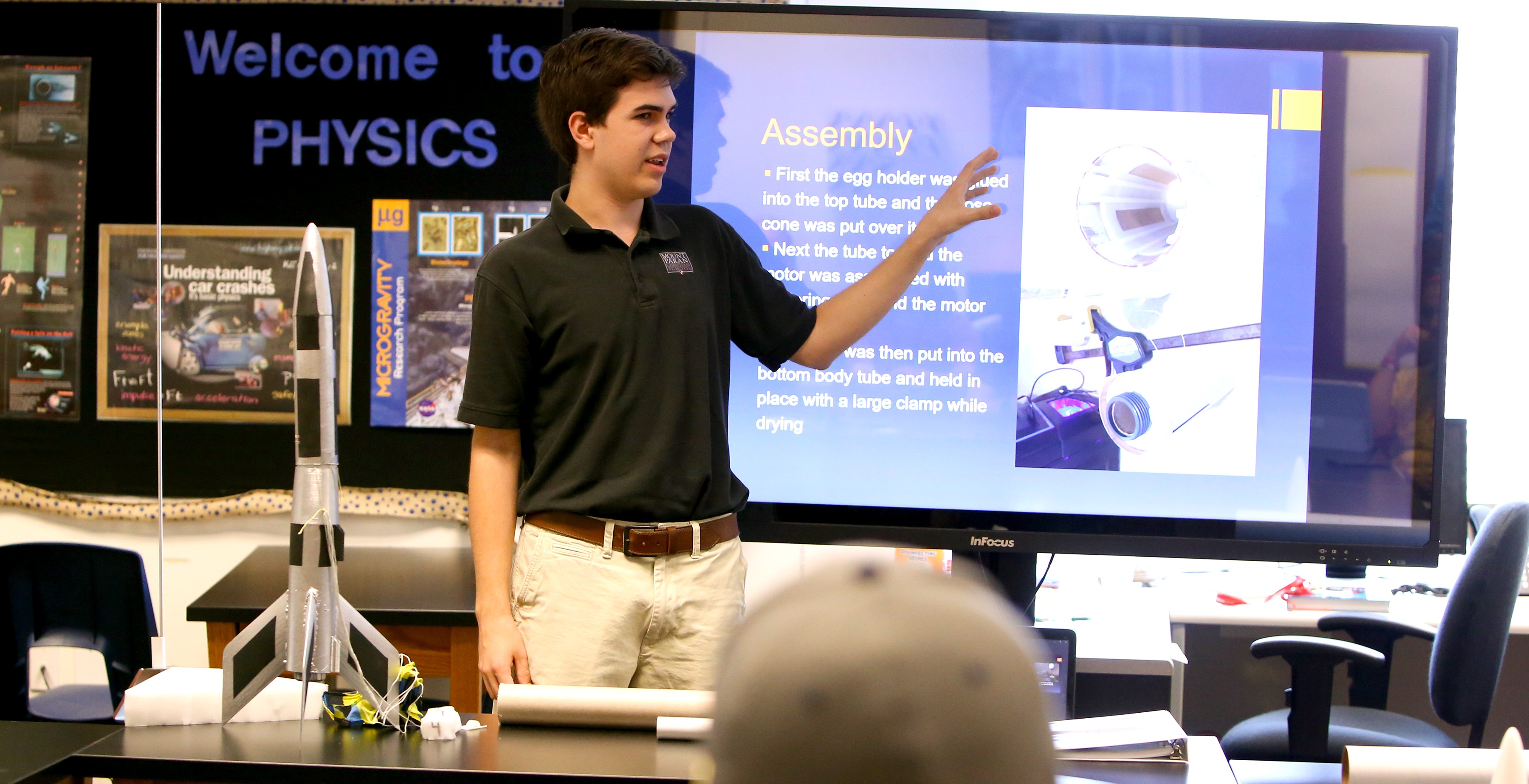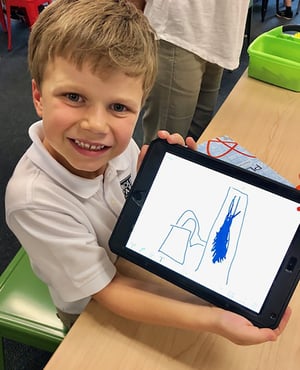 Teaching 21st-Century Skills
Through hands-on activities, students learn the valuable skills of what are known as the "4-C's" — Critical Thinking, Collaboration, Communication, and Creativity in the areas of computer science, engineering, and biomedical science. These relevant skills are infused into the programs where students use the PTLW "Engineering Design Process" to develop solutions to real-world problems. In all age divisions, this program teaches students to ask questions, develop unique solutions, and learn at deeper levels. As part of the Engineering Design Process, students not only create their own solutions, but learn how to evaluate their ideas and explain the reasoning to support their decisions of their design.


From Classroom to Real World

PLTW uses the APB (Activity, Problem, Project-based) approach that scaffolds learning, using structured activities and projects. This approach enables students to develop the skills needed to create solutions to open-ended problems. Students become more self-directed as they search for answers and strengthen their mental perseverance. They become more aware of the usefulness of science and math skills as these abilities are revealed as essential to the design, discovery, and problem-solving process.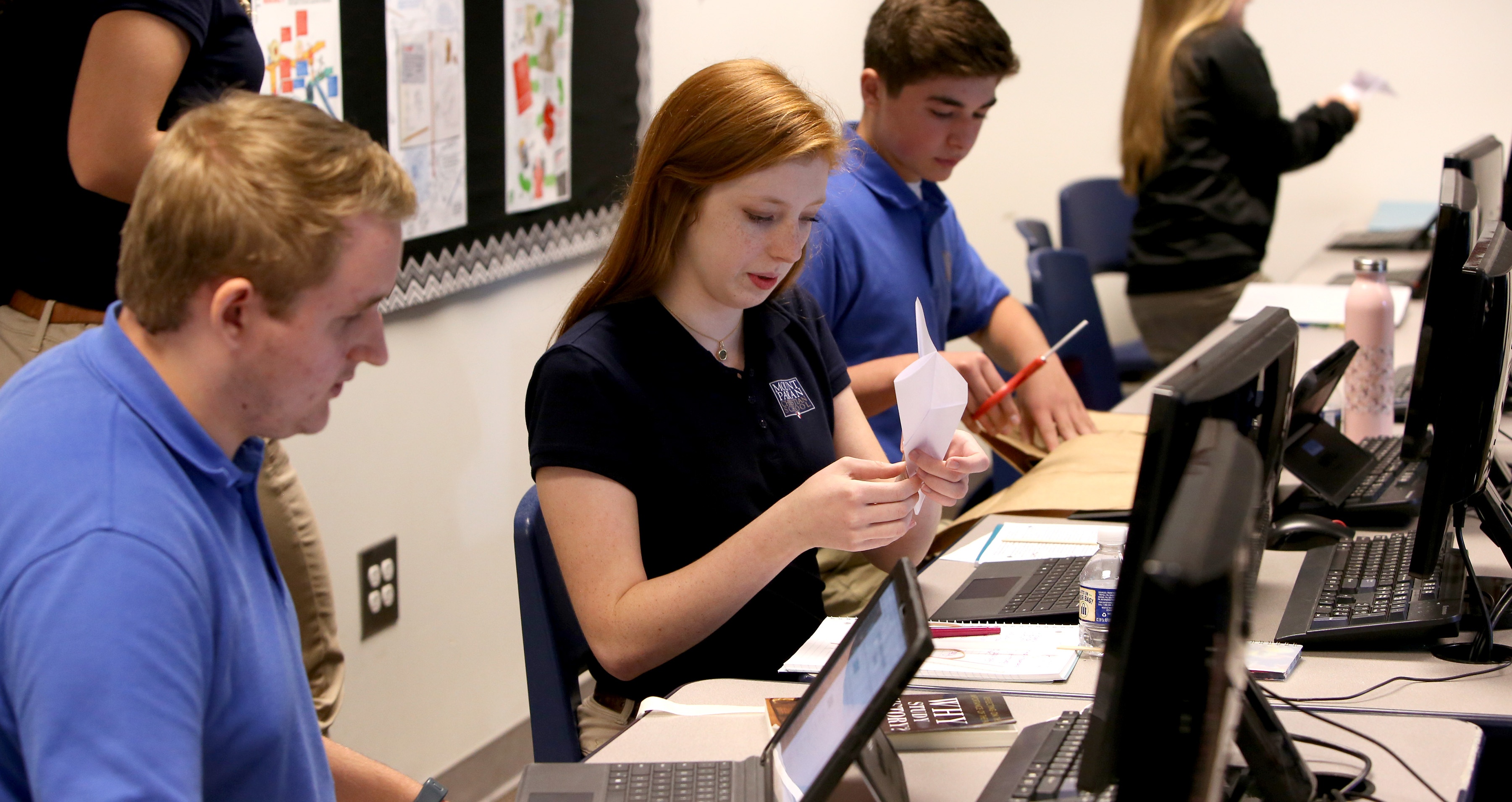 PLTW Curriculum
In preparation, our youngest learners at the preschool level are being taught science, technology, engineering, arts, and math concepts through PreK STEAM classes. The PLTW coursework officially begins in Kindergarten. The project-based curriculum is designed to challenge learners with specific areas of study in each grade-level:
PLTW LAUNCH: Lower School (Exploratory STEAM Class)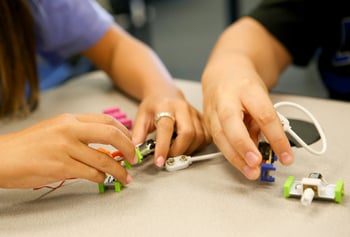 Structure and Function: Exploring Design and Human Body
(Kindergarten and First Grade)
The Changing Earth and Grids and Games
(Second and Third

Grade)

Input/Output: Computer Systems & Human Brain
(Fourth and Fifth

Grade)
PLTW GATEWAY: Middle School (Exploratory STEAM Class)
Design and Modeling

Computer Science for Innovators and Maker
PLTW ENGINEERING: High School (Elective and STEAM/STEM Majors)
Introduction to Engineering Design

Principles of Engineering (coming Fall 2019)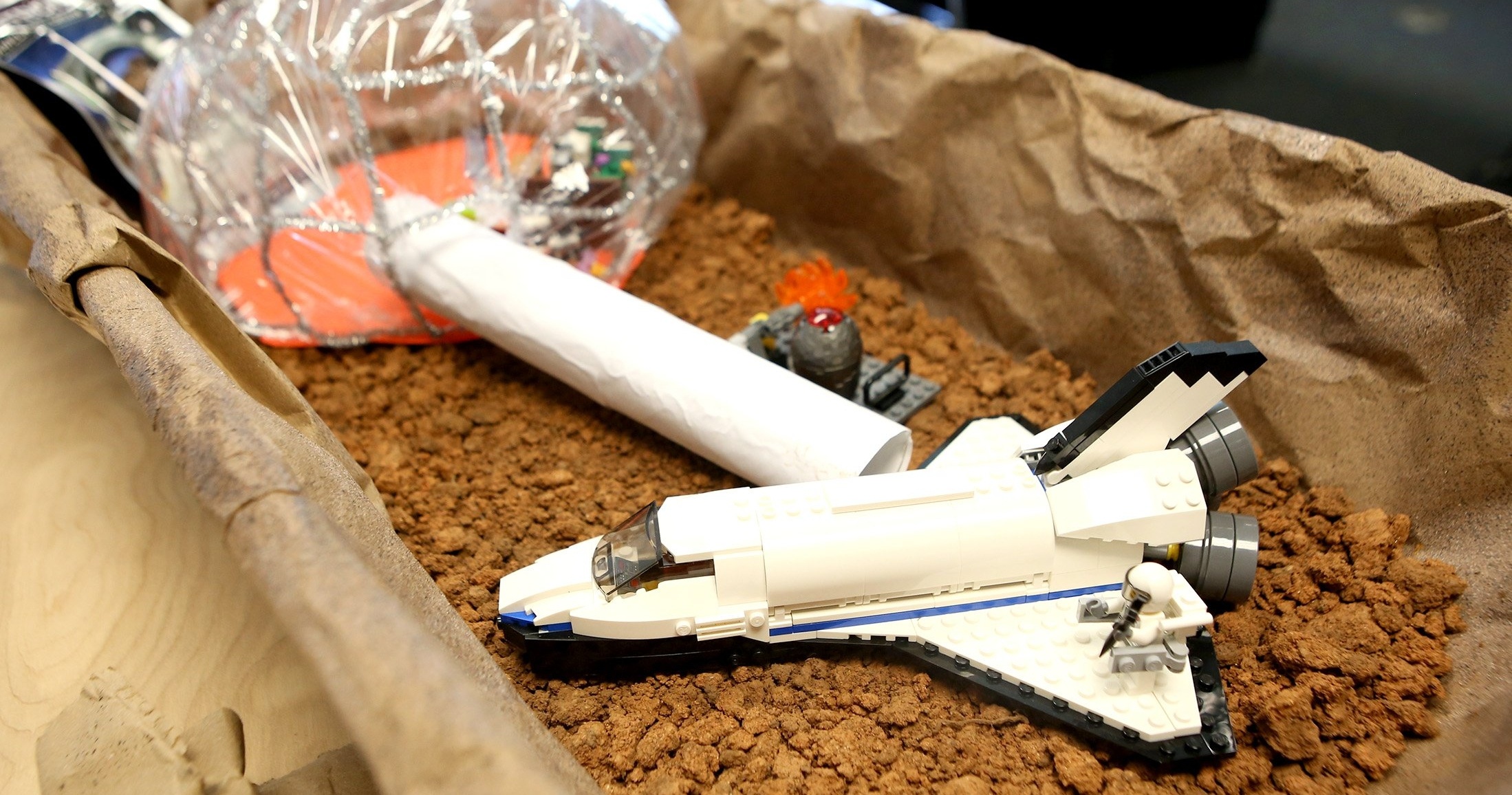 It is through the support of MPCS administration, faculty, and families that we are able to provide such a valuable program to our students. Learn more about the scope, depth, importance, and legitimacy of the PLTW program as a whole in this informational video:
https://www.youtube.com/watch?v=al65aeTBKNE
---
Tina Baker serves MPCS in STEAM Program Development, and as the Lower School Curriculum and Directed Studies Support Teacher.
Project Lead The Way curriculum is also supported by additional members of a phenomenal STEAM educational team: Lower School STEAM Teacher, Lindy Jones; Middle School STEAM Teacher and Robotics Coach, Randi Terry; and High School STEM/STEAM Coordinator, Brad Smith, who also teaches Physics, Engineering, and serves as the head coach of the two Eagle Robotics Teams.
Click here to read more about the STEAM programs at MPCS.
1: Source - PTLW https://www.pltw.org/about-us