In Matthew 16:26, Jesus said, "What good will it be for someone to gain the whole world, yet forfeit their soul?" In today's social media culture, people tend to focus on the excitement of sharing their life experiences with everyone without thinking about exactly how that affects their personal privacy. For that reason, it is important for all users to set up privacy settings on their devices and social media apps in order to protect themselves from exposure to the "world."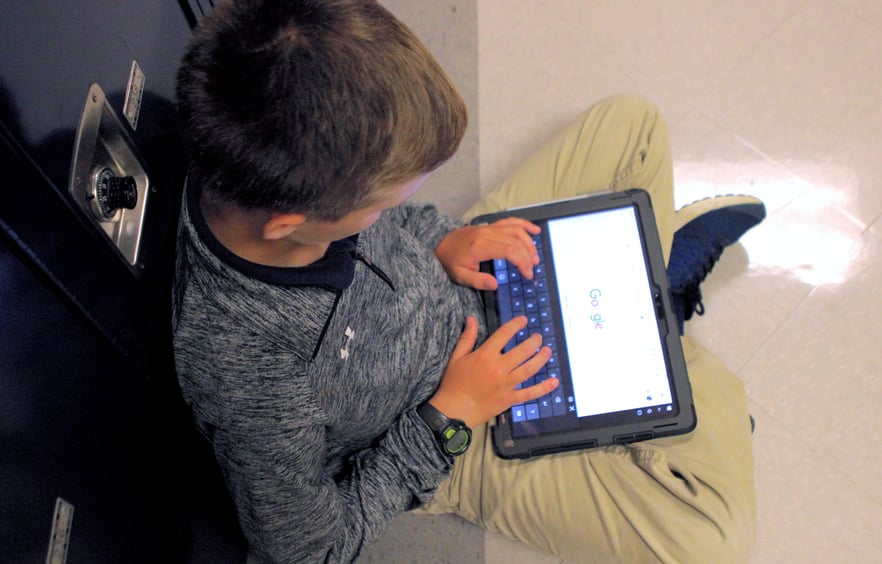 How can I keep safe online?
One step that can be taken by parents and students to make social media accounts less invasive would be for users to set their accounts to private. That allows only personal friends and followers to view posts. Below is information that may help parents guide children to set accounts to private. Please remember that these instructions are correct as of the date of this blog post — social media apps tend to change settings without making users aware of the changes. It is recommended to check settings frequently to make sure that any updates have not changed accounts from private to public. Facebook users should also change account settings to private.


How do I change privacy settings on Instagram?

On your Instagram page, click the gear icon in the upper right corner.
Make sure your account is set to PRIVATE ACCOUNT.

Even if your account is private, your PROFILE information is not.

When posting on Instagram, do not add a location to your post.

Using Instagram via a private setting also enables users to approve their own followers.

How do I make Snapchat private?
Begin on your personal Snapchat page.
By default, only the friends a user has added on Snapchat can view their stories or message directly.

To change privacy settings, go to settings and select who can contact a user, view their story, or see them in Quick Add.

It is possible to have someone take a screenshot of a user's Snapchat post and they NOT be notified. There are always ways to get around these notifications.

Just because an image disappears from a phone does NOT mean that an image really disappears. Images are stored permanently on any smartphone and can be retrieved by law enforcement officials through various means if necessary.



Does Twitter enable privacy?

Though twitter is generally more of a one-sided commentary app, it has some privacy functionality. Tweets are public by default in that followers can see what is posted. Here are some tips on how to keep your posts more private.
Make sure to set your Tweet Privacy by clicking the gear icon, then settings, and "privacy and safety."

Do not enable Tweet Location services.

Setting to "protect my tweets" enables only followers to see posts and gives the user follower approval power and is useful as a method of communication within a group
An unlocked account (unselected "protect my tweets") makes it easier to share simple messages to the public, which is the basis for the app where messages can be "retweeted" easily

Even with the use of privacy settings, social media users cannot be assured that personal information and images are not being shared with others. It is very easy for someone to take a screenshot of information and repost on their own personal media accounts, causing the information to be shared with strangers without approval or permission. Always remain cautious in choosing content and information shared!
General common sense should be used when setting privacy and posting on social media. It is wise to only allow people you personally know and trust to access your page or profile. Assume that anyone can see your information at any time when posting or commenting. Encourage family and close friends to set accounts to private and use similar safety usage guidelines. Turn off location services if at all possible. Consider keeping location or identity clues in images to a minimum or do not show at all. Check privacy settings often to ensure they are set correctly after app updates. With these guidelines in place, users may gain a little more peace of mind when posting to their favorite apps.
Karen Leonard, Ed.S serves as the Academic Technology Specialist at Mount Paran Christian School in northwest Atlanta, GA.
---

Mount Paran Christian School offers a safe and secure environment for children to learn and thrive. To explore campus and learn more about all that MPCS has to offer, please click here.