"Perfectionism hampers success. In fact, it's often the path to depression, anxiety, addiction, and life-paralysis." ― Brené Brown
In a world where we feel the pressure to be perfect, it's easy to forget that chasing perfection is an angst-riddled and lonely journey. We are not meant to do life alone, and, yet, in the spirit of appearing "perfect," we often forget that parenting requires a village, not an Instagram filter.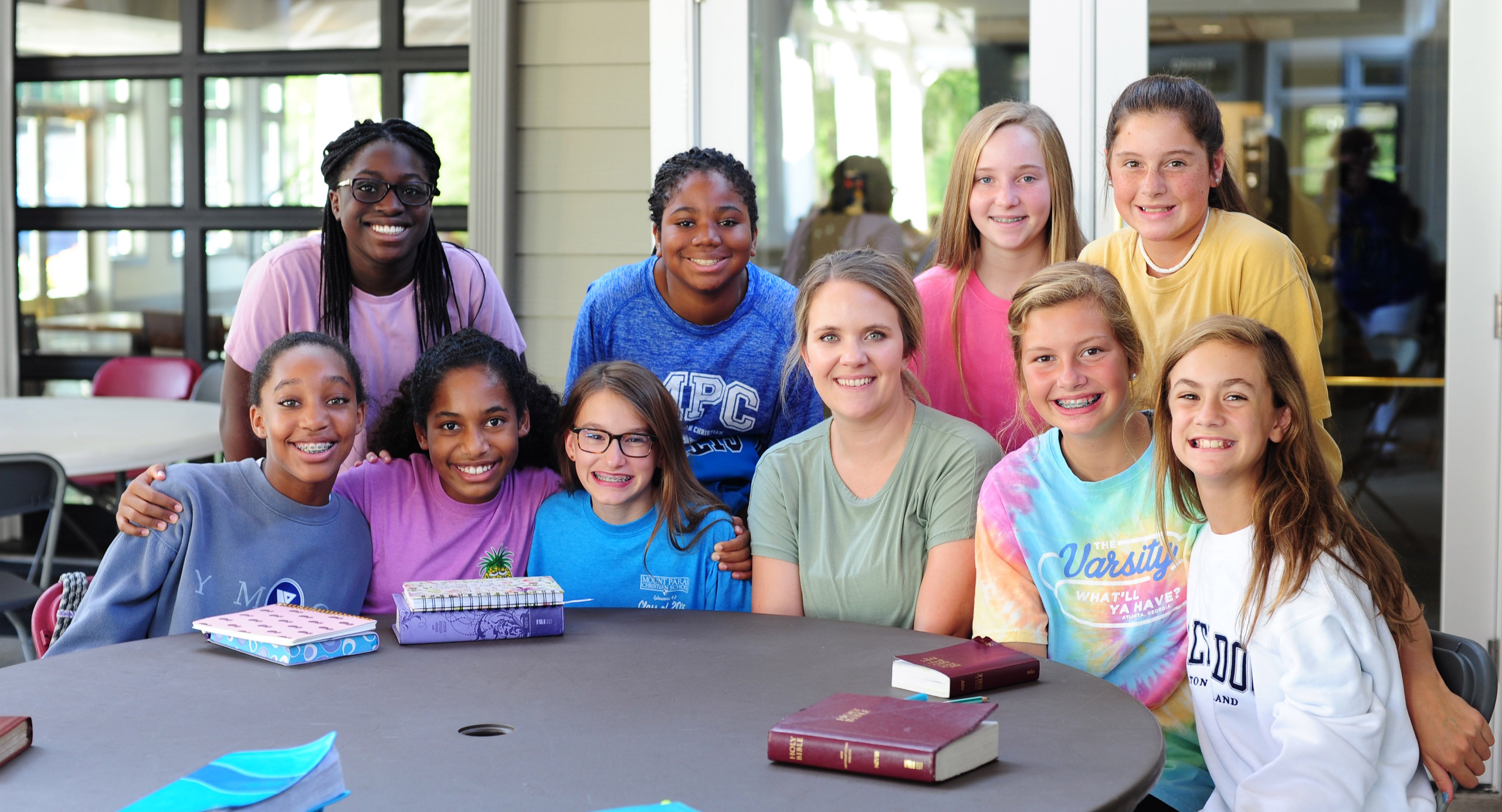 In the fall, MPCS hosted community speaker and counselor Julie Davies, who shared her story of chasing perfection. A valedictorian, model, and college volleyball player, Mrs. Davies knew all too well what it was like to look perfect on the outside but feel lonely and desperate on the inside.
COMBATTING LIES
As parents, we often feel overwhelmed keeping up with everything surrounding our kids. Technology, social media, and cultural standards are ever-changing, but the one thing that we all can agree on is that the foundation of our faith — Jesus Christ — never changes.
Mrs. Davies contributed to a book entitled Shut Up, written by Christy Pierce. The book uses people's stories to demonstrate how the enemy loves to attack us through our fears and feelings. Being able to identify what God says about us versus what the enemy wants us to believe about ourselves is the first step in this ongoing dialogue of warfare. After we identify those lies, we can then combat them. We are armed with what we know to be biblically true through God's promises.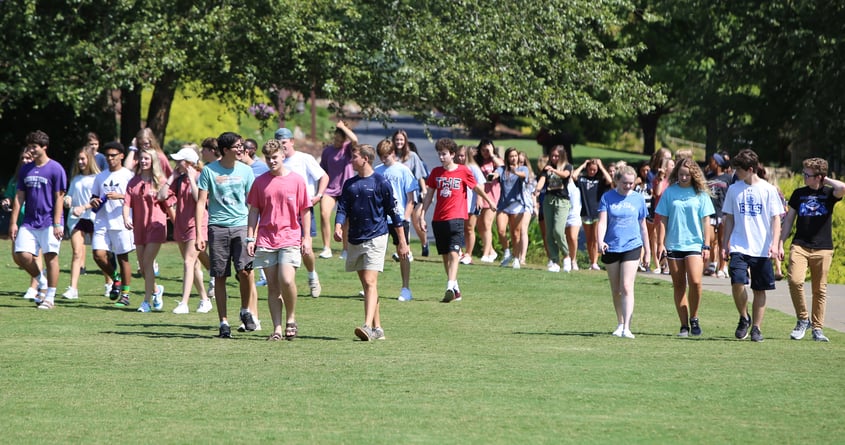 LONELIEST GENERATION
Research tells us that Gen Z is the loneliest and most anxious and depressed generation. Stress and anxiety are more prevalent in teens today and contribute to disengagement and feelings of inadequacy, which can lead to drug or alcohol abuse. Today, suicide is the second leading cause of death in teens.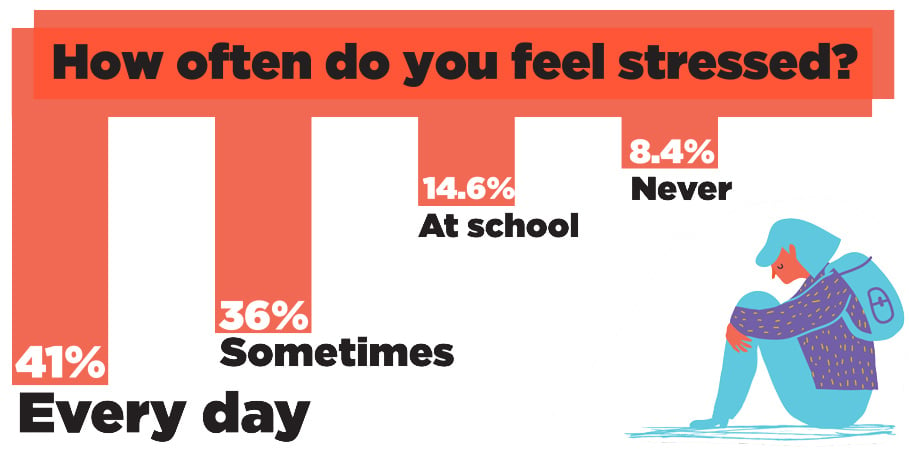 Source: Global News Gen Zed.
As a community of believers, we are to fellowship and care for each other. We can learn to help hurting friends by listening and not spreading their secrets, and confiding in an adult who can assist in getting the right help. A suggestion provided by Mrs. Davies is to say to the friend, "I care about you. I don't want to lose you. This problem is too big for me to help you with, so I need you to go with me and tell a safe adult right now. Who would you like to tell?"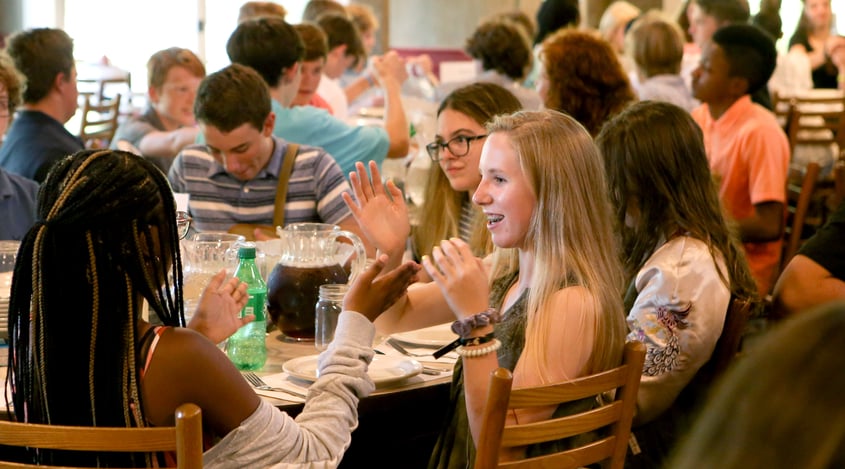 Get Help!
If you, either as a student or as a parent, ever have concerns about whether or not a situation or a pattern of behaviors is questionable, reach out to your school-level counselor or to a private counselor. Sometimes, the behavior is "normal." (e.g.: My son would rather play baseball than do homework.) Sometimes the behavior can be a symptom of something greater. (e.g. My child is always in their room with the door shut and never wants to interact with the family. When I talk with them, he/she is very angry and confrontational.) Getting a professional opinion can give you answers and options.
While the increasing pressures of modern society and the pervasive use of technology surround us, we do not have to succumb to these pressures. We can turn to one another in a community of support, and to the One who offers unconditional, unlimited support.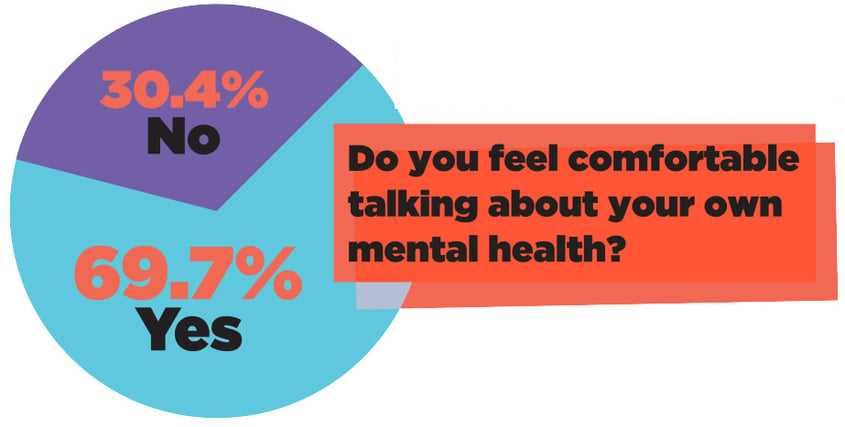 Source: Global News Gen Zed.
The MPCS counseling department is willing and ready to help all students face the major issues they encounter during the teen years and within our culture. In addition to guiding schedules, college admission processes, and activities, our counselors are committed to listening to our students and working with them to overcome pressures and anxiety to get to a healthy place before graduation. No problem is too small for us (and God) to conquer together!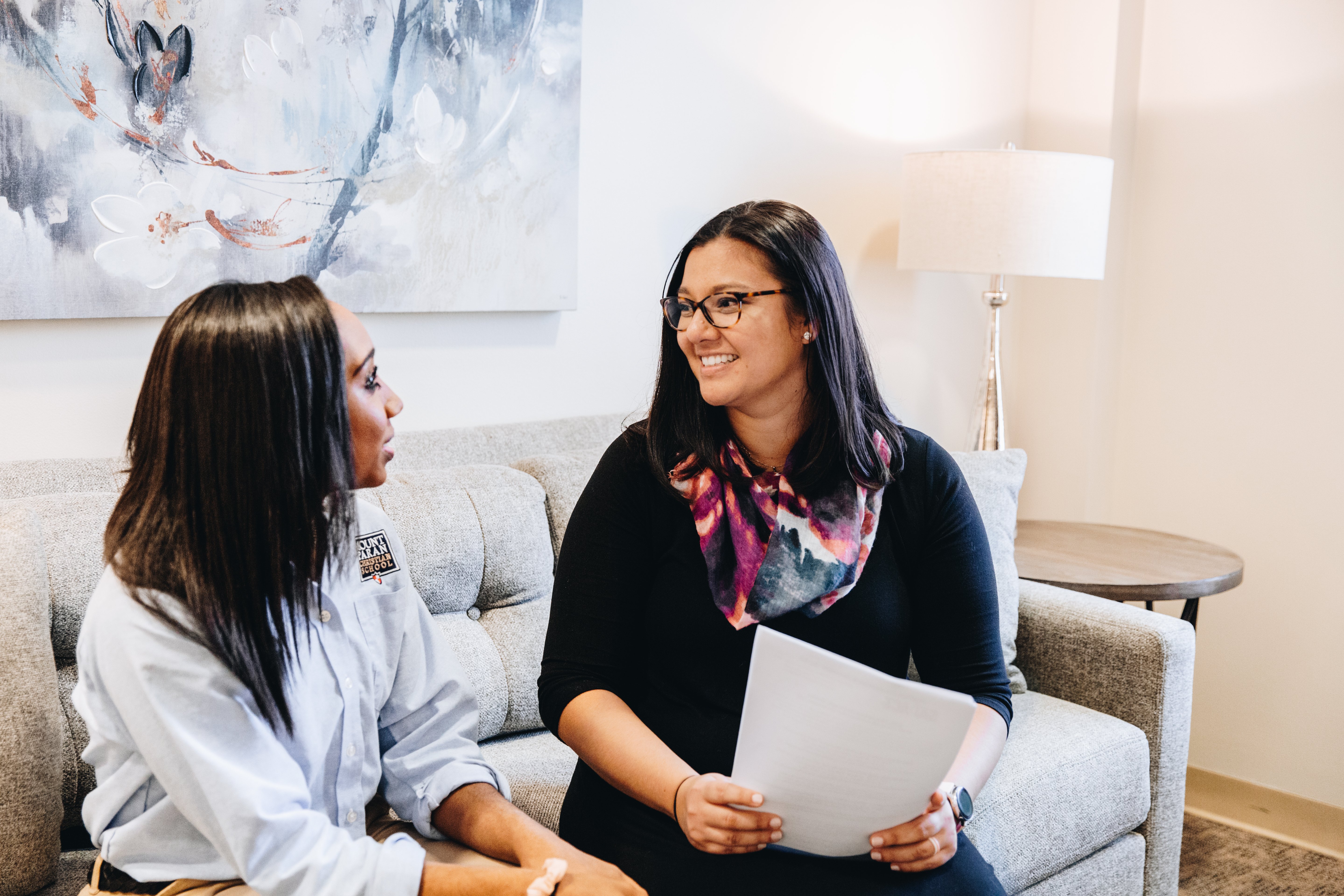 ---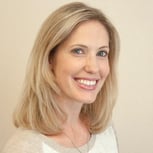 Julie Davies is a Counselor and Speaker for The Caring Center. She is a former Division I volleyball player who loves speaking and counseling both student-athletes and young people struggling with mental health. She has a Masters of Science in Marriage and Family Therapy/Counseling from Fuller Theological Seminary and a Bachelor of Arts in Business Administration from Kent State University at Ashtabula.
---
Viola Lussier serves as the High School Counselor and Director of Counseling Services at Mount Paran Christian School. If you or someone you know needs to talk to someone about issues you are facing, please reach out to one of the MPCS counselors, who can offer support and resources.
Click here to learn more about the MPCS ParentEd. educational series provided to help all parents raise phenomenal kids.