At Mount Paran Christian School, our mission is to develop servant-leaders who honor God, love others, and walk in Truth. Our desire to live out this mission is at our core. In the classrooms, on the fields, courts, and stages — it is who we are. There evidence of Christian life in everything we do, but we are also very intentional about joining with the church and home to help our students become who God created them to be.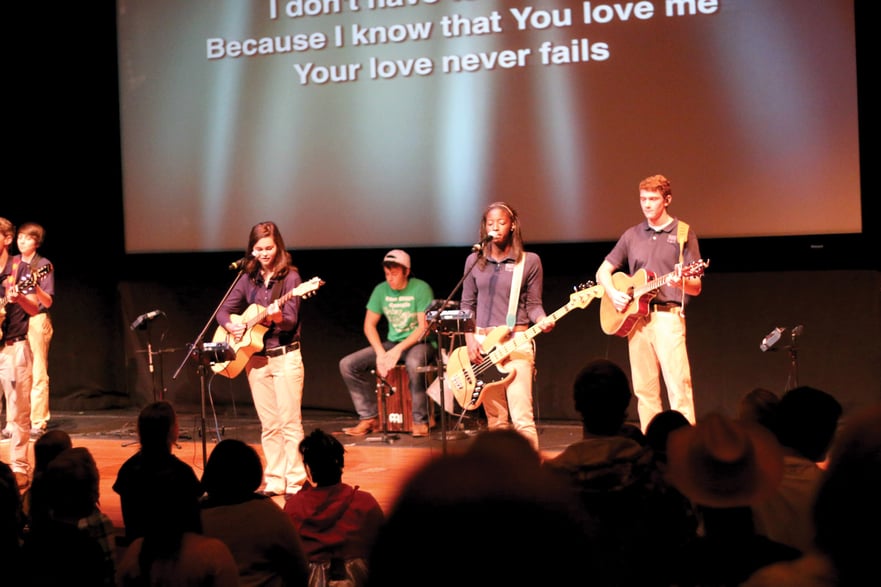 Worship
The MPCS Christian Life department focuses on four key areas: worship, discipleship, missions, and service. Time is set aside every week to focus on the most important thing — worship and pursuit of God. Weekly chapel services for every grade level are held in which the staff, kids, and local church leaders all play an integral part to honor God. Worship also goes beyond weekly chapel. Each school day begins with prayer and devotion from His Word. Worship happens by taking time in all subjects to connect God with the curriculum. We strive to live in constant awe of our Creator, and whether we are studying biology, asking for God's wisdom in our group prayer requests, or singing in chapel — our worship establishes the foundation for everything we do.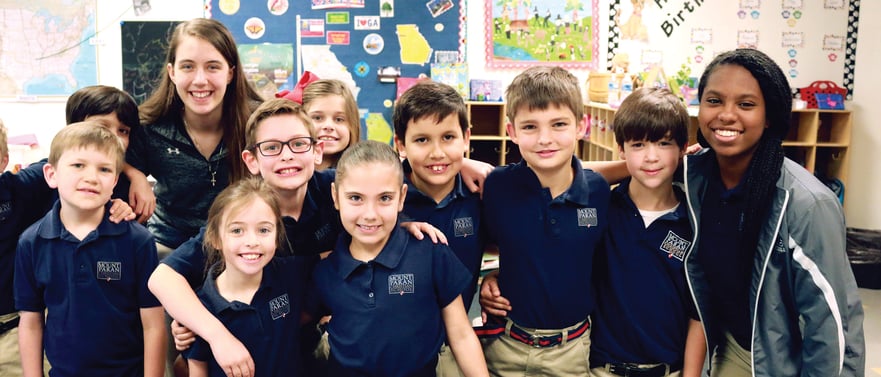 Discipleship
MPCS believes that relationships with God are rooted in knowing Him. As we desire to walk in Truth, every student at MPCS is learning about who He is through core Bible classes. This foundation allows them to read God's Word and understand the biblical history in order to see God's plan from Creation to the end times. Bible teachers are able to dig deeper with students so they can clearly articulate facts that show evidence of God's Word in a secular world. In unison with this education, many come alongside the student body to help guide them as they grow through Bible studies, small groups, and accountability groups. Mentorship programs also involve high school students investing in lower school kids to show them what it looks like to be a teenager who is following God. It is amazing to see parents, teachers, and older students working together to help encourage students as they personally pursue God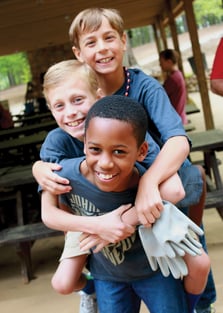 Service

In the Gospel of John 13:34, Jesus says that we are to love others as God loved us, and that this is how we are known to be followers of Jesus. MPCS is taking that mission to heart as we show love to each other and our community. The annual Service Day involves every staff member, student, and many parents spending a school day serving out in the community. This exposure to the needs around us impacts students just as much as those we serve. Showing God's love not just in words and speech, but in action and in truth as in 1 John 3:18 has motivated us to serve our community more often. Several lower, middle, and high school groups are now serving our partner ministries on a weekly and monthly basis.
Missions
Matthew 28:19 calls us to make disciples of all nations. Students serve on short-term mission trips at home and abroad to answer this call around the world. Students are able to recognize God's love for the world and that people elsewhere are pursuing God just as they are. They extend beyond their comfort zone in serving and sharing the gospel. Often, their walk is strengthened as much as those whom they have served.
MPCS strives to be a community that pursues hard after God, desires to know Him deeply, and lives as examples of His love. Beyond all the great things that happen on our campus academically, athletically, and in the arts — this is the core of who we are!
---
Aaron Farrant is the Director of Christian Life at Mount Paran Christian School.
For additional information about how MPCS works to develop Christian servant-leaders through our school curriculum and ministry opportunities, click here.