Academic excellence is not a foreign term in most schools. As that which both guides and promotes, the term academic excellence proliferates in mission statements and program descriptions. Its almost ubiquitous presence in the language of schooling, however, raises important questions. What is, in fact, academic excellence? Should its conceptualization be uniquely different in a school dedicated to orthodox Christian education? And for parents and students seeking to learn more about the DNA of a Christian school, how does a school's definition of academic excellence shape all student experiences? To address these questions, it is formatively instructive to consider the subject of human intellect within the context of a school's mission and programs.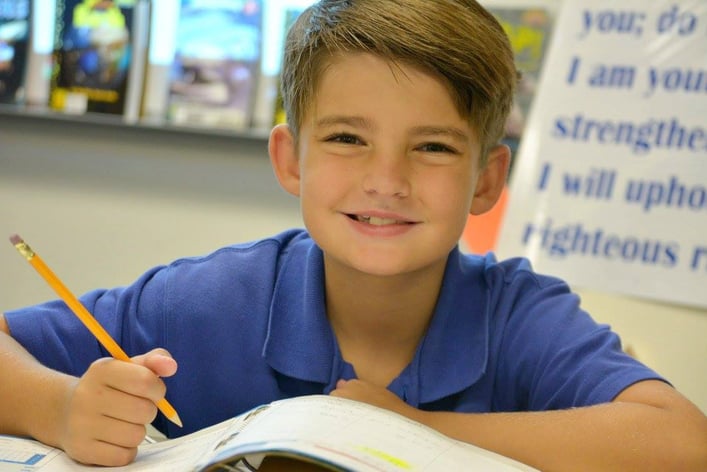 First Comes First
At MPCS specifically, human intellect is, first and foremost, viewed as a gift from Almighty God. The importance of this premise cannot be overstated. Created in the image of the creator of all things means this gift has been endowed with extraordinary capacity for service to God and humanity. Similarly and of great importance, Mount Paran Christian School views all MPCS learners as possessors of this gift, the development of which supports a specific calling from the Lord.
Therefore, viewing intellect in this manner and our learners as unique creations of an Almighty God, faithful stewardship in the God-honoring development of our students' intellect is our non-negotiable pursuit. Moreover, faithful stewardship in merging the development of our students' intellect with a growing understanding of their personal calling is also our non-negotiable pursuit. Consequently, these goals never cease to vigilantly demand our attention.
Learning is Paramount
In his book Jesus Christ and the Life of the Mind, Christian scholar Mark Noll writes, "If what we claim about Jesus Christ is true, then evangelicals should be among the most active, most serious, and most open-minded advocates of general human learning." We share Dr. Noll's perspective. As a result, learning opportunities across our campus, for both students and faculty, are robust. Highly rigorous curricular and co-curricular learning experiences are supported by highly evolved instructional support programs. From the classroom to the stage, from the computer to the canvas, in the learning spaces of our students and the weekly professional development settings of our teachers, programmatic and instructional excellence provide context to Academic Excellence and remain central to our culture.
Excellence Matters
Why should academic excellence matter to parents seeking a Christian education for their children? And why does academic excellence matter at Mount Paran Christian School? It matters because it catalyzes our mission to "prepare servant-leaders to honor God, love others, and walk in Truth." It matters because eternal implications rest on the development of Christian minds that are deeply knowledgeable and will become both locally and globally influential. It matters because the pursuit of academic excellence constitutes grateful worship of our God whose blessings are "immeasurably more than all we ask or imagine."


---
Steve Bohlmann is the Academic Dean at Mount Paran Christian School.
To learn more about academic rigor, innovative curriculum, STEAM, and programs for different learners, please click here.