What does it take to create a successful football program? How can smaller high schools and private schools nurture and sustain a culture of winning? Championships are the goal of every program and finding the formula for achieving that goal is the challenge for every high school football program. To help define and reach this goal in a tangible way, 15 Strong was born.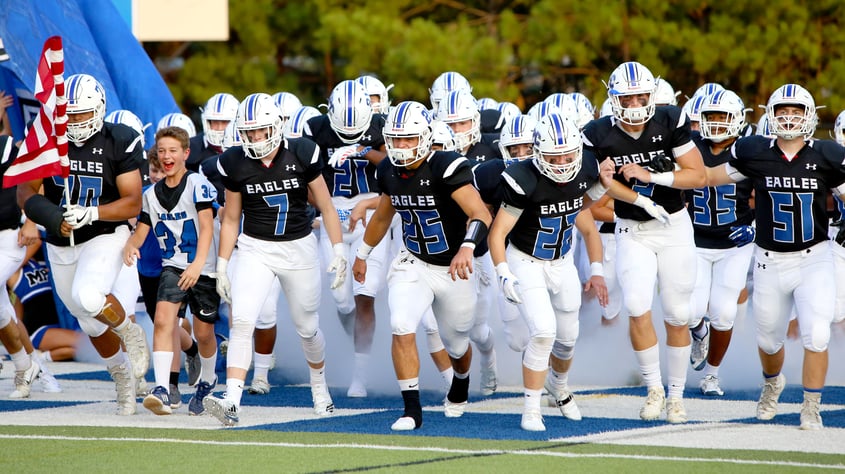 Why 15?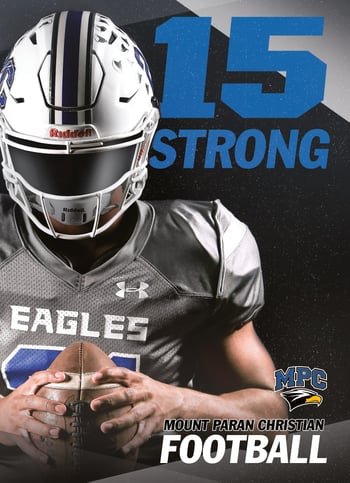 The number 15 represents the ideal number of football players for each grade level that is needed in order to be competitive. The concept originated after the 2018 season. The first question we needed to clarify was "What is the ideal number of football players for each grade to build and sustain a successful football program?" We concluded 15 players was the magic number.
The goal as a program each year is to have 15 or more players participate in each grade level. If we reach this goal, it provides at least 30 players for each program which includes the 5th/6th-grade team, the 7th/8th-grade team and sixty players on the varsity team (JV included). For relatively small private schools, we realize 15 players per class is a challenging goal. However, concrete and ambitious goals drive progress and generate excitement.
Meaning behind strong
STRONG represents the vision and core values that each player will strive to embody as an MPC football player. After the season, our athletic staff poured through articles and books on leadership and successful sports teams to discover common themes. We met with coaches from elite college and high school programs across the country. We collected hundreds of pages of notes on mission statements, vision statements, core values, and team culture. It was an informative and thought-provoking process.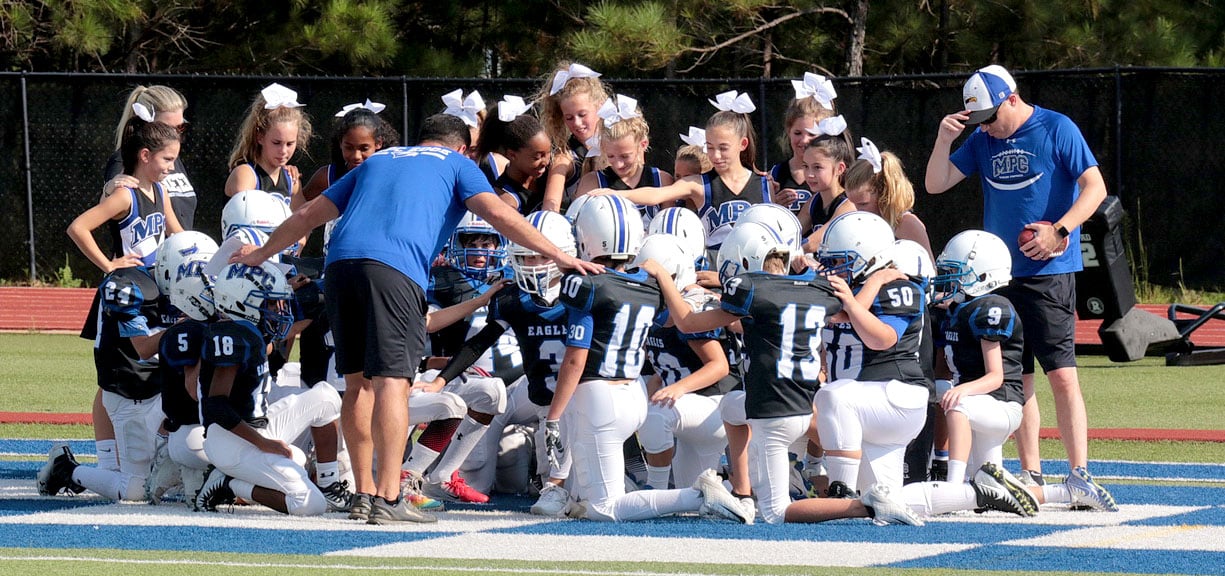 It would have been easy to cut and paste core values from a national championship program or use the mission statement from a perennial high school powerhouse. However, our staff needed to determine what we genuinely believe in as representatives of the school's mission. The description of "strong" must support and enhance the MPC Way core values that the athletic department has already established for our overall sports programs.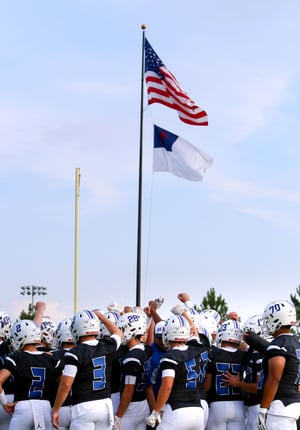 Through many days of reflection, we narrowed an exhaustive list to five character-traits of a strong MPC football player:
Hard Work – There is no substitute for hard work. No one will ever outwork us.
Mental and Physical Toughness – There is no replacement for toughness. We will be the best-conditioned team in the state. Tough People Win.
Positive Attitude – Start each day with an "all things are possible" attitude. A great attitude is the first step in achieving success.
Teamwork - Always put the team first. Each player must be willing to subordinate his personal goals for the good of the team
Trust – Players have to trust and believe in one another. They have to care about each other.
Class of 2018 alumni, Nathaniel Raeder, was a member of the 2014 State Championship MPC football team. From his time in high school, he recalls:
"Playing football at Mount Paran has had one of the biggest impacts on my life, particularly because of the amazing coaches. Many of my best memories come from our summer and morning workouts with them. I woke up every day of high school looking forward to seeing my coaches because they are more than just a coach. They are my mentors and friends, and they all have played a huge role in making me into the person I am today."
Nathaniel was a multi-sport athlete while at MPCS and is now a member of the United States Naval Academy lacrosse team.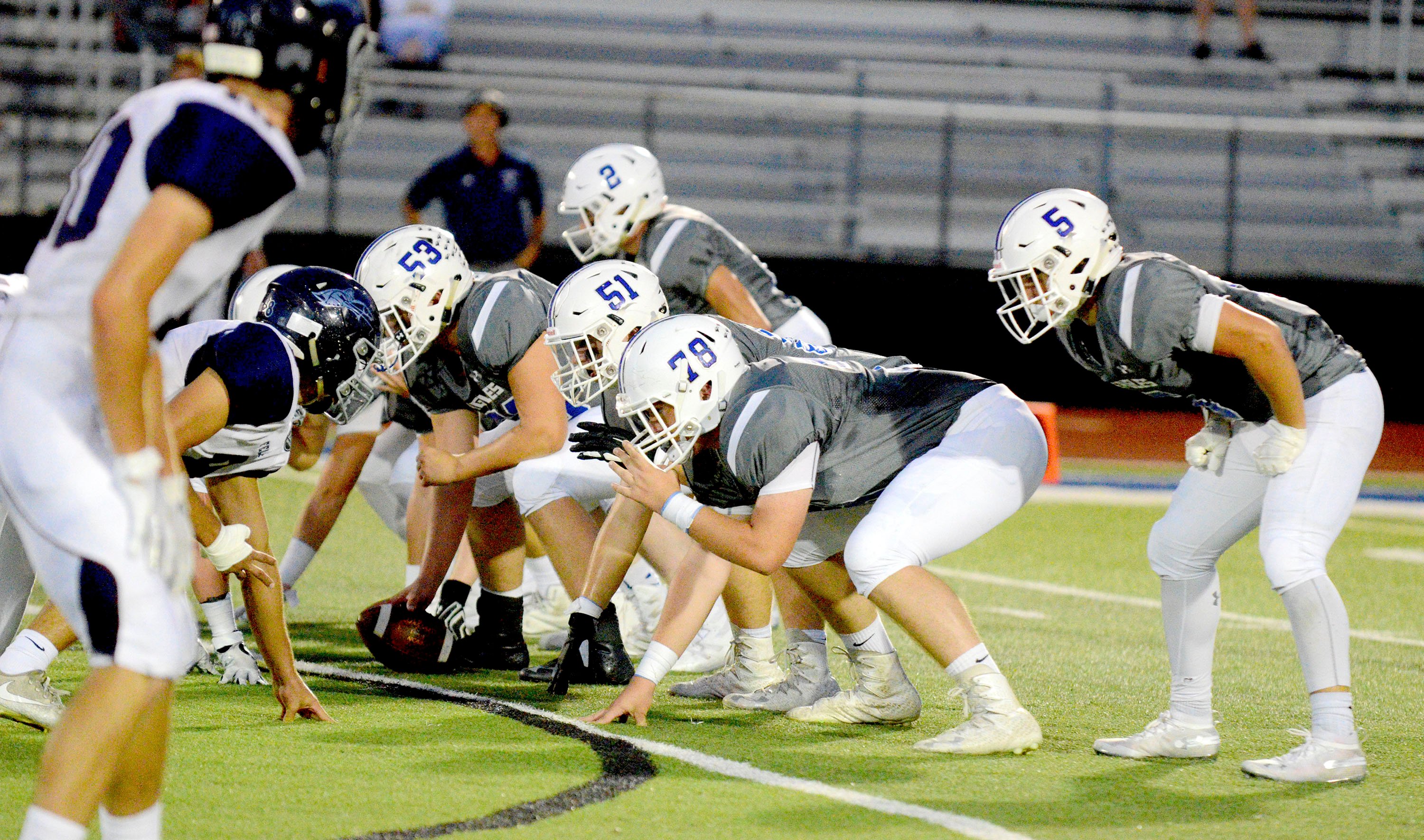 VISION FOR SUCCESS
Our vision for the MPC football 15 Strong philosophy is simple:
The Mount Paran Christian football program will do things better than they have ever been done before. We will be 15 Strong.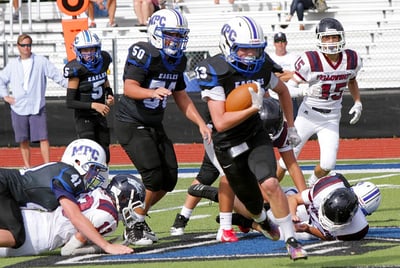 If we can commit 15 young men working hard towards a common purpose, that are mentally and physically tough, have a positive attitude, are great teammates, and that trust one another we will successfully achieve our vision of being 15 Strong.

Below are some of the ways we get there:
Our football program will do things better than they have ever been done before.

Our goal is to have the best player-development program in the country. Athletic development, skill development, and mental development will be second to none.

High energy and enthusiasm are mandatory for greatness. Leaders set the example. We will model high energy and enthusiasm.

Competition is part of the process. Compete against the guys who are considered to be the best at what they do. Compete against your best self. People never reach their best without others.

We will earn the right to win. You earn it by the way you work, the way you prepare mentally, and the way you prepare your body physically.

We will attack the day. Our ability to win a championship will be based on how we approach every day.

We will create a positive environment. We will talk confidently and positively to players. We want players to believe they are great.

We must have Fun. We will make sure the players have fun while they work.

Create a family environment. The time our players spend with us should be the best part of their day.

We will focus on nurturing our athletes' faith and how to embody Christian character.

Organize and Plan for success. We will have a detailed daily plan.

Discipline is doing the little things right daily. We will emphasize the importance of discipline.

We will operate under the core values of the MPC Way and be 15 Strong developing the character traits of an MPC football player.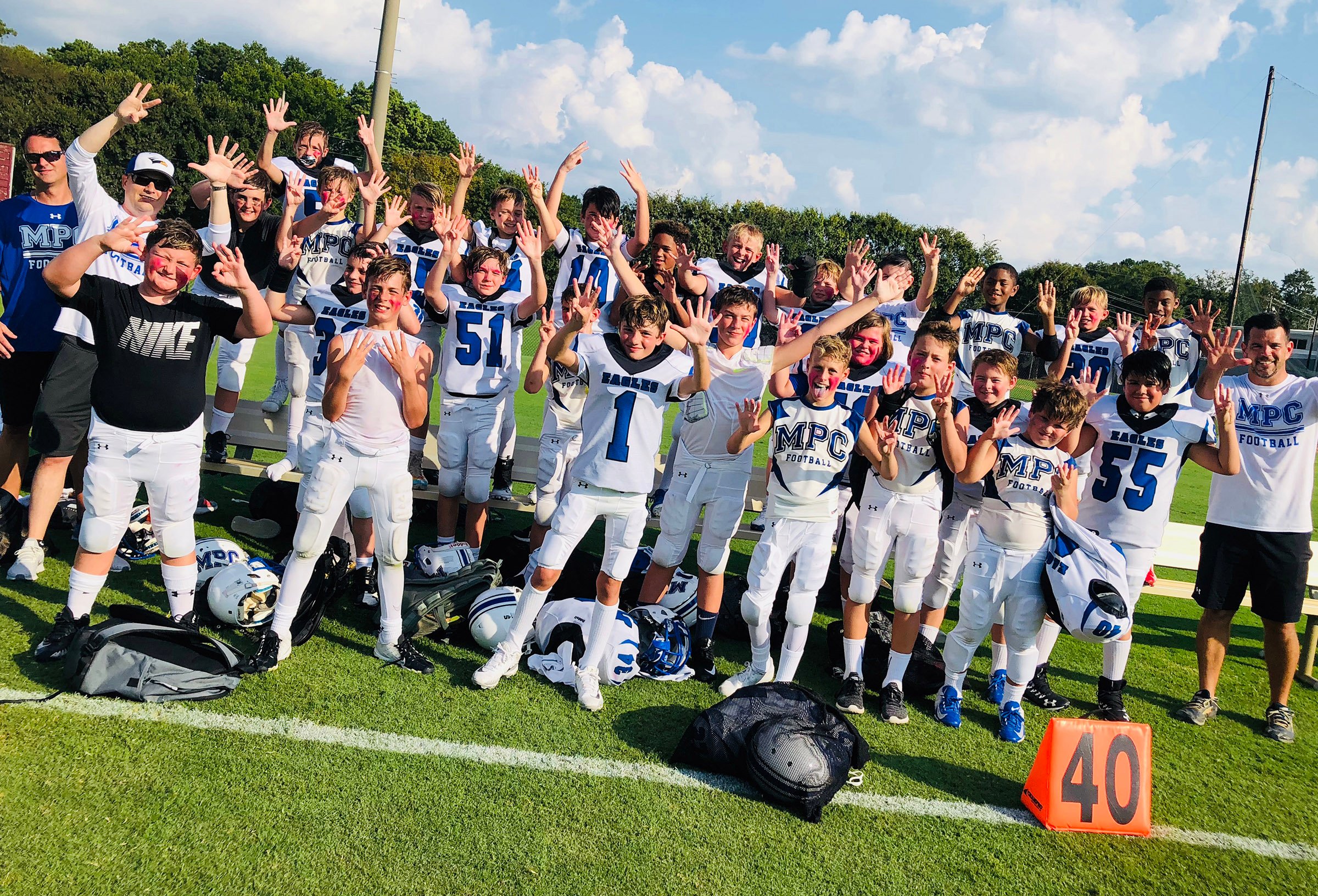 Emoni Williams, class of 2015, was also a member of the State Championship team who also always strived to do better on the field gaining him two All-State Team selections. Being part of a strong 15+ group of driven players helped him reach his goal of playing college football. Emoni played football at the University of West Georgia and recently graduated. He commented:
"Football at MPC is where I gained a love for the game and made me appreciate it as the years went by. The brotherhood gained from my teammates, the coaches, and the support system of the school was immeasurable and I am forever thankful for everyone there."
---

Mitch Jordan is the Athletic Director and Head Football Coach at Mount Paran Christian School. He led the 2014 MPC football team to a GHSA State Championship and numerous Region championships and playoff berths. As a former collegiate football player at Georgia Tech, Coach Jordan has used his leadership skills to develop 15 Strong and the MPC Way core values that govern all athletic teams at MPCS.


---

Mount Paran Christian athletics offers 64 teams in 15 different sports and boasts 14 recent State championships. Click here to learn more.