What exactly is a digital footprint?
A digital footprint is used to describe the trail of information or "footprints" a person leaves in online settings. Any information shared online can possibly live on the world-wide-web forever, even if the user removes the post. It is now a common practice for colleges, coaches, and employers to search social media and the internet for information on potential prospects prior to offering acceptances or making hiring decisions.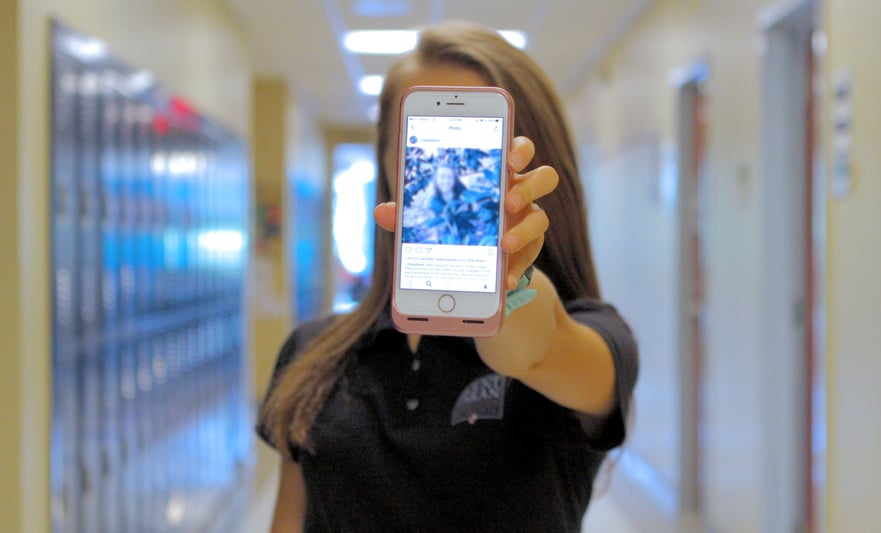 Postings made in high school, and even middle school, can affect a person many years later. As expected, teens may make less than desirable decisions about what content they post on social media which can include foul language, inappropriate pictures, or damaging comments. Colleges also take these types of posts under consideration when looking at applicants:
Garbage In/Garbage Out - Someone that spends time with people who display poor character tend to be of poor character themselves.

The Braggart - Someone that wants others to know how great they are.

Seeking Popularity - Someone that would do anything to be popular or get more attention and "likes."
These types of posts show colleges and future employers that a person may not have strong character or that he/she is preoccupied with looking for validation outside of their own self-worth.
Is social media permanent?
Once an image is shared through social media, texting, e-mail, or applications such as Snapchat, a user can NEVER take it back:
A click of a button could lead to a viewing audience of thousands or millions of people.

It is impossible to ever completely erase.

Recipients may want to use an image or comment against you as blackmail, retaliation, or just "for fun."
Reputations can be easily damaged beyond repair.
What is sexting?
Sexting is the act of sending sexually explicit photos and messages through smart phones and social media. According to recent studies, between 20-30% of children ages 13-17 have sent sexually explicit text messages to another person. Of those who received sexually explicit images, most have shared these images with more than one person without thinking of the possible safety or legal consequences. Aside from photos inadvertently
getting into the hands of sexual predators, sharing of such images can result in felony pornography charges which can stay with a person for life. Criminal charges can result from: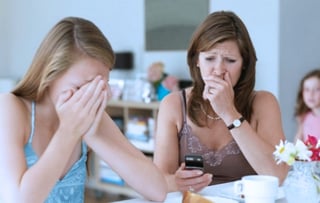 Manufacturing child pornography

Possession of child pornography (having the image on a phone or other device)

Distribution of child pornography (showing or sharing the image with others)
Once kids gain the power of the internet through a personal device, they need to be educated on responsible use. Parents should be aware of how their child's digital footprint might affect their future. Helping kids to fully grasp the damage that poor social media use can do may help prevent many unfortunate circumstances, damaged reputations, and heartache.
Karen Leonard, Ed.S serves as the Academic Technology Specialist at Mount Paran Christian School in northwest Atlanta, GA.
---

Mount Paran Christian School provides a Christ-centered environment where teens are encouraged to live-out their faith walk in their everyday lives both in school and at home. Click here to learn more about how MPCS accomplishes this mission.