"We should keep on encouraging each other to be thoughtful and to do helpful things." —Hebrews 10:24
"Hatred stirs up trouble; love overlooks the wrongs that others do." —Proverbs 10:12
Cyberbullying is an ever-increasing issue among teens. In context, bullying is generally defined as habitually badgering and intimidating someone deemed weaker. A bully's behavior includes repeated, willful attempts to cause injury, harass, or embarrass. Cyberbullying utilizes similar actions through electronic transmission of threatening, intimidating, or defaming material.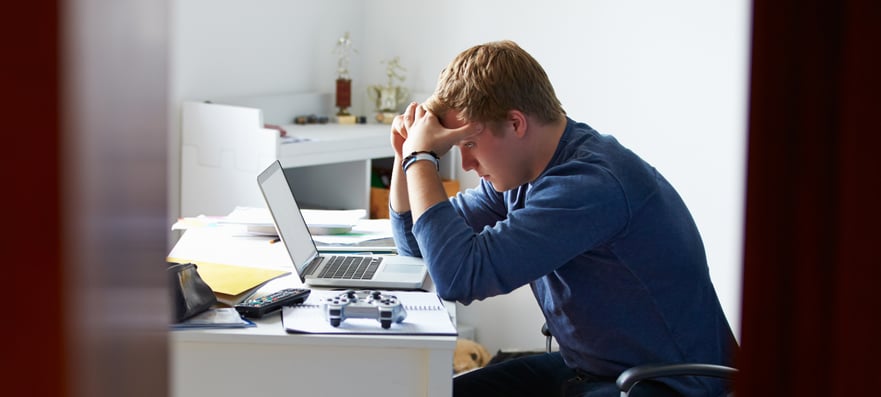 What is the Prevalence of Cyberbullying in America?
Through the internet and social media, bullying can happen more easily when behind a screen:
52% of children have been bullied online.

81% of young people say bullying online is easier to get away with than bullying someone in person.

95% of teens who have witnessed online bullying have ignored the behavior.
Cyberbullying can occur in many different forms, all of which can be harmful to the person being bullied. Sometimes teens use social media platforms to devalue another on purpose and sometimes bullying may happen unintentionally. It is on the rise for numerous reasons — the most prevalent being that teens feel it is more comfortable to share their feelings online instead of sharing them face-to-face. It is easier to hide behind a phone or other device and say things they might not share with that person directly.
"I have much to write to you, but I do not want to use paper and ink. Instead, I hope to visit you and talk with you face to face, so that our joy may be complete." — 2 John 1:12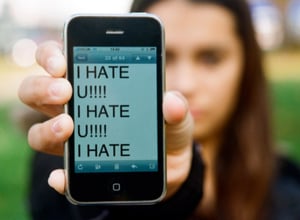 What are Types of Cyberbullying?
Flagrant or obvious forms of bullying can happen using these tactics:
Flaming: online fights sent via e-mail, instant message, or other means with angry or vulgar language
Harassment: Repeatedly sending nasty, mean, or insulting messages
Denigration: Insulting someone online by sending or posting gossip or rumors to damage his/her reputation or friendships
Impersonation: Pretending to be someone else and sending or posting material to damage his/her reputation
Pranking: Tricking someone into revealing secrets or embarrassing information and subsequently sharing it with others
Exclusion: Intentionally leaving someone out and purposefully flaunting this fact
These forms of online bullying usually involve the use of phone calls, text messages, instant messenger, posting/spreading hurtful comments, videos, or audio records online through personal websites and social networking websites such as Facebook, Twitter, SnapChat and Instagram, and any other method. Victims of cyberbulling are more likely to suffer from low self-esteem and depression. It is important to remember that no children are immune to this epidemic. Even upstanding students may not always make the best choices and may make mean comments. Parents must acknowledge that their children may be the target of cyberbullying, or, in many cases, could be the cause. Parents should be objective when viewing inevitable instances of cyberbullying. Here are some things students should think about before posting to social media:
Who might be able to read this?

Could someone misinterpret what is said?

Am I posting in anger?

Could someone feel distrespected?

Am I showing a bad side of myself?

Am I revealing too much about myself?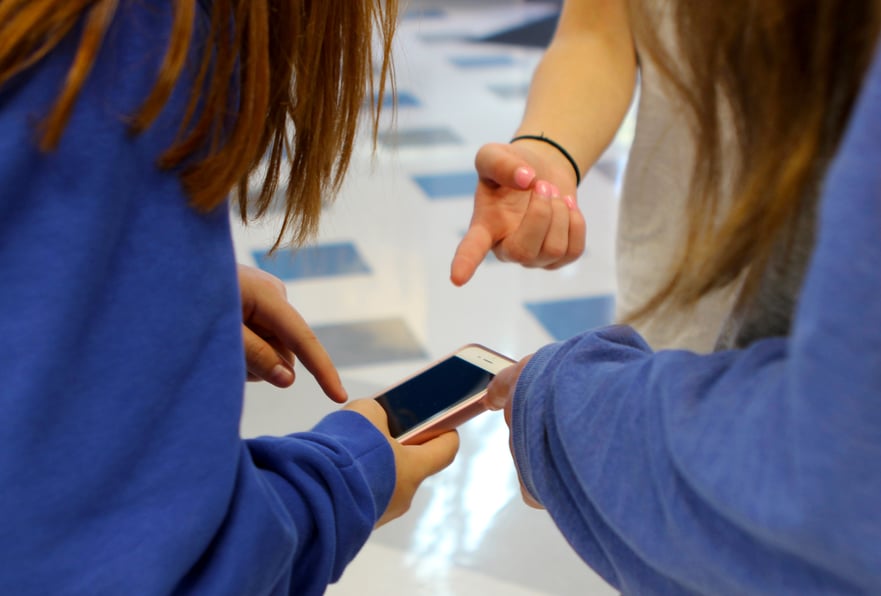 What Should I Do If I Feel My Child is Being Cyberbullied?
If students are the victim of such behavior, they are encouraged to discuss the behavior with their parents or a person of authority at school. If your child feels he or she is being harassed:
Keep a cool head and do not respond to the bully.

Ignore or block the person in privacy settings.

Report abuse on the website on which the bullying is taking place.

Save evidence of the bullying by taking screenshots and ask trusted adults or parents for help.

If the bullying is extreme or dangerous, do NOT block the person and notify the police. Once the person is blocked on social media sites, the police are not able to retrieve evidence.

Report any school-related bullying to school counselors or the principal.
What If You Witness Someone Else Being Bullied?
Many students and parents may recognize a form of cyberbullying online. Often, kids tend to ignore what they know is wrong. What should be done?
Tell the bully to stop!

Save evidence and ask for help from a parent or trusted adult.

If in doubt, talk to parents, teachers, counselors, pastors, or trusted adults.

Do not wait to seek help!
Though cyberbullying may happen on social media outside of school, students and parents must be vigilant in addressing issues that may arise and be open to solving this cultural issue no matter what role a child may play. If students, parents, and teachers join together to proactively combat this trend, the next generation will be better for it.
Karen Leonard, Ed.S serves as the Academic Technology Specialist at Mount Paran Christian School in northwest Atlanta, GA.
---

Mount Paran Christian School provides a Christ-centered environment where teens are encouraged to live-out their faith walk in their everyday lives both in school and at home. Click here to learn more about how MPCS accomplishes this mission.