In the early 1950's racial tension was filling America's borders. No part of society was untouched by this. Even our churches were shamefully segregated each Sunday. It was in these times that the Rev. Billy Graham did something unthinkable; he held crusades in the South where hundreds of thousands of men, women, and children of every race stood together and worshipped the Lord. Well as many of you know, on March 21, the Rev. Billy Graham went home to be with the Lord. He was 99. Billy Graham boldly proclaimed the Gospel for over seven decades of his life, preaching the Word of God to more people of all races than anyone else in history. In the end, Graham's legacy is one that is filled with a message of love, togetherness, and unity — a message that, even during Black History Month in 2018, is still needed.



Why Black History Month?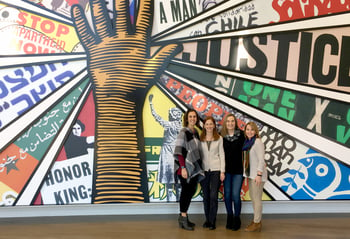 Growing up as a kid in the north Detroit suburb of Warren, Michigan, the idea of a Black History Month seemed a bit odd to me. As a public school kid in the very racially and ethnically diverse suburbs of Detroit, my friend list would have read like an all-world olympic roster dream team. The recognition and celebration of diversity was almost an everyday thing it seemed. So when I was old enough to realize that February was set aside as Black History Month, I thought, "Why?" Not because I didn't like it... I just didn't see, at the time, why we needed it. Fast-forward to today to a time surprisingly where racial tensions are, in places, as high as they have been in decades. Black History Month may be as important now as ever.


Author David Mathis writes,
"At minimum, it's a needed annual reminder that the citizens of these United States, from their origin down to today, have not lived up to the professed vision of 'liberty and justice for all.' Even more, as Christians, it's a chance to celebrate the creative brilliance of the God who 'made from one man every nation of mankind' (Acts 17:26), and the redemptive beauty of his Son who, with his own blood, 'ransomed people for God from every tribe and language and people and nation.'(Revelation 5:9)"1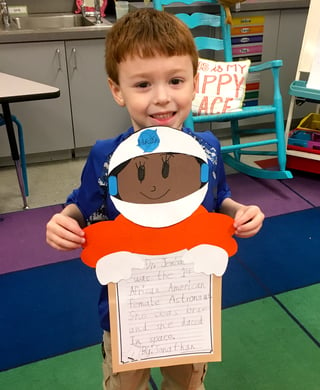 Black History Month has its roots all the way back to Carter Woodson who began the movement which, in February 1926, grew into Negro History Week. He chose February to coincide with both Abraham Lincoln and Frederick Douglas's birthdays. It wasn't until 1976 that President Gerald Ford recognized Black History Month, as has every president since.
If you listen long enough you will hear a lot of differing opinions on Black History Month and its importance or necessity. But as Christians, I believe our response should not be "differing" but UNITY. As Christians, we should celebrate the many reasons we love ethnic diversity. We should talk to our kids about it — because if we don't, the misguided world will. We as Christians should honor this month because it helps us understand the journey of a people made in God's image, many of us fellow believers. This recognition acknowledges God's goodness through their remarkable achievements. When we recognize and love the ethnic diversity God created, we are unified with his mission in the world: to magnify His Son in the praise of His people.
God's Message of Unification
Psalm 96:3–4 says,
"Declare his glory among the nations, his marvelous works among all the peoples! For great is the Lord, and greatly to be praised; He is to be feared above all gods."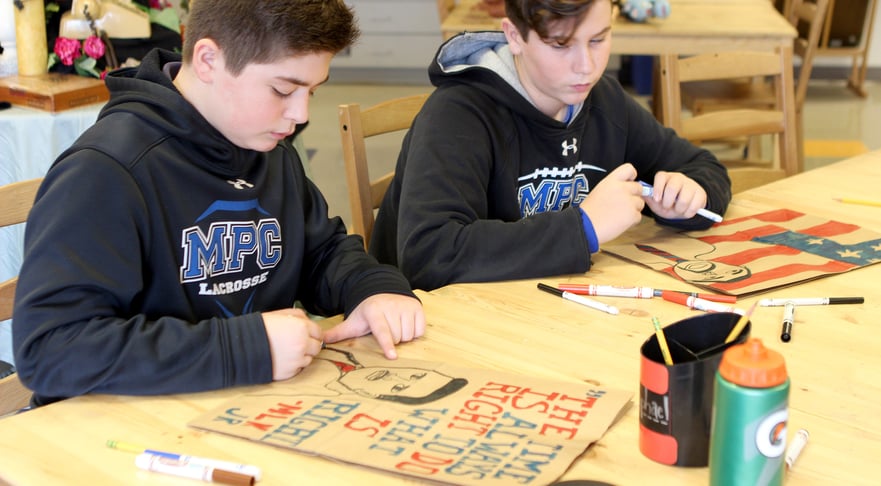 Let us declare His glory by celebrating the beautiful diversity of His greatest creation. May we all strive to be as intentional about sharing God's unifying love to ALL people as the Rev. Billy Graham has done. And as I recently read, let's remember, "Black History Month is not just for African-Americans; it's for all of us."
1."We Need Black History Month," David Mathis, Feb. 2017
---
Steve Kyle is the Director of Christian Life at Mount Paran Christian School.
To learn more about an academically solid, Christian education, please click here.