For most of us, the beginning of the day can be hectic, and our school is no different. Parents are dropping off kids as they rush to work or begin the long list of tasks they have to accomplish that day. Kids are hurrying to their classrooms, unpacking backpacks, talking to friends, and looking over notes for the test in first period. Faculty are finalizing the lesson they will teach that day, catching up on e-mails, and organizing their schedule so they can accomplish as much as they are able on their to-do list.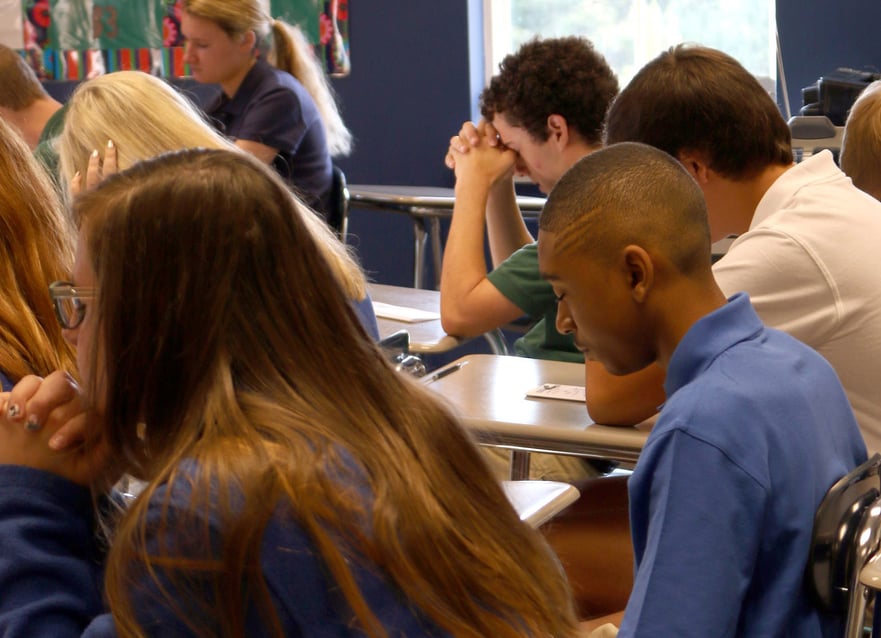 The 8:00 a.m. bell rings and everything stops. Kids stop talking, lockers are shut, and computer screens ignored. There is no more noise from people shuffling and getting settled. The campus becomes quiet and the focus is solely on the voice coming over the PA system. This is the daily routine of Mount Paran Christian School – to stop completely for a few moments and intentionally focus on the one thing that matters most.
A Powerful Start
For a few minutes every school morning, we pause and listen to a staff member or student share a passage from the Bible and a brief message God has laid on his or her heart. A time of prayer follows for our student body and whatever else may be going on in the world at that time.
This small amount of time we take each morning has four powerful benefits: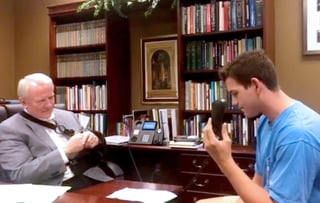 It reminds us of what to focus on the rest of our day.
It reminds us of our priorities.
It reminds us of our calling to love God and love others.
It reminds of who we are in Christ and who He wants us to be.
These short daily devotions help us remember the important truths of what being followers of Jesus is all about. It's a designated opportunity for everyone in the building to stop and reset their minds. This dedication of time set aside for personal reflection becomes habit-forming for students and teachers. They become filled up by the Word every day and come to miss this calm beginning on days when school is not in session.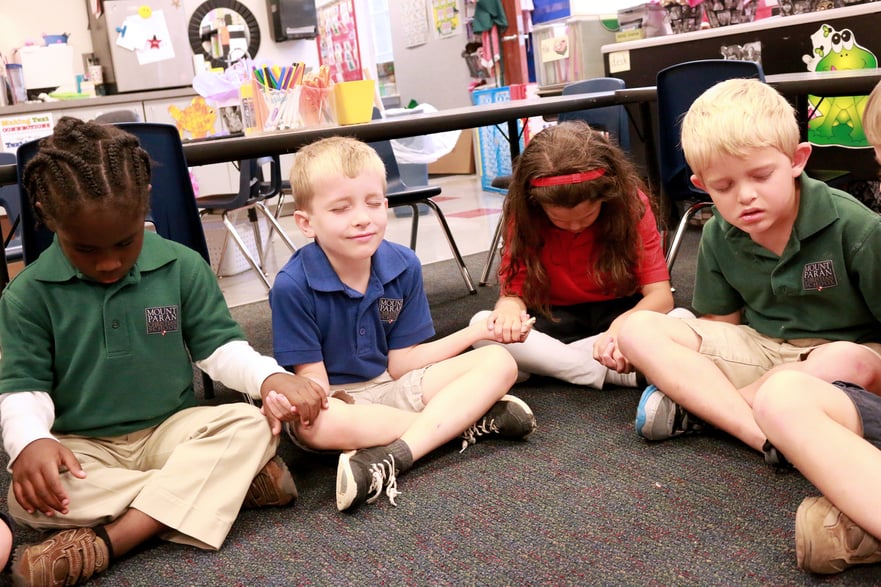 A Corporate or Individual Practice
MPCS is fortunate to have the freedom to begin each day with a devotion provided by faculty, staff, and student leaders. However, a daily devotion may not be possible at every school or workplace. Because of the value we have gleaned from having this daily time with God, we believe it is worth the effort in trying to prioritize this initiative in your organization. If a daily group devotion is not plausible, instead create a time each morning to personally read scripture and pray. It is amazing how this short, quiet time helps to focus the whole day on the things that matter most. For MPCS, this daily devotion each morning has become part of the rhythm of life at our school, and we wouldn't have it any other way.


---

Aaron Farrant is the Director of Christian Life at Mount Paran Christian School.
To learn more about how MPCS integrates prayer and Biblical teaching throughout a rigorous curriculum, please click here.